A Pre-Application Conference [PDF] has been scheduled for the Oregon Convention Center Hotel project. The project is still at an early stage in its design, but current plans are for a building 15-19 stories tall on the superblock to the north of the Convention Center. The Hyatt owned hotel would have 600 rooms.  There will also be an above grade parking garage with approximately 385 spaces. The project team includes Minneapolis-based developer Mortenson, ESG Architects, also of Minneapolis, local architects Ankrom Moisan, and landscape architects Mayer Reed.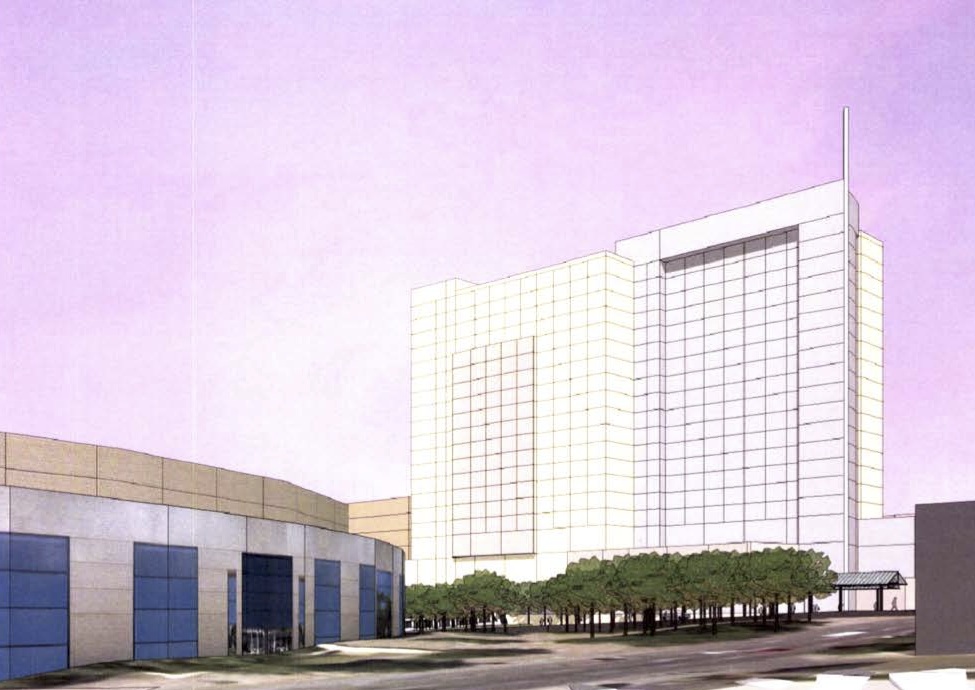 The site is mostly vacant at present. The Block A apartments are currently under construction on the same block. A new street, NE Hasssalo Place, will divide the hotel from the apartments. To the east, the former Red Lion hotel is being converted into the Hotel Eastlund.
The conference is scheduled for December 9th.