A former Red Lion hotel in the Lloyd District is currently undergoing a transformation into the Hotel Eastlund, set to open in May 2015. The project's design is by Holst Architecture, who worked with the same developer on the Hotel Modera in Downtown. The hotel will have 168 rooms, down from 173 before the remodel.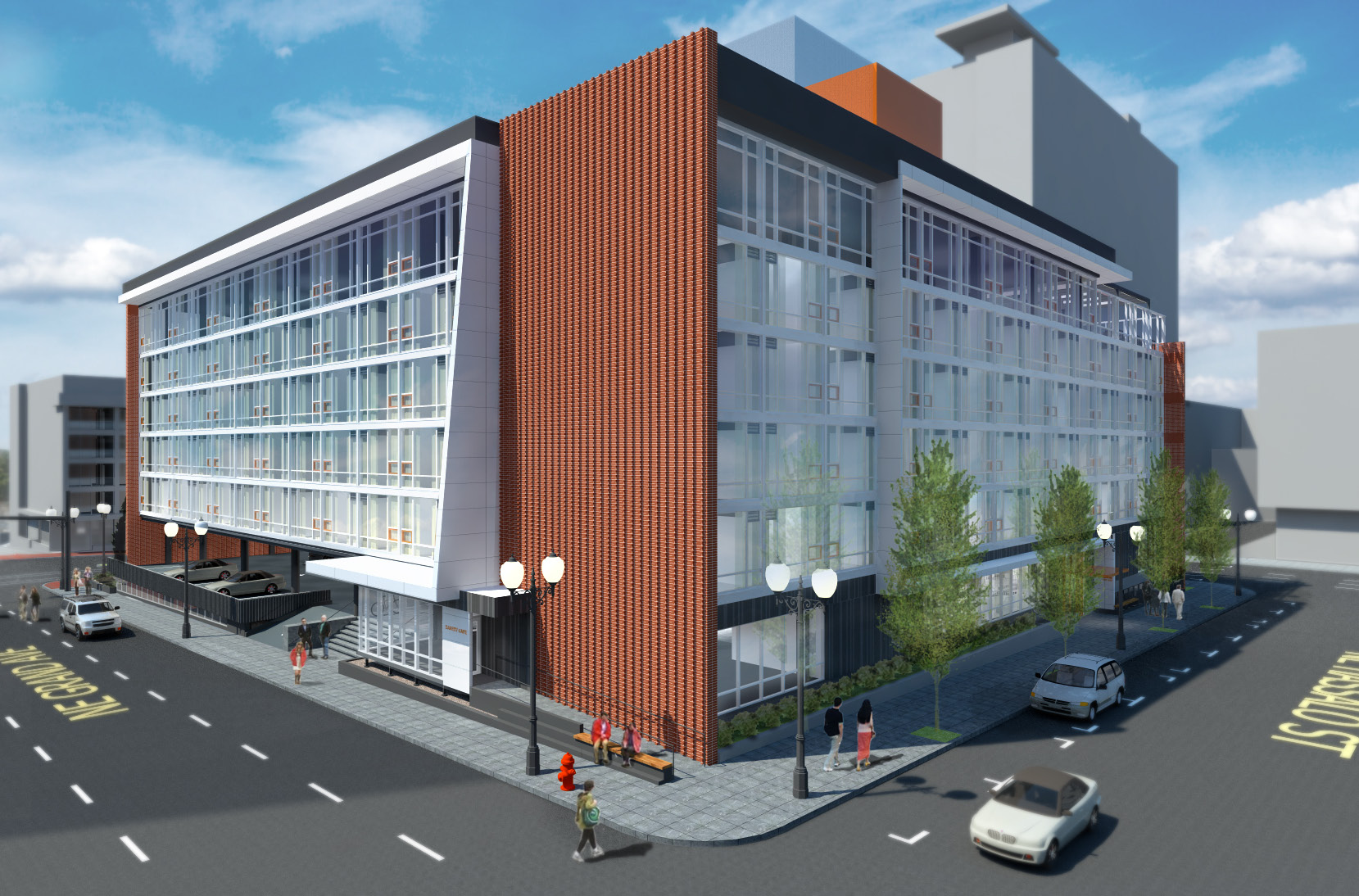 The existing building at 1021 NE Grand Avenue was built in 1963 as the Cosmopolitan Motor Hotel, and was most recently operated as a Red Lion. The hotel occupies a full block bound by NE Holladay, Grand, Hassalo and MLK. The project is located one block to the east of the proposed Convention Center Hotel, which is currently in the early stages of design. The Design Review Approval [PDF] notes that since the completion of the Oregon Convention Center the Lloyd District acts as a sort "front door for Oregon and our city" and that the district "is emerging as a special area in the state and the region, and the way it is developed will determine its comfort and continued use."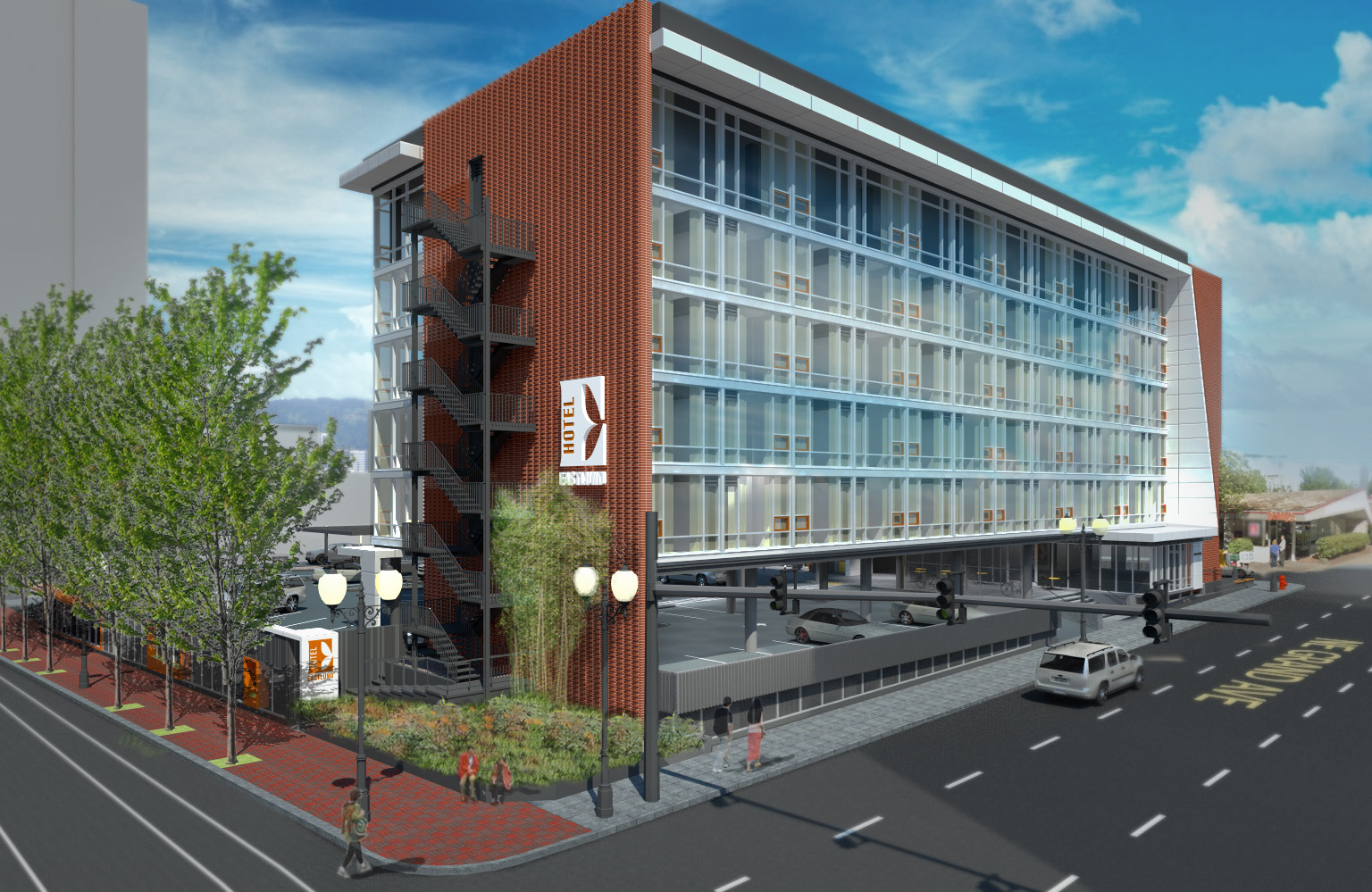 When the project is complete little will remain of the old building except the primary structure and the brick facade, which will be returned to its original unpainted condition. The hotel tower will be clad with a new glass curtain wall system, framed by white architectural fins and awnings. The base is differentiated by its use of darker materials, including vertical metal panels in charcoal and light grey. Orange is used as an accent color throughout.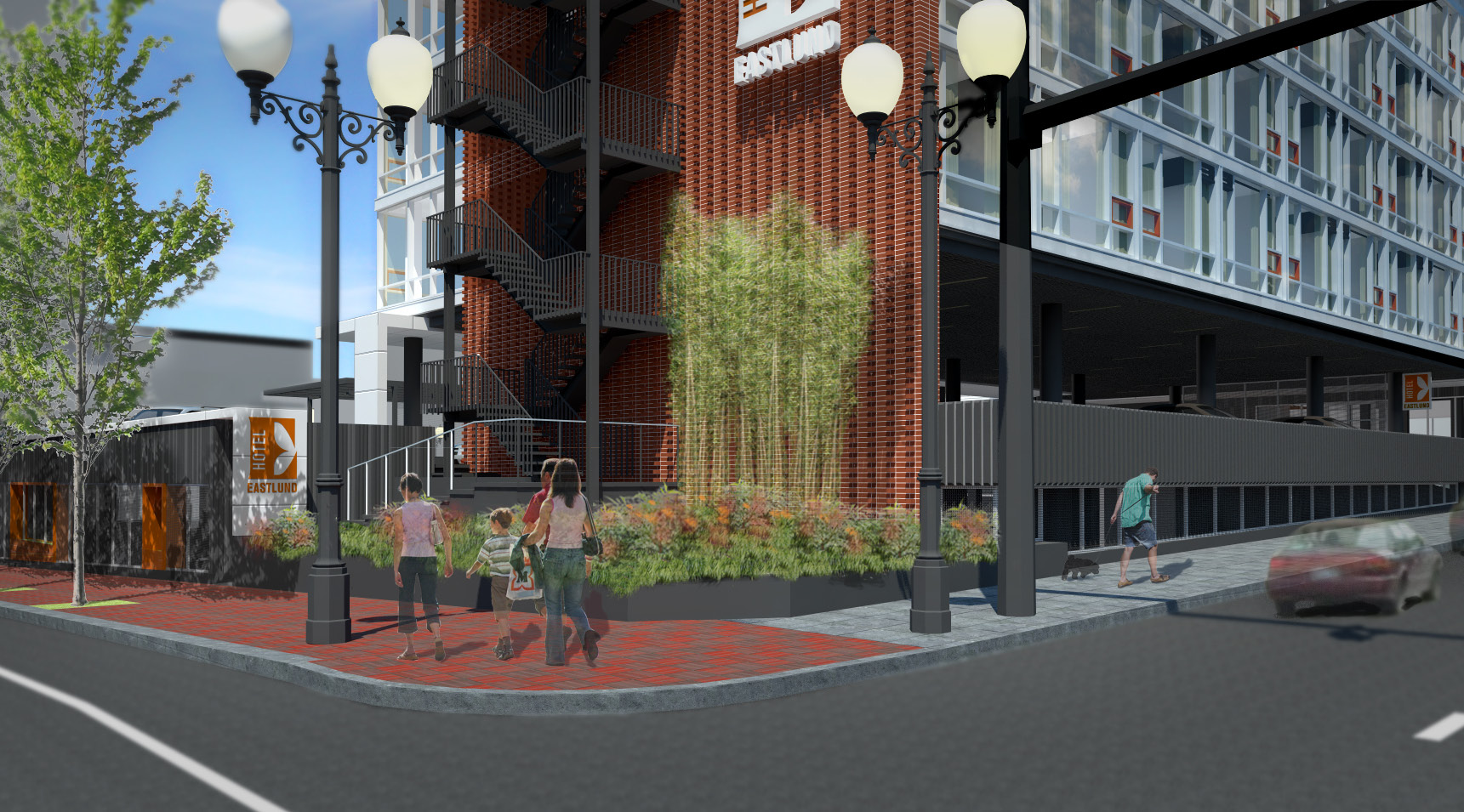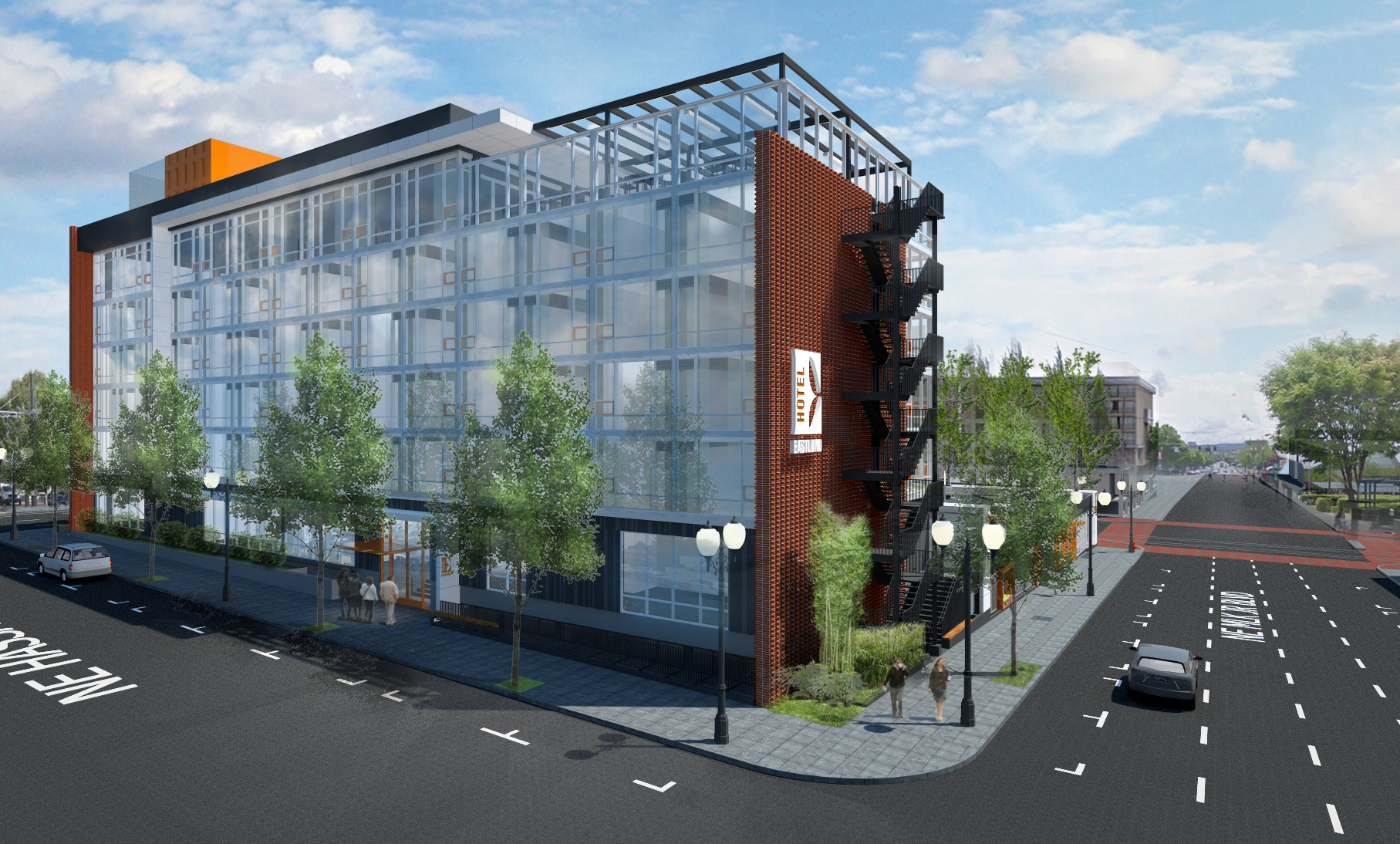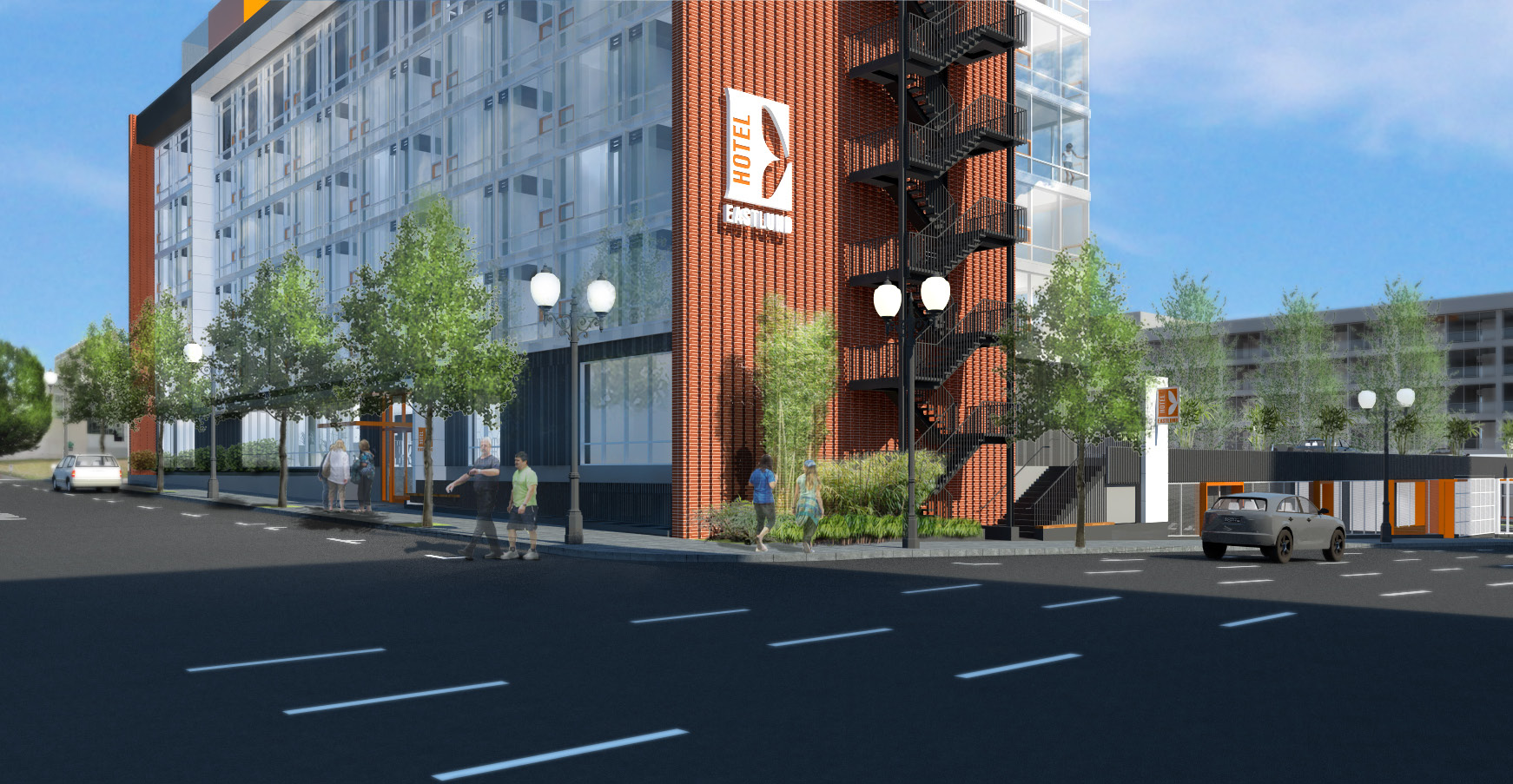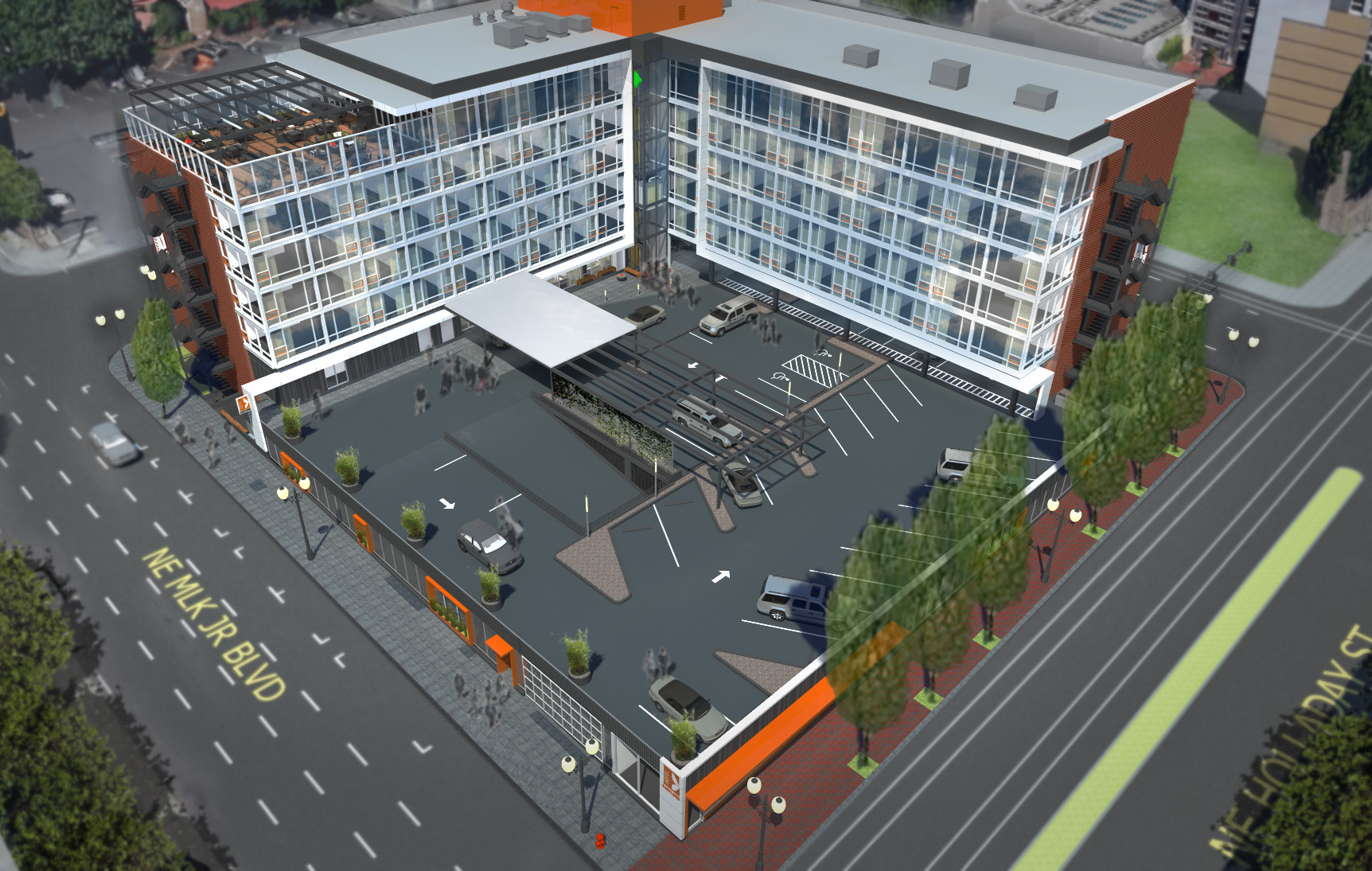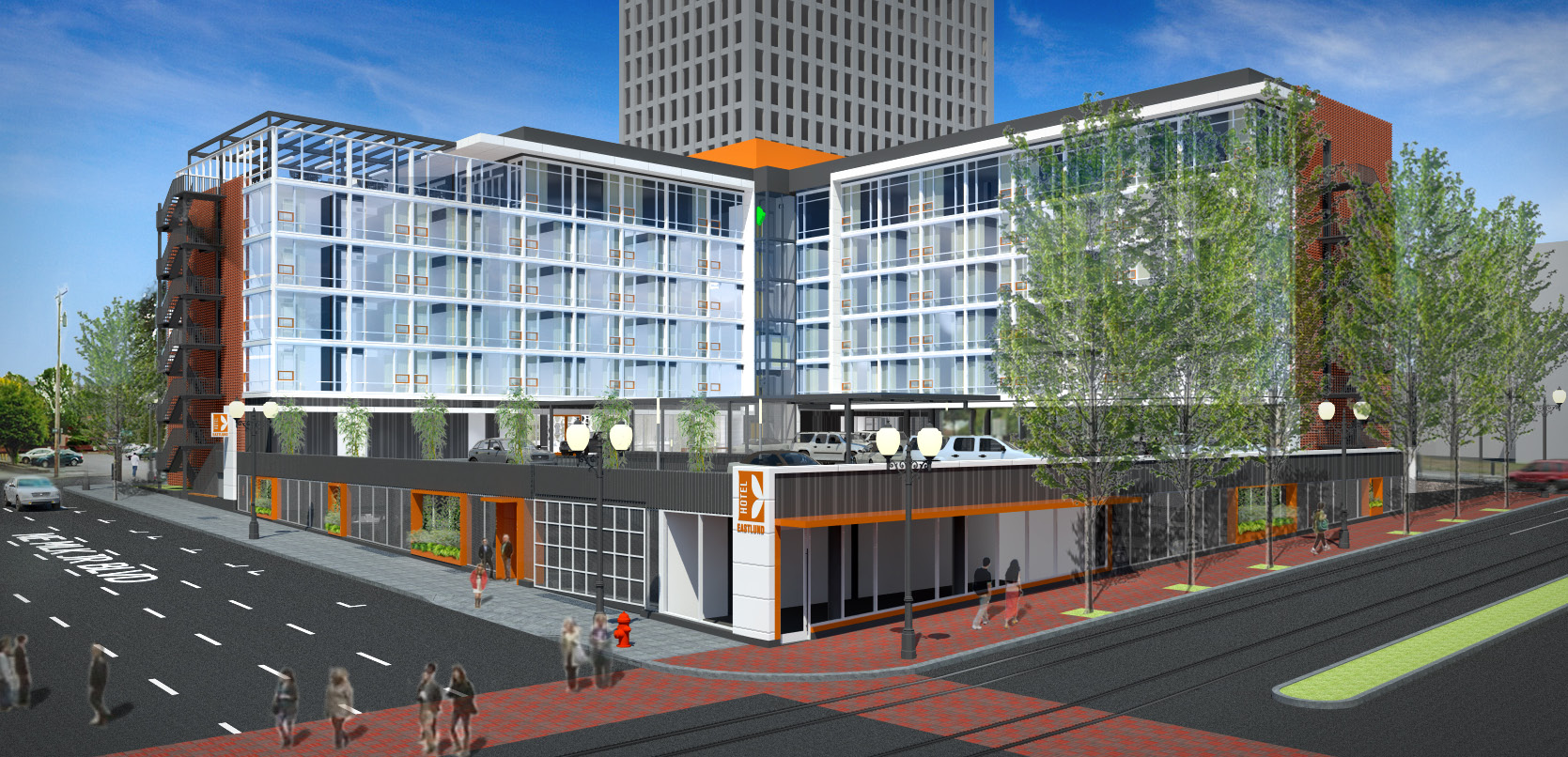 The existing hotel created a very poor pedestrian experience, with three of the four streets being dominated by the two level parking garage. Many of the major design moves are concerned with improving the quality of the building at the ground level. A small retail space will be created at the corner of NE MLK and Holladay. The parking garage, which was previously open to the sidewalk, will be screened with steel woven wire and built-in planters. The main driveway on NE Grand is being reduced in width, to create room for a pedestrian entry stair.  Another existing vehicle ramp on NE Hassalo will be removed entirely, with a more generous lobby created in its place.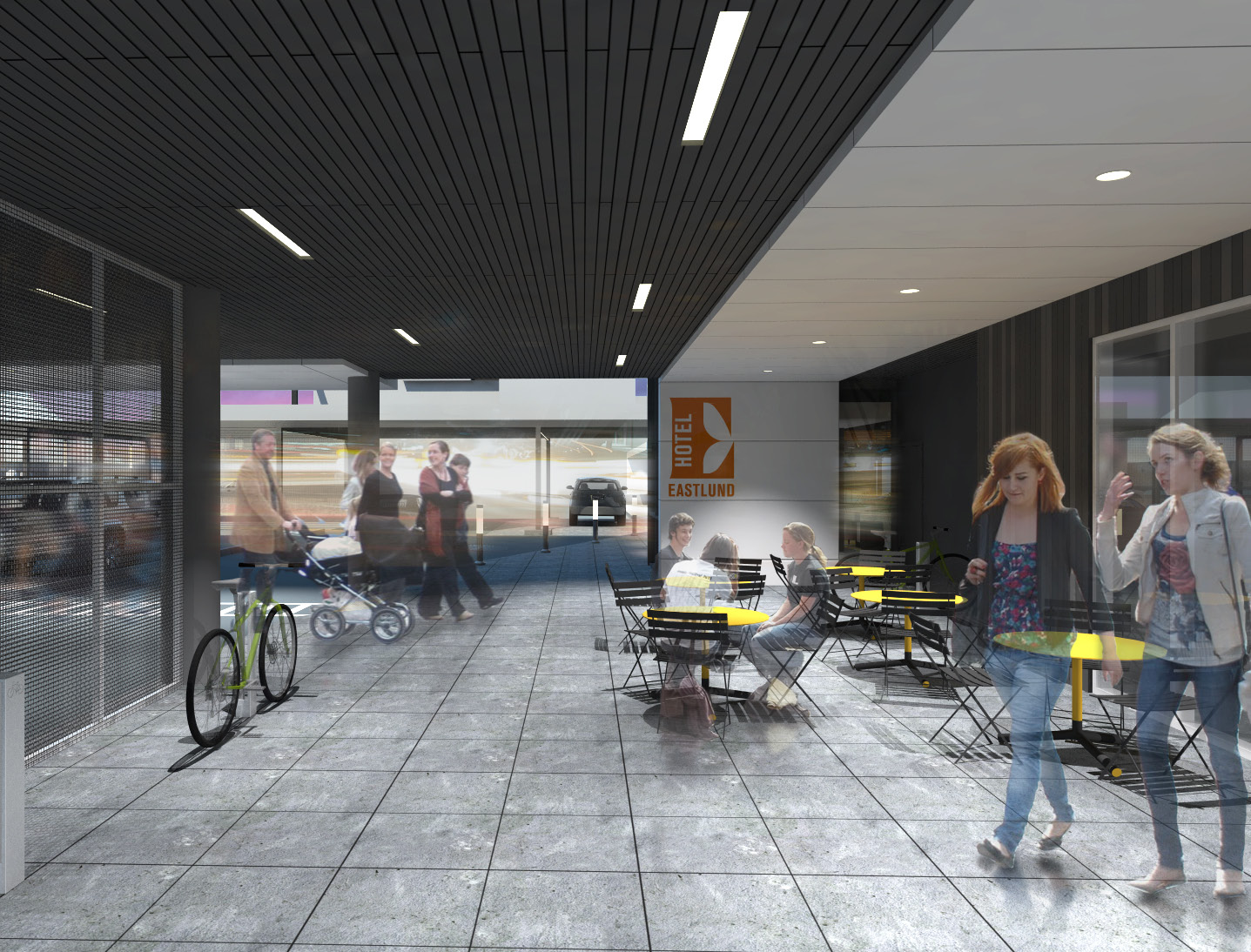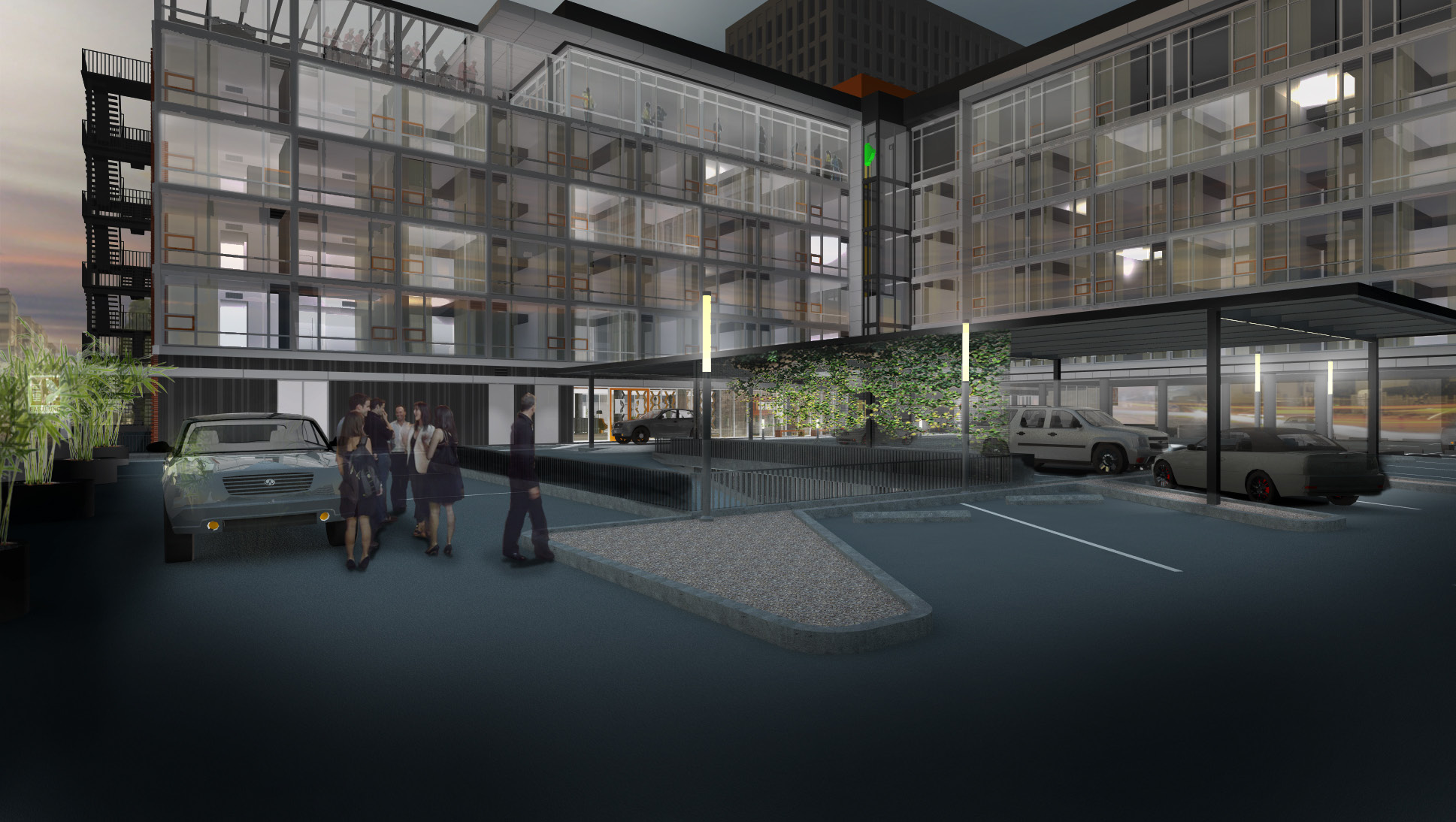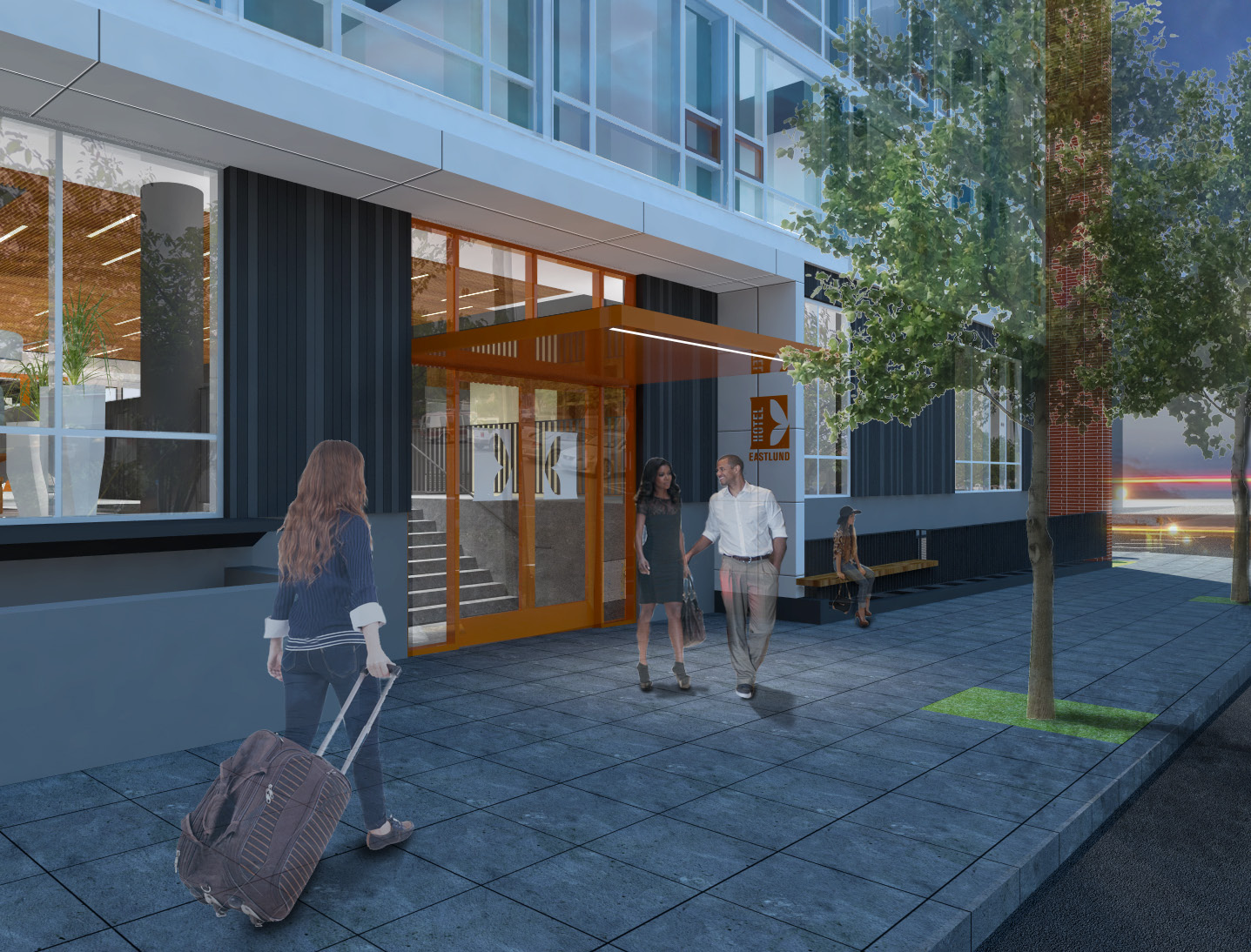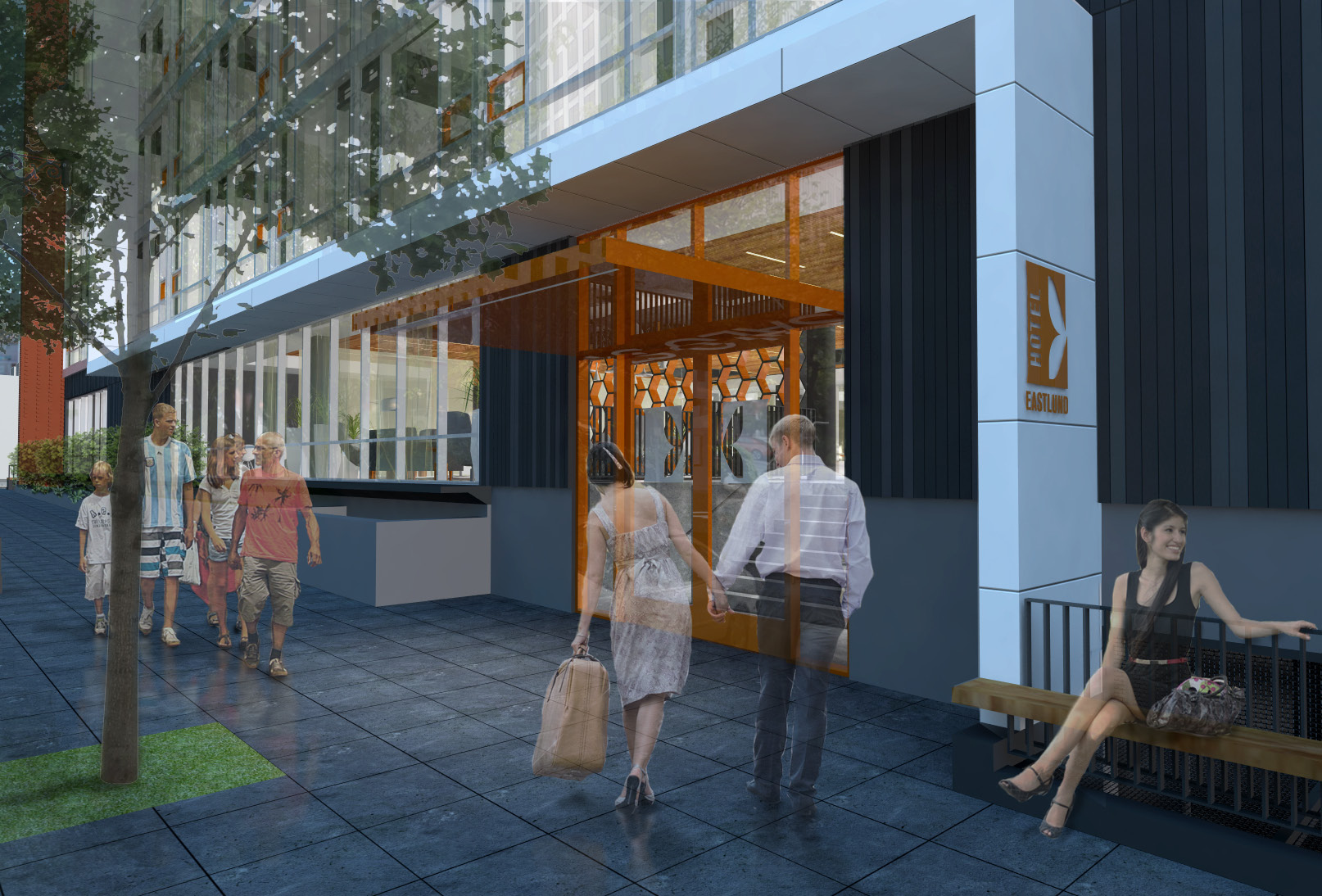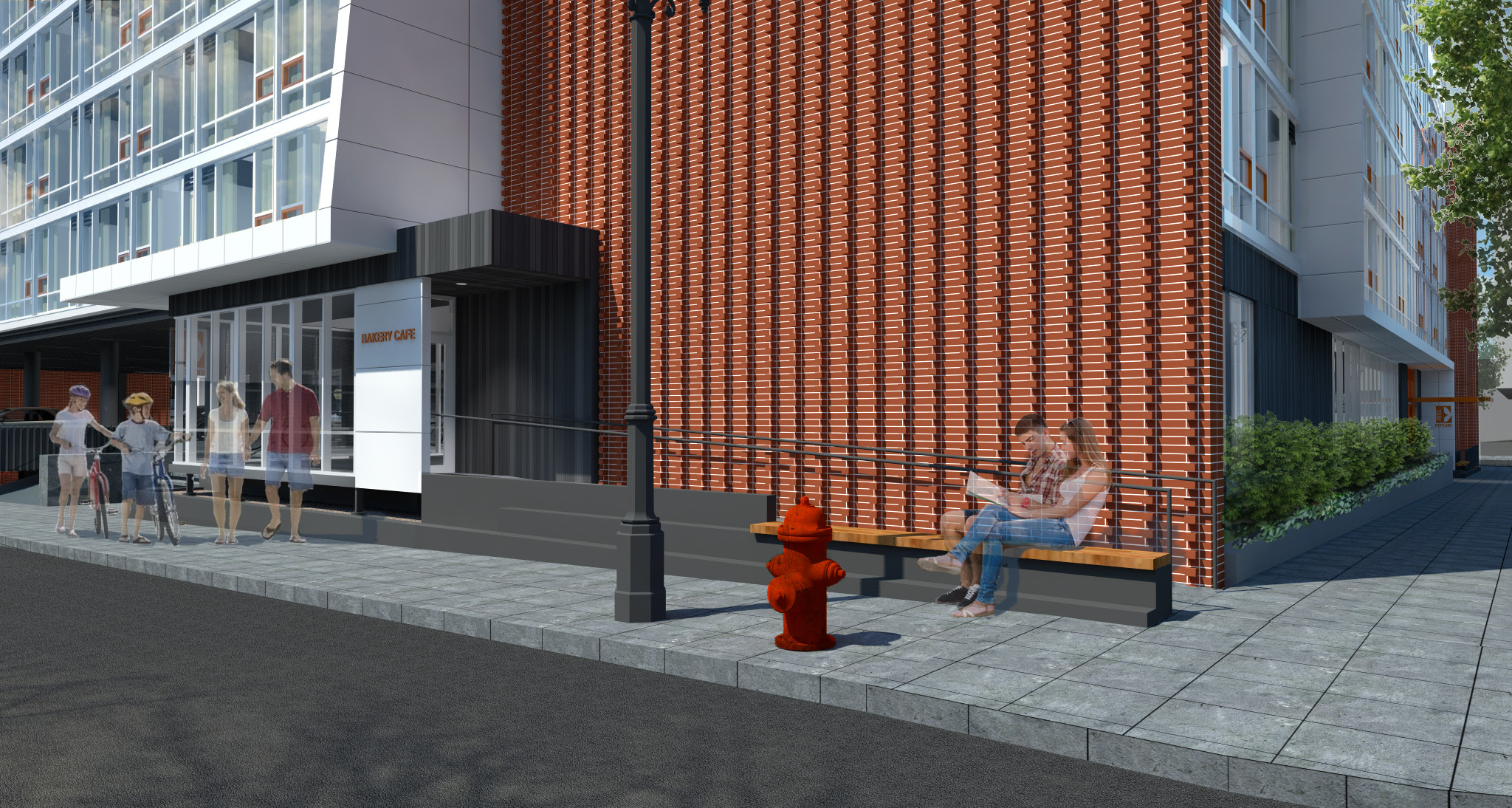 As reported in the Oregonian, the Hotel Eastlund will include two restaurants operated by chef David Machado. At the ground level there will be a bakery-cafe and wine bar adjacent to the lobby. The sixth floor will have a restaurant and outdoor roof deck, in the location of the former Windows Skyroom and Lounge. The top level will also contain a ballroom and three conference rooms.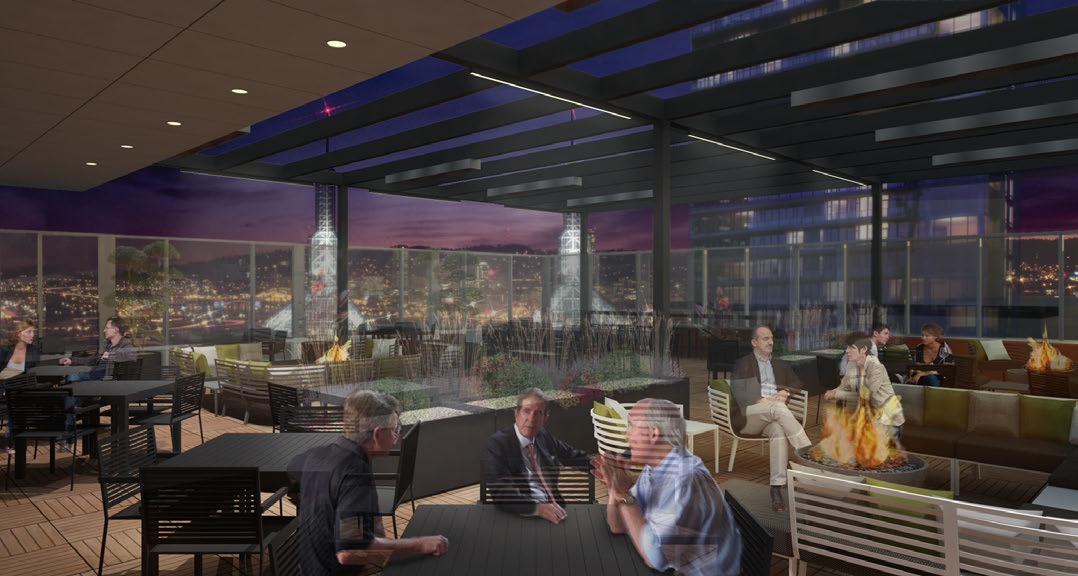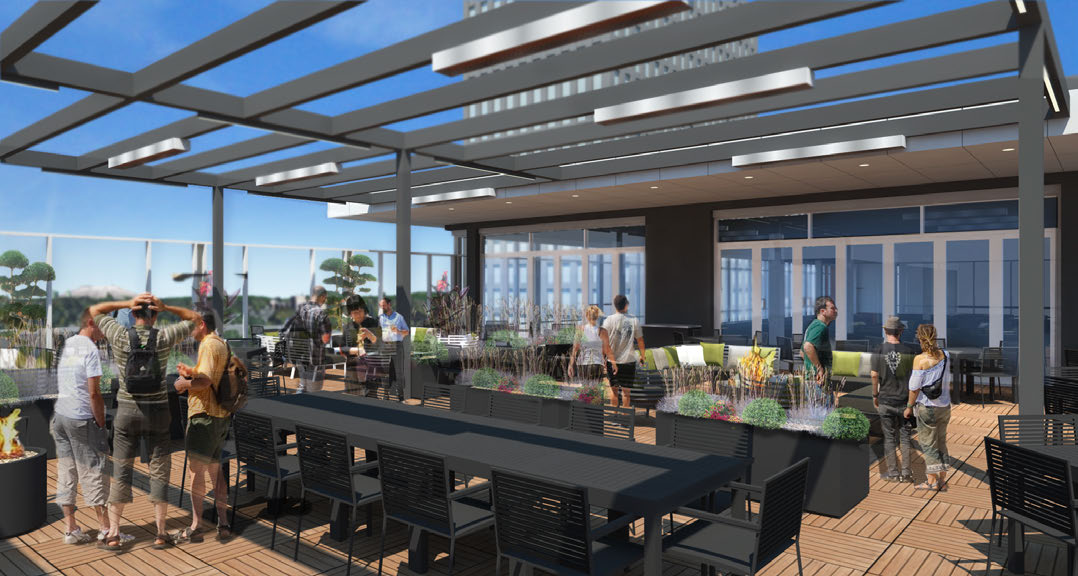 Plans and Elevations