The team behind the proposed AC by Marriott hotel in Downtown have applied for a full Type III Design Review. The 13 story hotel, first announced in August, will have 204 bedrooms, as well as a bar, lounge, lobby and dining room on the first floor. No on-site parking is proposed. The developer is Minneapolis based Mortenson, who are also developing the Convention Center Hotel. The architects are SERA.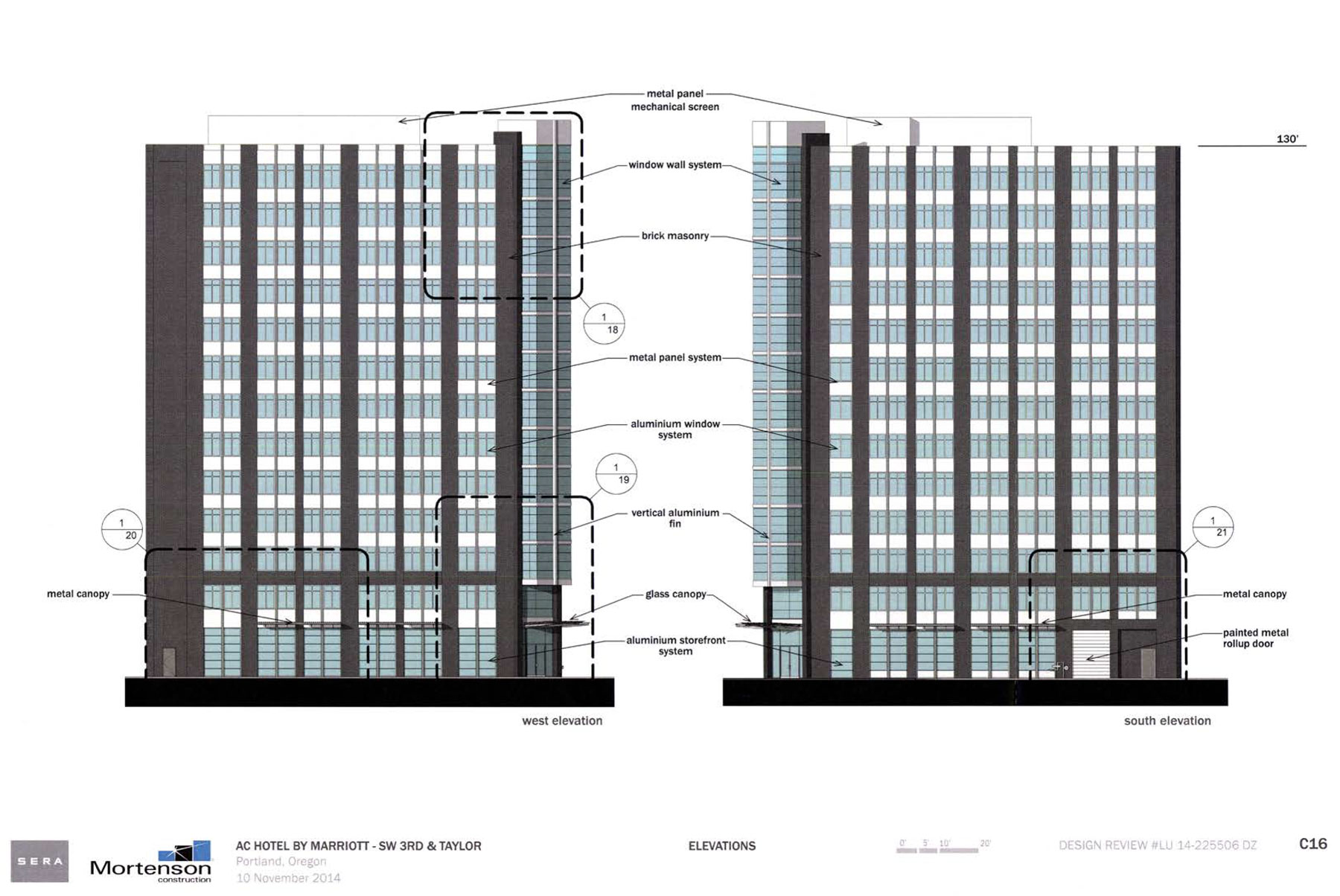 The hotel will be located at SW 3rd & Taylor, a vacant site currently owned by the Portland Development Commission.
A Request for Response [PDF] was sent out by the Bureau of Development Services to other technical bureaus on November 18th. An initial hearing before the Design Commission is currently scheduled for February 5th.