The Oregonian reported earlier in the year that Hilton planned to open a new hotel in Downtown Portland in 2016, under its new Curio Collection brand. That project is now set to have its first Design Advice hearing on December 4th, prior to submitting the project for a full Type III Design Review. The architects are HC Architecture of Atlanta.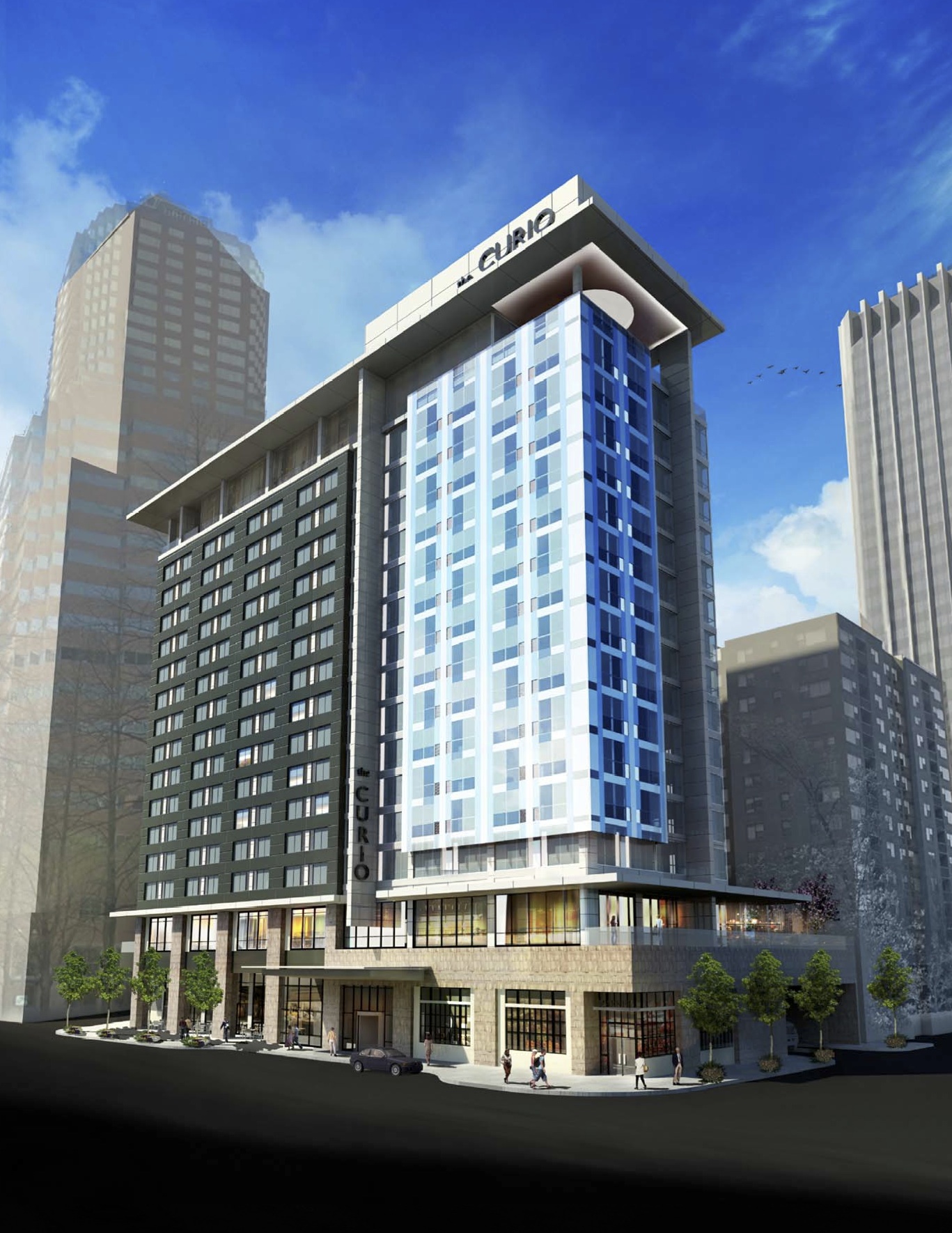 The project site is a half block at SW Second and Jefferson. A vacant building, last used as offices for Pendleton Woolen Mills, was demolished in July of 2013 to make the site more marketable for redevelopment. Essex House Apartments are located on the other half of the block. The Edith Green-Wendell Wyatt Federal Building is located one block to the north, and the KOIN tower one block to south.
The 172′ tall, 16 story hotel will have 300 guest rooms. Ground floor uses include a bar/restaurant with outdoor dining on SW Second Ave, and a cafe/market serving breakfast items. The second floor has conference and meeting room spaces with an outdoor terrace. The top floor has a rooftop restaurant and lounge, also with outdoor terrace areas. Proposed exterior materials include textured limestone, aluminum composite panels, Trespa rainscreen panels and glass curtain wall.