The Design Commission has approved a six story office building at 525 SE Martin Luther King Jr Blvd, designed by Hacker architects. The 85′ tall building will include 5 retail spaces at the ground level.  The project is being developed in collaboration by Urban Development + Partners and Beam Development. 48 long term bicycle parking spaces will be provided in the building. No on-site vehicular parking is proposed, however building tenants will have access to parking being built as part of the 550 SE MLK development, directly across the street.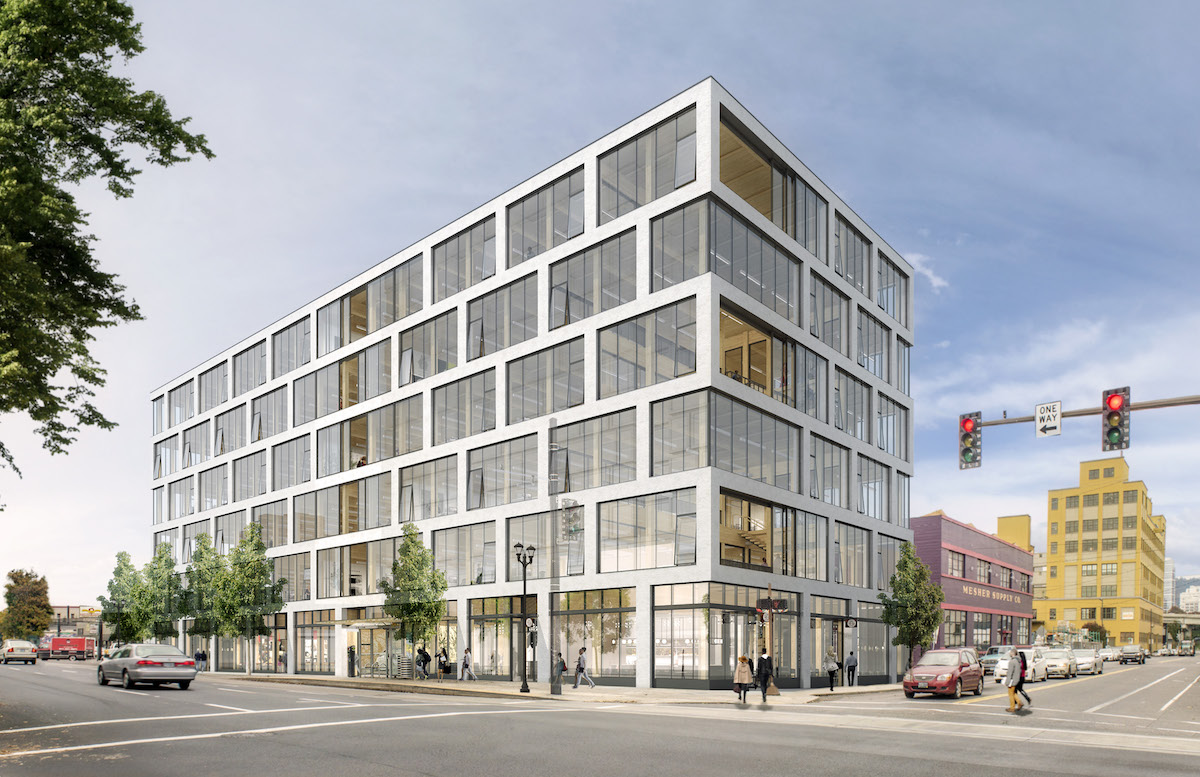 The project site is a roughly half block in the Central Eastside. The northern half of the site is currently used as surface parking. The southern half is occupied by a 1932 single story warehouse, currently home to Portland Music Company.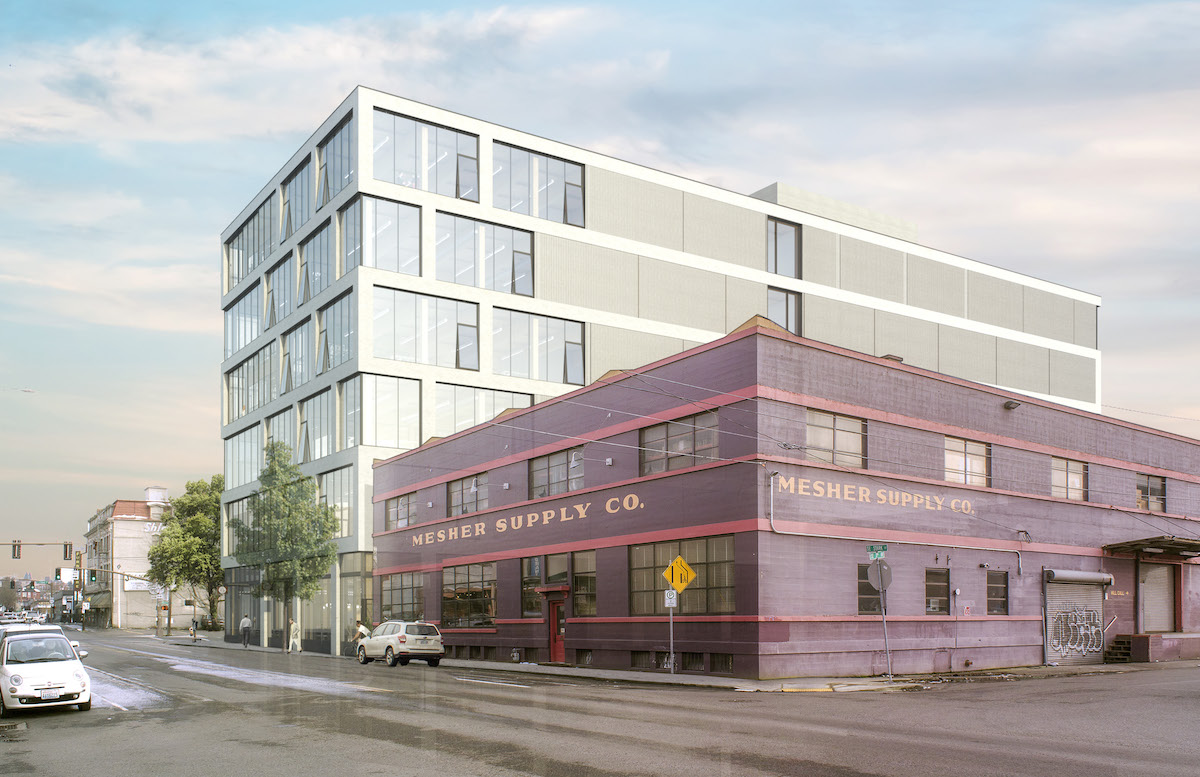 The primary exterior material for the building will be a light colored mortar washed brick. Other materials proposed include fiberglass windows at the upper floors, aluminum storefront at the ground level, box rib metal panels and cross-laminated timber canopies.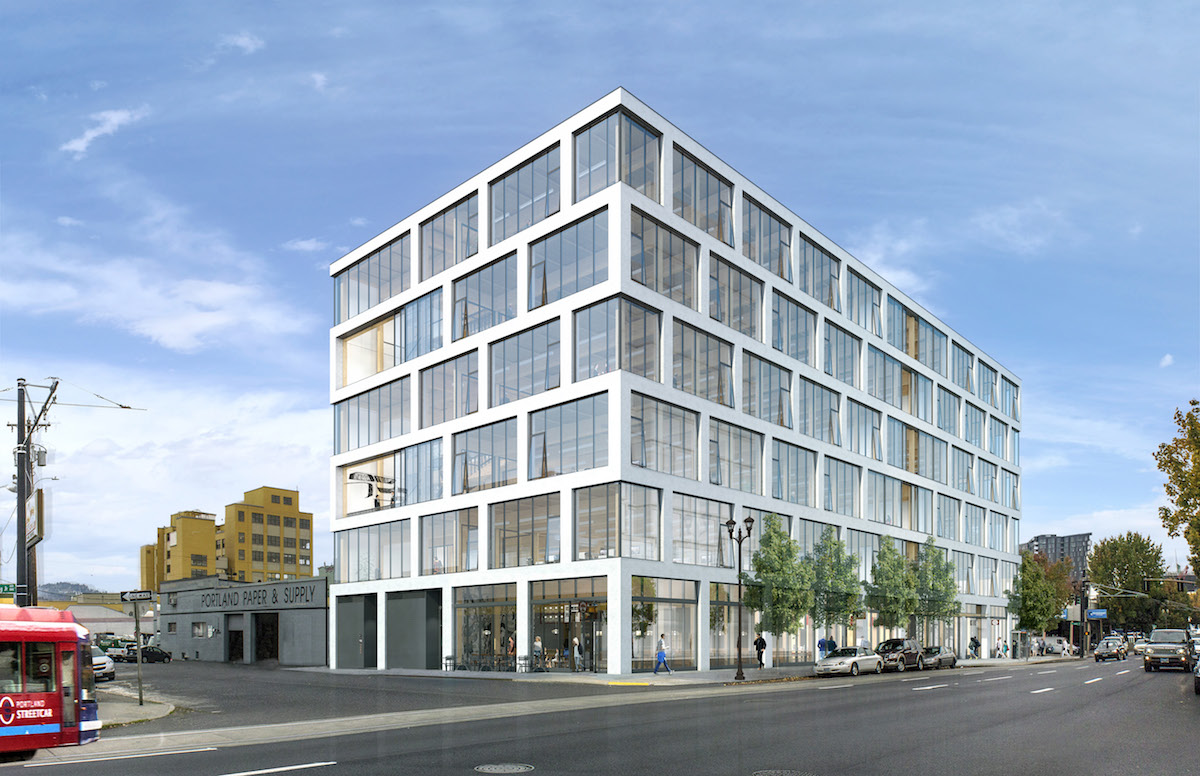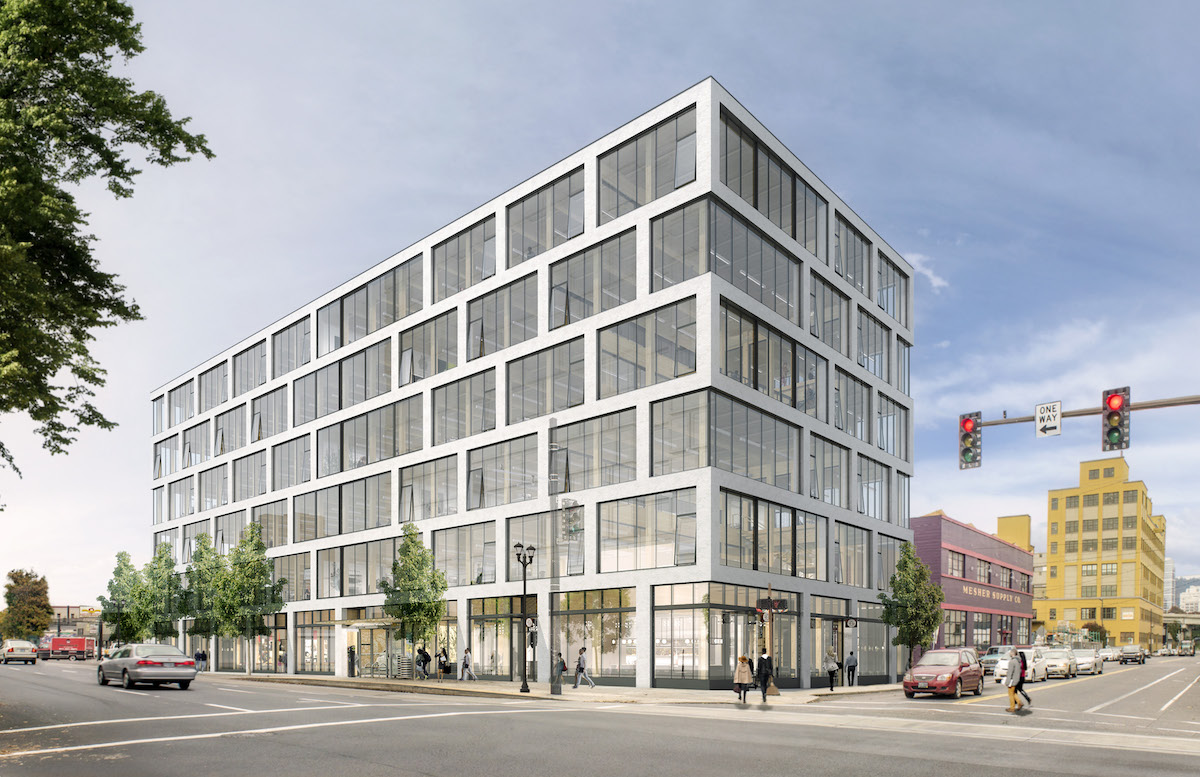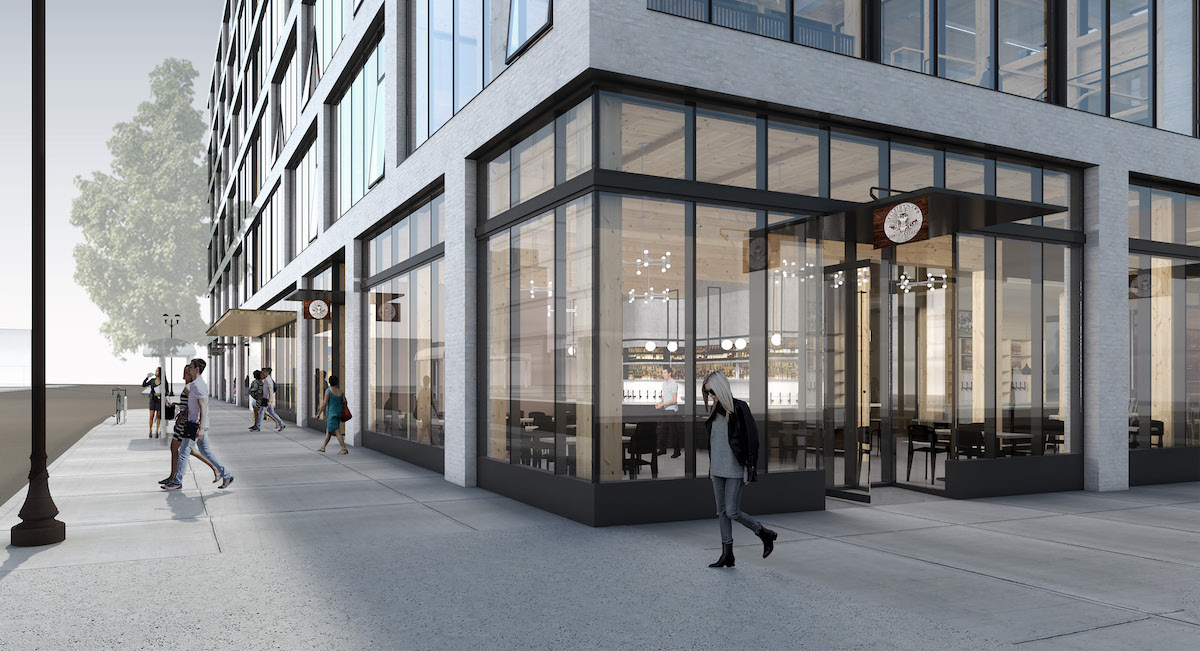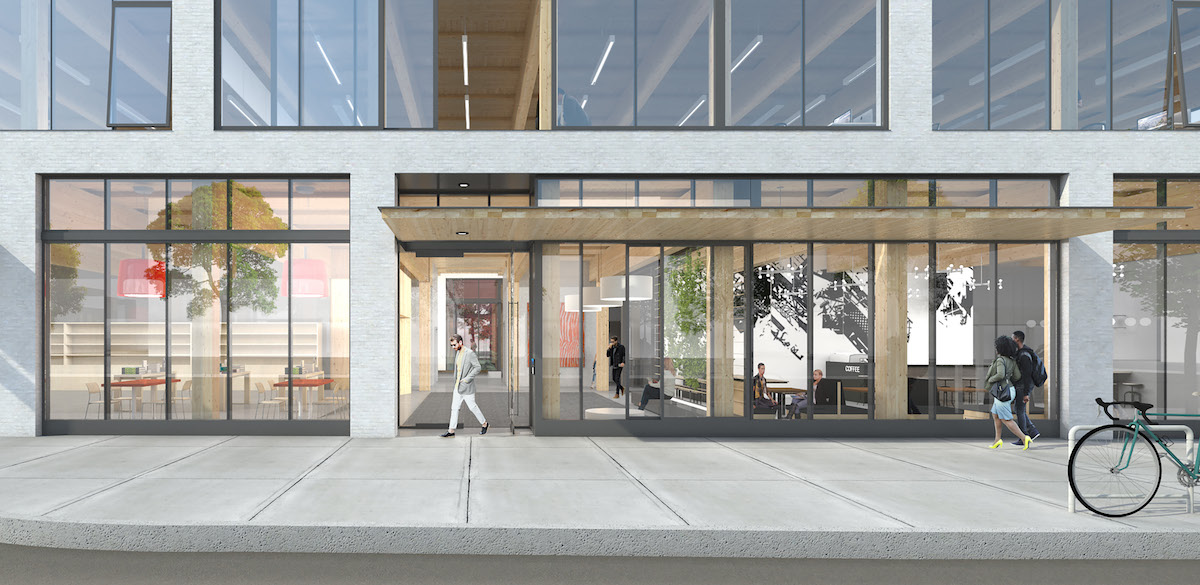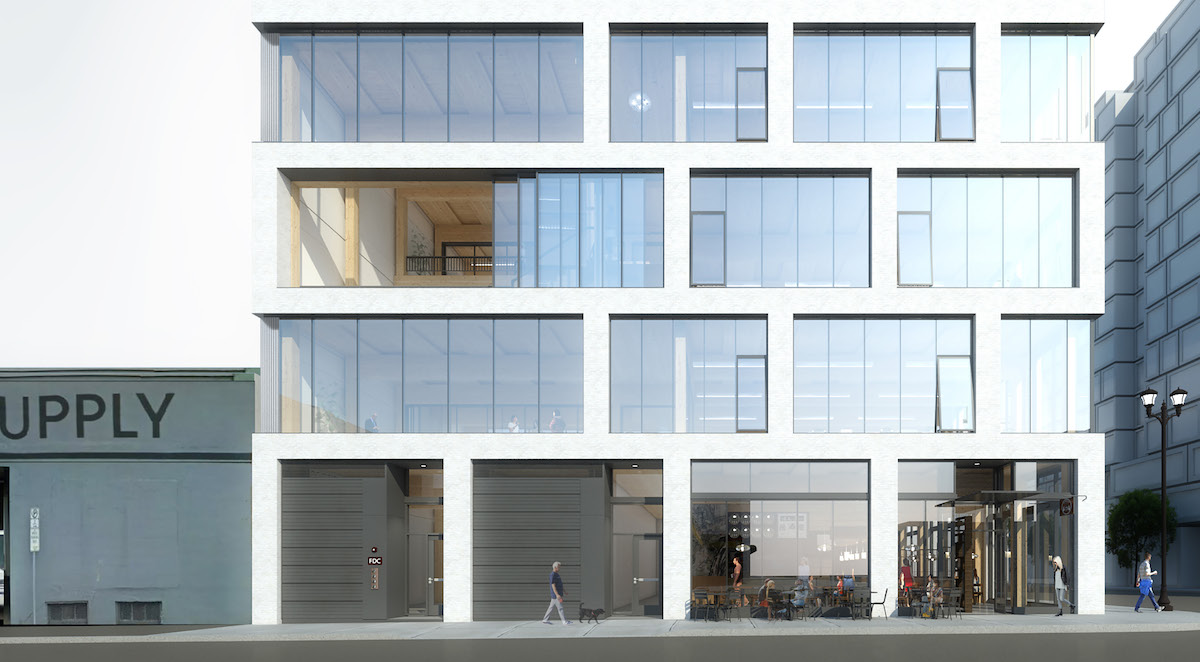 A small alleyway accessed from SE Stark St will lead to to the building's bike storage room. By pulling away from the adjacent Mesher Supply Co building a mural, painted as part of the 2015 Forest for the Trees program, will be maintained.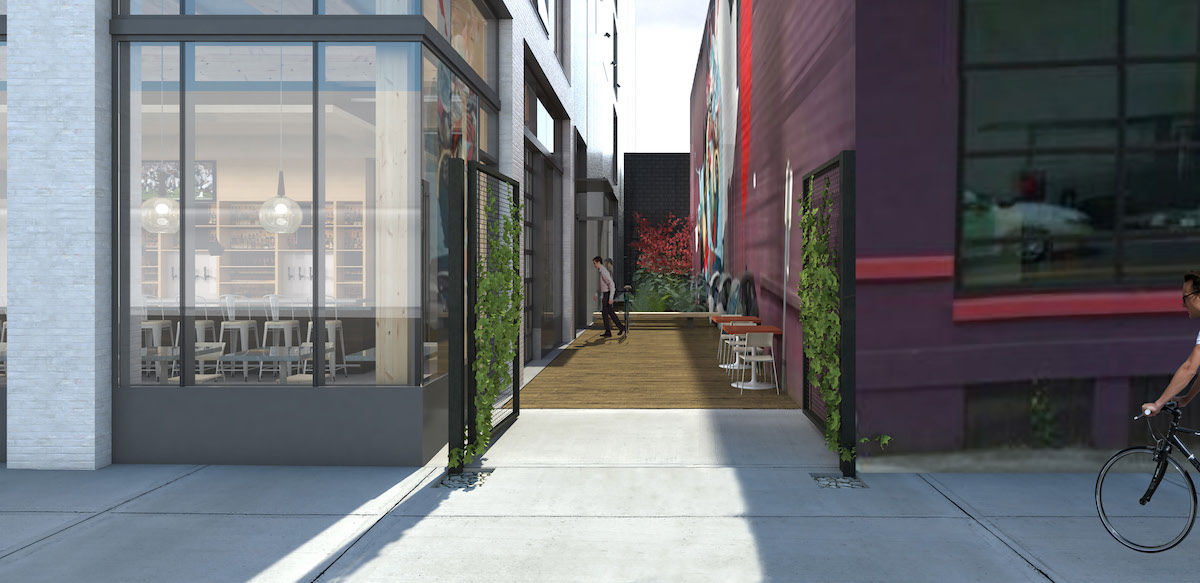 The building will use mass timber for its primary structural frame, with glulam columns / beams and cross-laminated timber (CLT) floor decks.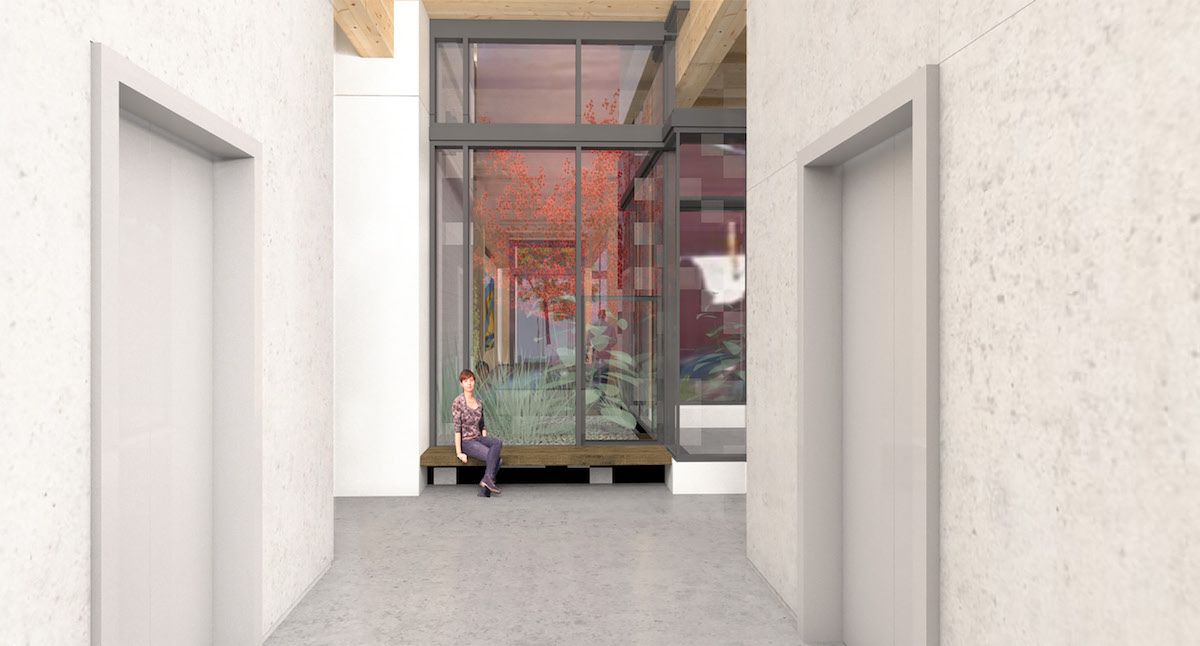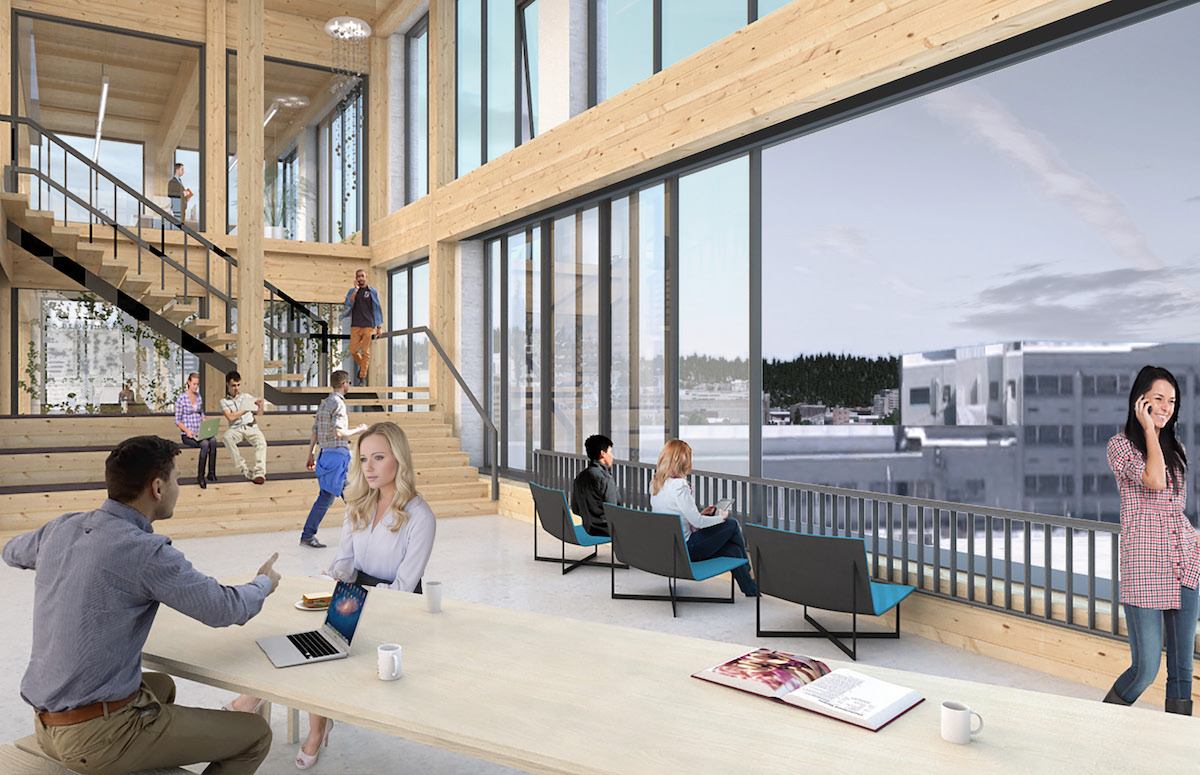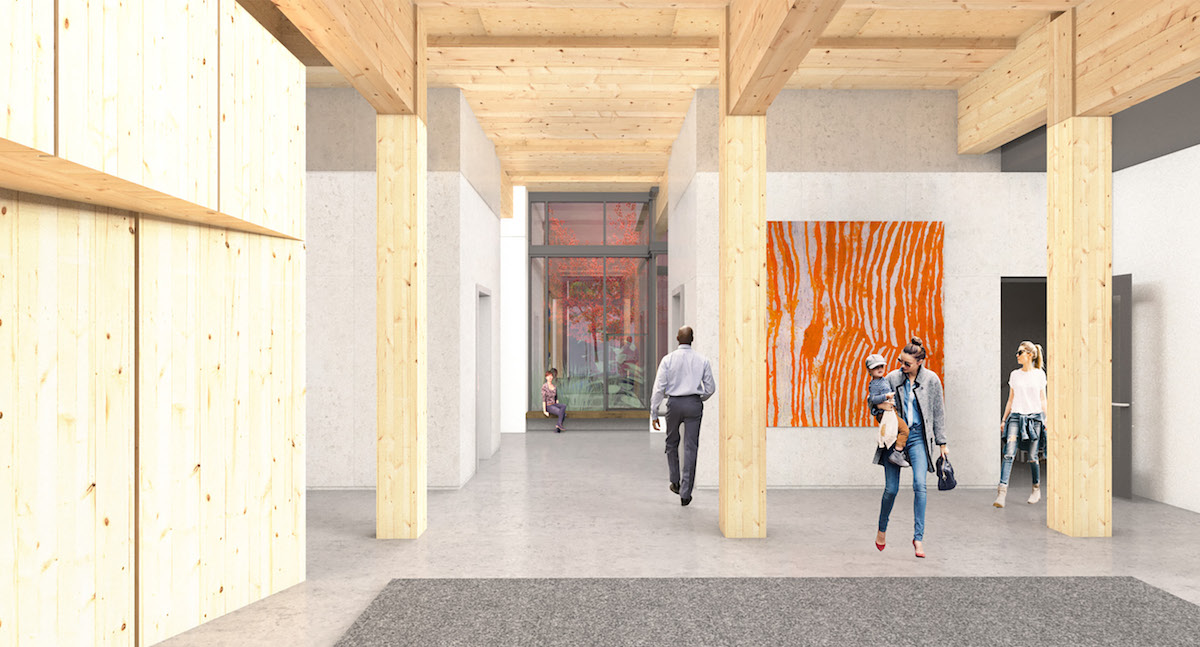 525 SE MLK was unanimously approved at its first hearing in front of the Design Commission, held on March 2nd. The building drew strong praise from all the Commissioners present, including Commissioner Molinar:
I think it's a great project as well. I think it meets all the Guidelines, and I agree with the Staff Report. There are a couple Guidelines where I think it exceeds in a unique and thoughtful way. Those are: A2-Emphasize Portland Themes – those giant sliding glass panels are fantastic, and having a connection to the outdoors is to me a major Portland theme, which this building really does a great job of addressing in a unique way; and also [A5-4]- Incorporate Works of Art, by maintaining that mural on the adjacent building, that's fantastic.
Building permits will need to be obtained before construction can begin on site.
Drawings