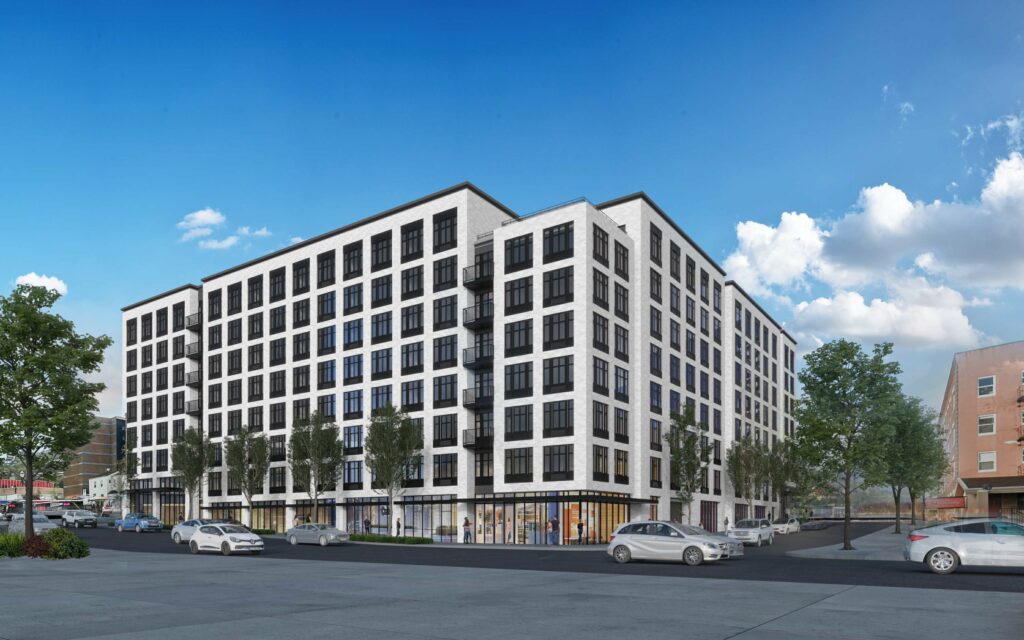 Metro Reports have moved to Portland Maps Reports. Next Portland covers the highlights of the Early Assistance applications, Land Use Reviews and Building Permits processed each week. This post covers March 28th, 2022 to April 3rd, 2022.
Early Assistance has been requested by CIDA, Inc for a project at 8958 SE Clinton St:
New multi-family, 3-story apartment building with 36 units proposed (12 units on each floor – 24 studio units, 1 one-bedroom unit on ground floor, and 11 2-bedroom units).
Design Advice was requested by SERA Architects for the Modera University District at 1900 SW 5th Ave:
DZ HEARING – Design Advice Request for a new A new 7 story market rate apartment building with basement parking, ground floor retail, and approximately 250 residential units in the Central City Plan District, University District, South Downtown SubDistrict¿No Modifications or Adjustments are currently proposed.
A project at 6375 N Lombard St was submitted for building permit review by Baysinger Partners Architecture:
PDOX – new 3 story apartment building with 12 units. ***with 22-125951 CO & 22-125953 MT***
A project at 8029 SE Carlton St was submitted for building permit review by Fosler Portland Architecture:
PDOX – new 3 story apartment building with 11 units
A project at 6674 N Maryland Ave was submitted for building permit review by McGuirl Designs and Architecture:
PDOX PS: 3 story- 12 unit apartment building with associated siteworks. w/22-126913-MT