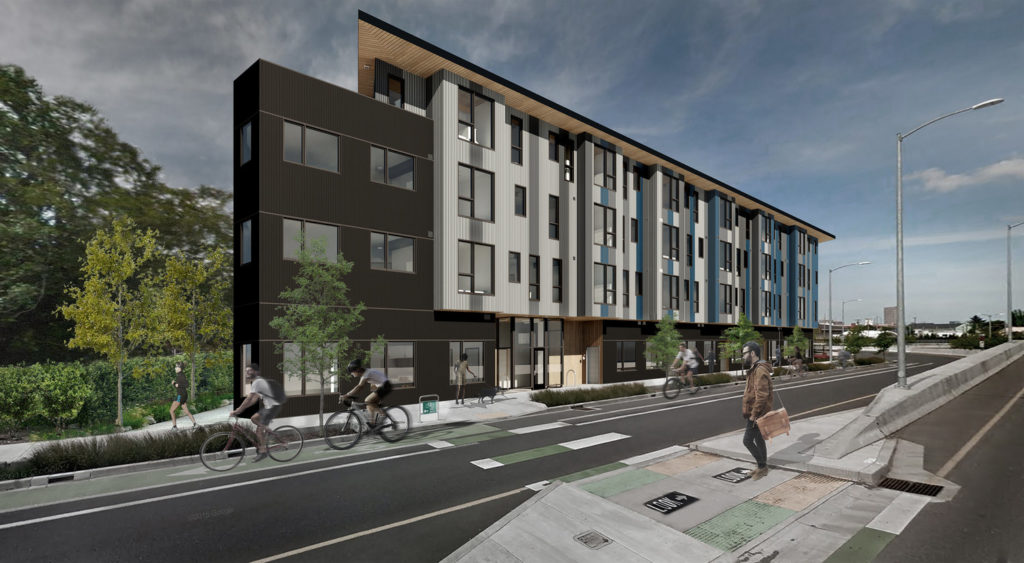 Every week, the Bureau of Development Services publishes lists of Early Assistance applications, Land Use Reviews and Building Permits processed in the previous week. We publish the highlights. This post covers May 6th to May 12th, 2019.

Early Assistance has been requested by Rock City Development for a project 1835 N Flint Ave:
This project will consist of the decommission of the existing structure, followed immediately by the ground-up construction of a new multi-family dwelling. 125 units. 25 parking spaces.
Early Assistance has been requested by BAMA Architecture and Design for a project at 5911 NE Martin Luther King Jr Blvd:
Construct 3,000 sf single story famed, retail cannabis dispensary. New driveway access on both street frontages. New asphalt parking area. New trash enclosure. new monument sign. Stormwater per on-site infiltration and treatment via drywell. Development to meet community design standards.
Early Assistance has been requested to discuss the Live Nation South Waterfront amphitheater on the Zidell Yards:
Proposed interim artist amphitheater including public bathrooms, terraced bleacher seating, performance stage, pedestrian walkways, concession stands and artist back stage venue. Utilities will be installed to all on-site structures. Life of lease 7 years with extensions.
A building permit was issued for Cora at 1407 SE Cora St (previously 4242 SE Milwaukie Ave):
New 3-story mixed use building, west wing has (3) retail spaces on level 1, (4) office spaces on level 2, and (4) apartment units on level 3. East wing has tuck-under parking and (12) apartment units. Office (b) and mercantile (M) spaces will require tenant improvement permits for occupancy.
A building permit was issued for the Dean River at 3255 SE 17th Ave (previously 3318 SE 16th Ave):
New 4 story 72 unit multi-family apartment building to include associated site work
A building permit was issued to MWA Architects for the NE 99th & Glisan Apartments at 9777 NE Glisan St:
New 4 story 159 unit 90000 sq ft affordable housing complex – includes 7000 sq ft for community rooms, administrative offices and bike storage, includes associated site work and on site parking w/18-218341-MT