The Design Commission has approved the Overton 15 apartments, a 73'-11" tall  mixed use building. The building by Vallaster Corl Architects will include 68 residential units and three retail spaces. 28 vehicular parking stalls are proposed, in an at-grade mechanical parking system. 104 bicycle parking parking spaces will be provided.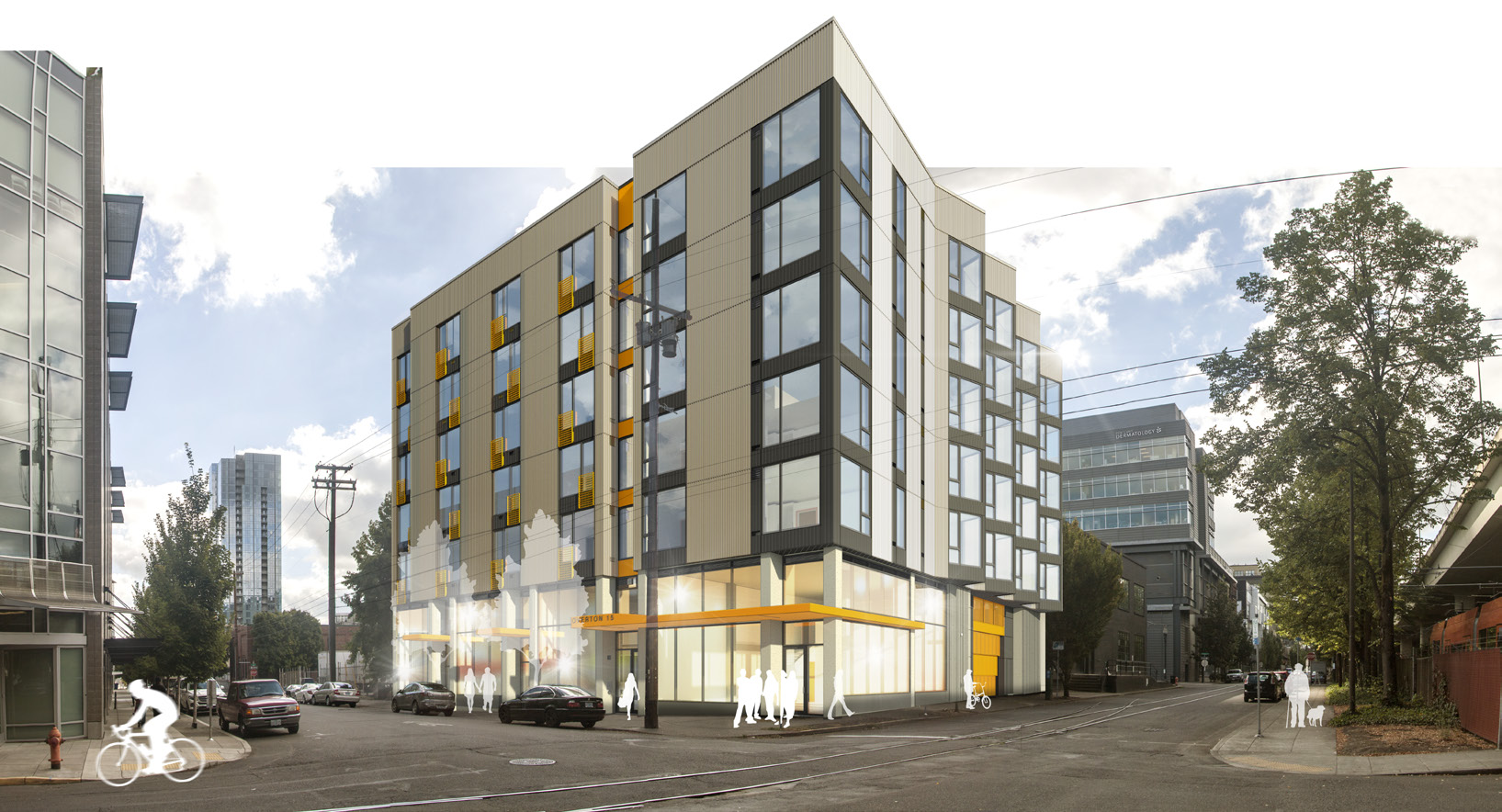 The quarter block site is located at the corner of NW 15th Ave and Overton St in the Pearl district. It is currently used as surface parking.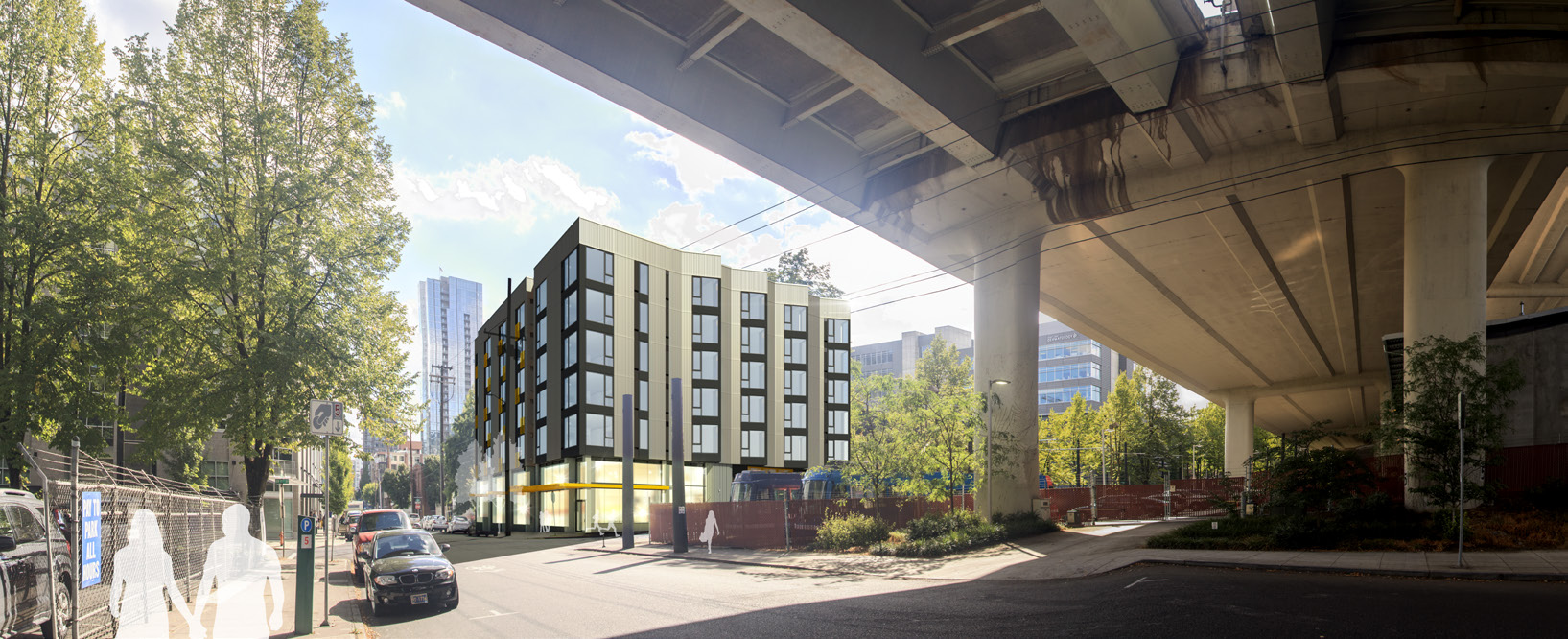 The building is arranged in an L-shaped plan, with a stormwater planter and private decks located at interior corner. An amenity deck for the use of building residents is proposed at level 7.
The primary exterior material for the building will be a corrugated metal metal panel in a "champagne" color, with fiber cement accent panels in gold and dark grey. Other materials include cast in place concrete, composite metal panels, steel balcony railings, black vinyl windows and aluminum storefront.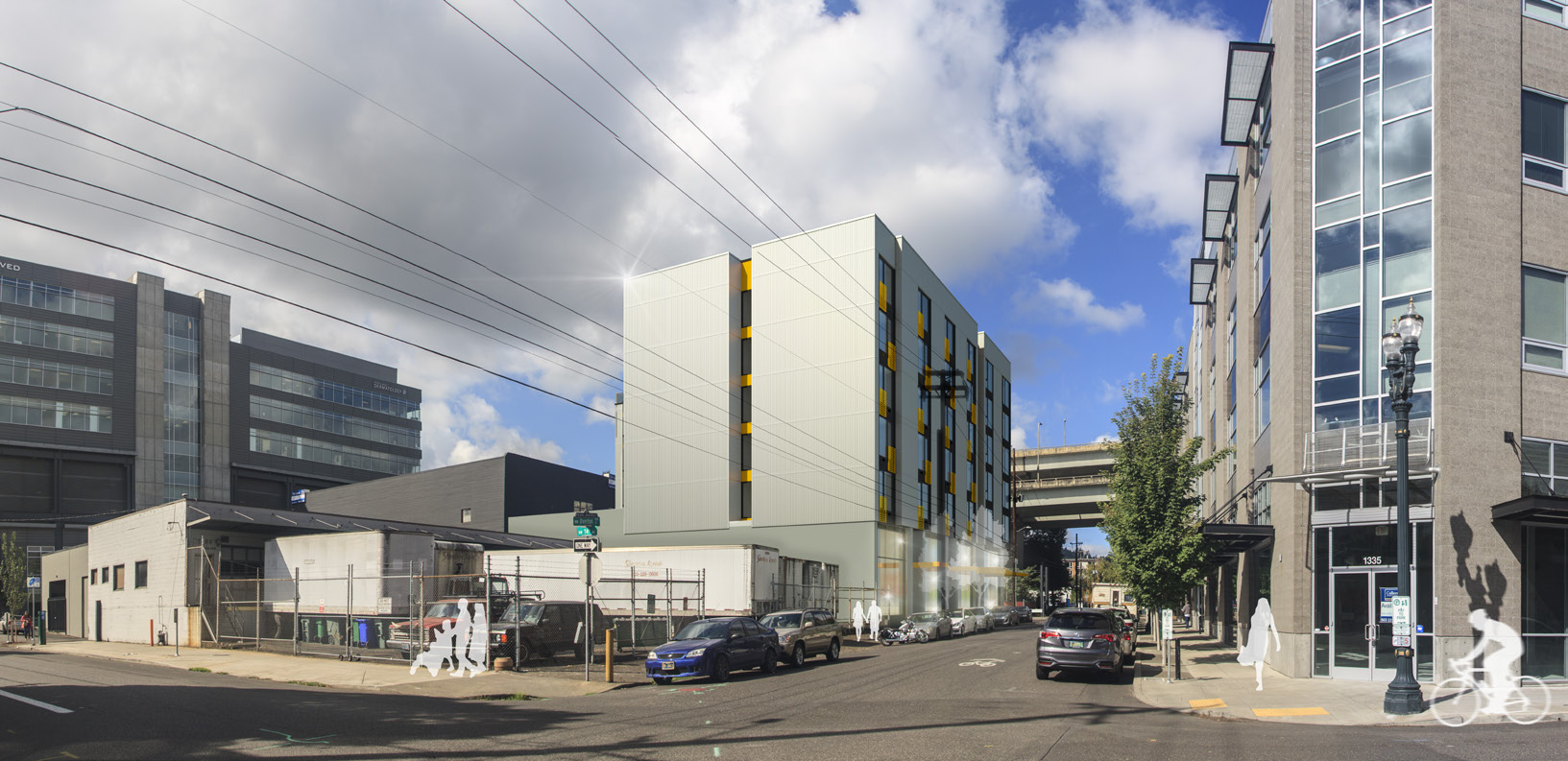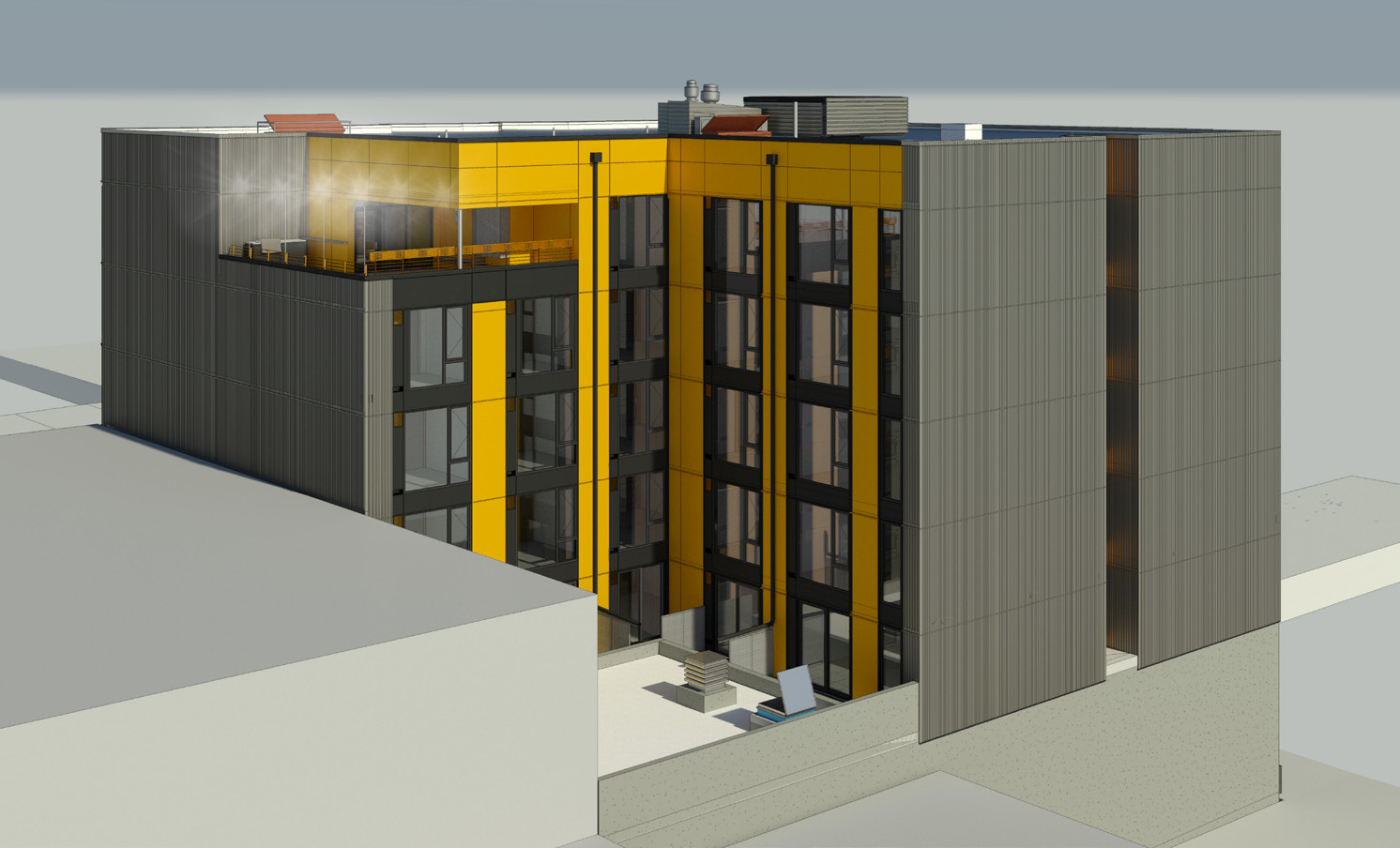 The Overton 15 Apartments were approved at the project's first hearing, held on April 20th 2017. Commissioners Molinar, Rodriguez and Livingston voted in favor of the project, while Commissioner Savinar voted no. In the conclusion to the Final Findings and Decision by the Design Commission the project was found to have a "thoughtful and considered expression":
The proposed seven-story retail/commercial/residential mixed-use building in the River District Subdistrict of the Central City Plan District includes massing and façade composition and detailing that express both simplicity and visual interest and incorporate high-quality materials with thoughtful and considered expression. The pedestrian environment along NW Overton Street and NW 15th Avenue will be improved with active, flexible ground-level spaces behind large storefront windows, well- integrated canopies extending over the sidewalk along NW Overton Street, and well- integrated parking and loading accessed off NW 15th Avenue.
Building permits will need to be obtained before construction can begin on site.
Drawings