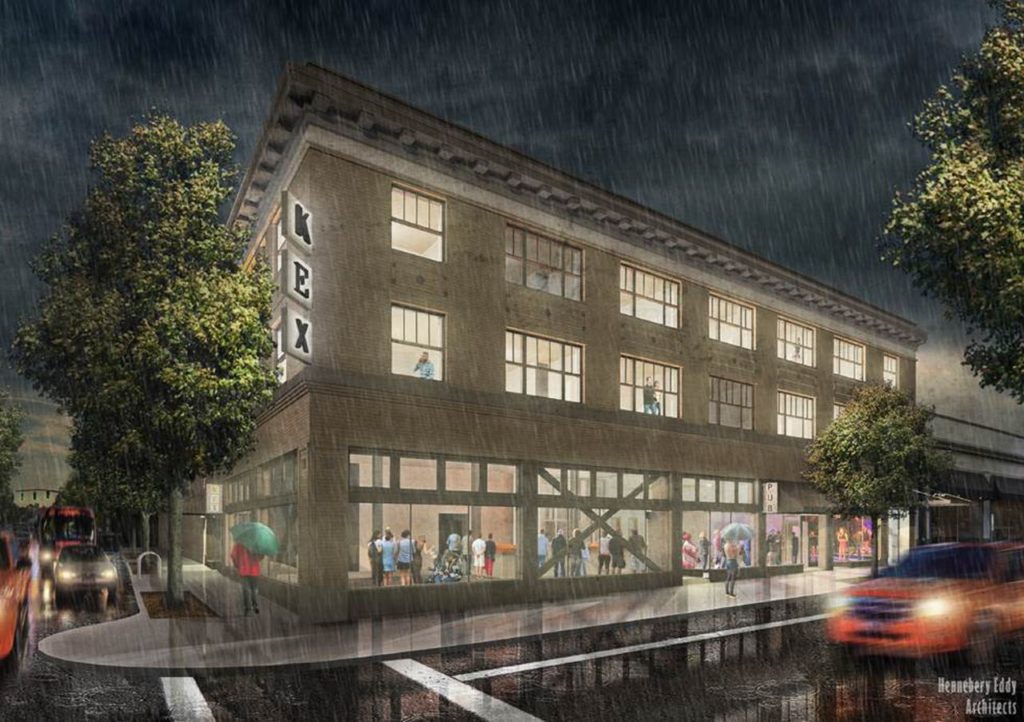 The Daily Journal of Commerce looked at construction progress at the Glisan Apartments, an affordable housing development in Gateway by Northwest Housing Alternatives.
Eater Portland took a sneak peak a menus for Icelandic-Northwestern restaurant Vivian at the Burnside bridgehead hostel KEX Portland.
A proposed change to the Portland Clean Energy Fund would exclude construction companies from the definition of "retail", reports the Portland Mercury.
In its Design Annual Portland Monthly looked at how the Design Commission shapes Portland's building boom, behind the scenes. In a Q & A the architect behind the new Lincoln High School describes how it will be a "very urban school, not unlike something you might find in Chicago or New York."
The Business Tribune wrote about the Premier Gear & Machine Works in Slabtown, which is being transformed into creative office space.