The Design Commission has approved a four story affordable housing development at 9747 NE Glisan St, in the Gateway Plan District. The 159-unit building is being designed by MWA Architects for Northwest Housing Alternatives. The building will include nine vehicular parking space in a small surface parking lot and 175 bicycle parking spaces in secure bike rooms.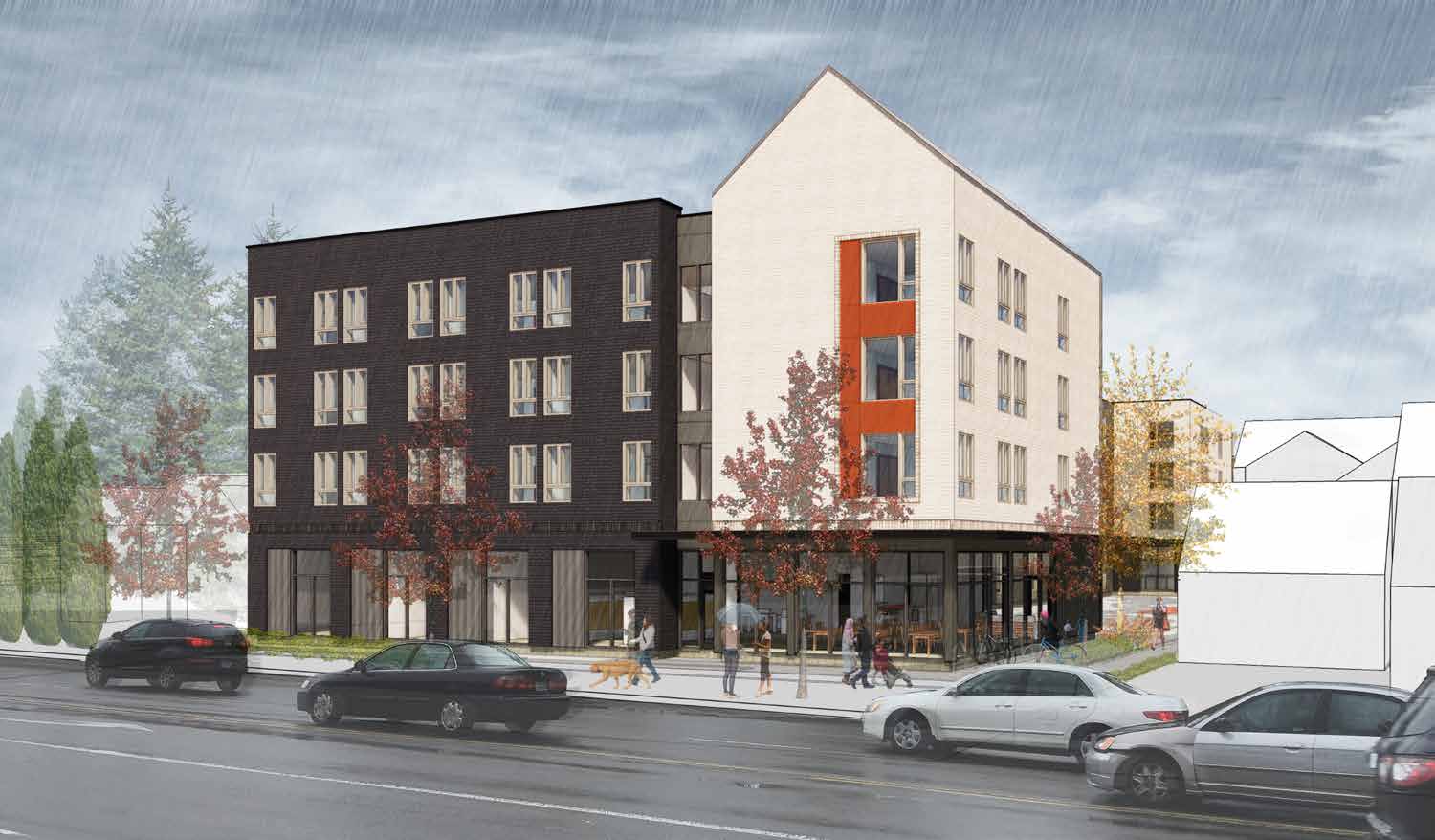 The project site is a long, narrow property in the Hazelwood neighborhood, located west of NE 99th Ave and stretching from NE Irving St to NE Glisan St. The site is currently occupied by three houses, built in 1912, 1944 and 1944. As a way to mitigate for the large East Portland blocks the project will add a new pedestrian and bicycle only connection between NE Glisan St and NE Irving St.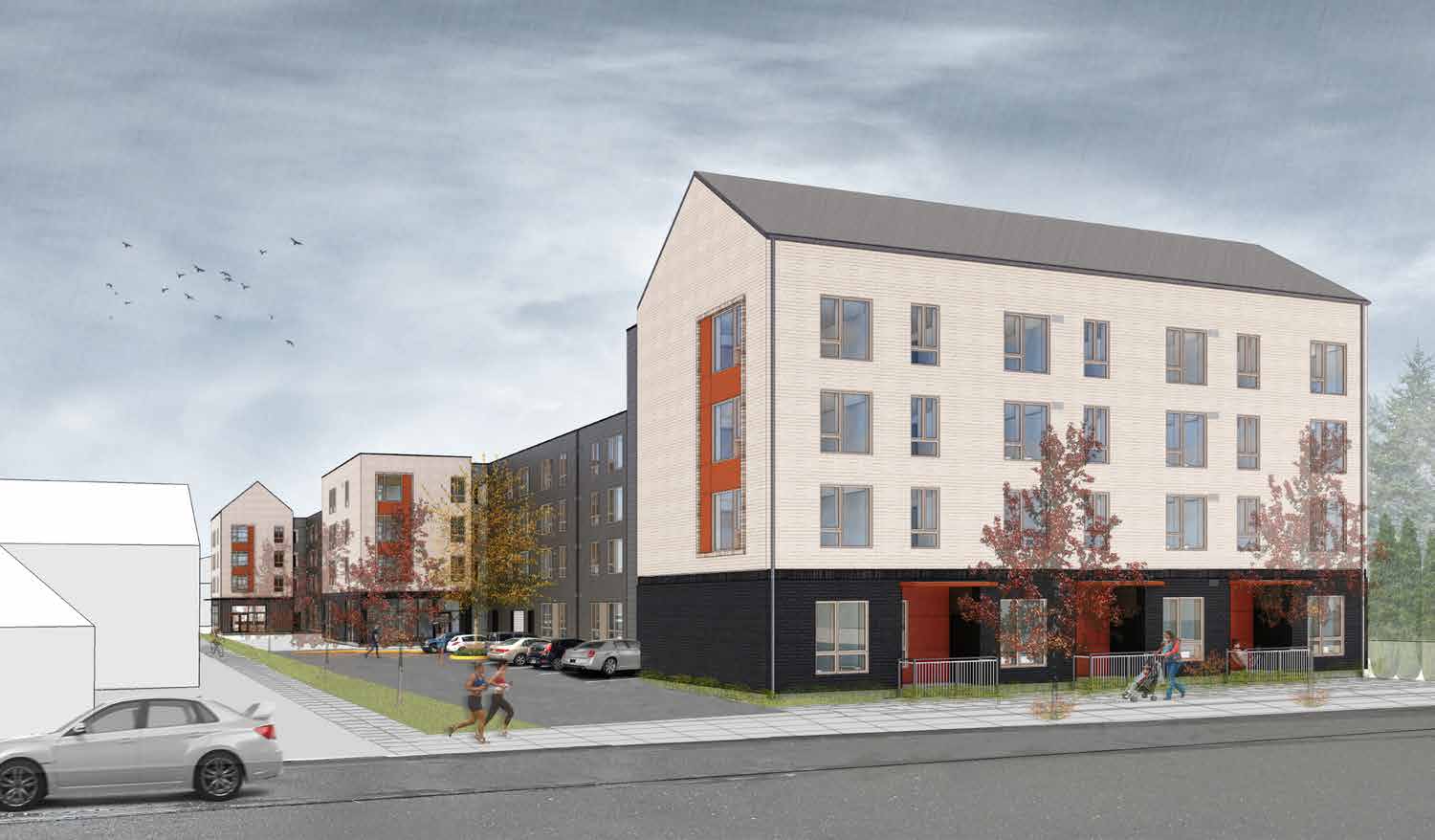 The building is arranged as two long bars, slightly shifted from each other, and book-ended by larger volumes facing each street. At the ground level facing NE Glisan St the project will have a community room, which also opens onto a play area in the courtyard.
The primary material for the building will be brick, in light and dark colors. Other materials proposed include James Hardie fiber cement siding, ribbed metal, cedar soffits, asphalt roofing shingles, vinyl windows, aluminum storefront glazing and metal canopies.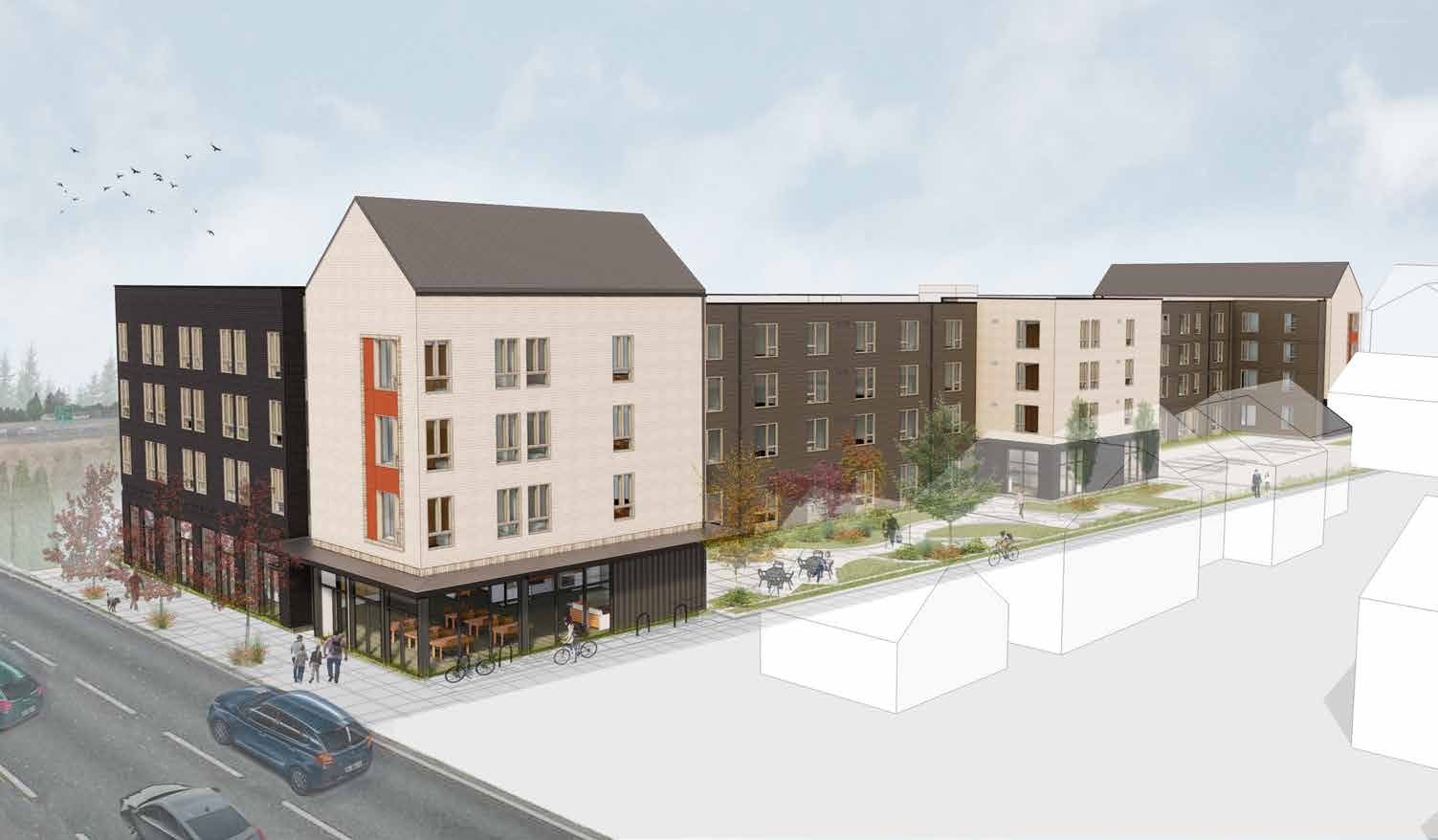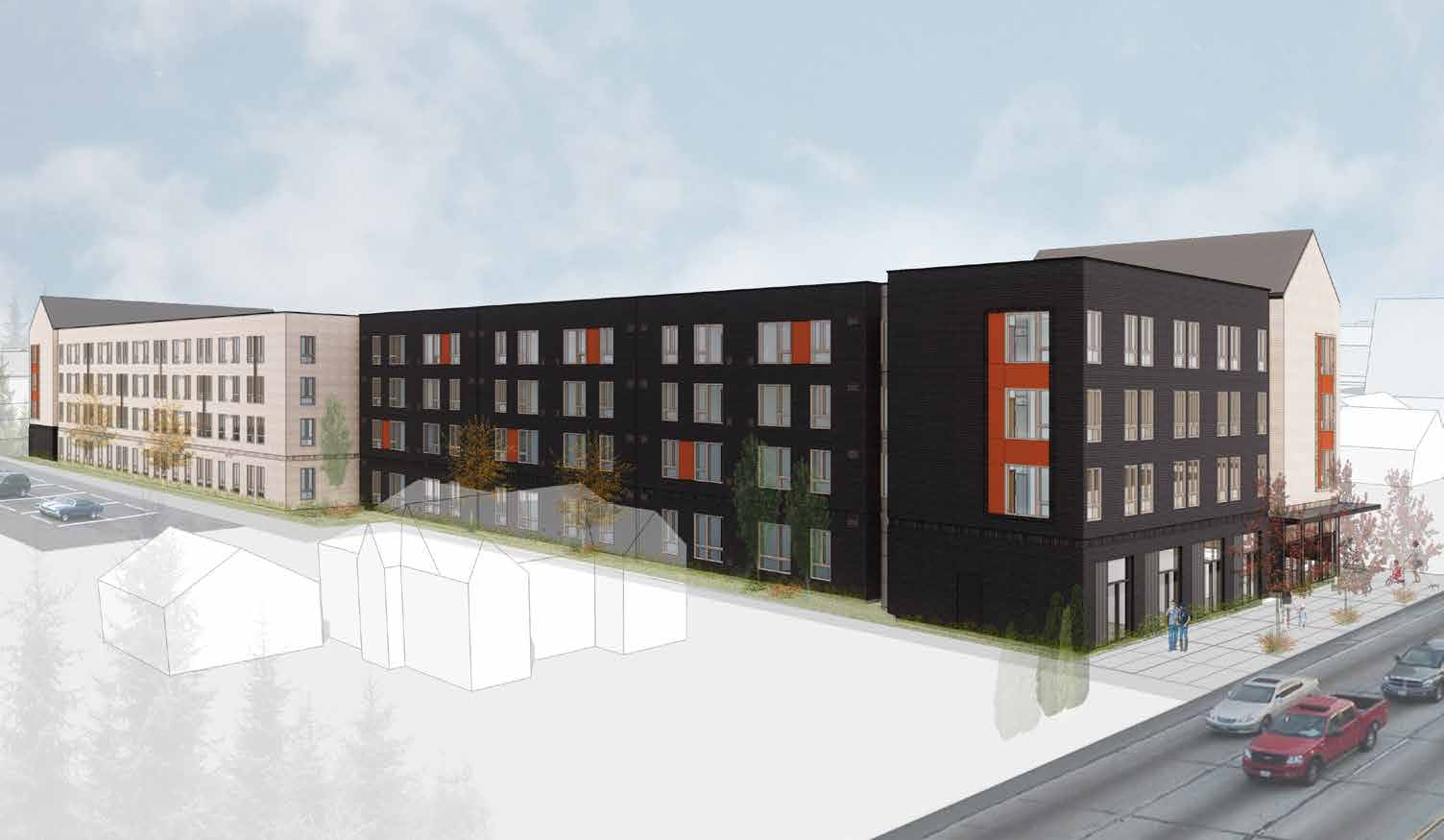 9747 NE Glisan St went in front of the Design Commission three times in total: for advisory Design Advice Request meetings in November 2017 and February  2018; and for its Type III Design Review hearing on September 20th, 2018, where it was approved by a unanimous vote. In the Final Findings and Decision by the Design Commission the project was found to respond well to a challenging site:
The proposal responds appropriately to the challenging long, narrow site and the diverse conditions at each property edge, while providing a quietly coherent and articulated building. NW Glisan [sic], the most prominent frontage, is fully activated by program and design. A canopy at the eastern side provides pedestrian protection, emphasizes the main entrance to the building and marks the origination of the new multi-modal pedestrian path, which will offer a new through-block link. The building massing responds to the new path by forming eddies of open space which contain a courtyard for residents and a landscaped parking area. The design, materials, and details indicate quality and durability, ensuring a quality development for the long term.
Building permits for 9747 NE Glisan St are currently under review.
Drawings