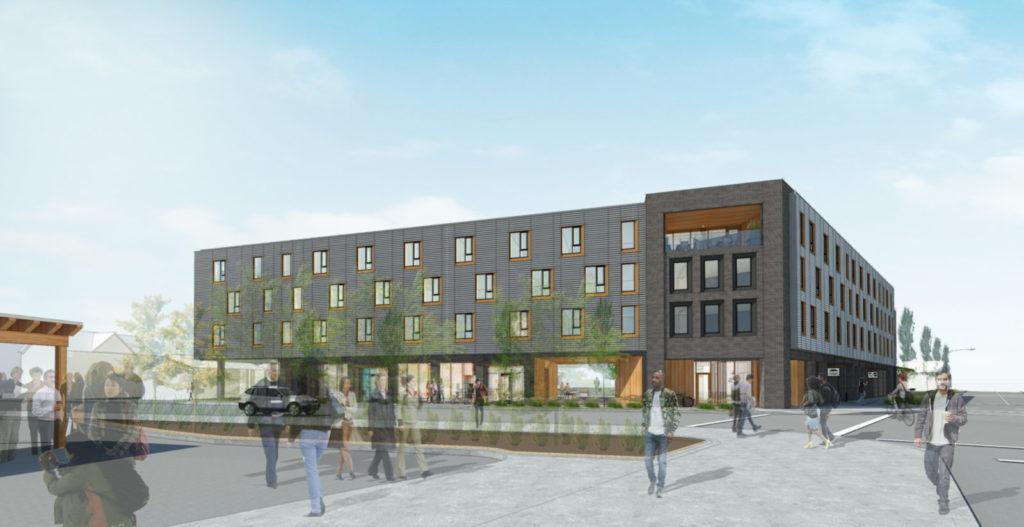 Prosper Portland's efforts to redevelop Centennial Mills have once again fallen through, with developer Lynd Corporate choosing not to move forward with a project on the site, reports Willamette Week.
The Oregonian reported that Portland Public Schools construction costs could top $1 billion and that "district officials lack 'rationale or explanation' for low-ball estimates."
An appeal of the design review approval* for the Oregon Harbor of Hope shelter and navigation center went in front of the Design Commission, reports the Daily Journal of Commerce.
A groundbreaking ceremony was held for Northwest Housing Alternatives' latest affordable housing development at 9747 NE Glisan St, writes the Portland Business Journal.
Pizzeria Otto will open a second location in the ground floor of 72 Foster, reports the Oregonian.
*This article will be unlocked for the rest of this week. After this week it will only be viewable by DJC subscribers.