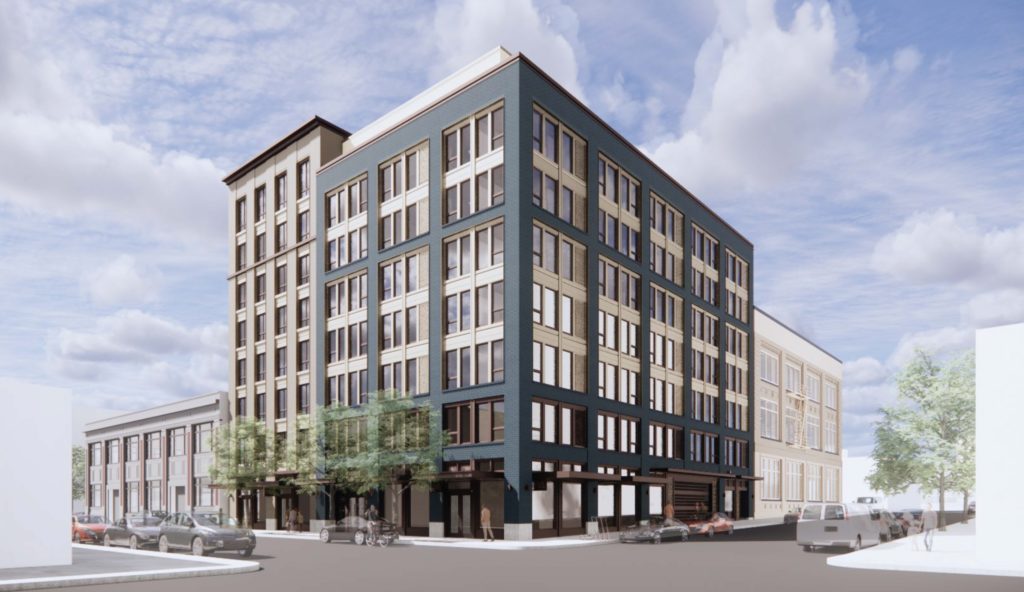 The ARCOA Mixed Use at SE 6th and Yamhill gained approval from the Historic Landmarks Commission*, reports the Daily Journal of Commerce.
The Port of Portland looking at alternative uses or sale of major assets to further new 'shared prosperity' initiative, reports the Oregonian ($). The Portland Diamond Project has let an option on the Port's Terminal 2 property lapse.
Portland's Bureau of Development Services is laying off 13 staff members, according to OPB. The Bureau is almost entirely reliant on permit fees, which have dropped sharply.
Willamette Week reported that OMSI is looking to develop a gathering space for the Native American community along the Willamette.
City Council rejected the appeal against the Hyatt Place and Allison Residences in the Pearl, according to Willamette Week.
The boutique Hotel Grand Stark (previously known as the Hotel Chamberlain) will feature two new restaurants from Submarine Hospitality, writes the Oregonian ($).
The Oregonian ($) reports that the Lloyd Center is "on the brink as businesses depart en masse."
*This article will be unlocked for the rest of this week. After this week it will only be viewable by DJC subscribers.