Construction is underway on TwentyTwenty, a 162 condominium development at NE 21st Ave and Multnomah St desgined by Hacker architects for PHK Development. 172 parking spaces will be provided in two levels of below-grade parking. The building will also include 179 bicycle parking spaces. TwentyTwenty is one of only two large condominium buildings currently under construction in Portland, the other being the Vista Pearl.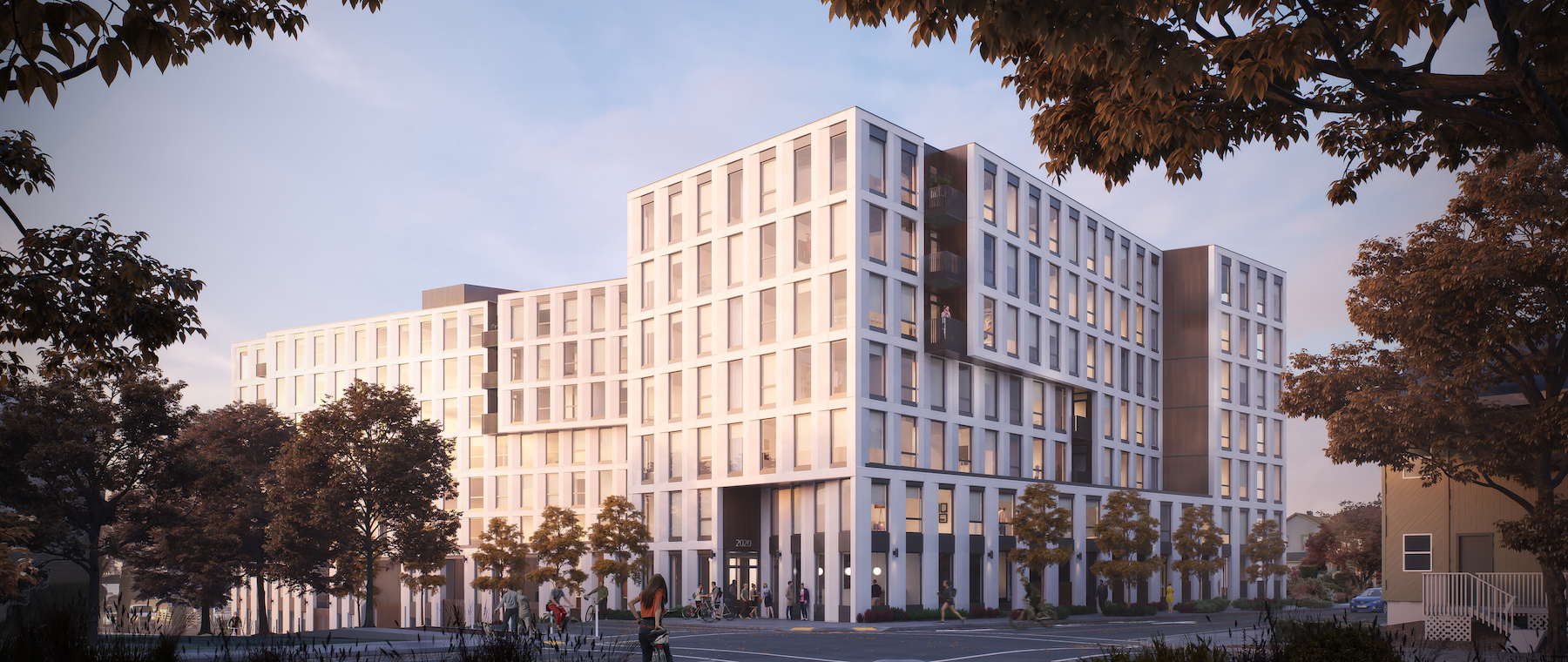 The building will occupy a 37,500 sq ft lot at the corner at 2020 NE Multnomah St, seen above in 2016. There was previously one single family house on the site, which was demolished in late 2016.
To the south of the site an approximately 15,000 sq ft environmental resource tract will remain undeveloped. An easement granted to the city will allow for the future construction of the Sullivan's Gulch trail.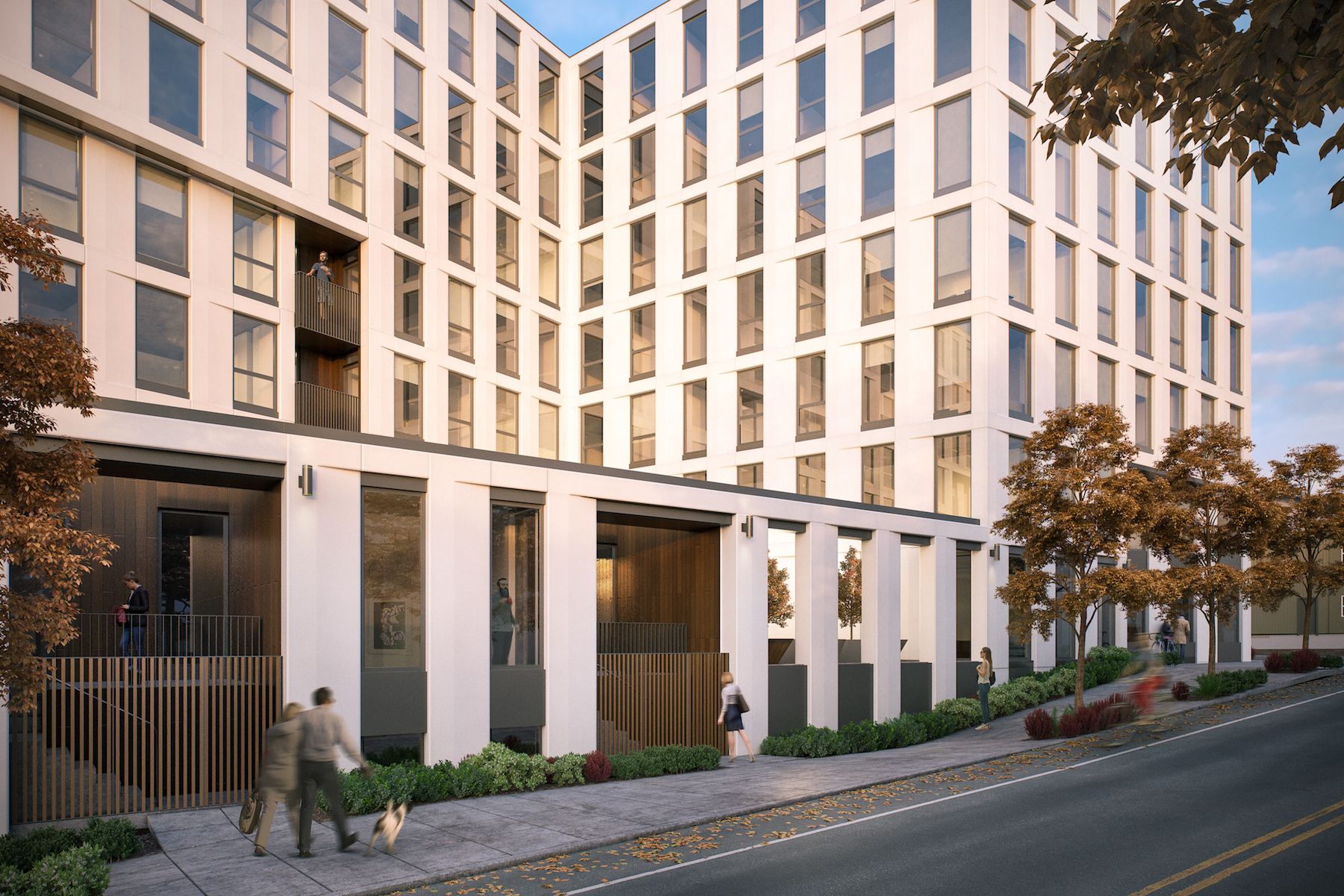 The seven story building is arranged in a Z-shaped plan, intended to reduce the scale from the street and to emphasize views to both Mt. Hood and downtown Portland. An amenity deck with seating, a fire pit and barbecues will be located in the open side of the "Z", at the west side of the building. A smaller amenity deck is proposed near the main building entrance on NE 21st Ave. Townhouse style units with stoops will be located on the east side of the building at the ground level.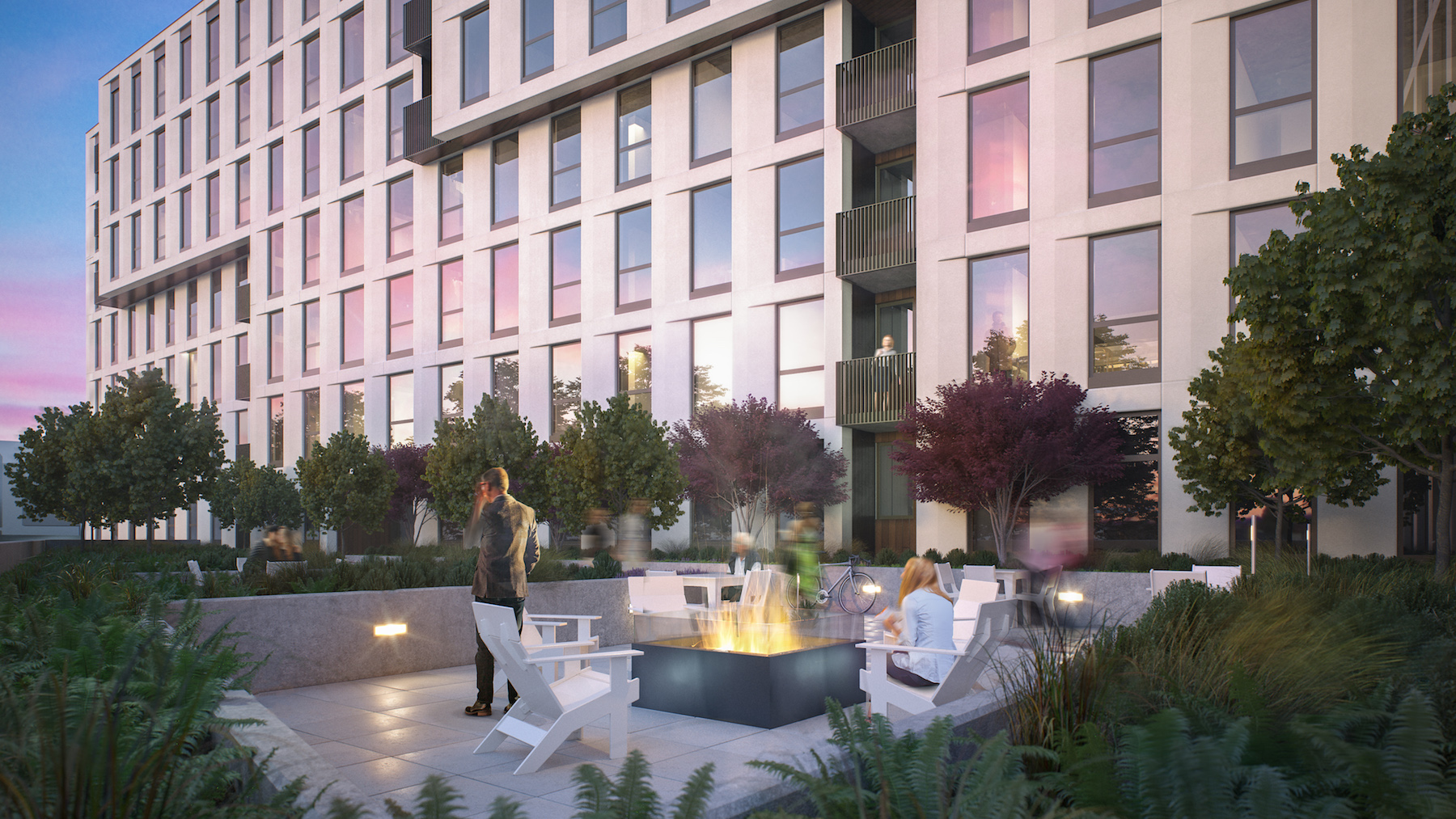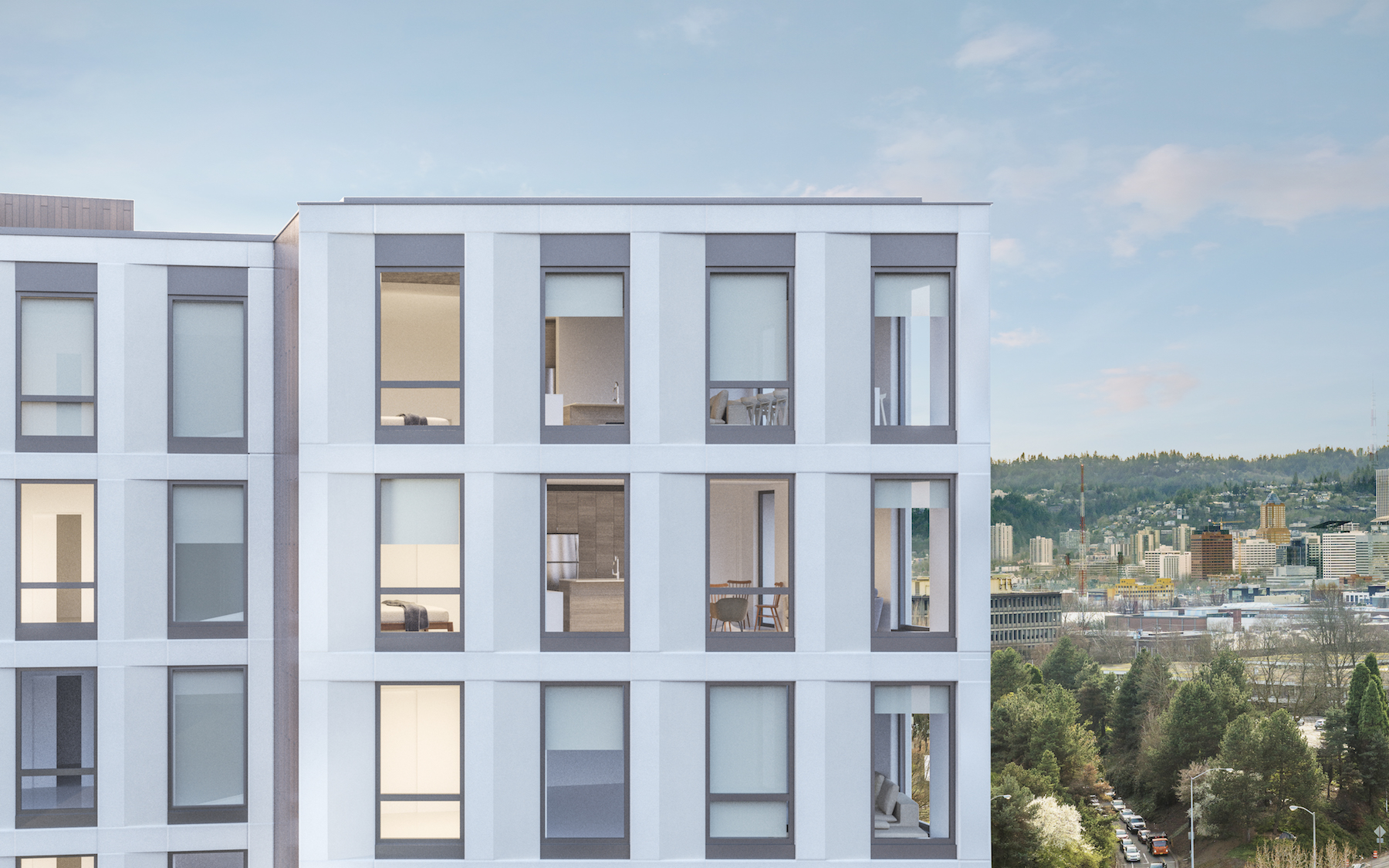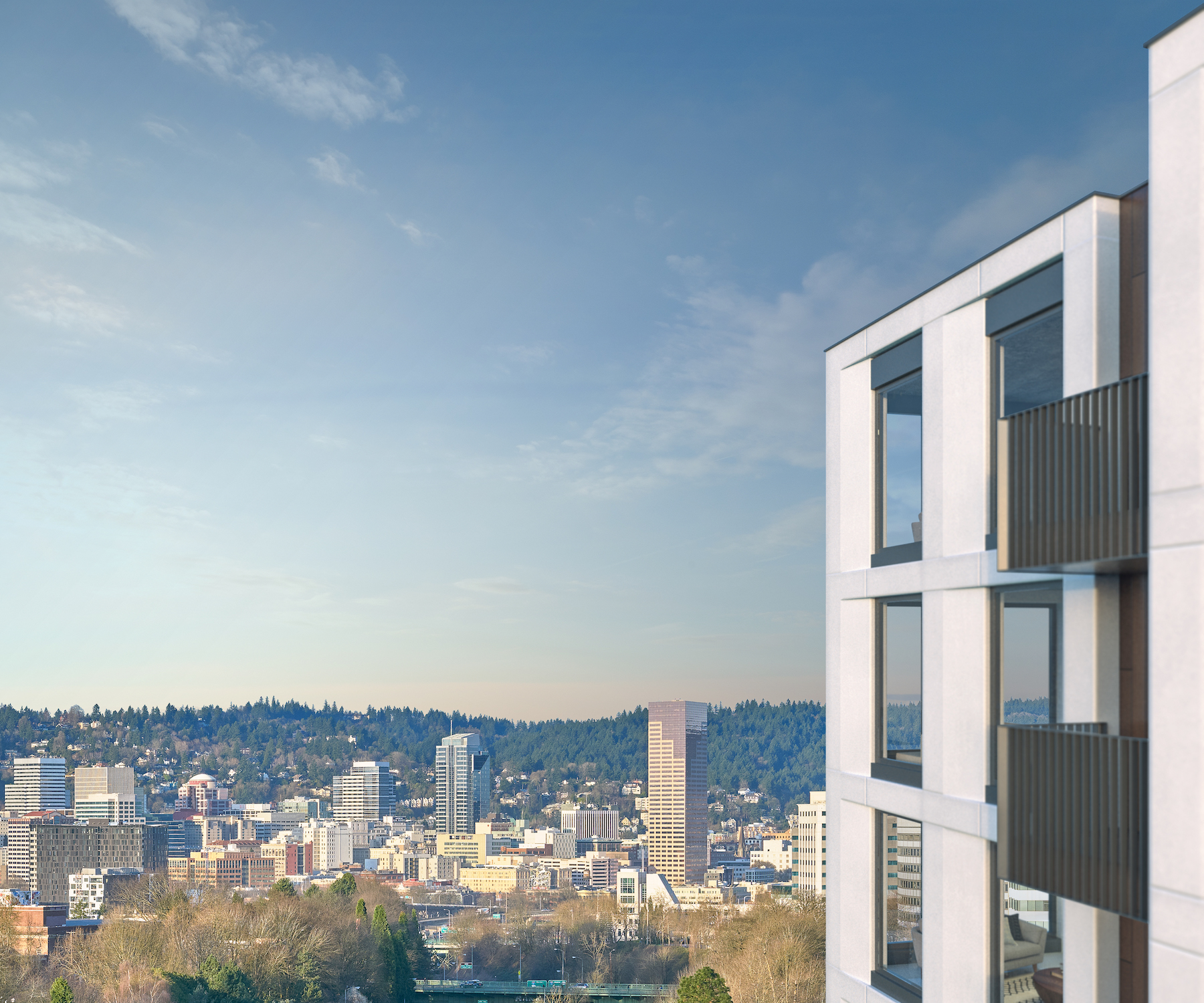 The primary exterior material will be stucco, with wood accents. Interior finishes will include wood floors and exposed concrete, with tilt-turn windows.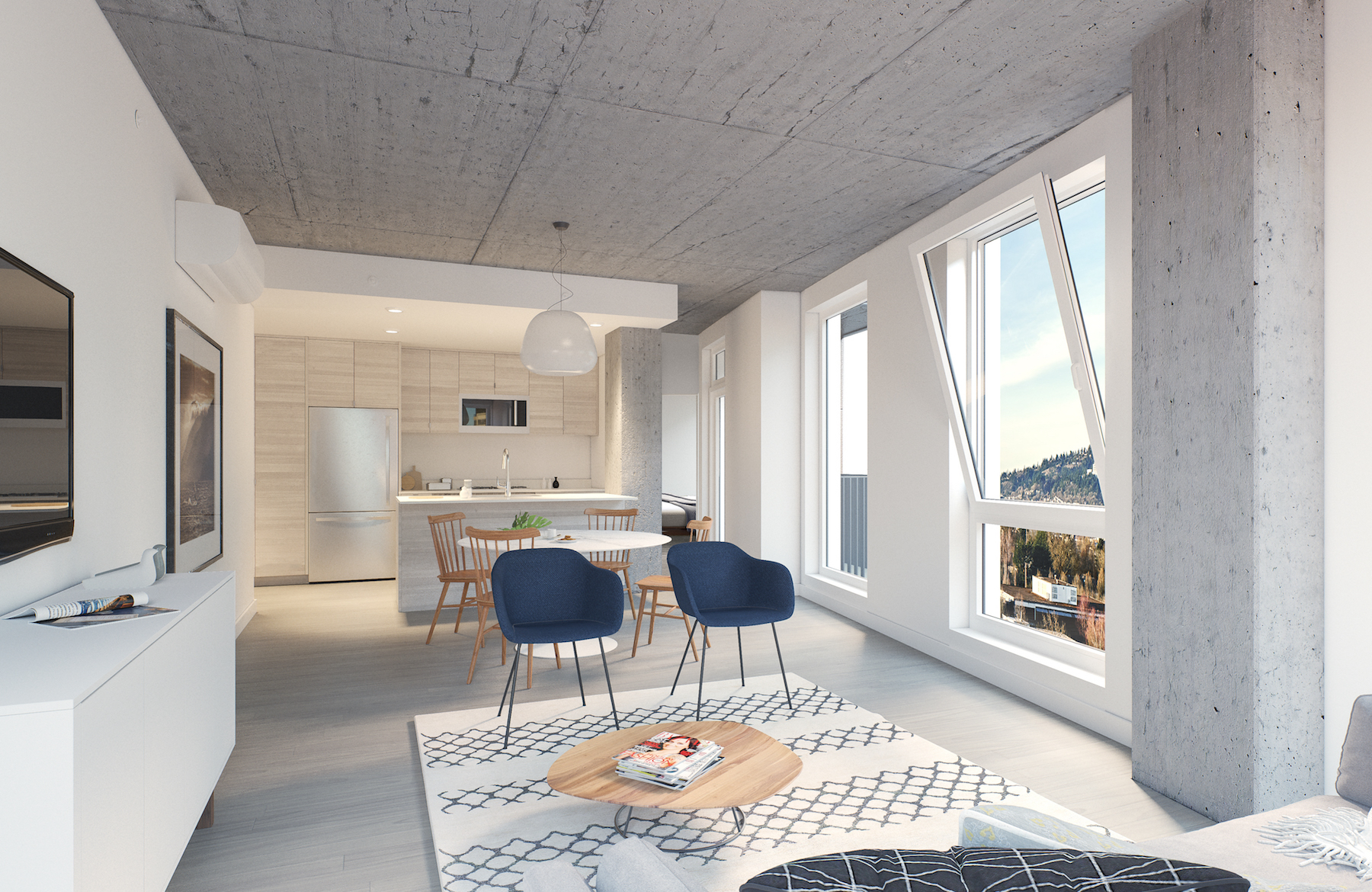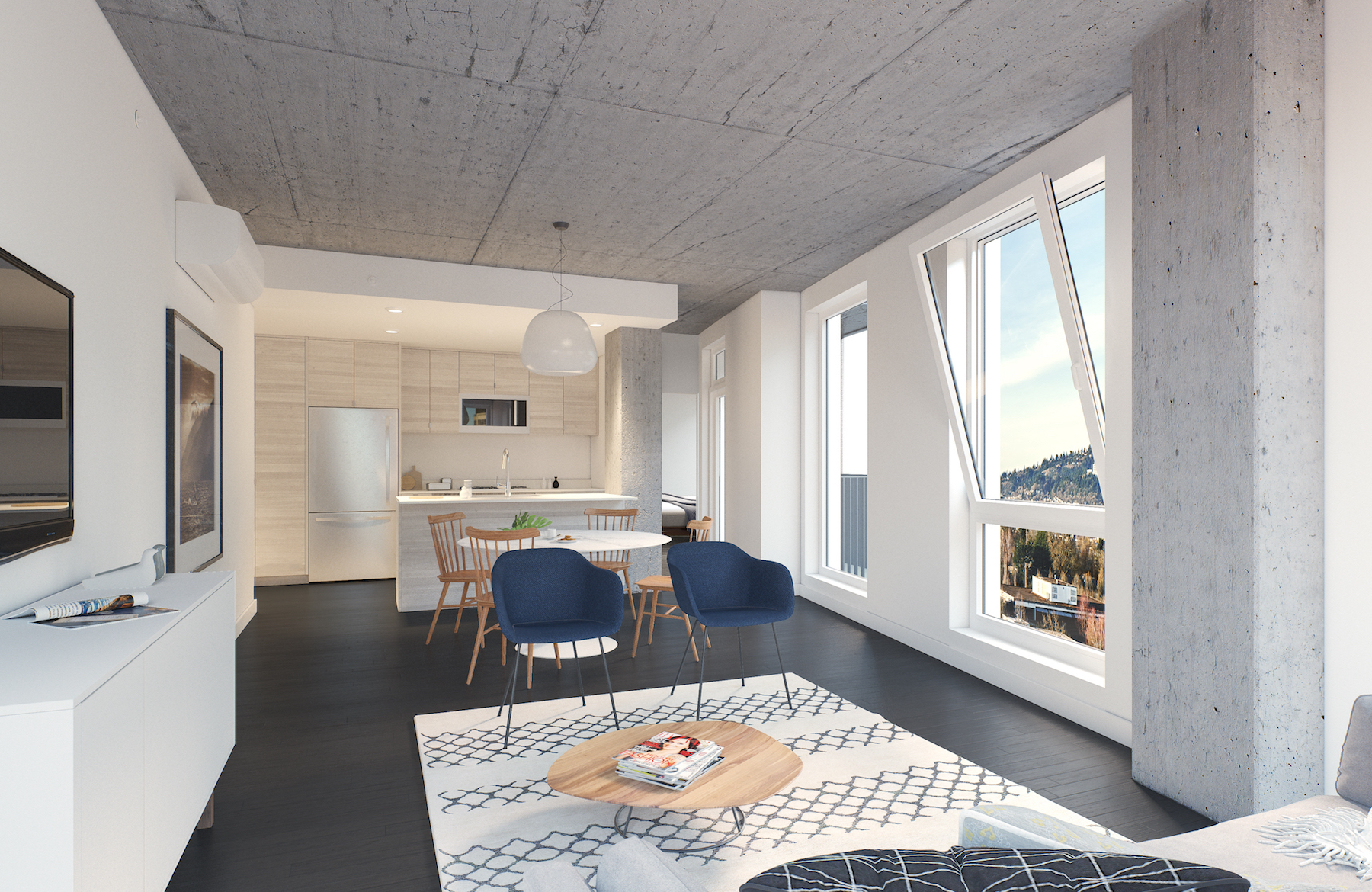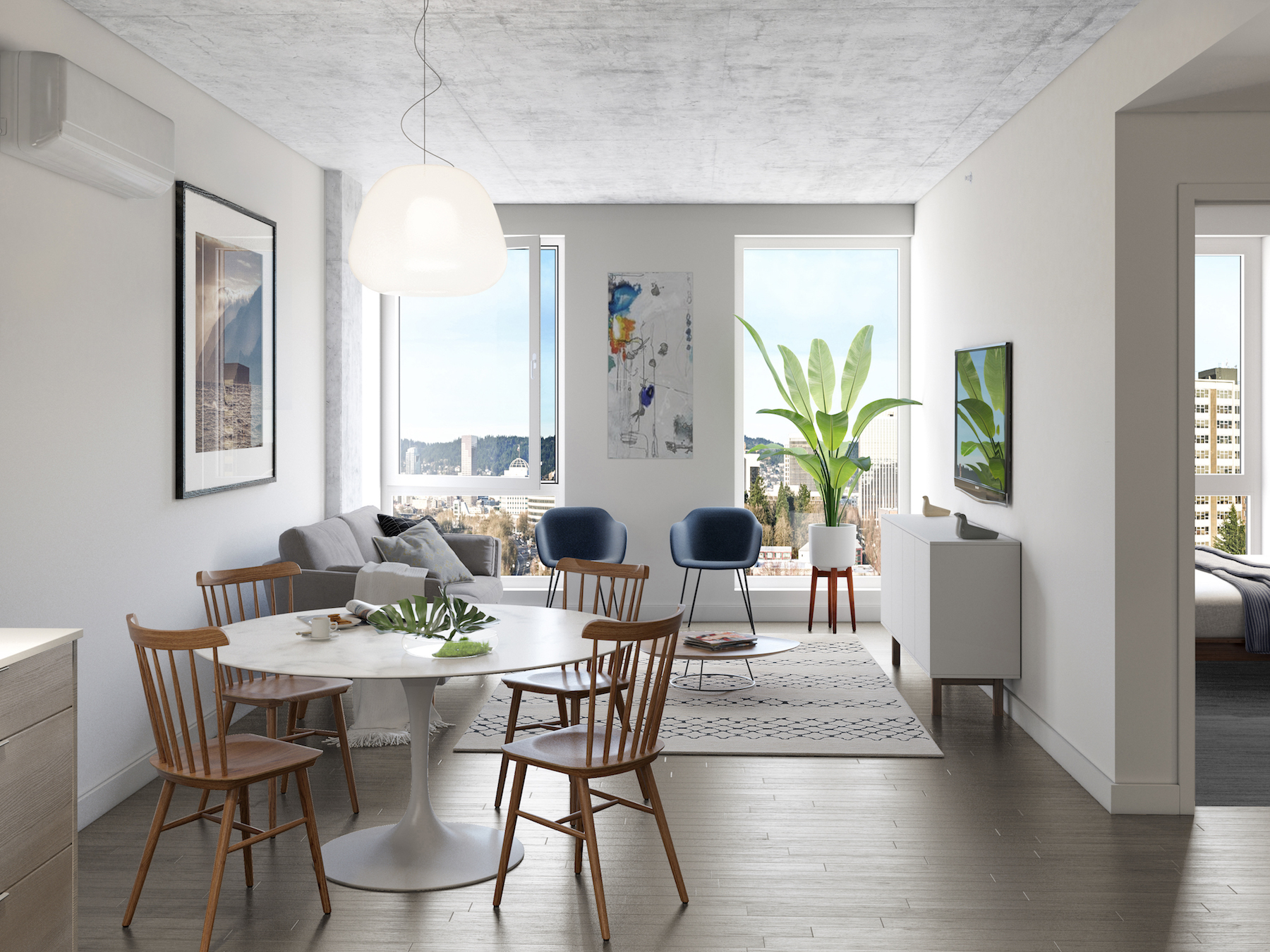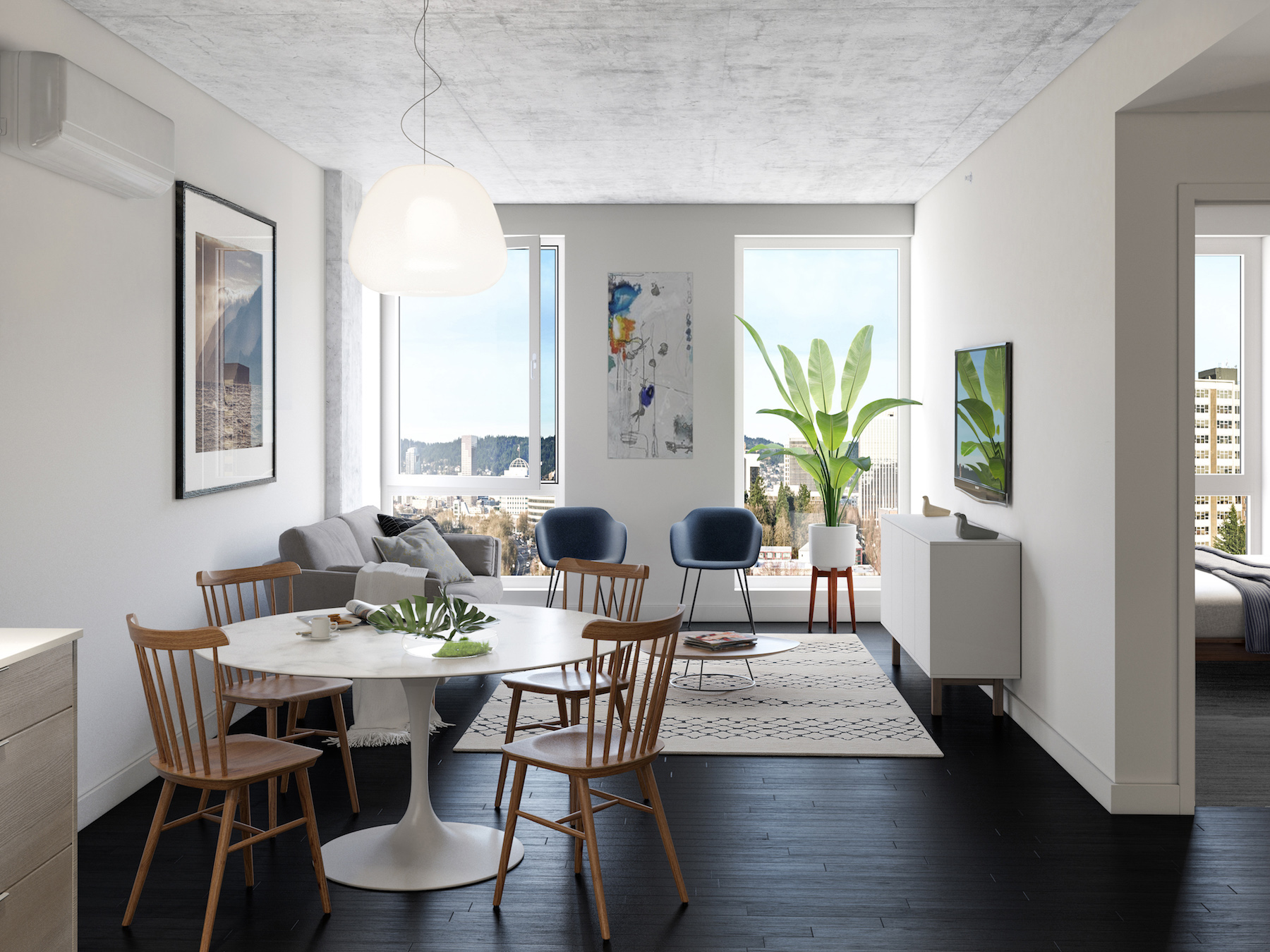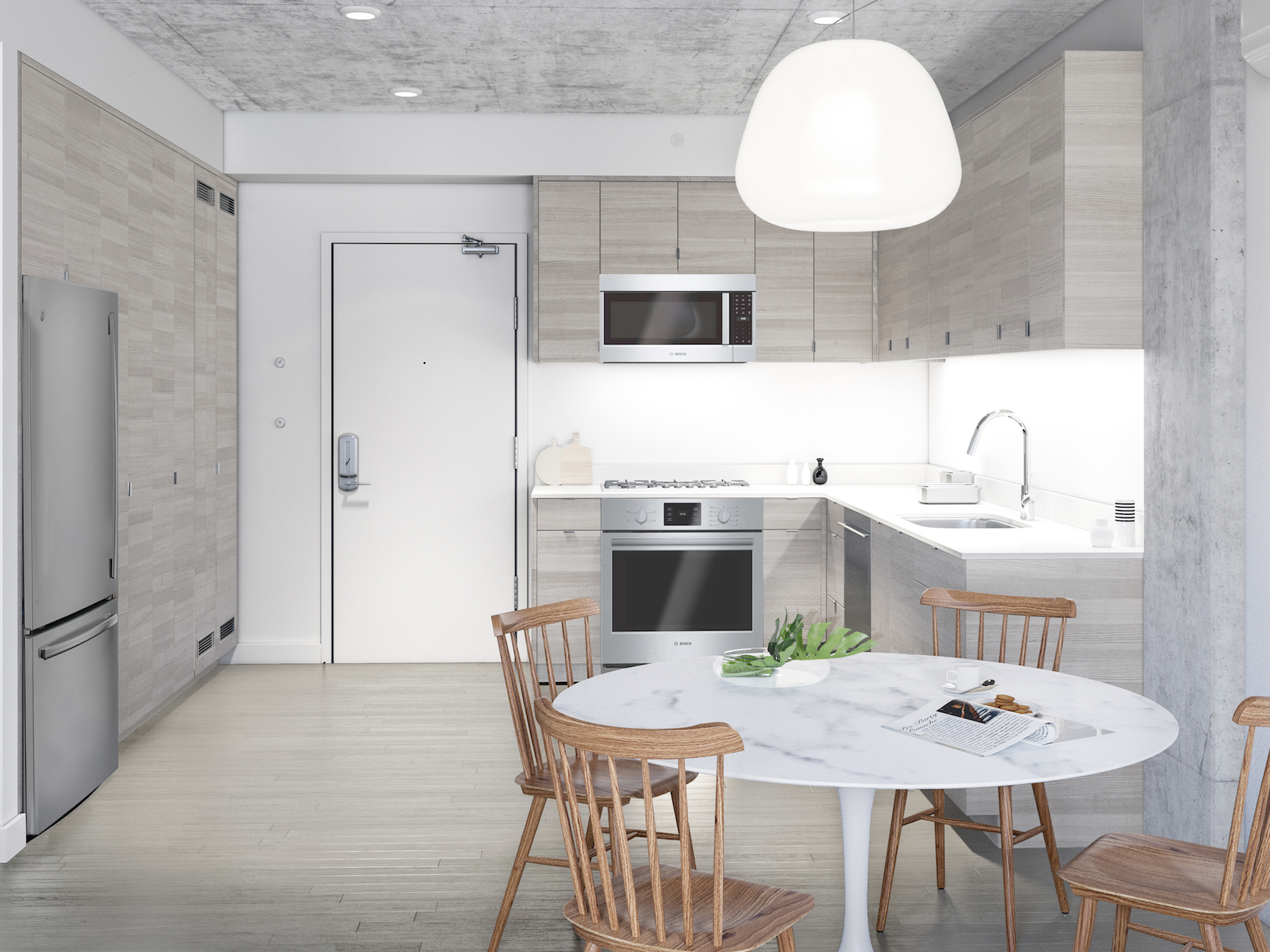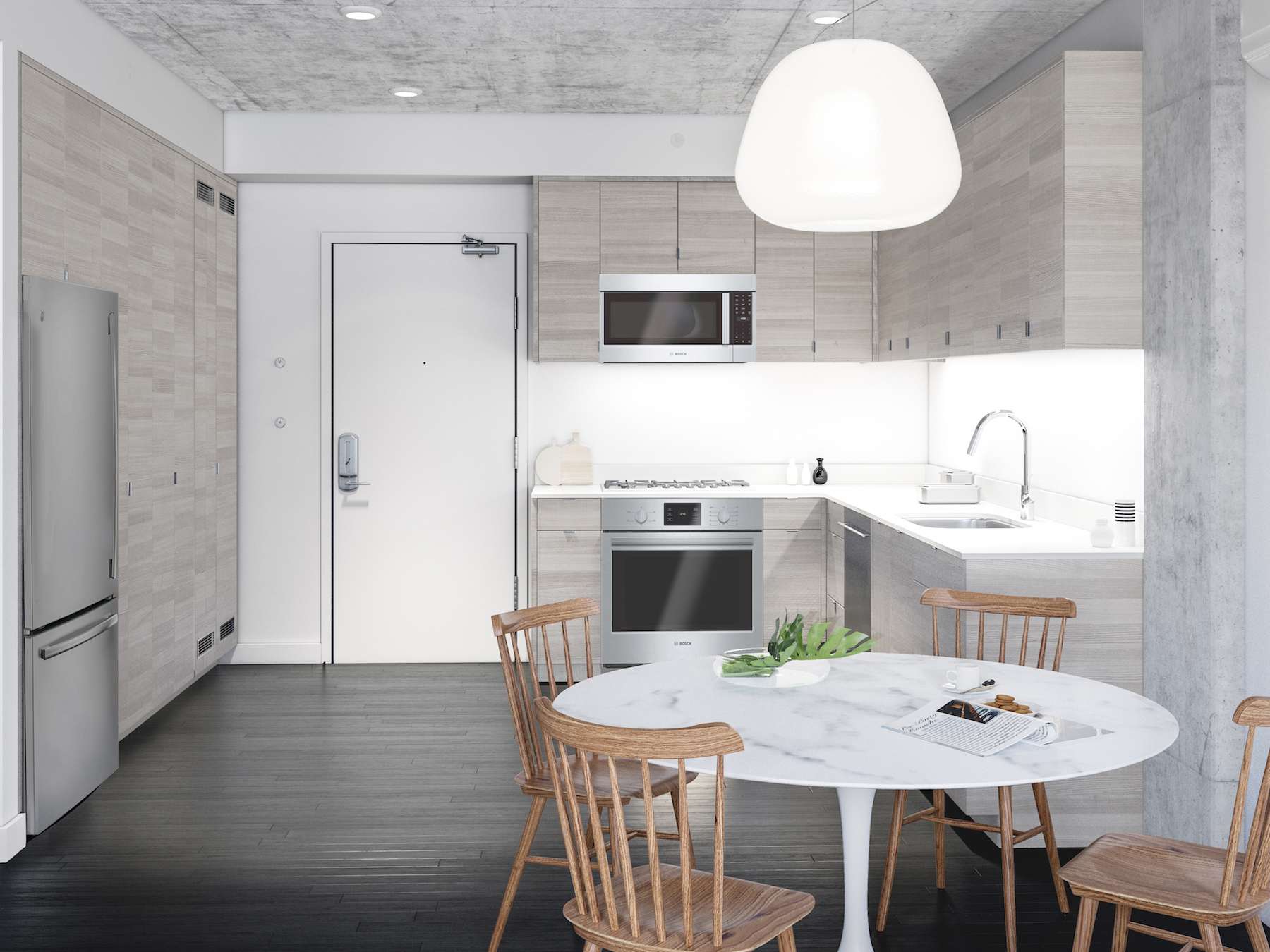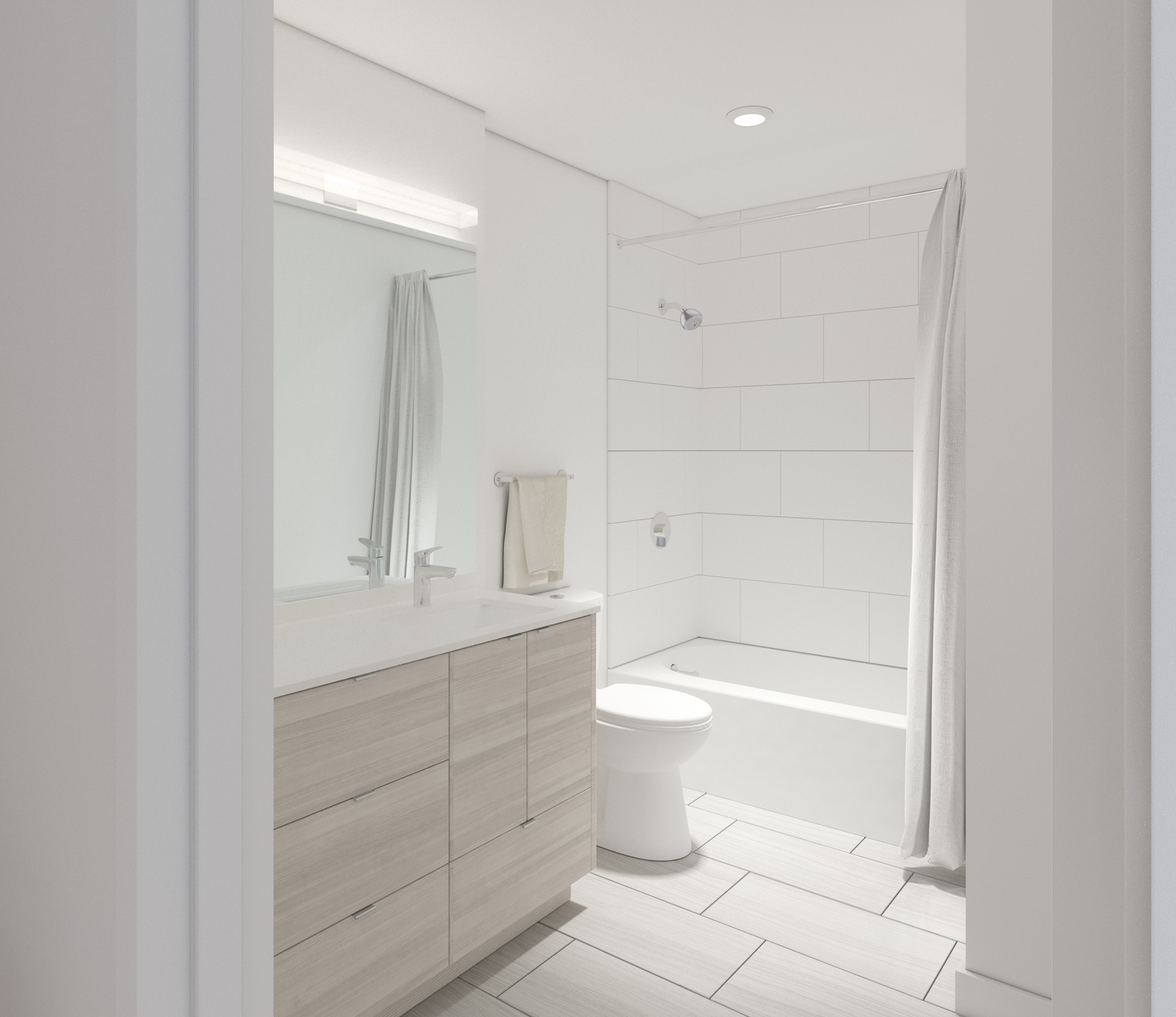 A building permit for the TwentyTwenty Condominiums was issued in September 2017. Completion is expected in the summer of 2019. According to a press release "homes will be priced from the mid-$300Ks for one-bedrooms and the high $500Ks for two-bedrooms."
More information about the project is available at www.twentytwentypdx.com.
Drawings