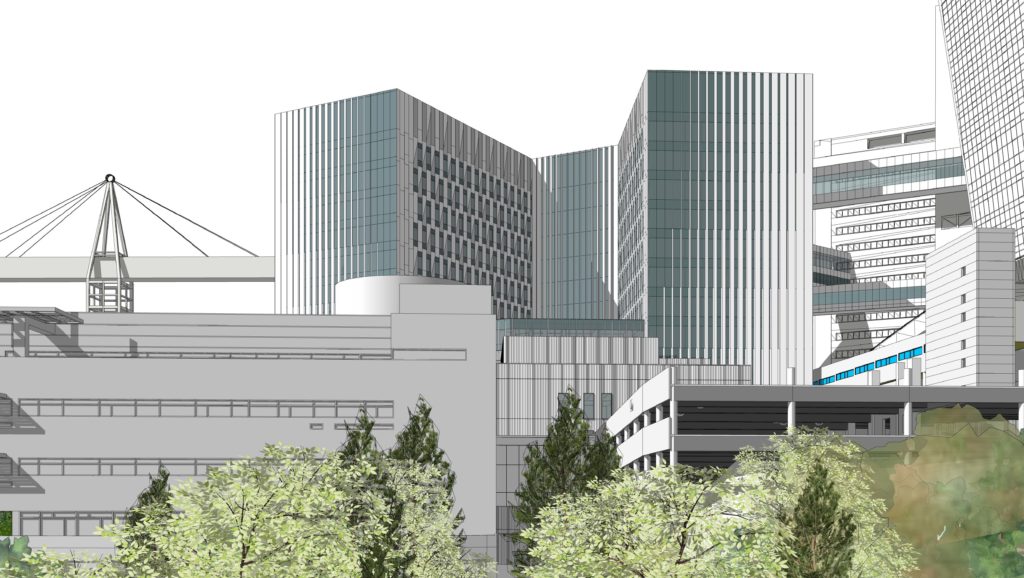 At an initial meeting the Design Commission indicated that plans for the OHSU Hospital Expansion Project require more work to meet city guidelines,* writes the Daily Journal of Commerce.
As work progresses on the Adidas Campus Expansion construction cranes are the latest flashpoint in clash between Adidas and neighbors, reports the Oregonian.
The Oregonian reported that Prosper Portland is asking for proposals to redevelop two properties in Old Town. The NW 4th & Burnside is known for being the former home of Right 2 Dream Too. Block 25 at the north end of Chinatown is currently used as surface parking for NW Natural.
The Skanner spoke to three minority-owned businesses moving into the Alberta Commons development at NE MLK and Alberta.
The Portland Diamond Project is approaching a deadline to "start paying real money to reserve a marine cargo terminal for its billion-dollar baseball park — or give up on building at the site," reports the Oregonian.
*This article will be unlocked for the rest of this week. After this week it will only be viewable by DJC subscribers.