The Design Commission has approved a 4-story Lexus dealership on NE Sandy Blvd. The project is being designed by The Gravity Company of Dallas, TX and Mackenzie of Portland for Holman Automotive.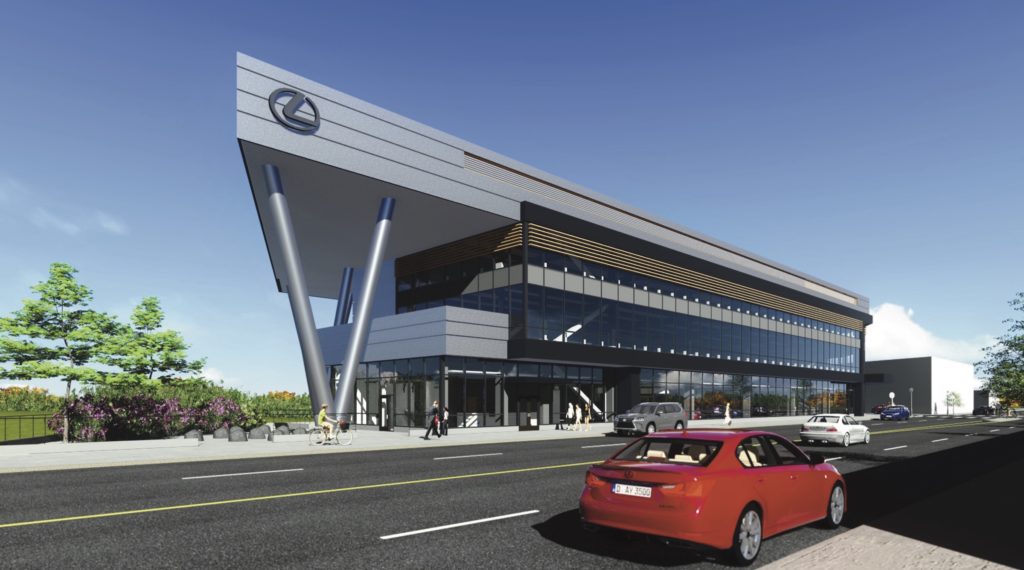 The project site is a 1.6 acre parcel at NE 31st and Sandy, which has a roughly triangular shape. A 1967 building and parking structure on the site, most recently used as a facility for Comcast, will be demolished.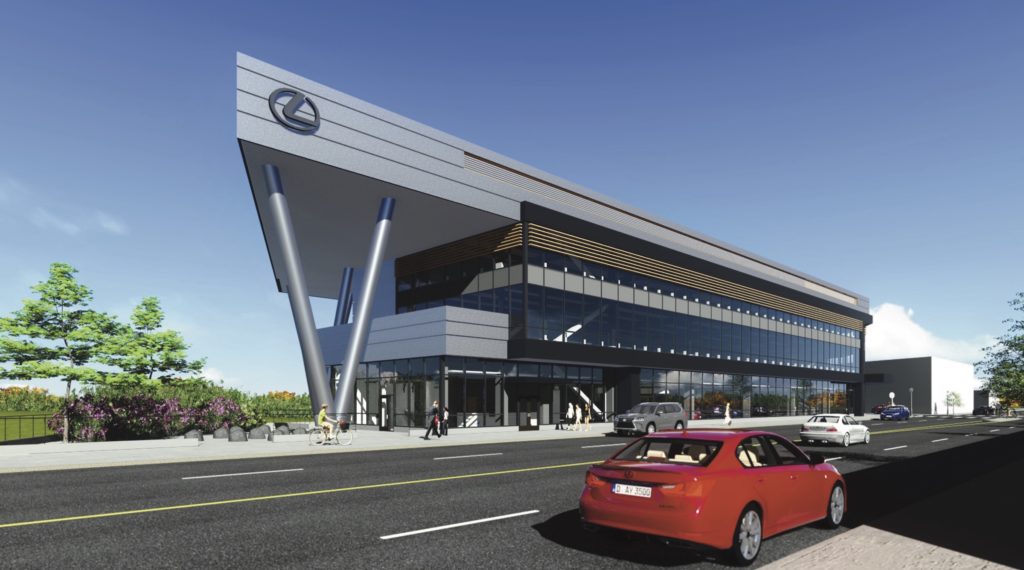 The ground floor of the building facing NE Sandy will include a vehicle sales area, offices and a separate cafe. A below grade level will be used for automotive service uses. The second and third levels are dedicated to inventory display, with employee parking provided at the fourth level. The four above grade level are connected by a prominent spiral ramp, which will be visible from I-84.
Building materials proposed include metal panel, curtain wall glazing, metal louver system in natural wood color, stucco, and painted aluminum glazing system.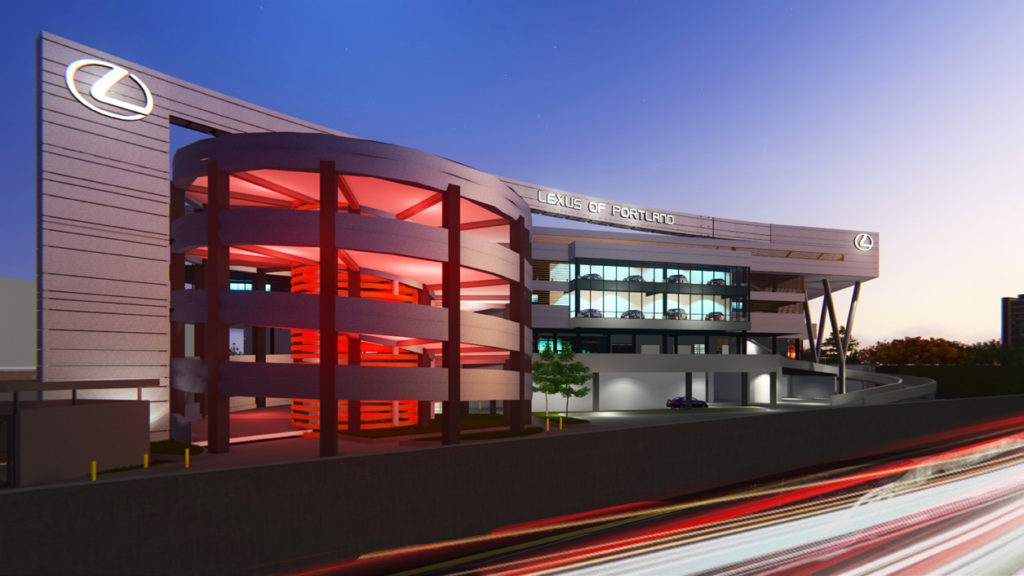 The new Lexus Dealership was approved by the Design Commission on February 21st, 2019, following Design Advice Request meeting in September and December 2017. In the Final Findings And Decision By The Design Commission it was noted how the project's use and design help meet the "Plan Area Character" and "Blending into the Neighborhood" guidelines:
Sandy Boulevard was historically shaped by its industry, particularly automotive and manufacturing and is developed with a mix of uses ranging from large warehouses, surface parking lots, and smaller commercial and retail stores. The proposed development responds to these area characteristics by:

• The auto- dealership use is consistent with the historical presence of this industry along this corridor.

• The linear design of the building is modern and compatible with the overall horizontal building expression along Sandy Boulevard. It is also reflective of the streamlined, sleek quality associated with cars. It contributes to the eclectic mix of buildings along this boulevard.

• The 4-story massing of the building is consistent with the higher density development envisioned along Sandy Boulevard, and is consistent with many historical buildings in the vicinity as well as new developments in the neighborhood.

• The tall and highly transparent ground floor for the Sandy frontage helps activate and contribute to a pedestrian oriented street environment.
Building permits for the project are currently under review and will need to be approved before construction can start.
Drawings
Plan | Site / Service Level

Plan | Site / Street Level

Plan | Second Level

Plan | Third Level

Plan | Fourth (Roof) Level

Elevation | South (NE Sandy)

Elevation | East (NE 31st)

Elevation | North

Elevation | West

Section

Sections