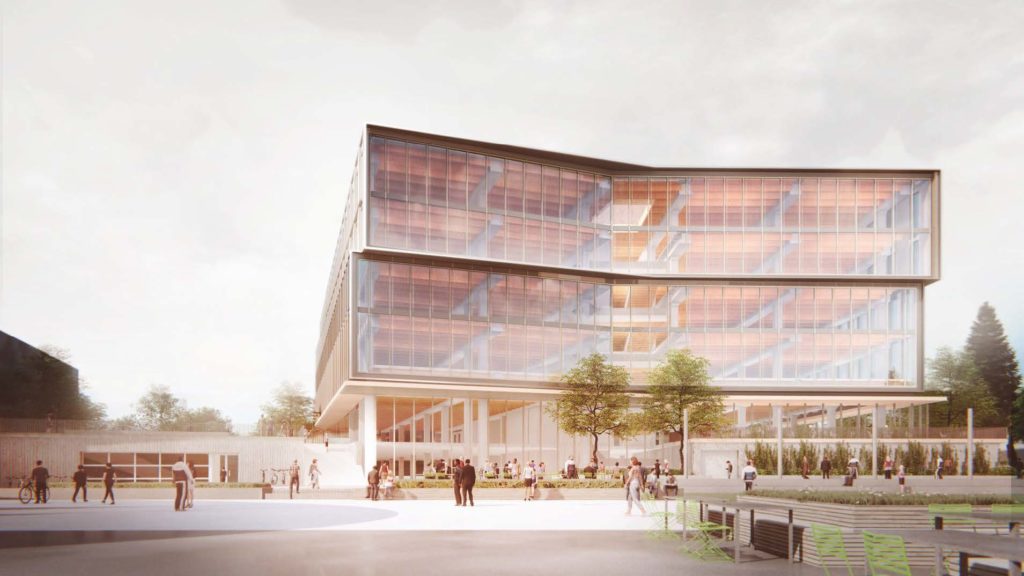 Adidas will construct a cycle track on N Greeley Ave, reports Bike Portland. Construction is expected to cost $1.26 million. Adidas will receive a a $1 million credit towards the System Development Charges owed against the permits for the Adidas Campus Expansion.
The Oregonian wrote about Gordon Sondland, the Portland hotelier and Ambassador to the European Union, who is now linked the Ukraine scandal. Sondland's company Provenance Hotels is the owner of a number of Portland hotels, including The Woodlark.
Portland Architecture spoke to Hallock-McMillan Building owner John Russell, and architect Brian Emerick, about the process of restoring Portland's oldest commercial building
The Oregonian looked at whether Portland State University could co-locate its football team at the rebuilt Lincoln High School. Adding an 8,000 seat stadium to the relocated field would be possible—if the university's athletic department can find the $65 million required.
The 47-year old landmark Wells Fargo Center and Exchange Building are in the middle of a extensive renovation. The Daily Journal of Commerce published photos of the progress on site.
The Portland Mercury looked at the whether the Portland Diamond Project can succeed where others have failed and bring Major League Baseball to Portland.
The Business Tribune wrote about how two nearby projects, the Redfox Commons and the renovation of the Fairmount Apartments, have made a historic Northwest Portland intersection come alive again.