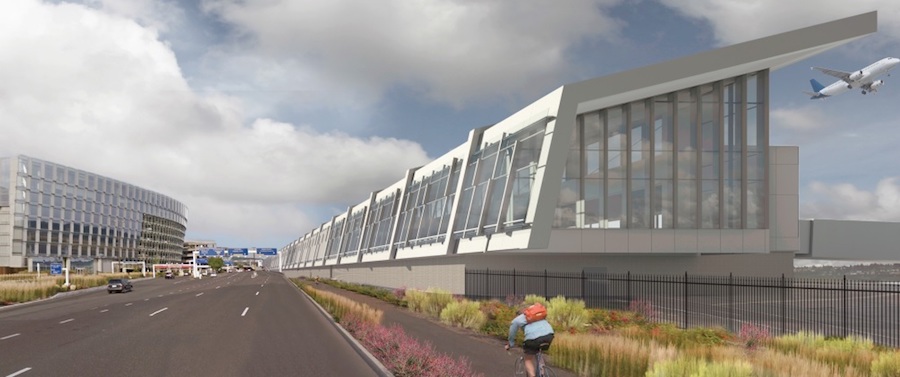 The Business Tribune wrote about how the PDX Concourse E Extension is making Southwest Airlines at home.
The Daily Journal of Commerce broke the news that vendors at the 10th & Alder food cart pod have until June 30th to vacate the site. The carts and surface parking will be replaced by the Block 216 hotel, office and condominium tower.
After nearly 20 years in business, Myhre Group Architects will soon shut down, reports the Daily Journal of Commerce.
A groundbreaking ceremony was held for the N Williams Center, which will include 60 units of affordable housing.
Eater Portland reports that Los Angeles "restaurant vet" Doug Miriello is opening a food hall at the Wells Fargo Center.
The Portland Diamond Project has received a 6-month extension to further study the Port of Portland Terminal 2 site, reports the Oregonian.
The Parking Minute argued against reducing parking minimums only where directly adjacent to transit, citing the example of the Dairy Apartments planned at 801 NE 21st Ave.