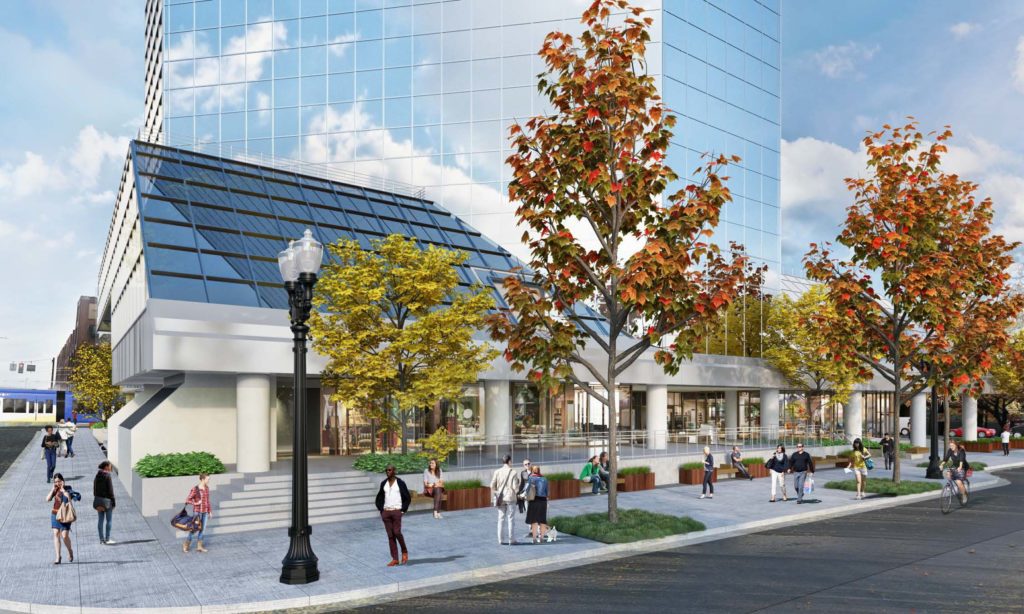 The Daily Journal of Commerce wrote about how owners of large office buidings are "revving up renovations" as more new office space comes on the market.* Older buildings including the Wells Fargo Center and One Pacific Square have major renovations planned. The recently completed but as yet unleased 9North Building is being renamed Tanner Point, and will undergo a retail makeover and other interior renovations.
Newly opened Assembly Brewing at 6112 SE Foster Rd is bringing pub beers and Detroit-style pizza to Foster-Powell, reports the Oregonian.
The Business Tribune wrote about the Redfox Commons, a former farm equipment manufacturing facility in Northwest Portland that has received a new life.
Portland halted unpermitted tunneling work by OHSU at their riverfront Schnitzer campus, according to the Oregonian.
*This article will be unlocked for the rest of this week. After this week it will only be viewable by DJC subscribers.