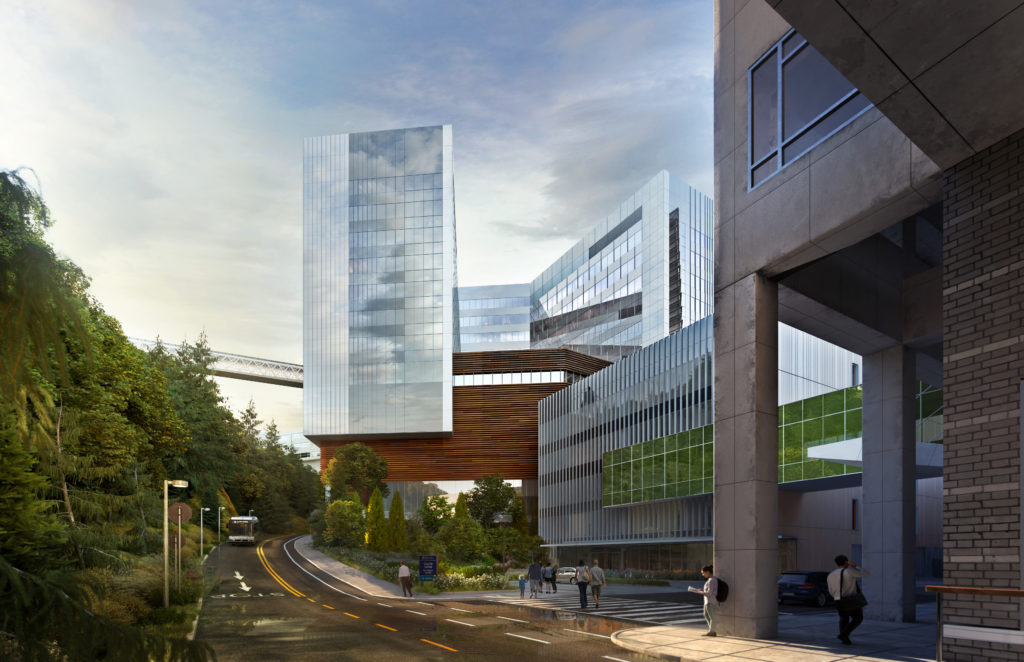 Every week, the Bureau of Development Services publishes lists of Early Assistance applications, Land Use Reviews and Building Permits processed in the previous week. We publish the highlights. This post covers March 30th, 2020 to April 5th, 2020.
Large Division at 11518 SE Division St has been submitted for a Type II Adjustment Review by Ankrom Moisan Architects:
Mixed use building with 138 units of affordable housing, serving households at 30% and 60% Area Median Income ("AMI"). The project will consist of studios, one-, two-, and three-bedroom units ranging in size from 416 sf to 1,028 sf. Adjustment requested to vehicular access through a setback (33.130.215.B.1.b)
A building permit was issued to TVA Architects for the NW 13th and Johnson Apartments at 1315 NW Johnson St:
7 story, 38,198 sq. ft. Multi-family mixed use, first floor retail shell, 2-7 floors 58 unit apartments and associated site work. With permit # 18-244052-MT
A building permit was issued to ZGF Architects for the PAE Living Building at 151 SW 1st Ave:
Review w/ 19-158248-MT New construction of 53,646 GSF, 5-story office building in historic district. Project is utilizing elements such as cross laminated timber (CLT), composting toilets, and water filtration/reuse to achieve the Living Building Challenge (LBC) certification. Will house PAE's Portland office and other tenants. Includes retail spaces at the ground floor.
An Excavation and Shoring permit was issued to NBBJ for the OHSU Hospital Expansion at 3181 SW Sam Jackson Park Rd:
EXC -01 – Site excavation and shoring in preparation for the new hospital expansion.