Design Advice has been offered for the Portland Housing Bureau's affordable housing development at 3000 SE Powell Blvd. The five story building will include 180 units, with a mix of studios, 1-, 2-, and 3-bedroom apartments. 22 vehicular parking spaces are proposed.
The project is being designed by Holst Architecture, with landscape design by Ground Workshop. Home Forward is acting as the owner's representative.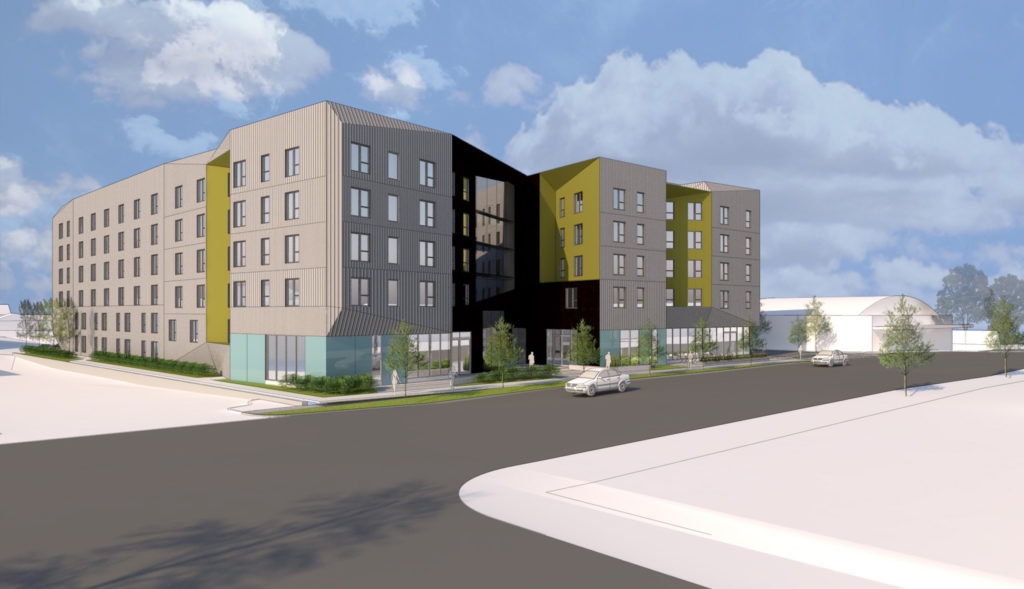 The 1.1 acre site at 3000 SE Powell Blvd, seen above in 2017, was previously home to the Safari Show Club. The site was purchased by the Portland Housing Bureau in 2017 for $3.72 million. The existing 1932 building was demolished in 2018.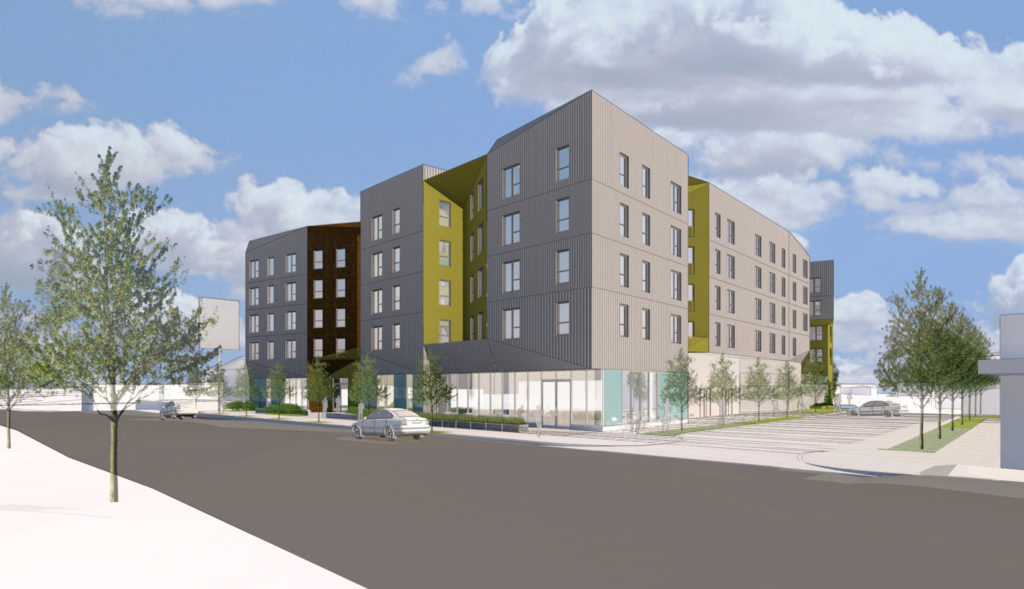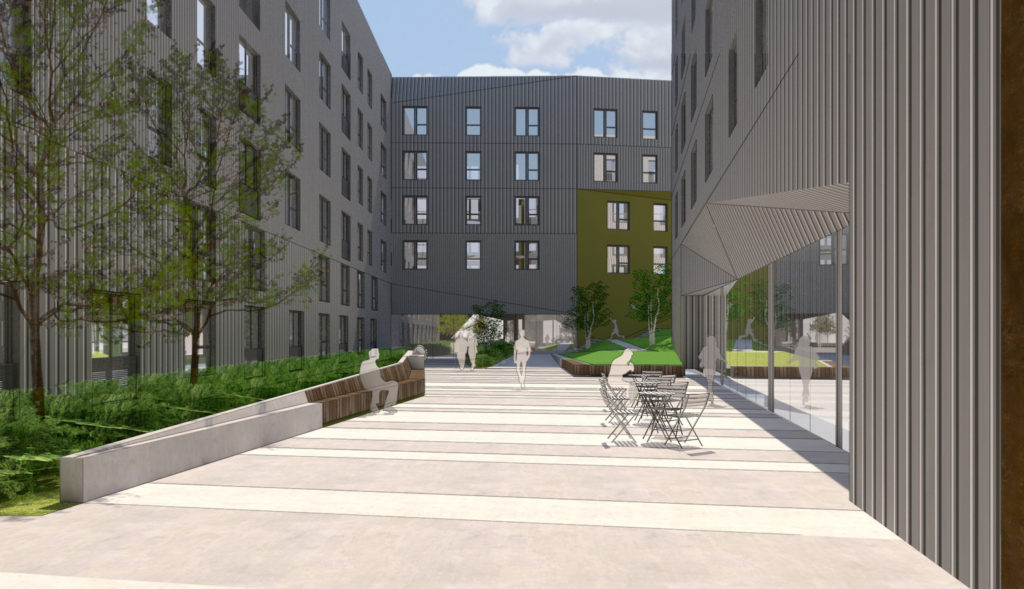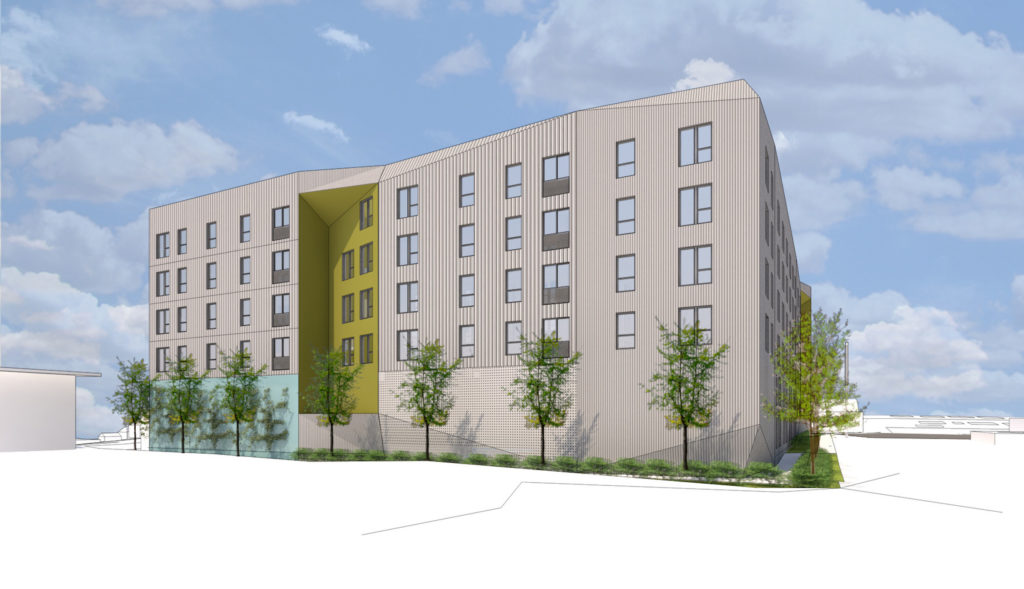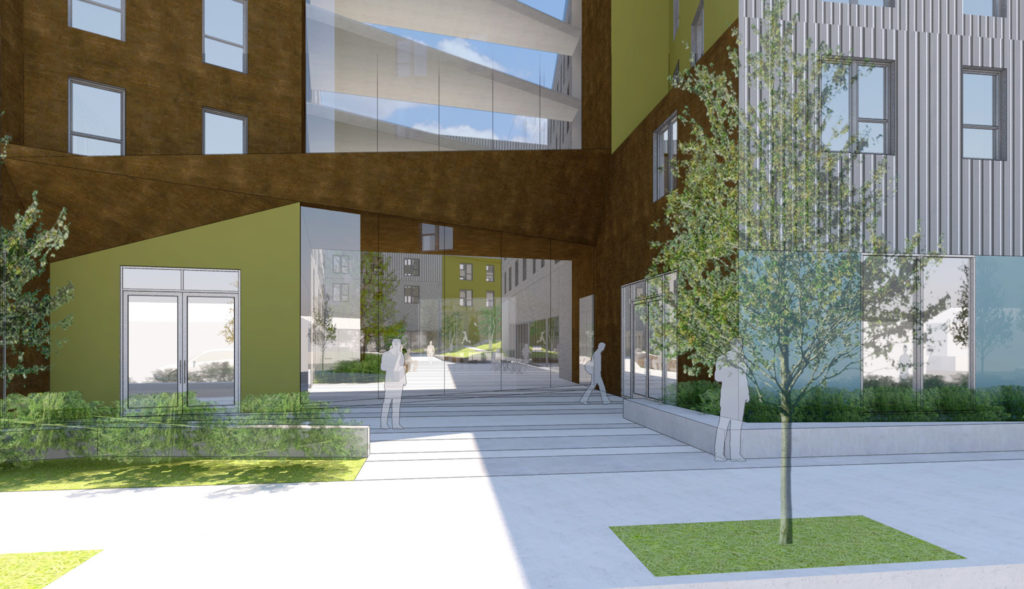 The building is arranged around a landscaped interior courtyard, accessed from a street level pass through from Powell Blvd. The courtyard is partially open to the west, where a series of stairs and switchback ramps lead up to an "overlook terrace" which will have views towards the West Hills.
As part of the development SE 30th will be extended and improved as a city street, along a portion of the western property line. After SE 30th dead ends a bicycle and pedestrian path is intended to provide a connection to SE Francis St, via SE 31st Ave. The timing of this connection will be dependent on future development on the site to the south, which is in separate ownership.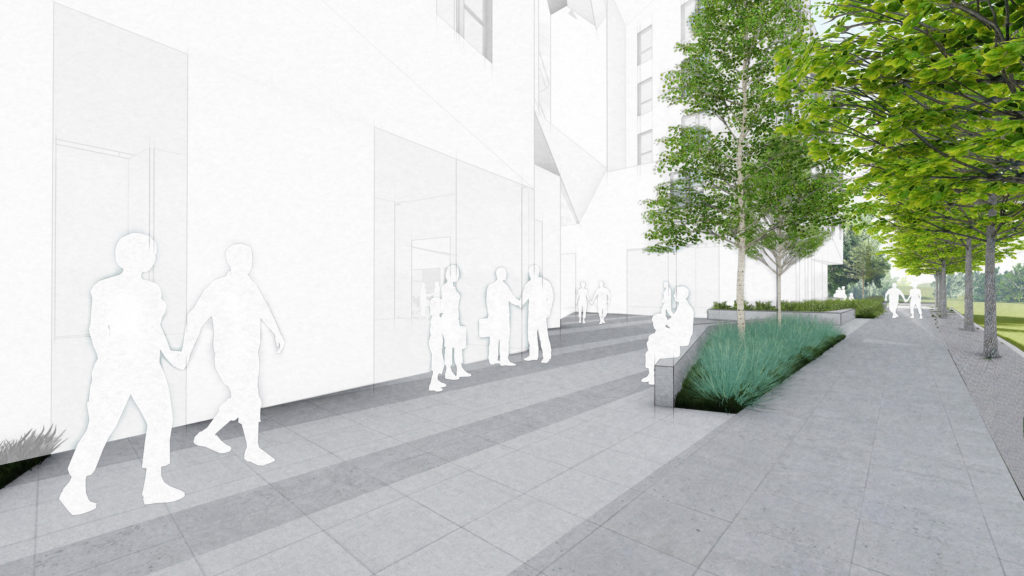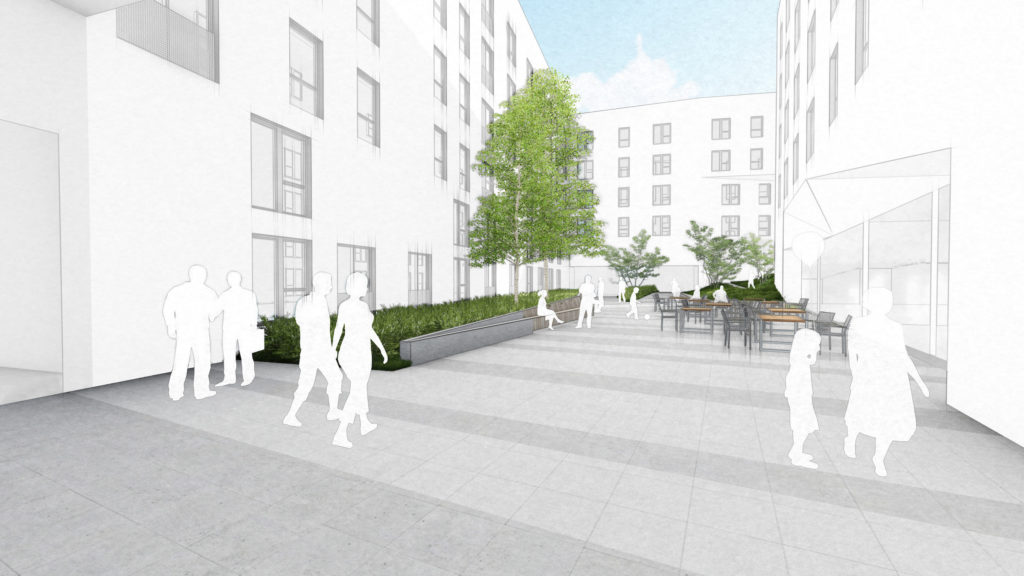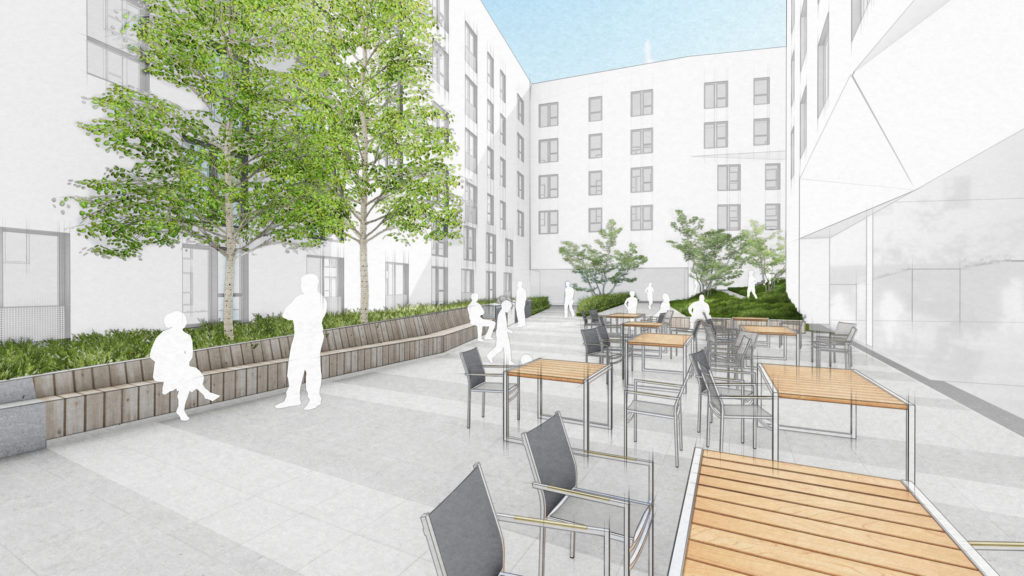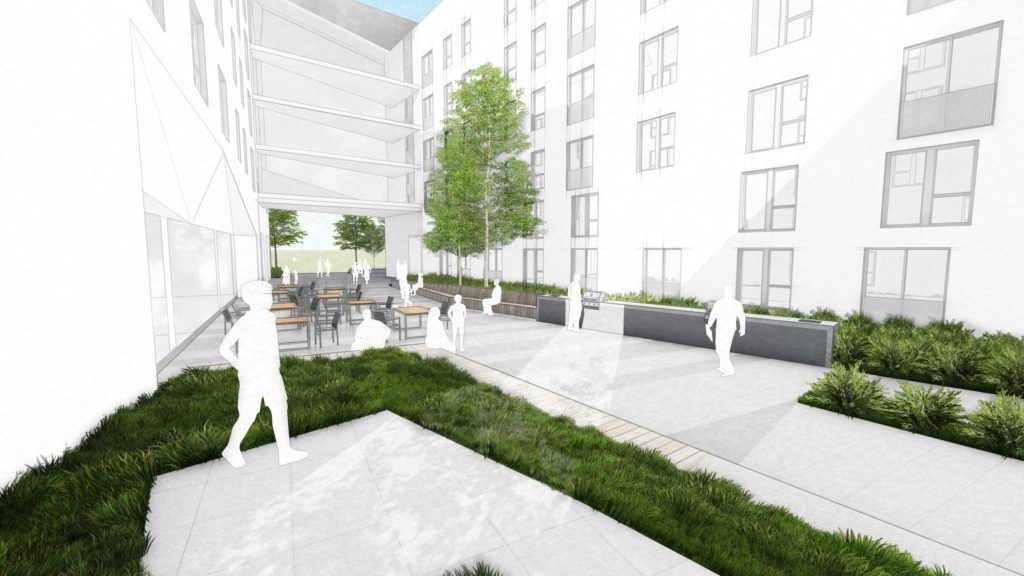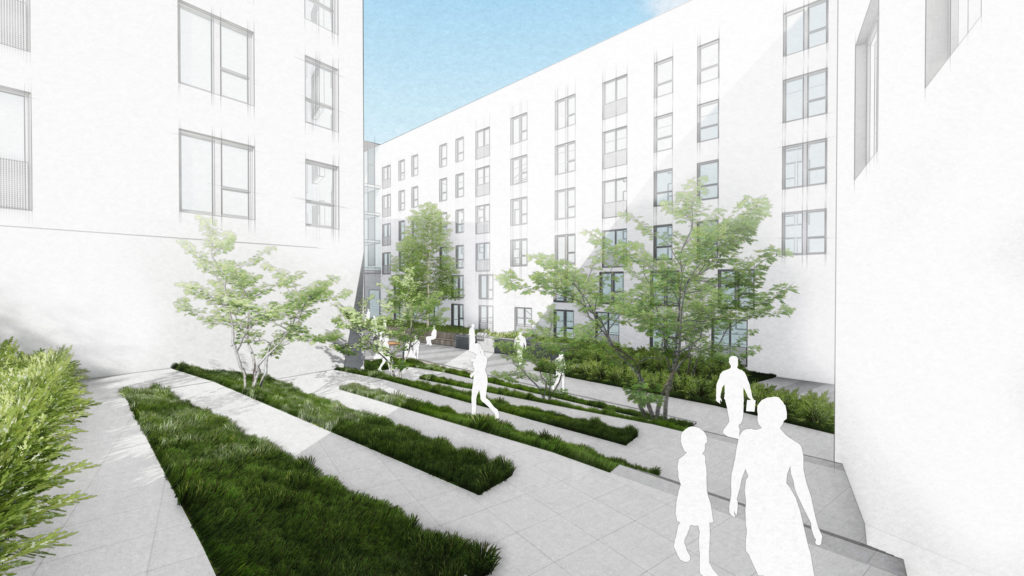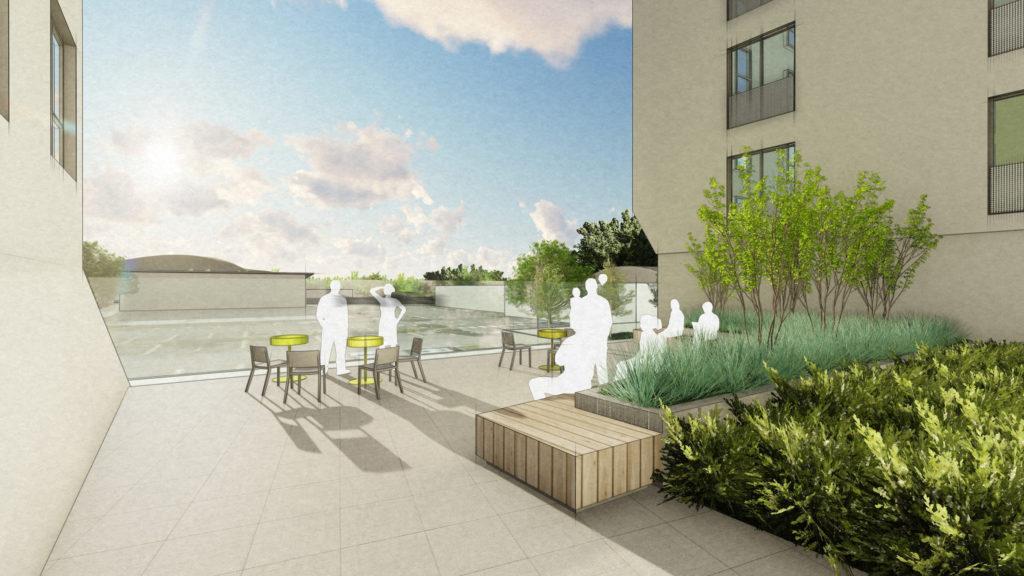 3000 SE Powell has now been in front of the Design Commission for two advisory meetings, held on May 16th and July 11th, 2019. A Summary Memo described Commission feedback from the second Design Advice Request meeting:
The Commission complemented the team on their responsiveness to the discussion at the first DAR, held on May 16, 2019, and once again noted appreciation for the opportunity to discuss the proposal again at this early design stage.

The Commission considered the general massing and design approach strong moves, and encouraged the following considerations moving forward to address the approval criteria:

1. The large massing break on SE Powell provides space for a large, activated and landscaped public plaza that serves as an eddy of calm for pedestrians alongside the busy boulevard, and this space is strengthened by the visual connections to the private courtyard beyond. Together, these work as important context creating moves, creating a stopping place with views towards the active uses within.

2. The courtyard functions as a strong organizing element and a useful amenity for residents of high-density housing, providing them with necessary outdoor space. It will be important to maintain a high level of visual connection into the courtyard from SE Powell.

3. Each frontage should respond to the different conditions presented, and both current and future contexts.

4. Simplify and strengthen the composition by reducing the number of compositional moves and strengthen the ones that remain.
In order to gain approval the project will need to go through a Type III Design Review, with public hearings in front of the Design Commission.
Drawings
Plan | Site

Plan | Ground

Plan | Second

Plan | Third to Fifth

Section

Section