The Design Commission has approved the PAE Living building, a mixed use office and retail building designed to meet the Living Building Challenge. The building is being designed by ZGF Architects, with developer Gerding Edlen acting as the owner's representative. PAE Engineers will be one of the occupants. The 5-story building will include approximately 4,500 sq ft of ground level retail and office space, with four floors of office above it. No vehicular parking is proposed.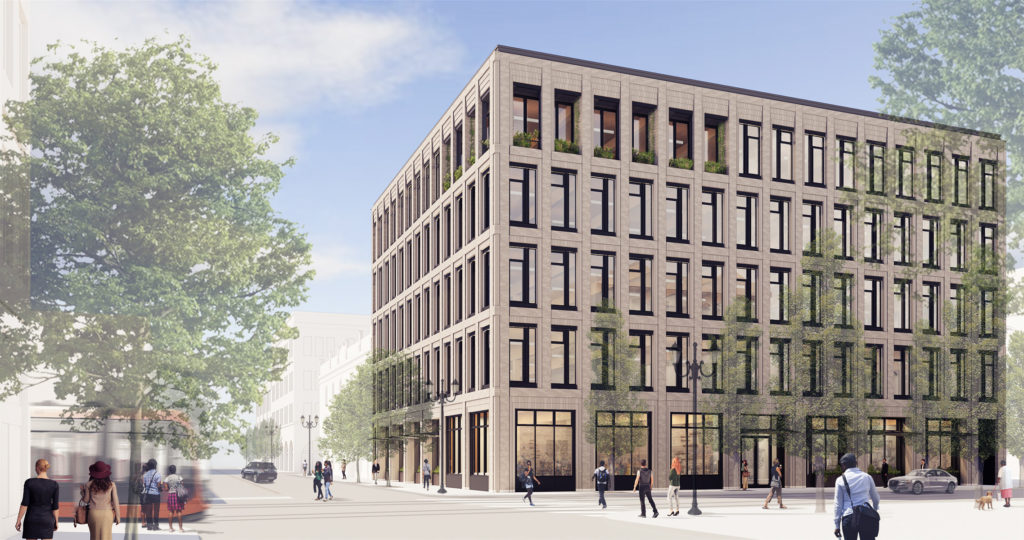 The PAE Living building wukk be located at SW 1st and Pine, on a site slightly larger than a quarter block. The site, is one of the "Ankeny Blocks" that the Goodman family's Downtown Development Groupannounced was available for redevelopment in 2016. The site is located directly east of the Pine Street Market and is currently used as surface parking. Another Ankeny Blocks project, 230 Ash, is now under construction one block to the west.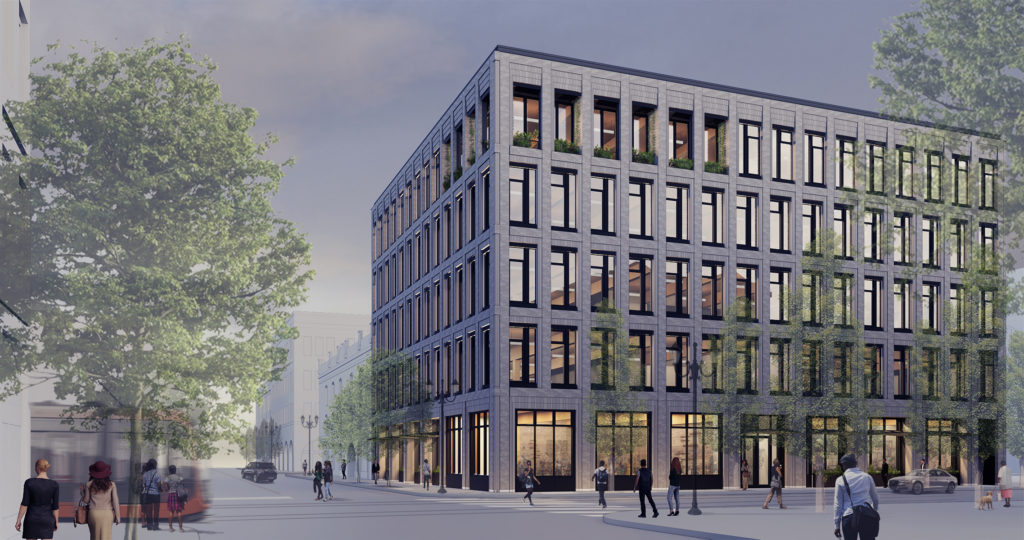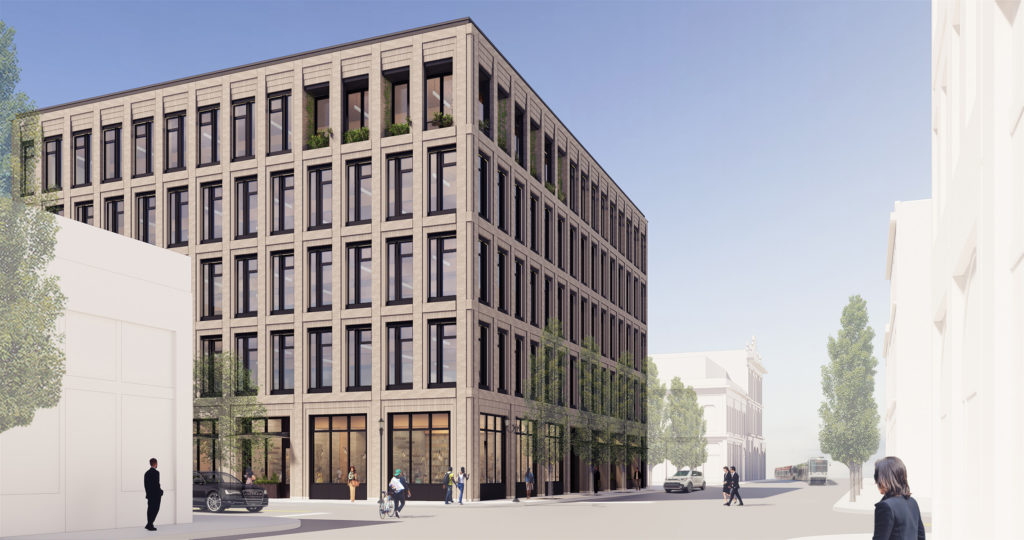 The primary exterior material for the building will be brick veneer, with inset fiberglass casement windows. Metal panel will be used at the window heads and sills. The building will be framed with cross-laminated timber.
Sustainable features of the building, required in order to meet the Living Building Challenge, will include rainwater capture, rooftop solar panels, the use of locally sourced materials, and natural ventilation.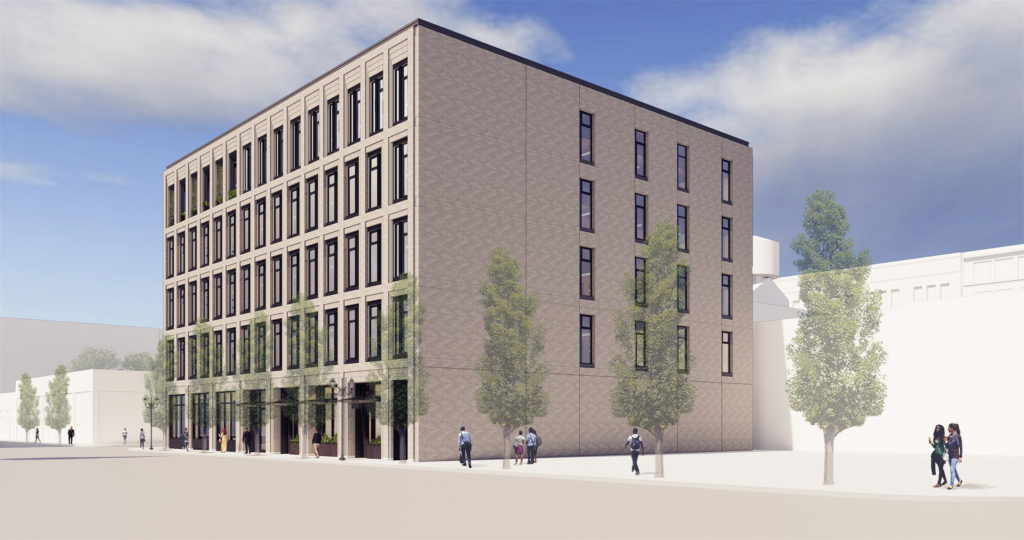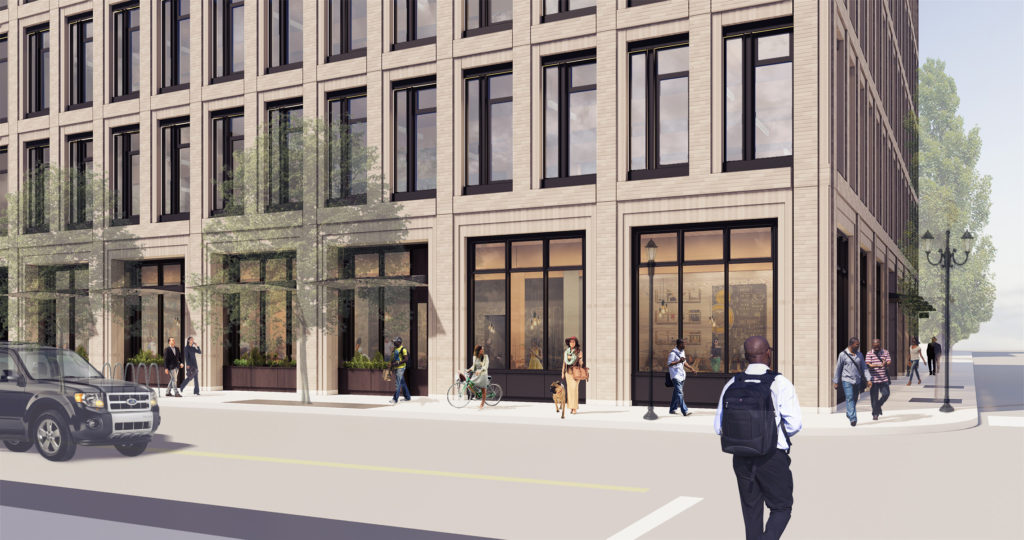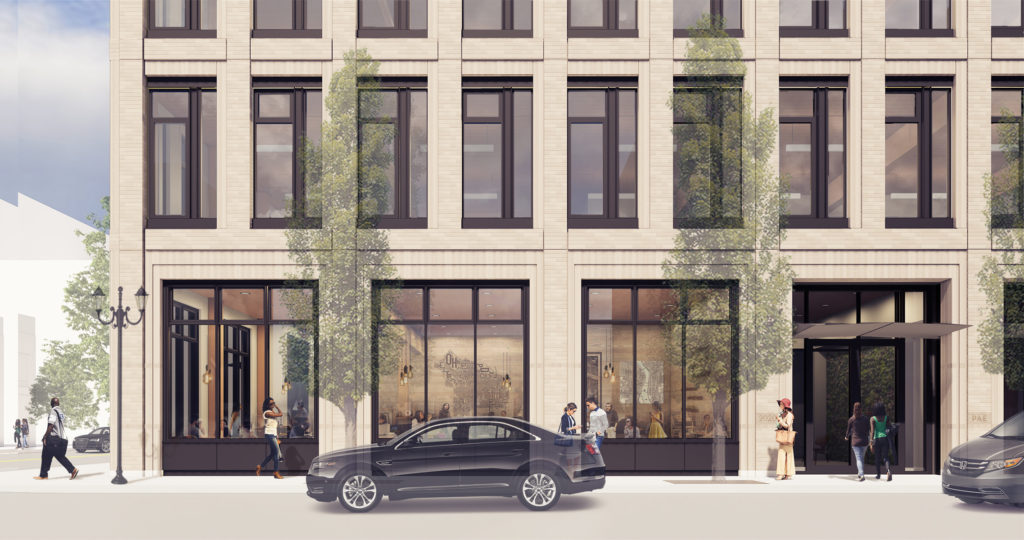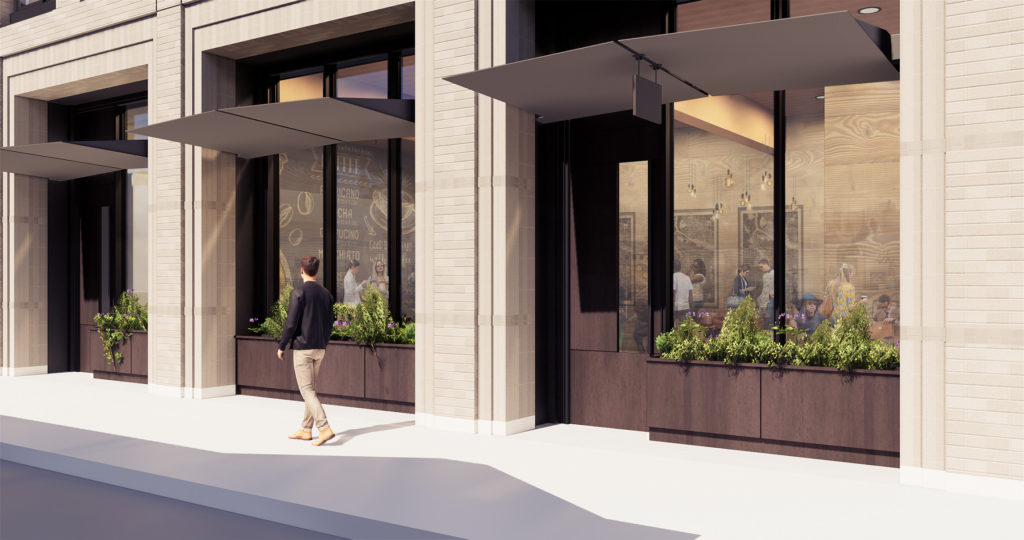 The PAE Living Building went in front of the Historic Landmarks Commission twice: for a Design Advice Request meeting in January 2019; and for a Type III Historic Resource Review hearing, held on June 24th 2019. The project was approved by a unanimous vote. In the Final Findings And Decision By The Landmarks Commission the building was praised for providing "much needed repair" to the fabric of the historic district:
The proposed building will provide much needed repair in the Skidmore/Old Town's urban fabric by replacing an existing surface parking lot with a subtle and elegant high-quality masonry building. Additionally, by providing a carefully-scaled infill building with great attention to proportion, detail and texture, and an active ground level, the new proposal will further enrich the historic district and the adjacent pedestrian environment. The Commission also commends the applicant on aspiring to the Living Building Challenge, which will add further value to the historic neighborhood.
Building permits for the PAE Living Building are currently under review.
Drawings
Plan | Site

Plan | Level 1

Plan | Level 2

Plan | Level 3

Plan | Level 4

Plan | Level 5

Plan | Roof

Elevation | South (SW Pine)

Elevation | East (SW 1st)

Elevation | North

Elevation | West

Section

Section