The Historic Landmarks Commission has approved a mixed use development at SW 3rd & Ash. The building by GBD Architects for Downtown Development Group will include 133 residential units, 20% of which will be reserved for people earning no more than 80% of Area Median Income. At the ground level 8,640 sf of retail space is proposed. Parking for 63 vehicles will be located in one level of underground parking. Long term parking for 250 bicycles will be provided.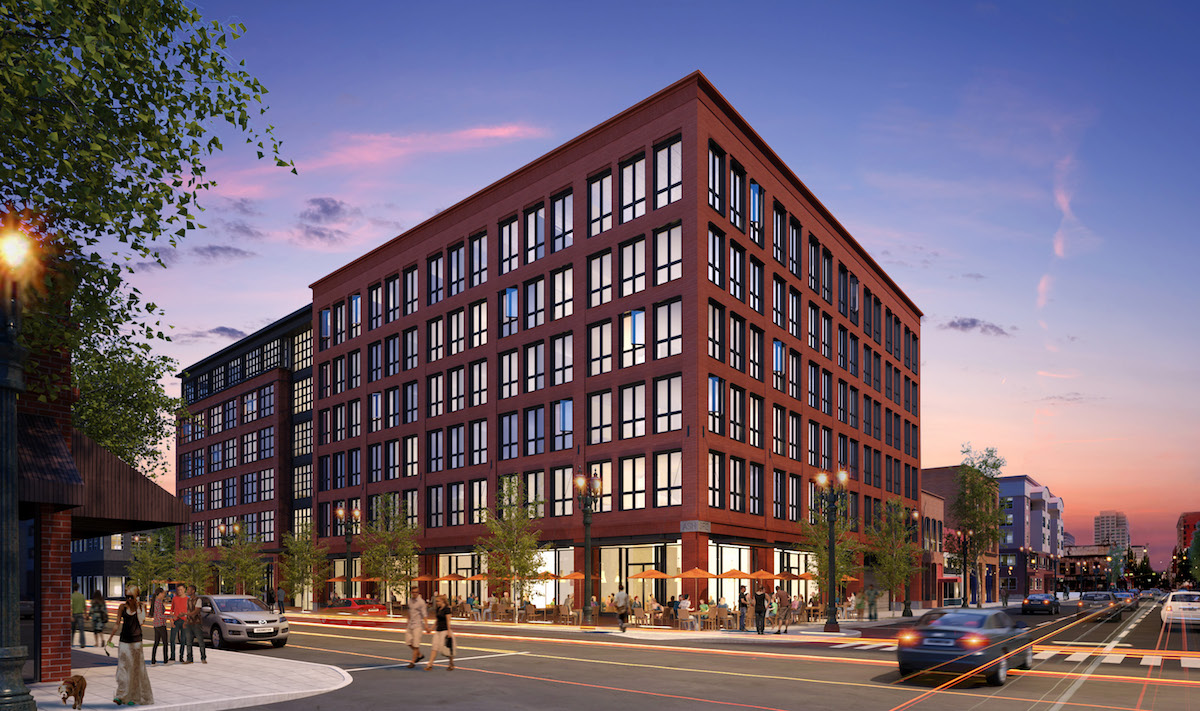 The site at 108 SW 3rd Ave sits on a half block bounded by SW 2nd Ave, 3rd Ave and Ash Street, in the Skidmore/Old Town historic district. The project is the first new building to be reviewed under an updated set of guidelines for the historic district, which were adopted by City Council in 2016.
The site is currently being used for surface parking and a couple of food carts. The site is one of the Goodman family-owned 'Ankeny Blocks' announced as available for redevelopment earlier in 2016, and the first of the sites to move forward with a firm proposal.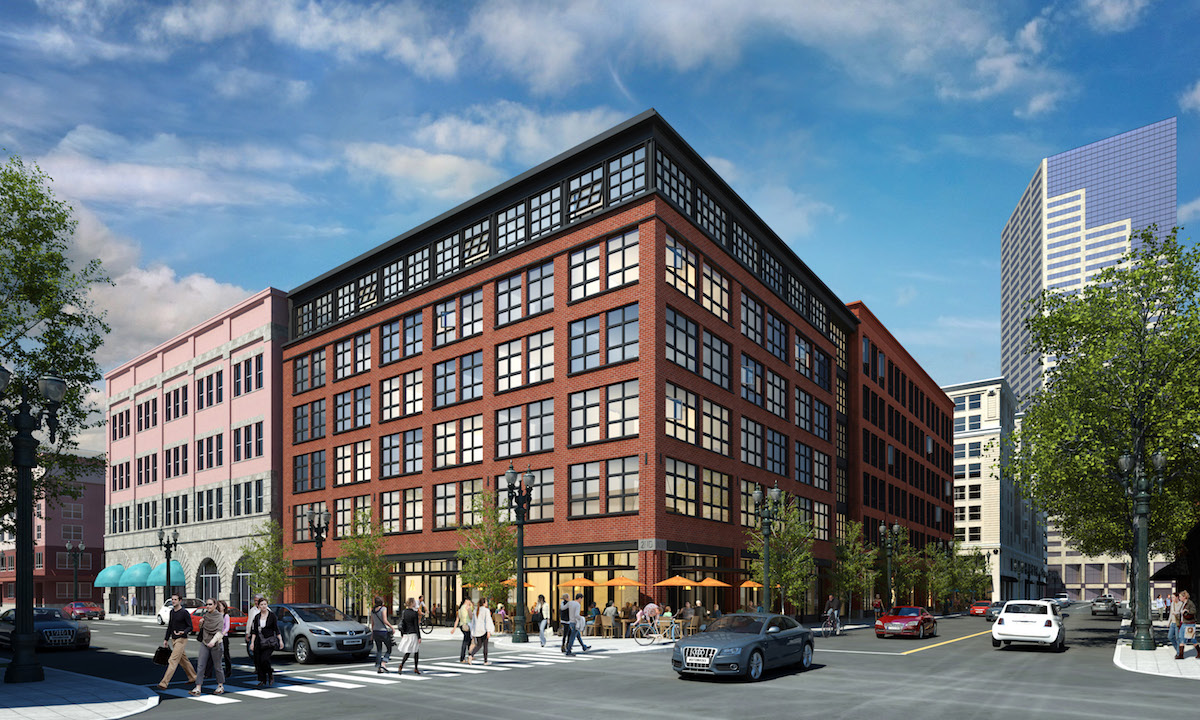 The building is massed as two volumes: a 6 six story volume west side of the block, and five story plus glass penthouse volume on the east side of the block. The six story volume will be clad in a smooth cut red brick, while the five story volume will use a rougher cut red brick. Other materials proposed include fiberglass windows, aluminum storefronts and precast concrete sills.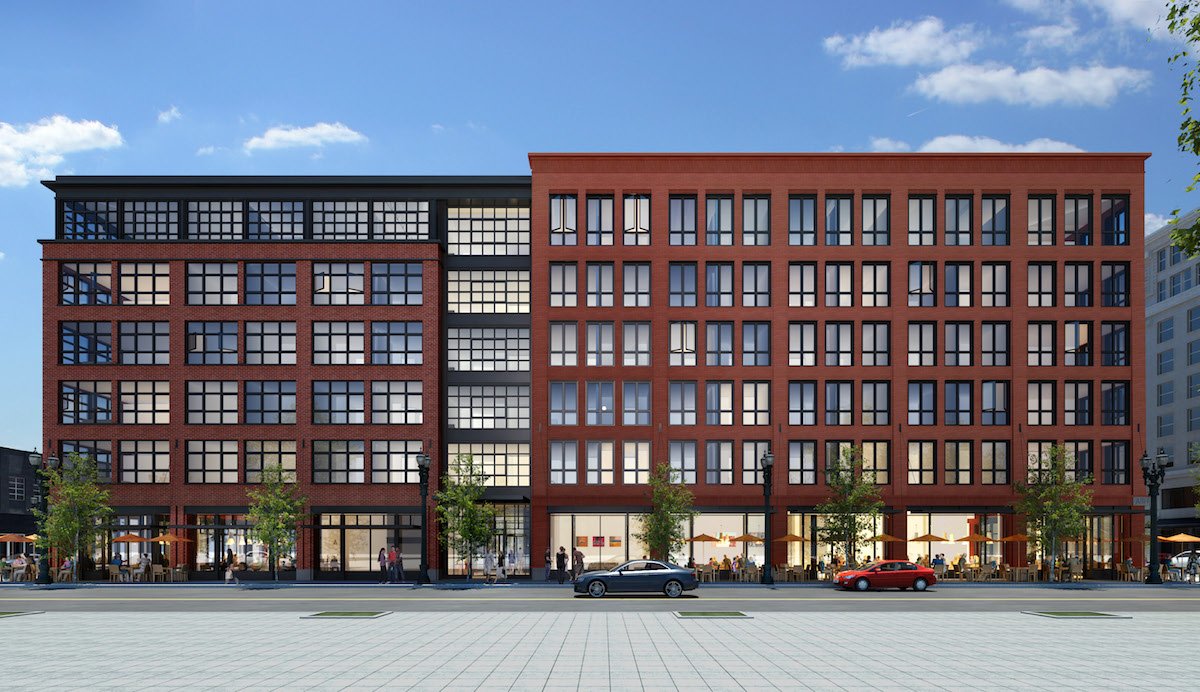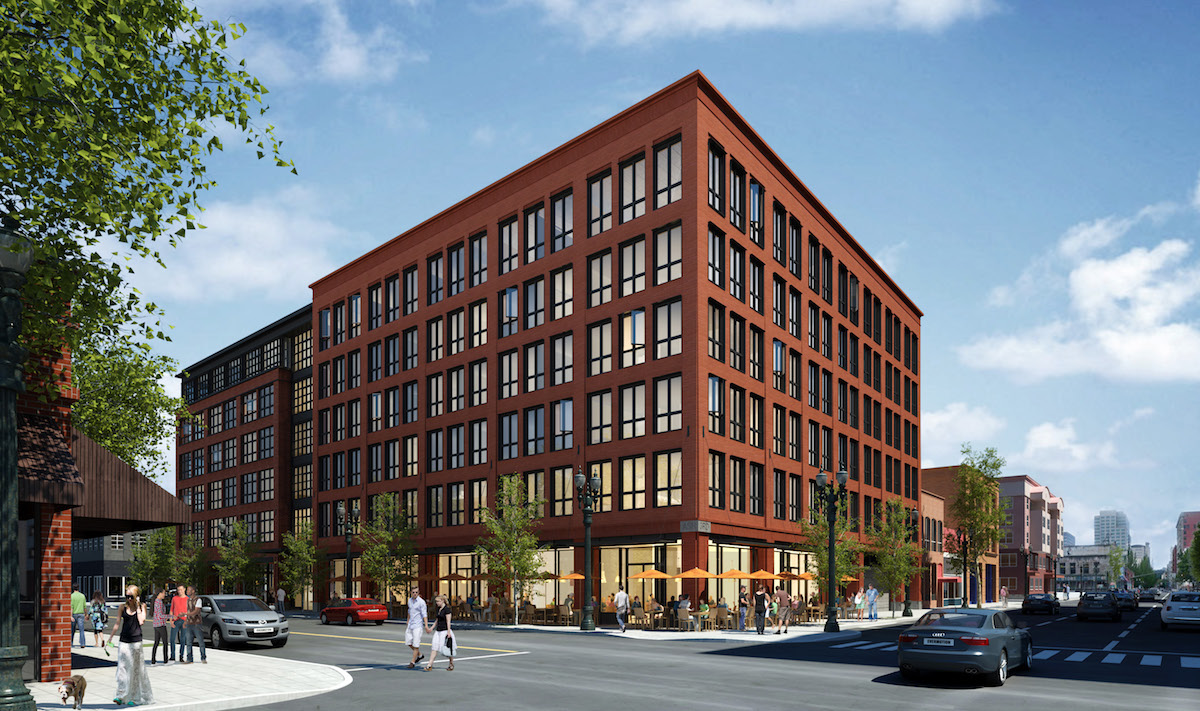 SW 3rd & Ash was approved on June 12th 2017, following a design advice hearing in October 2016 and an initial historic resource review hearing on April 10th 2017. In the conclusion to the Final Findings And Decision By The Landmarks Commission the project was found to complement the historic district:
The proposal will fill in a hole in Skidmore / Old Town's urban fabric with a high quality masonry building. The proposed design will include fine-grained details, while also being simple enough to remain complementary to the adjacent landmark Hazeltine building as well as historic buildings in the district in general.
Buildings permits will need to be obtained before work can begin on site.
Drawings