BY KURT SEVITS
The Historic Landmarks Commission has given Design Advice to GBD Architects for a mixed-used development at SW 3rd and Ash St in downtown Portland. The project is one of the Goodman family-owned 'Ankeny Blocks' proposed for redevelopment earlier this year. According to drawings submitted to the city, the building includes approximately 9,000 sq. feet of retail space on the ground floor, a mix of studio and 1-bedroom residential units on the upper floors, and a rooftop amenity space. Vehicular parking will be provided in a below grade parking garage. Bicycle rooms are proposed in the basement and at the ground floor.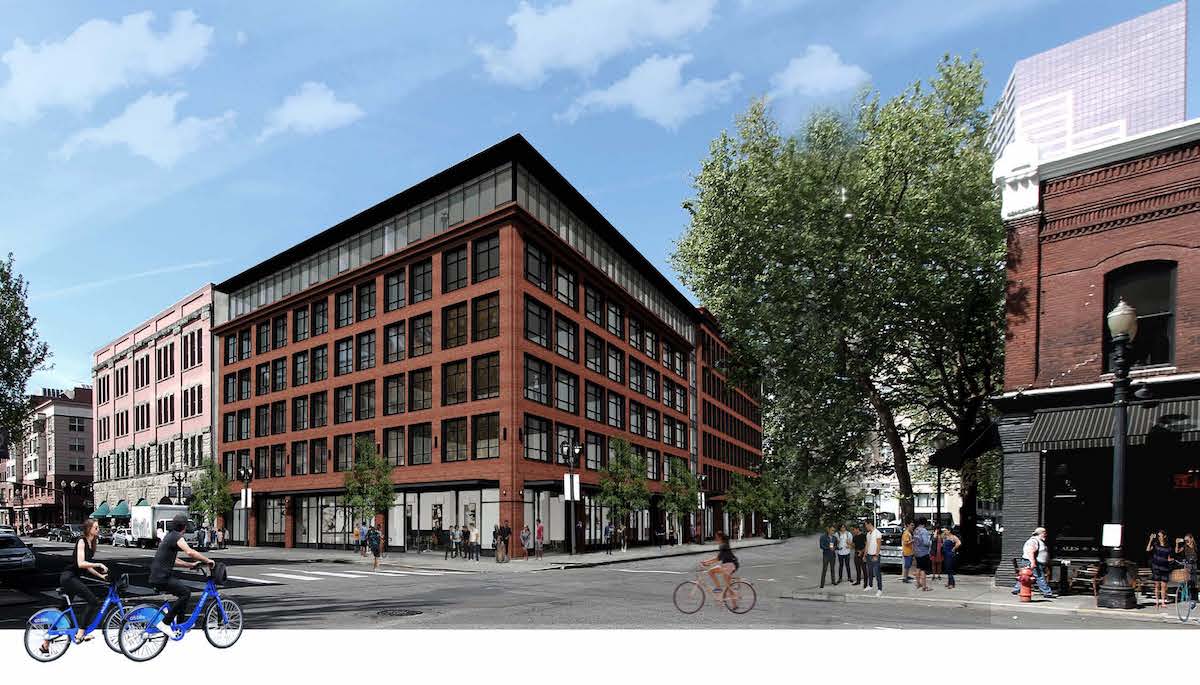 The project sits on the north half of the block bounded by SW 2nd Ave, 3rd Ave and Ash Street, in the Skidmore/Old Town historic district. The site is currently being used for surface parking.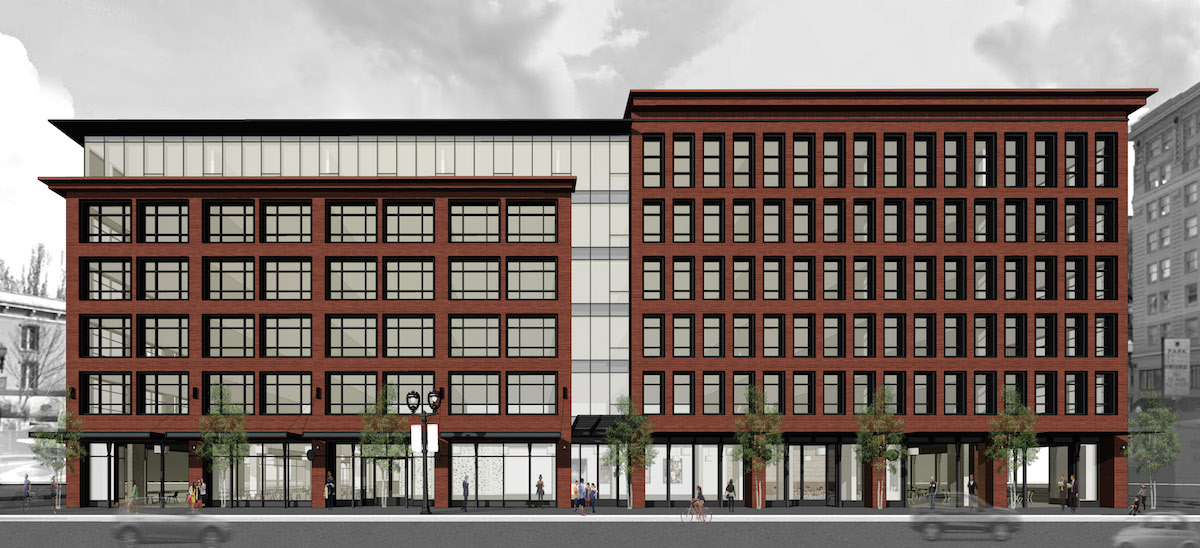 The design of the building's exterior differs quite a bit from the drawings submitted for the Pre-Application Conference in June. The design consists primarily of brick, with the structure split into different volumes that suggest the appearance of separate buildings. An L-shaped section of large windows splits up the portion of the building fronting SW Ash St. The Historic Landmarks Commission seemed divided on the usefulness of the glass section, with some suggesting that it doesn't agree with the rest of the building. One commissioner noted that it makes it appear as though it's a glass building with a brick veneer over a portion of the structure.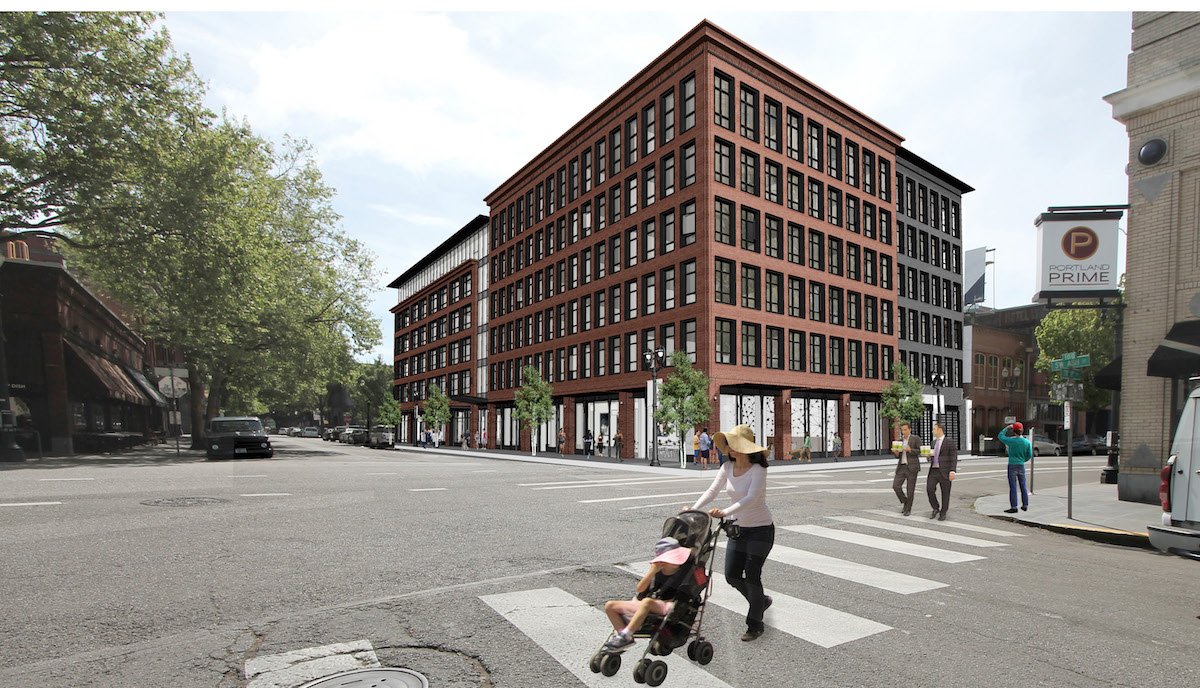 The Commission also expressed reservations about the developer's plan to use vinyl windows in the building, which commissioners felt was inappropriate for a historic district. Higher quality materials were suggested in order to better fit in with surrounding buildings. Commissioners also recommended taking steps to minimize the visibility of solar panels on the southwestern corner of the roof, which may be visible from the street.
Since it is within the Skidmore/Old Town historic district, the project will be required to go through a Type III Historic Resource Review, which includes a public hearing.
Drawings