The Design Commission has approved a mixed use building at NW 13th Ave & Johnson St, designed by TVA Architects. The 7 story building for developer Paul Properties is proposed to include 58 apartments units over approximately 3,000 sq ft of retail space. Long term parking for 89 bicycles is proposed. No vehicular parking is proposed.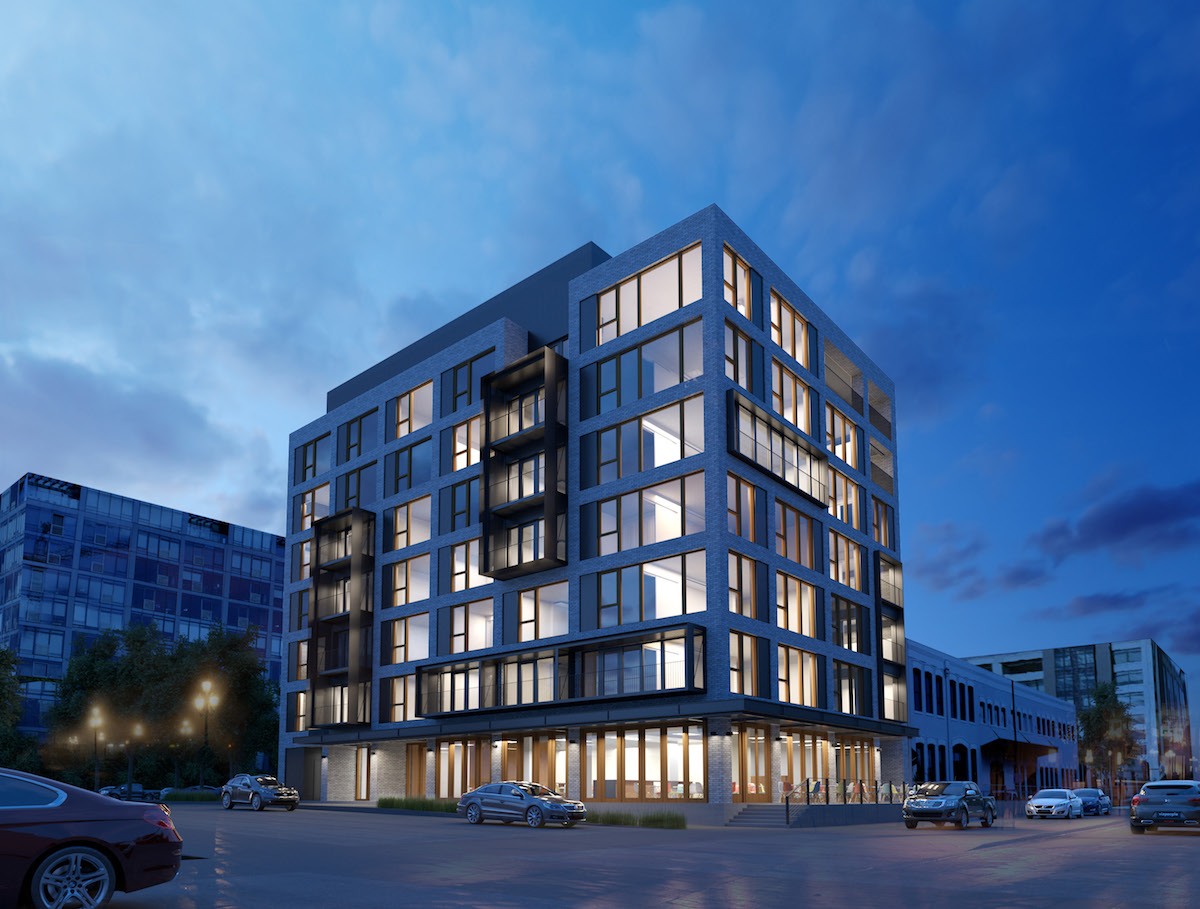 The site at 1319 NW Johnson is currently occupied by a single story warehouse, built in 1942 and currently used by Nossa Familia Coffee. The roughly 1/8 of block site is directly adjacent to the recently renovated Stagecraft Building, and across the street from the under construction Block 136 office, residential and retail development. The site is just outside the boundaries of the NW 13th Ave Historic District, which terminates at NW Johnson St.
The primary material for the building will be a dark grey brick. Other materials proposed include ribbed metal panel, smooth metal panel, perforated metal panel at the projecting balconies, sliding wood storefronts and aluminum clad wood windows.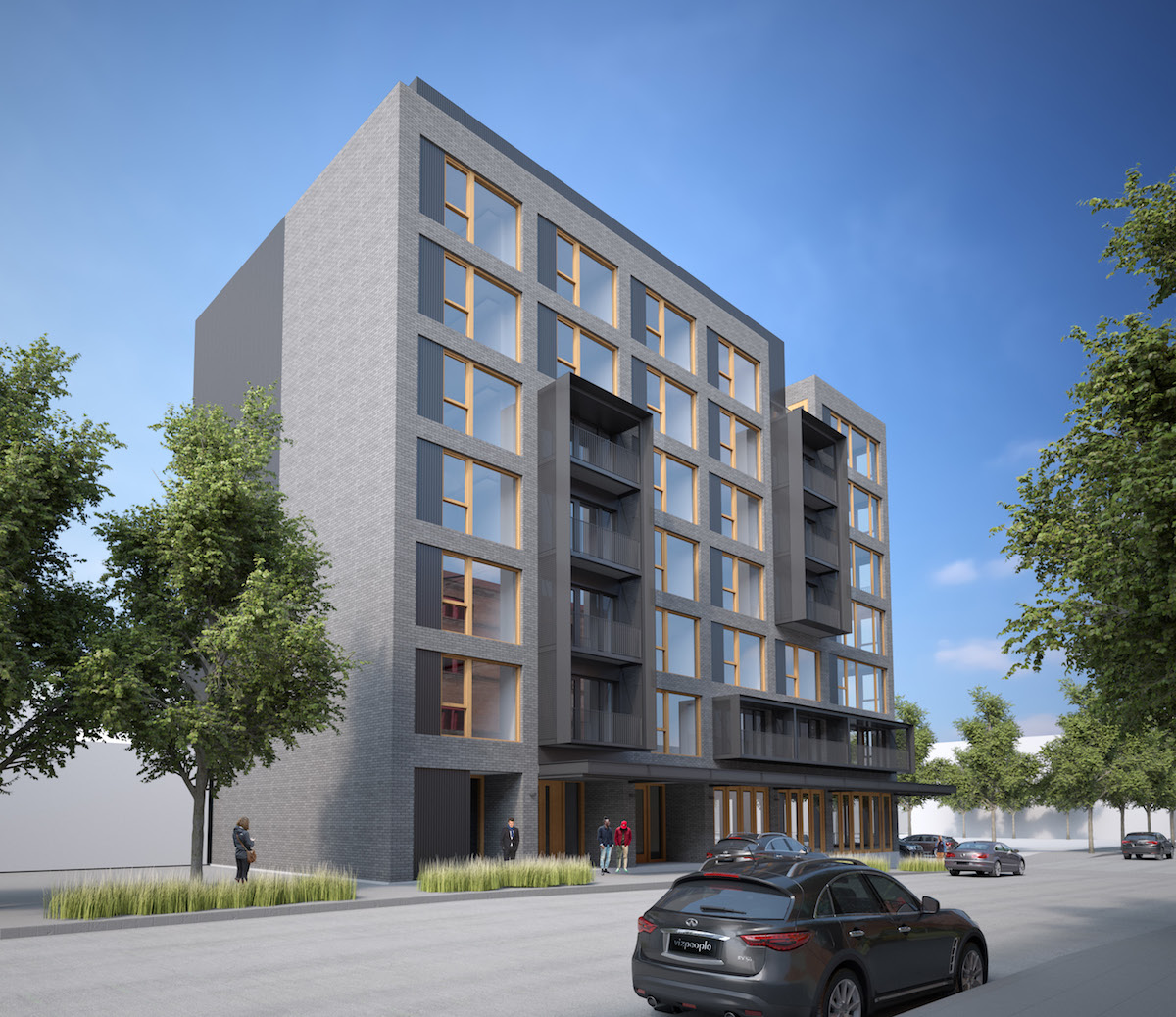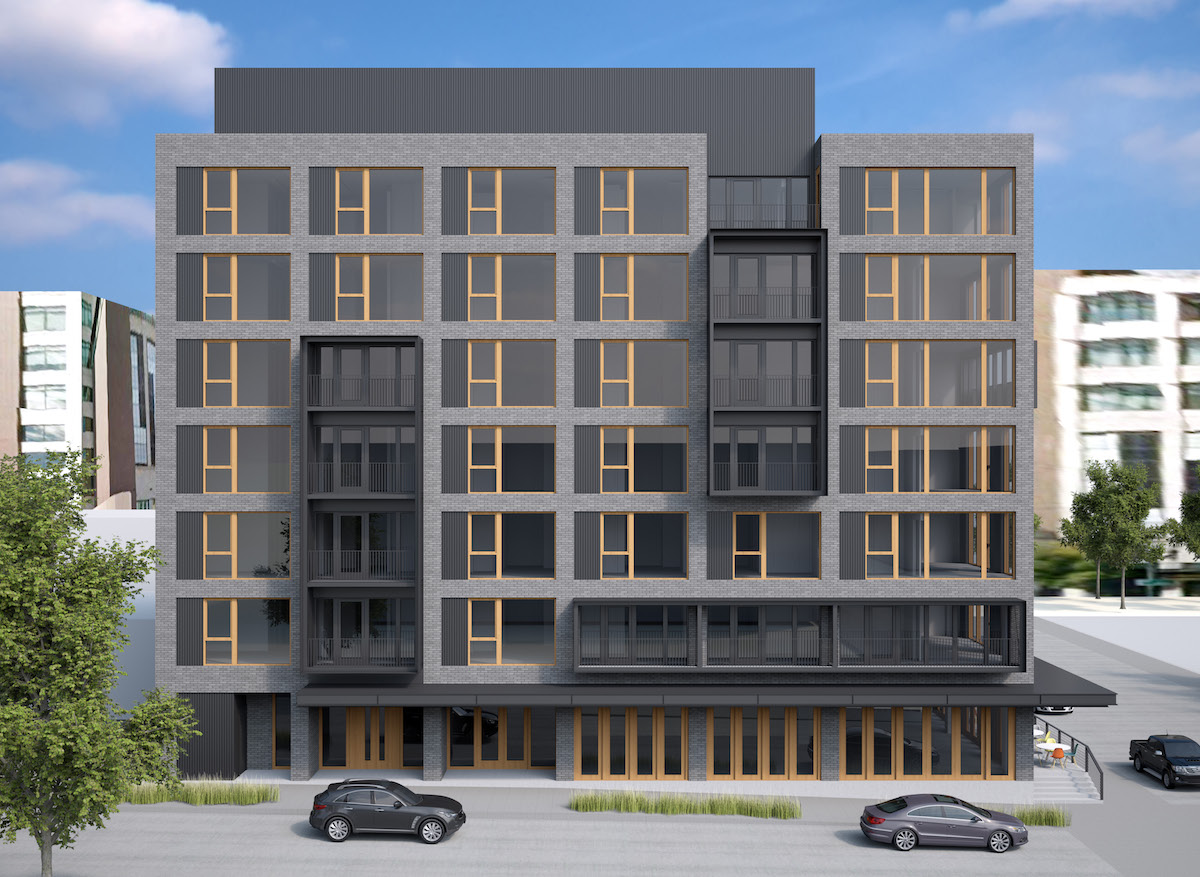 In keeping with the Portland Bureau of Transportation's River District Right of Way Standards, the building will have a raised dock along NW 13th Ave instead of a traditional sidewalk. The rebuilt dock will connect to the existing dock in front of the Stagecraft Building, occupied by Design Within Reach.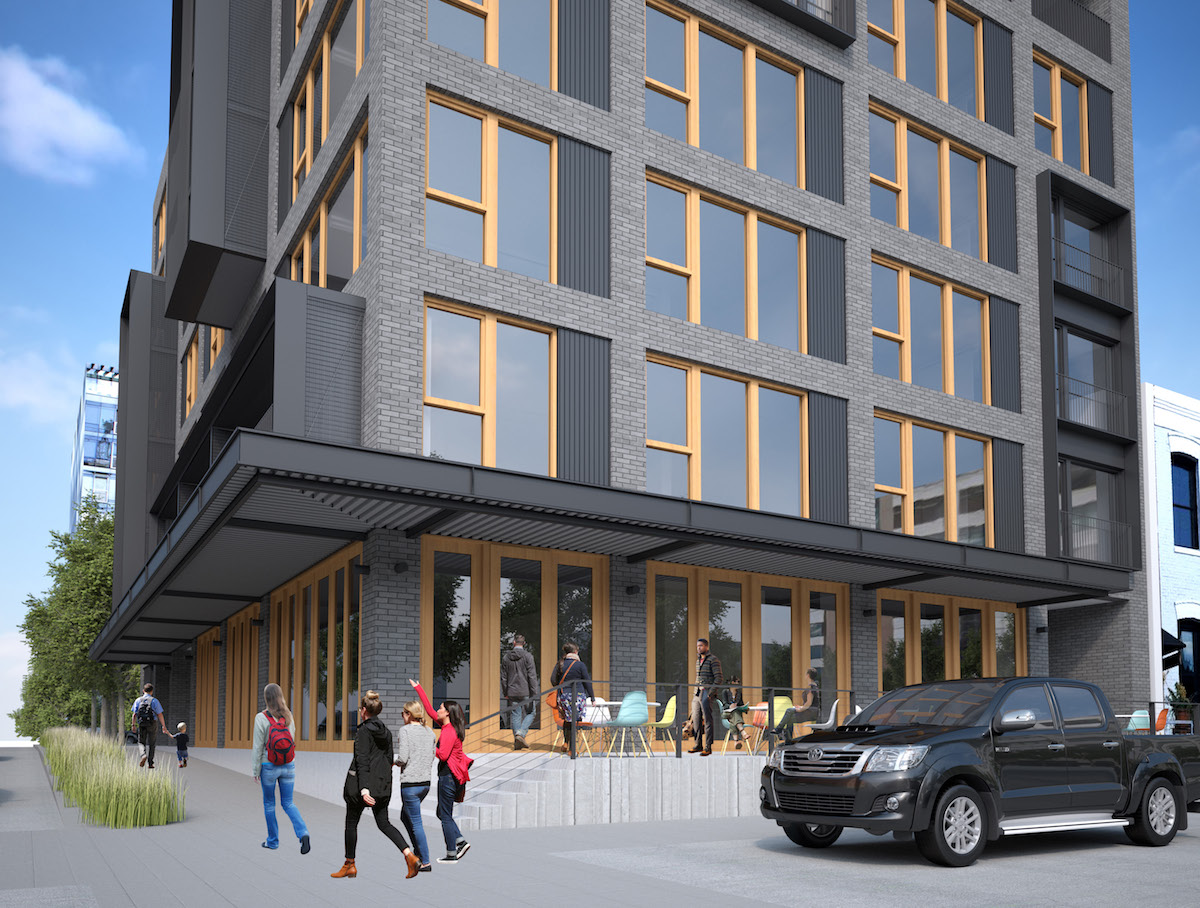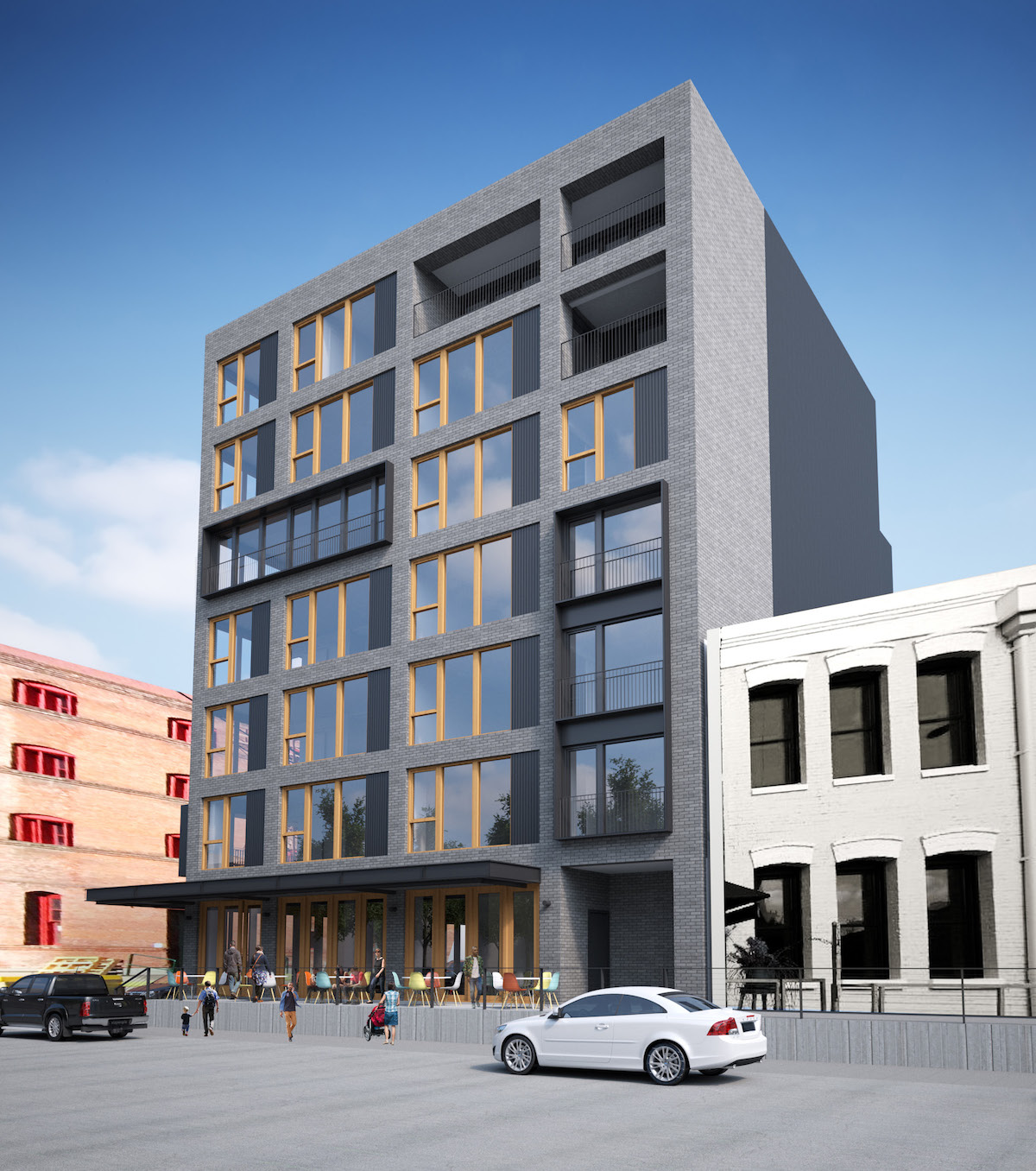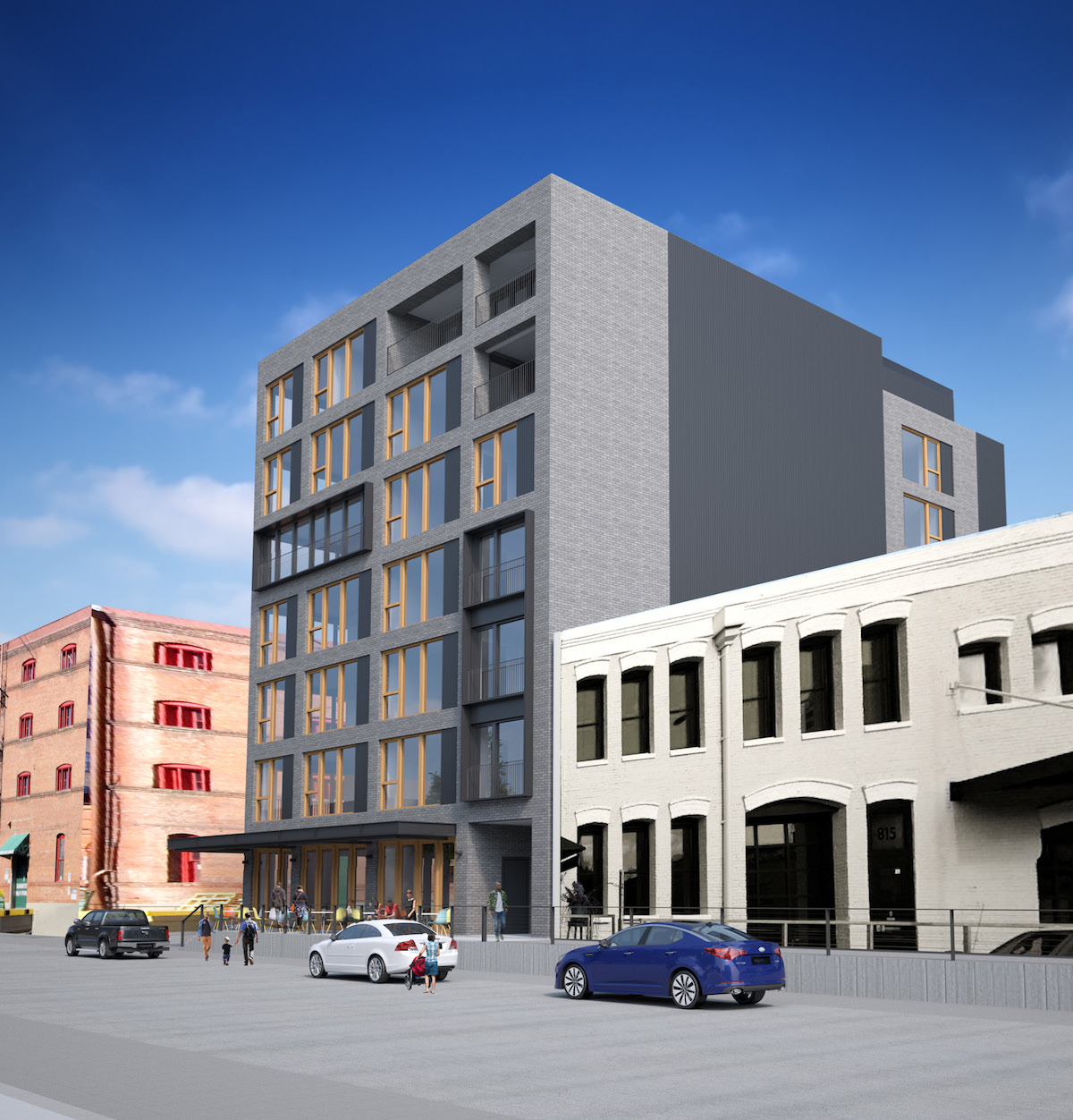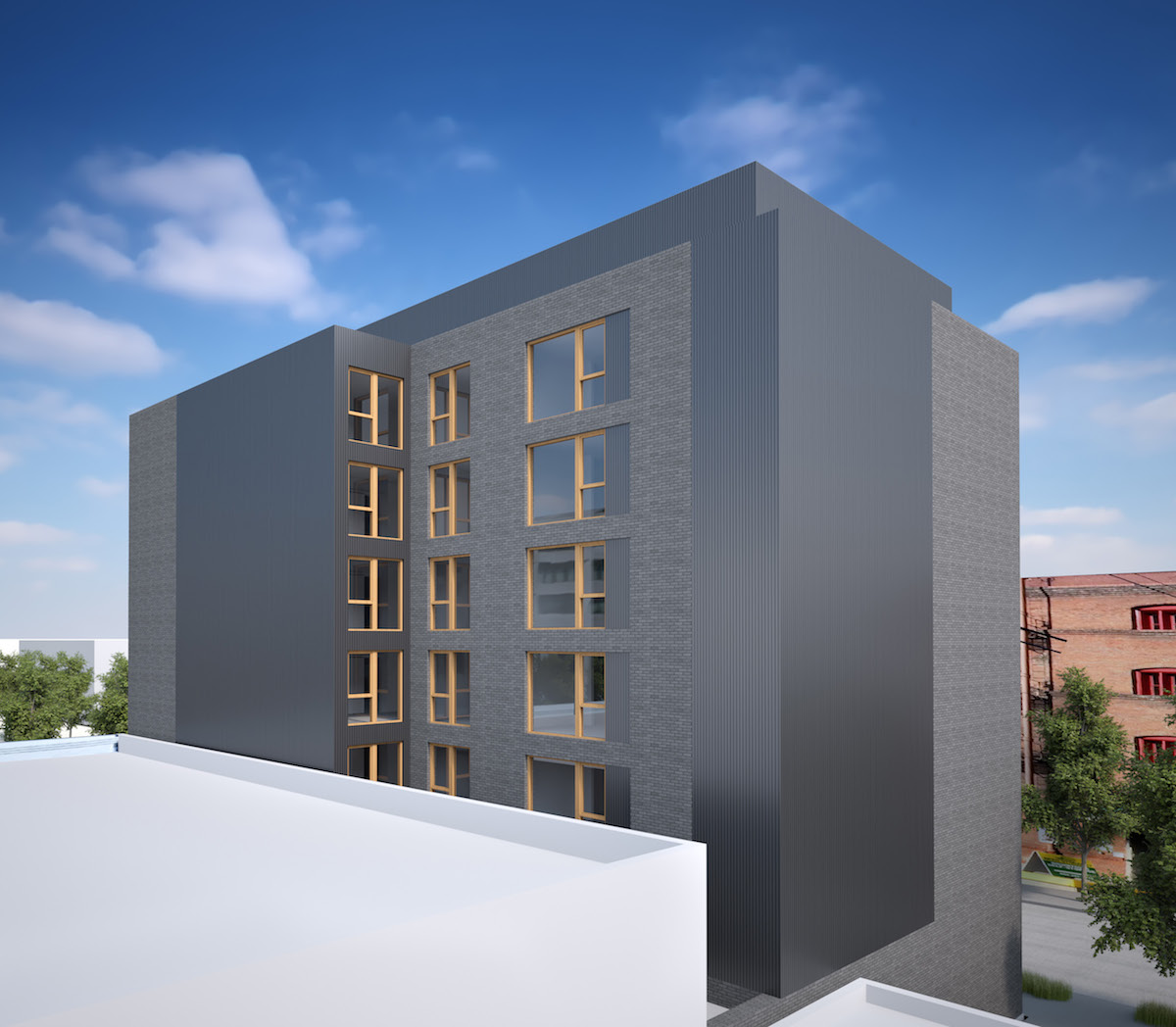 The NW 13th & Johnson apartment were approved at their first Design Review hearing, held on July 20th 2017, following earlier Design Advice Requests held in November and December 2016. In the Final Findings and Decision by the Design Commission the project was found to meet the guideline requiring that new construction complement the context of existing buidings:
Complement Context. The Pearl District is mixed in use and styles. The proposed building takes its cues from different eras of construction observed in the Pearl.

• The building complements the 13th Avenue Historic District in massing, opening proportions and material.

• Interpreted with modern details, the building also repeats design elements that are common to the Historic District's design vocabulary, such as a loading dock with canopy and human-scaled light steel elements like railings and canopies.

• The base of the building takes cues from successful adaptive reuse and new construction in the area, such as pervasive glazing and raised loading docks.
Building permits will need to be obtained before construction can begin.
Full disclosure: the author of Next Portland is employed by TVA Architects.
Drawings