The Design Commission has approved Eleven West, a 290′-6″ tall tower planned for SW 11th & Washington St. The 24 story building is being designed by ZGF Architects for Gerding Edlen Development and Downtown Development Group. At the ground level the building will include 7,816 sq ft of retail fronting onto all three streets surrounding it. Levels 2 to 7 of the tower will be offices, while levels 8 to 24 will include 222 residential units. Four levels of below grade parking will provide 258 vehicular parking stalls, accessed from SW 12th Ave. Long term parking for 365 bicycles will be provided.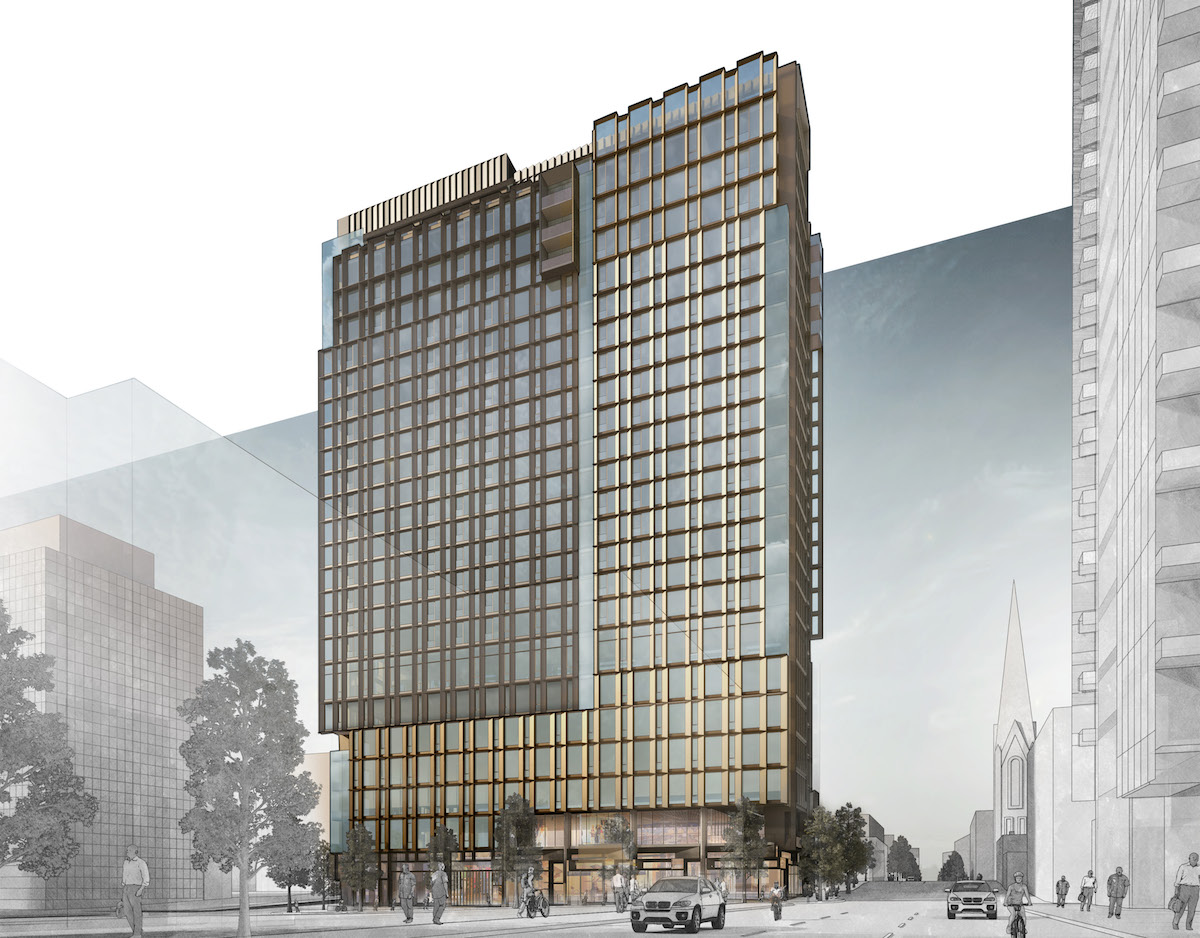 The site for the Eleven West is a half block at 1102-1116 SW Washington St, owned by the Goodman family owned Downtown Development Group. The quarter block at SW 12th & Washington is currently used for surface parking. The quarter block at SW 11th & Washington is covered in grass.
One block to the west, on the other side of SW Washington, is the 22 story mixed use Twelve West building. The 2009 building was designed by ZGF, and is the location of their main office. Twelve West was also developed by Gerding Edlen, with Downtown Development Group as the largest investor in the tower.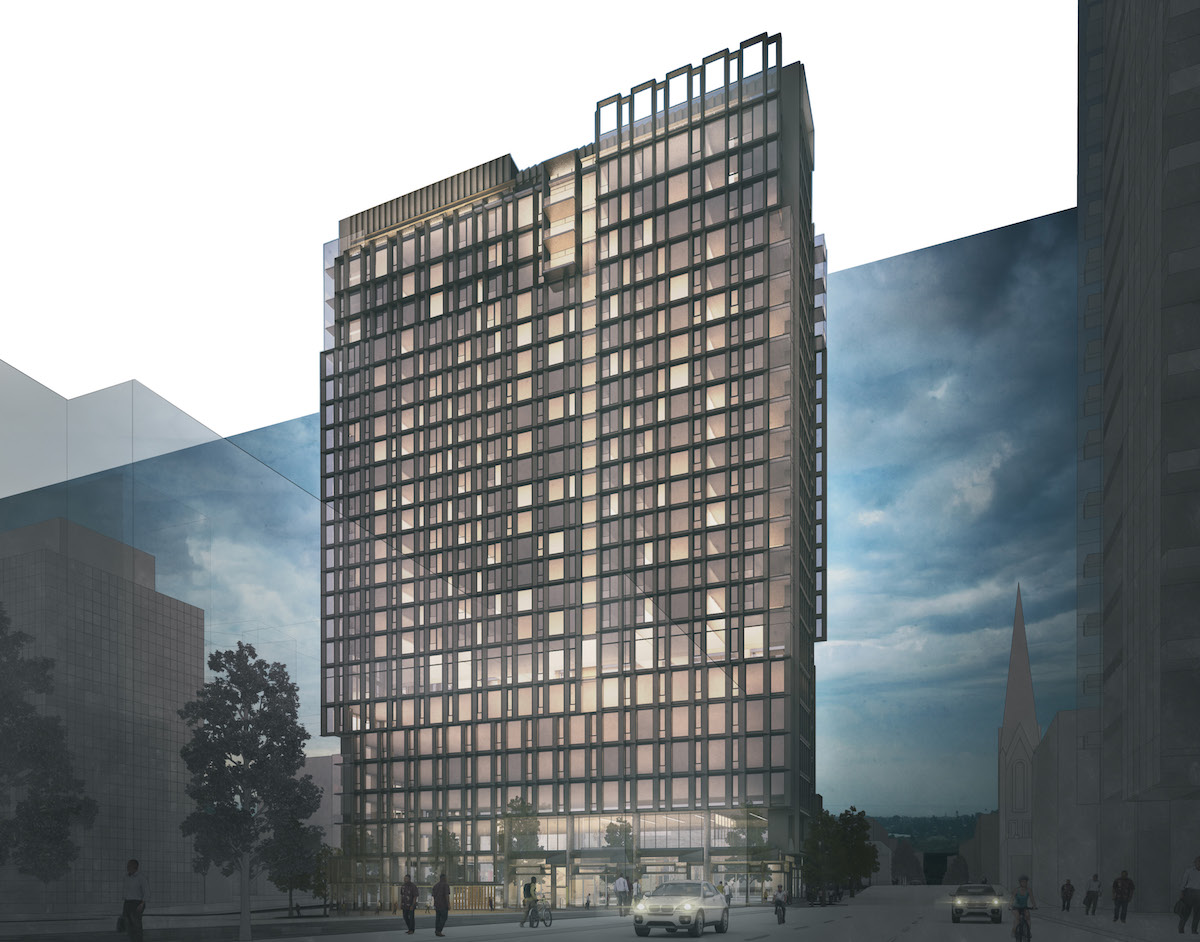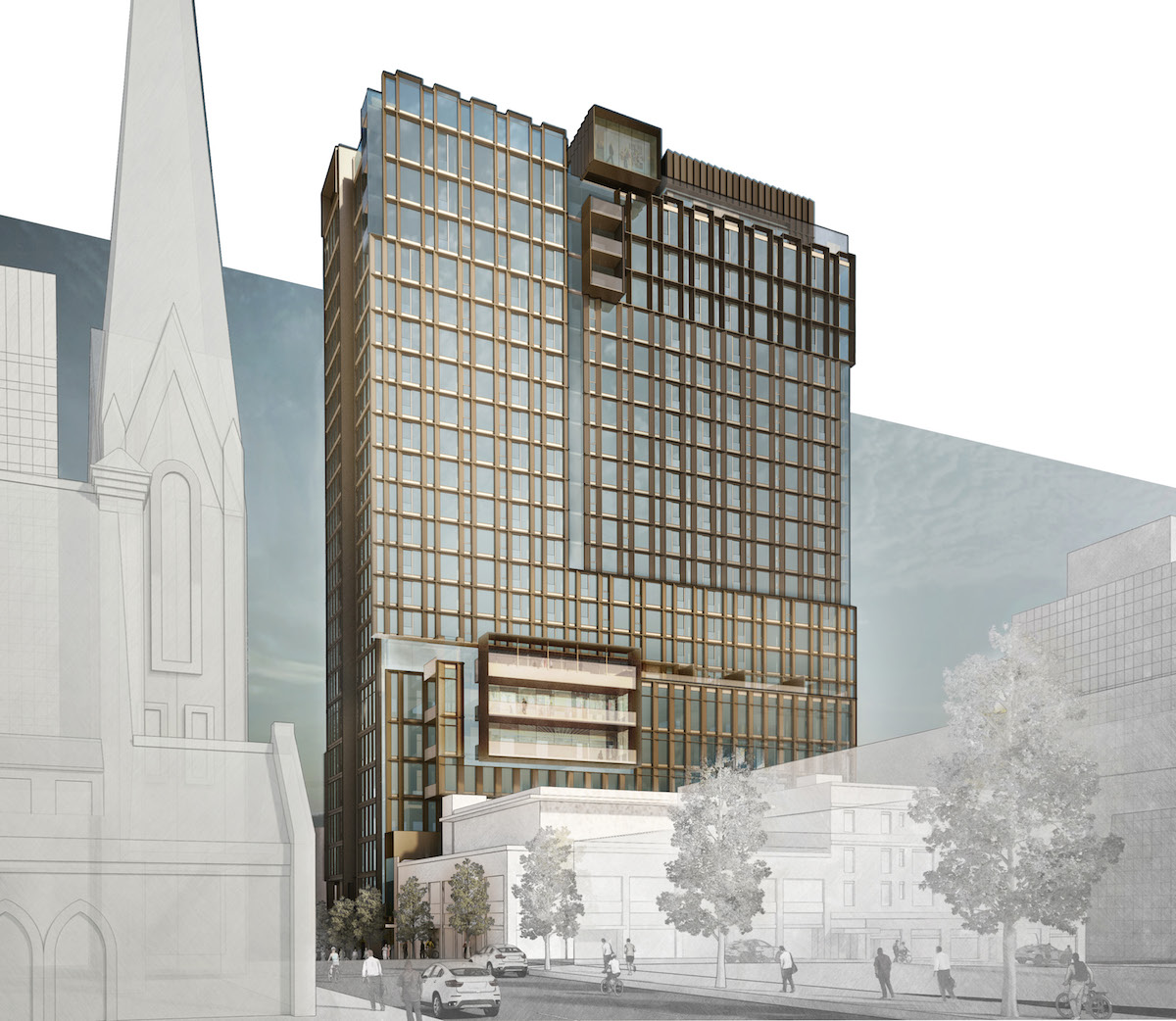 At level 8, the first of the floors to include residential units, there will be a gym and an amenity room. An exterior swimming pool at level 8 will cantilever out from the tower over the adjacent building Culver building. The building at SW 12th & Alder is in the same ownership and underwent a substantial remodel and addition in 2012/13.
At level 24 a variety of amenity features are proposed, including three lounges, a kitchen and a rooftop garden with fire pits.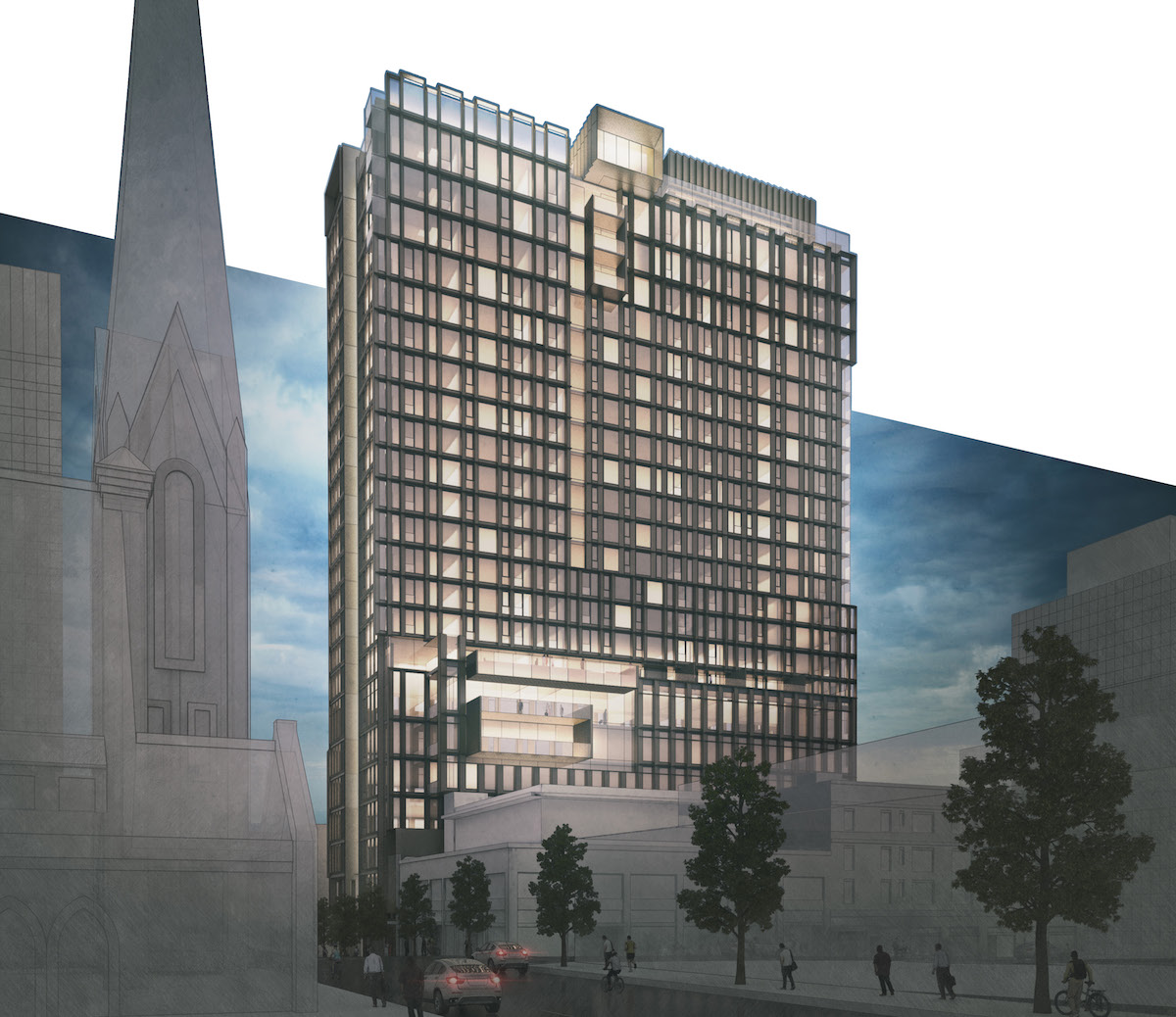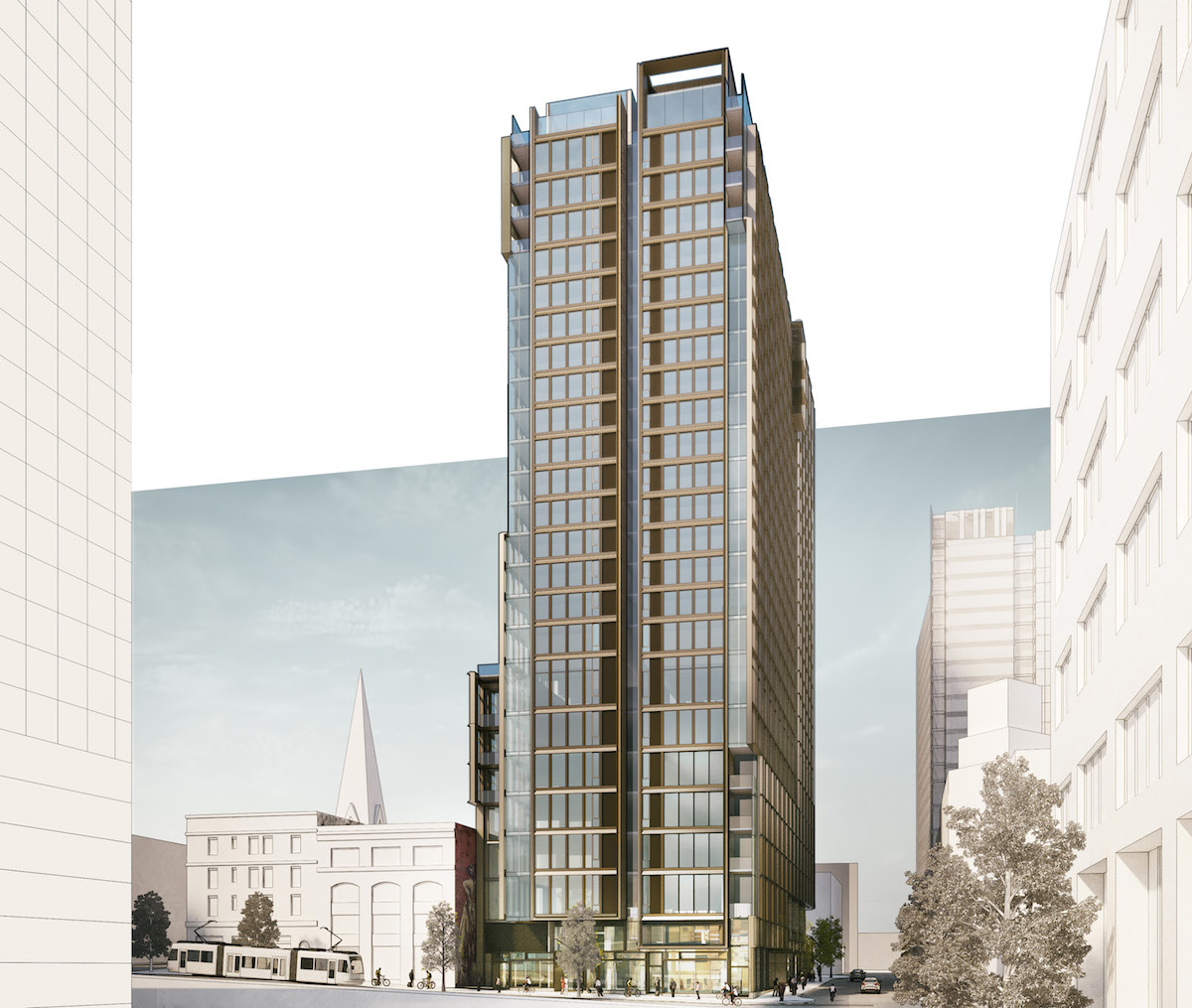 A notch in the massing of the building will ensure that a mural on the adjacent Carlyle Building, Capax Infiniti by South African artist Faith47, will still be visible post-completion of the tower.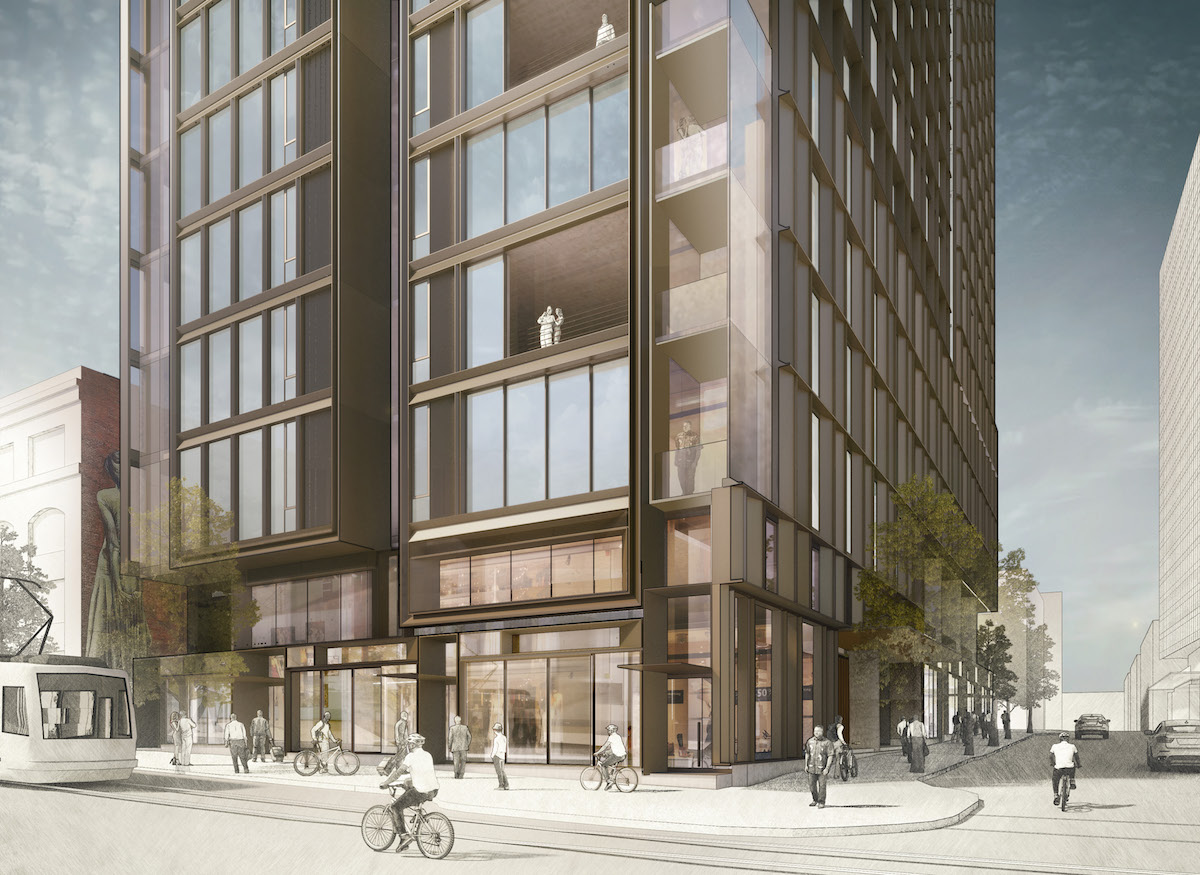 Exterior materials proposed include break-formed aluminum-plate and fiberglass windows at the upper levels. At the ground level steel-plate storefront surrounds, aluminum storefronts, and cast-in-place board-formed concrete will be used.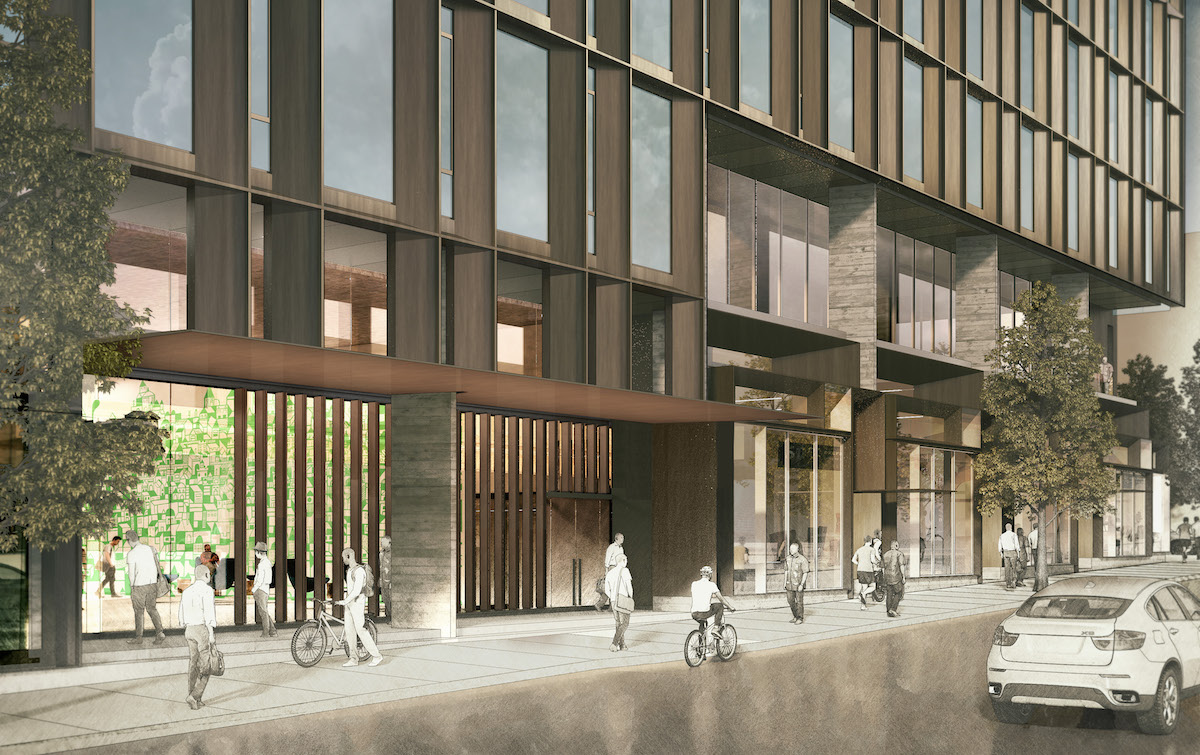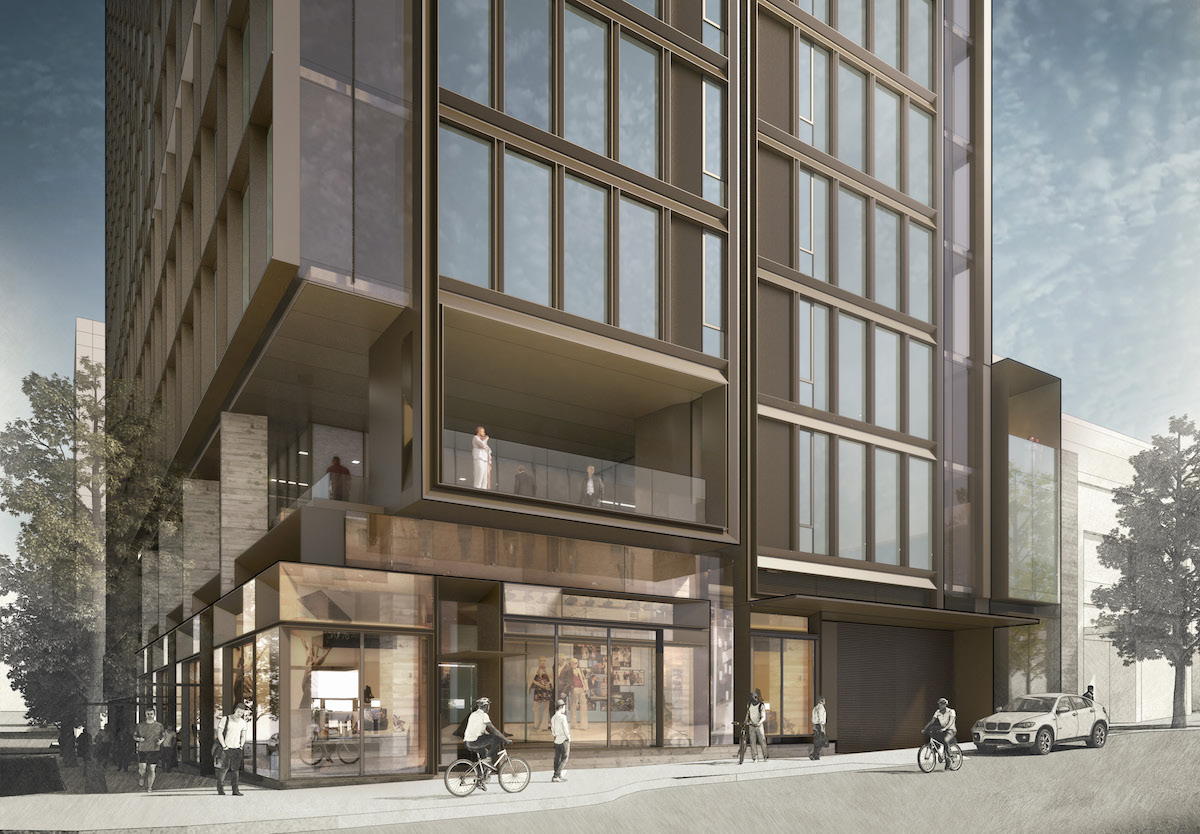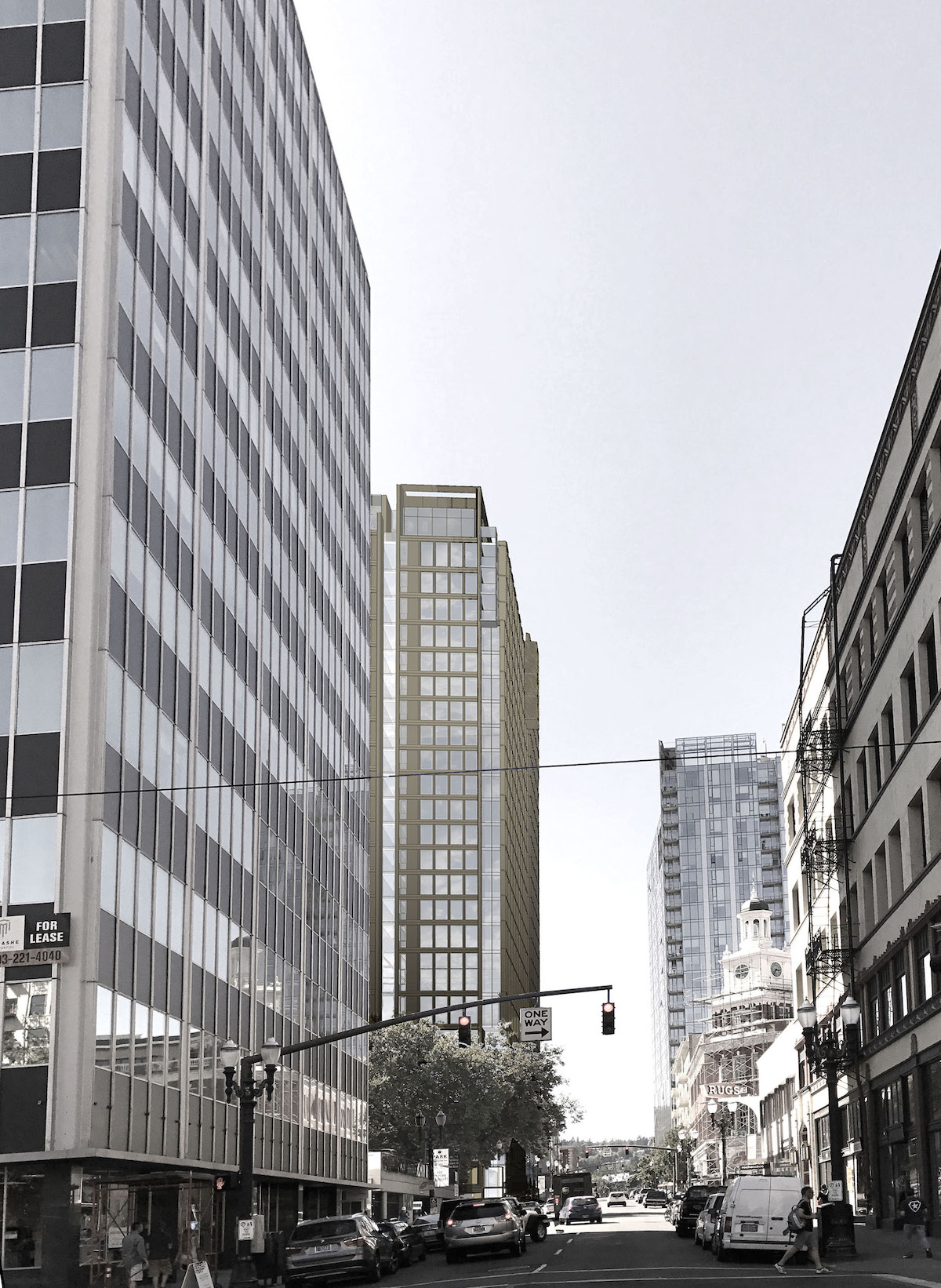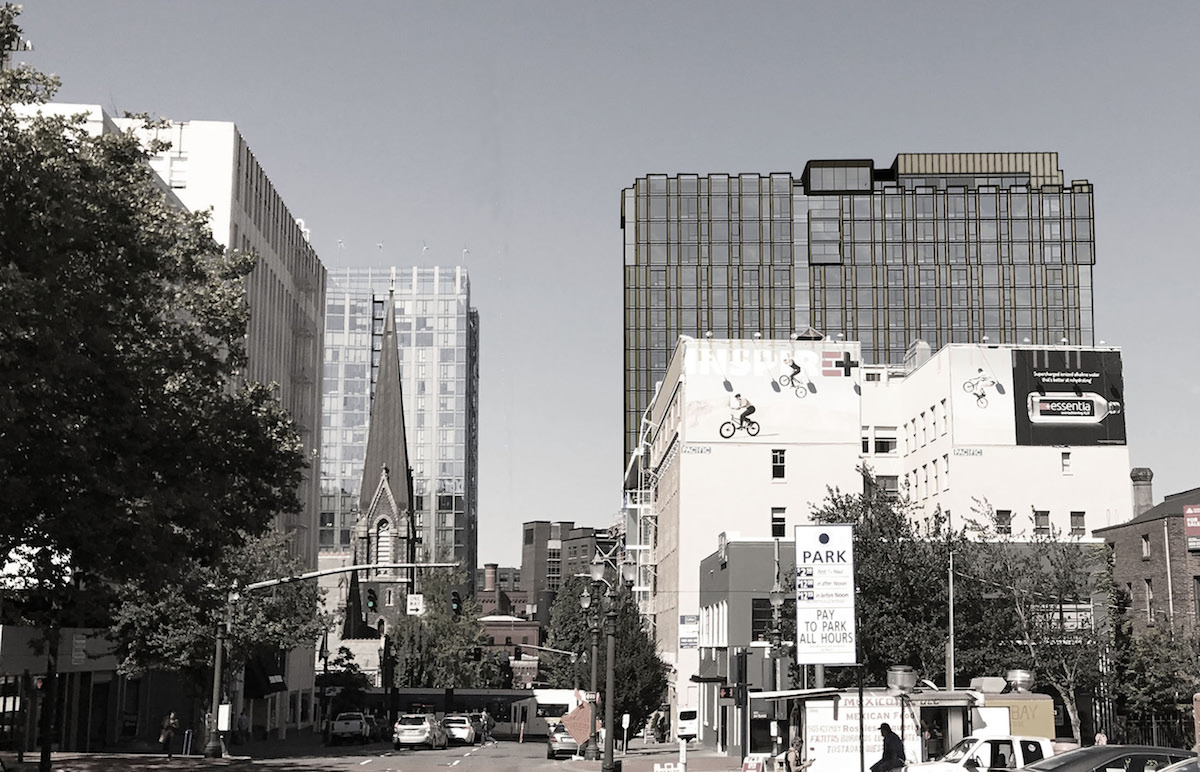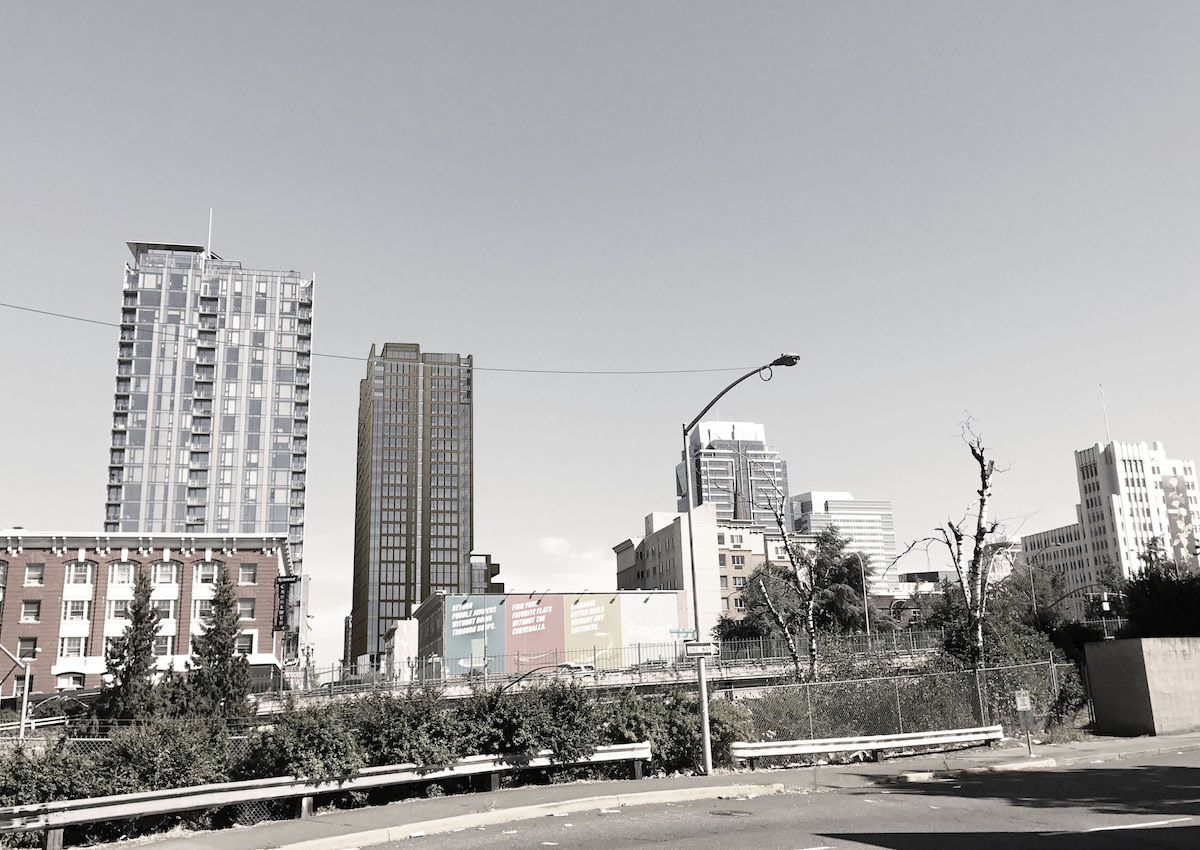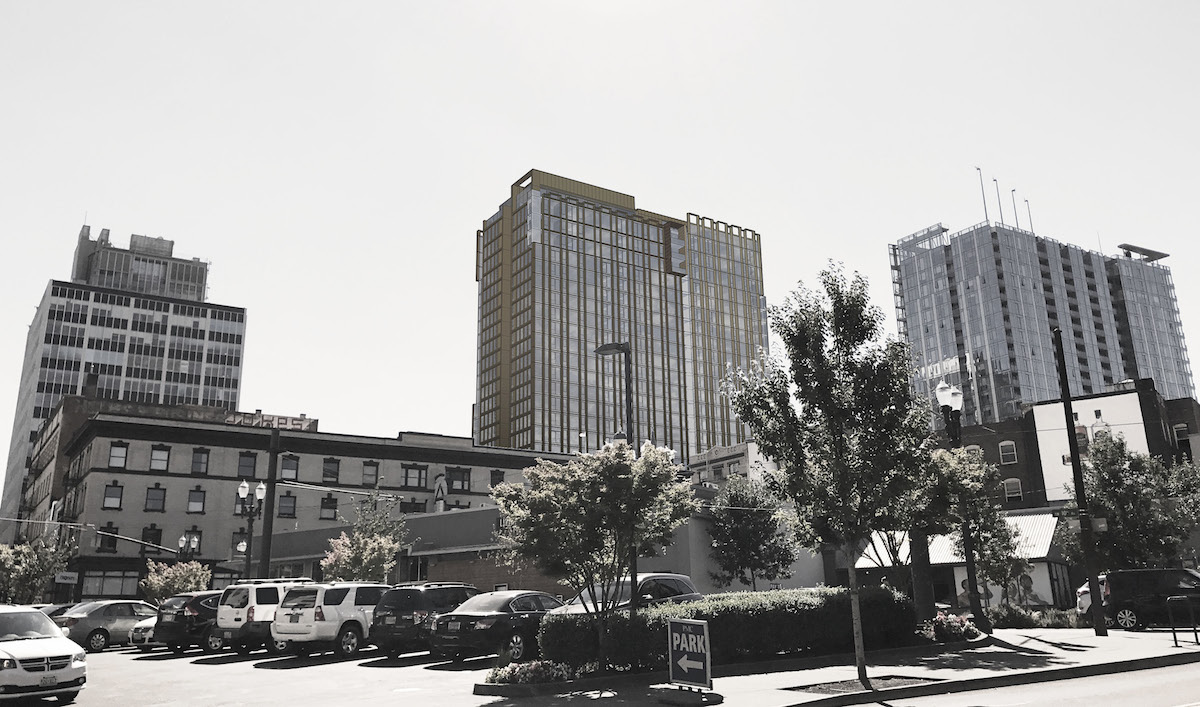 Eleven West was approved at its second hearing in front of the Design Commission, held on October 19th 2017. In the conclusion to the Final Findings and Decision by the Design Commission the project was praised for its "active and highly articulated ground level":
The proposed development will provide an active and highly articulated ground level, responsive massing, a dense mix of uses, numerous exterior terraces above ground level, and highly-designed wall systems, which together will provide a building that strongly embodies the spirit intended by
the applicable design guidelines, and responds well to the natural, cultural and built context. Revisions since the first hearing, held on September 19, 2017, further refined the coherency of the design, emphasized the main entrances, and added more pedestrian protection.
Building permits will have to be obtained before construction can begin.
Drawings