The Design Commission has approved the Holden of Pearl, a senior living facility designed by Ankrom Moisan Architects for Alliance Realty Partners. The 16-story building will include 218 independent and assisted living units for seniors, as well as a memory care facility. 140 vehicular parking spaces and 74 bicycle parking spaces are proposed in a below grade parking garage. 143 bicycle parking spaces and 62 resident storage lockers are proposed in a mezzanine above the first floor.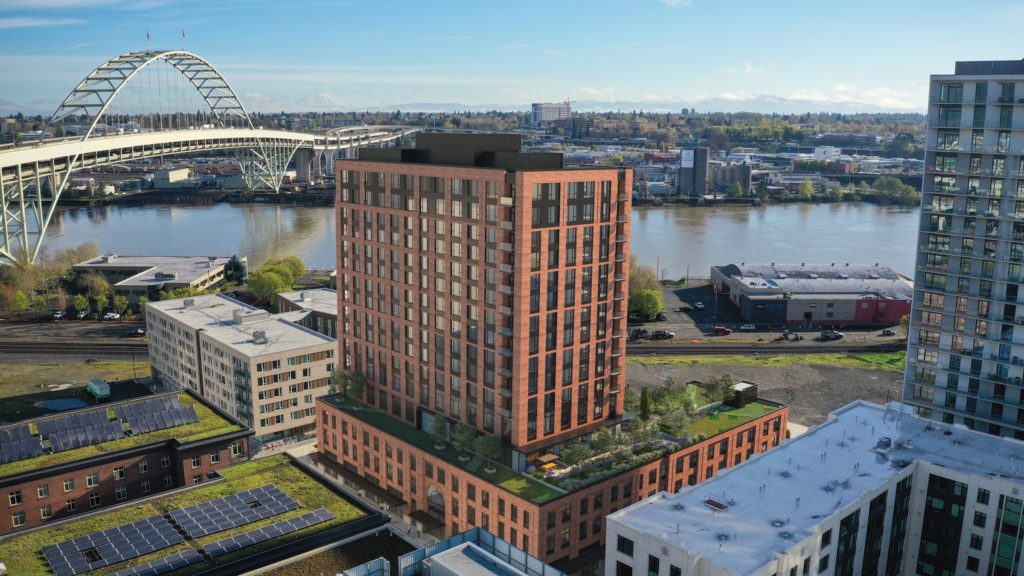 The Holden of Pearl site is a vacant full block at the north end of the Pearl, on the site of the former Hoyt Street Railway yards. The current owner, Hoyt Street Properties, intends to sell the land to Alliance Realty Partners.
The site is bound by NW Quimby, NW 13th, future NW Raleigh and future NW 12th Ave. The two future streets would be built as private streets with pedestrian easements, as allowed by the 1989 Hoyt Street Yards Central City Masterplan and 1999 amendments.
The north end of the Pearl has grown rapidly in recent years, with a large number of recently completed or under construction buildings, including Block 17, The NV, Vista Pearl, Modera Pearl, Broadstone Reveal, the Abigail and Vibrant!.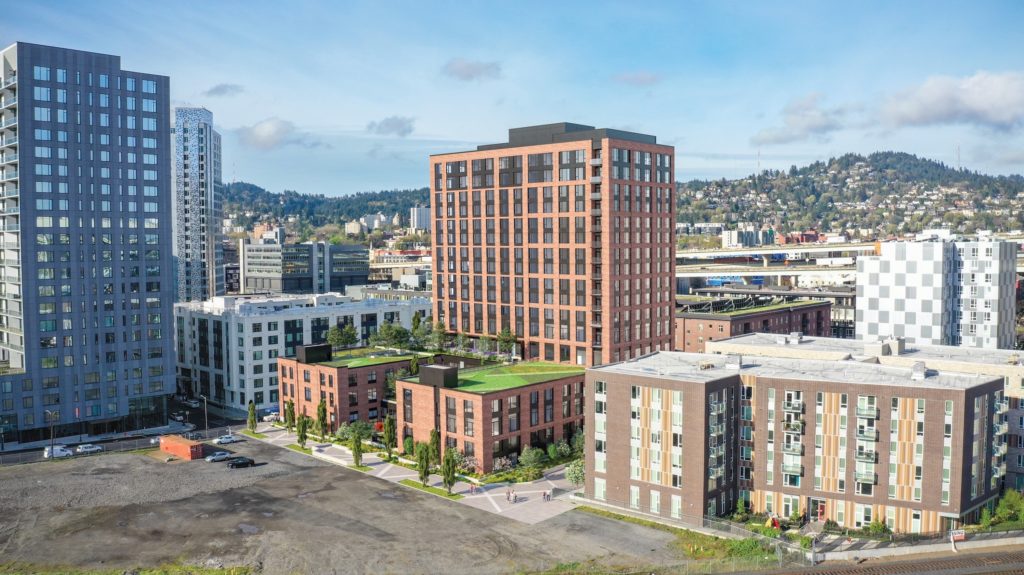 The main building lobby and two commercial spaces would front a raised loading dock on NW 13th Ave. Drop offs would be provided through an internalized vehicle turnaround, accessed from NW Quimby St.
Memory care units, which are required by the state to be at the ground floor, will be located along NW Quimby St and NW Raleigh St. An enclosed memory care courtyard would face east onto NW 12th Ave.
Levels 2 and 3 of the building's podium will be home to the assisted living units. A landscaped roof terrace will be created at level 4, with dining rooms and amenity areas looking out onto it. The building's tower, which rises from levels 5 to 16, would be home to the independent living units and amenity spaces.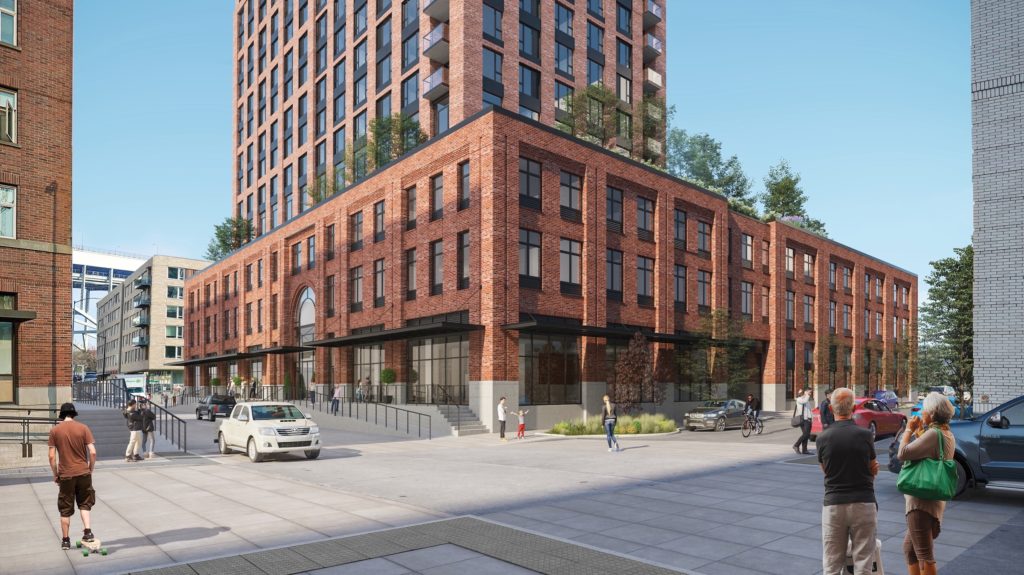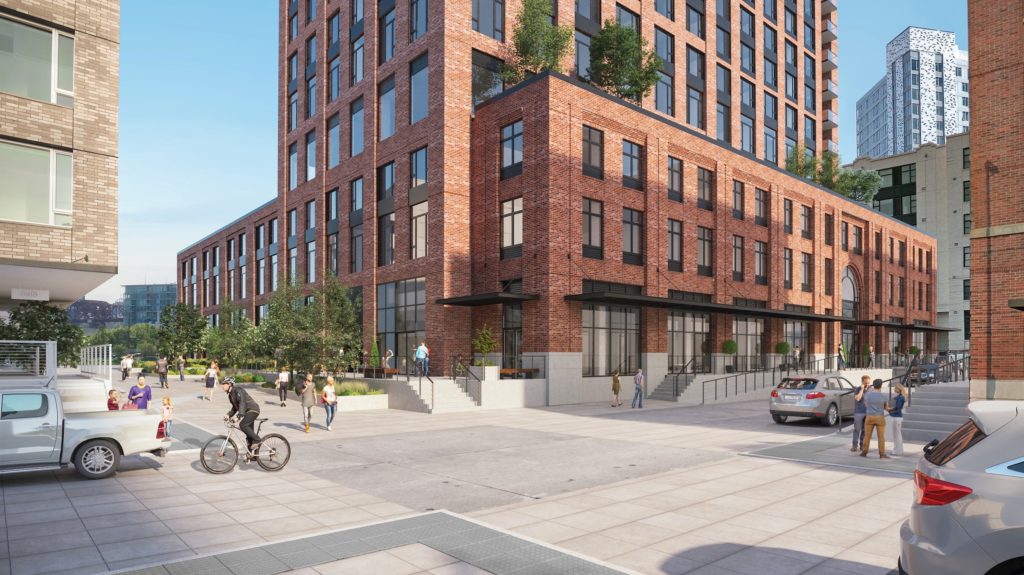 The primary material for the building will be red brick. Other materials proposed include metal panel, aluminum storefront system and vinyl windows.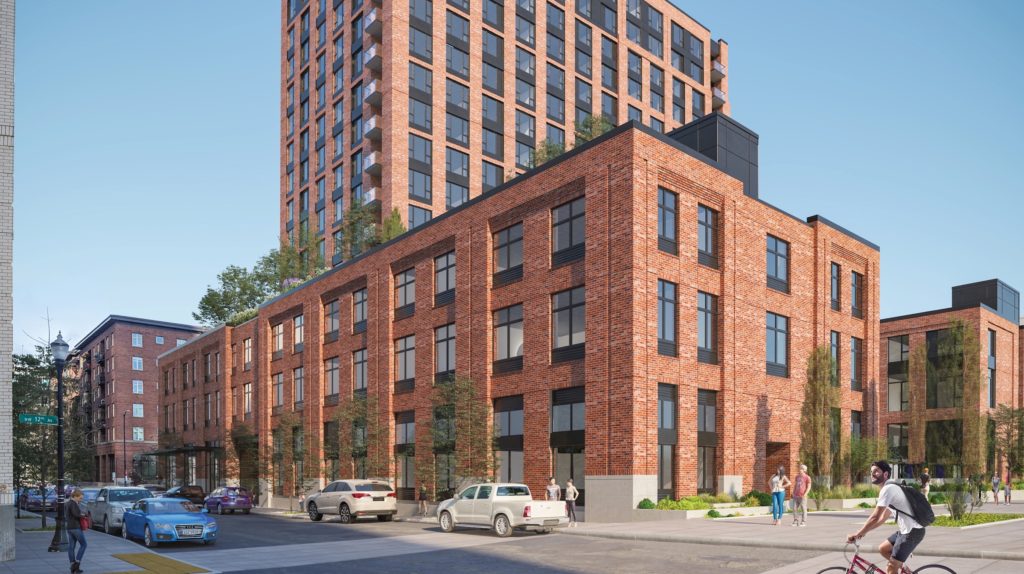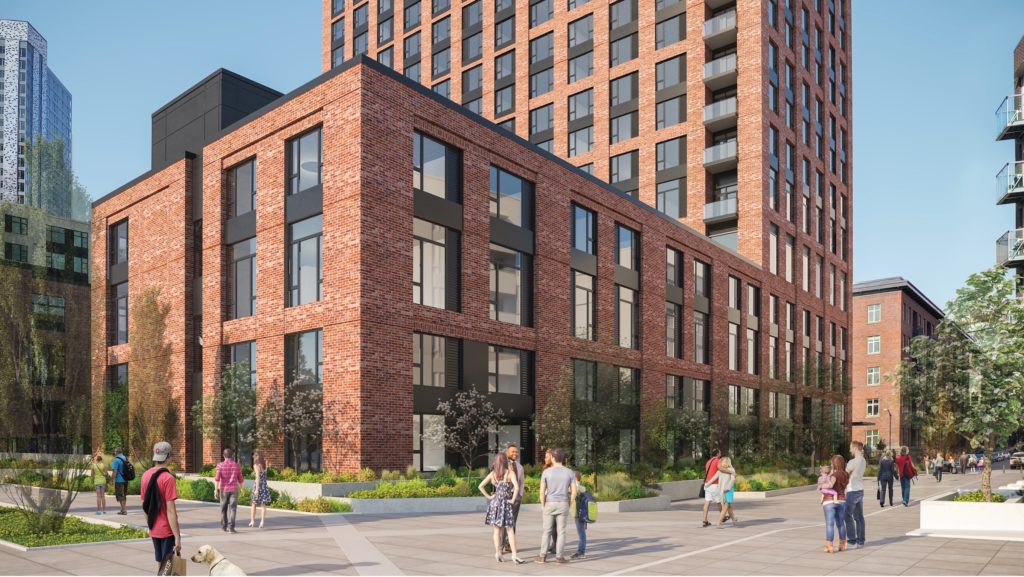 The Holden of Pearl was approved at its second Design Review hearing, held on August 1st, 2019. The project had previously been in front of the Design Commission for Design Advice Requests in December 2018 and February 2019, and an initial Design Review hearing in July 2019. In the conclusion to the Final Findings and Decision by the Design Commission the evolution of the project at the ground level was noted:
The proposal has come a long way since the original concept with the vehicle drop-off and porte-cochere on Raleigh. Further refinement of elements in the public realm as a result of the first hearing ensures this development will be a welcome addition to this Pearl neighborhood and build on its rich pedestrian amenities.
Building permits will need to be obtained before construction can begin.
Drawings
Plan | Site

Plan | Level P1

Plan | Level 01

Plan | Level 1A

Plan | Level 2

Plan | Level 3

Plan | Level 4

Plan | Levels 5, 6-15, 16, Roof

Elevation | North (NW Raleigh)

Elevation | West

Elevation | South (NW Quimby)

Elevation | East (NW 12th)

Section

Section

Section