The Abigail Apartments are currently under construction at NW 13th & Raleigh. The project, being built for Bridge Housing, will offer 155 apartments, with 127 apartments reserved for families earning 30% to 60% of Portland's Median Family Income.  These units will join 2,200 units of existing affordable housing in the River District Urban Renewal Area, a number which while large, has fallen short of a 1994 target that 35% of new buildings in the area be affordable. The architects for the project are Ankrom Moisan, who also designed the nearby Ramona apartments and The Sitka, which are also affordable housing.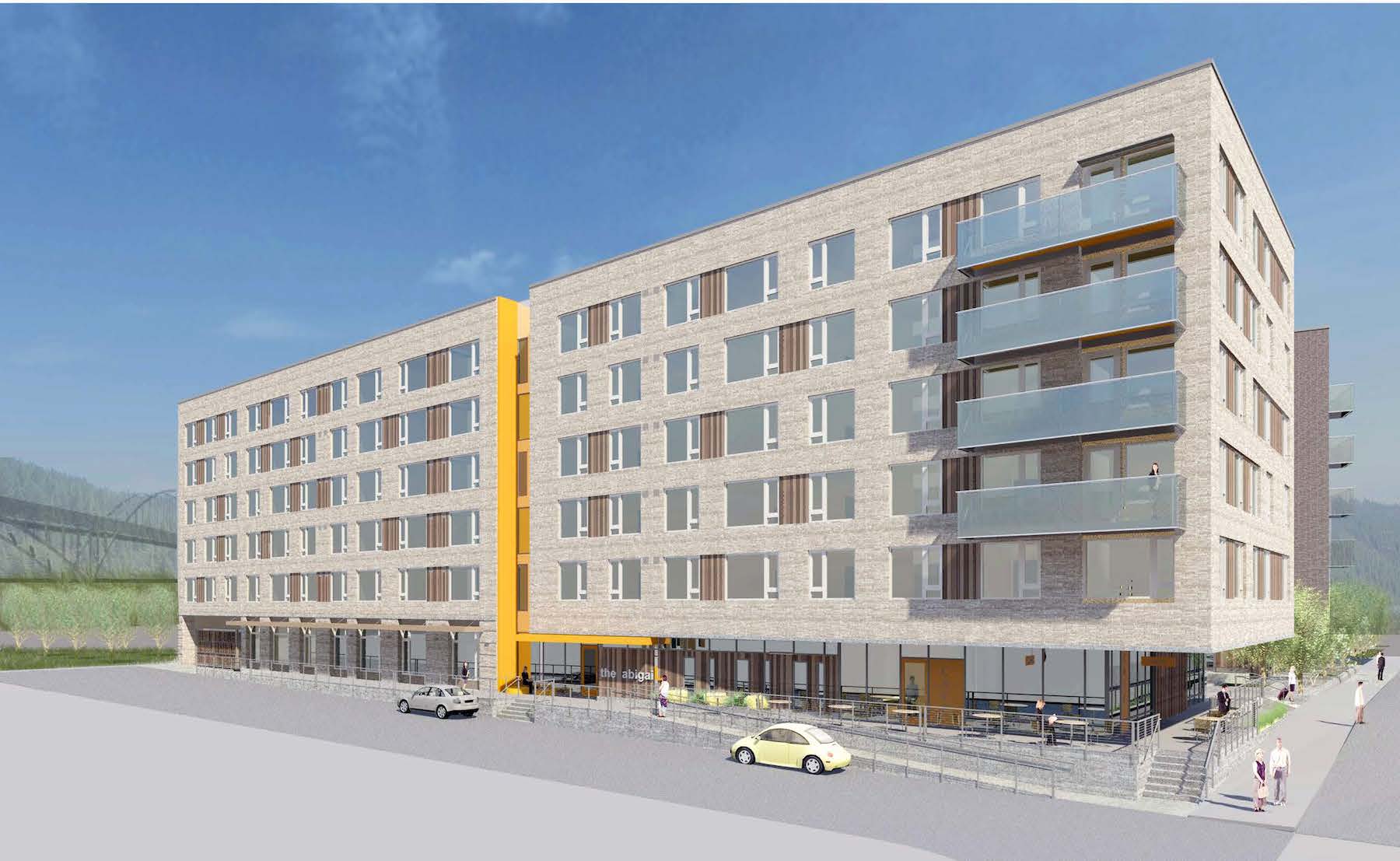 The 6 story building is composed of two volumes, linked by a narrow bridge structure. The west portion of the building, which faces NW 13th Ave, has a rectangular form, and is clad is in a light brick veneer. The east building, which faces the railroad tracks and the river, is more irregular in form, and is clad in a darker red/brown brick veneer.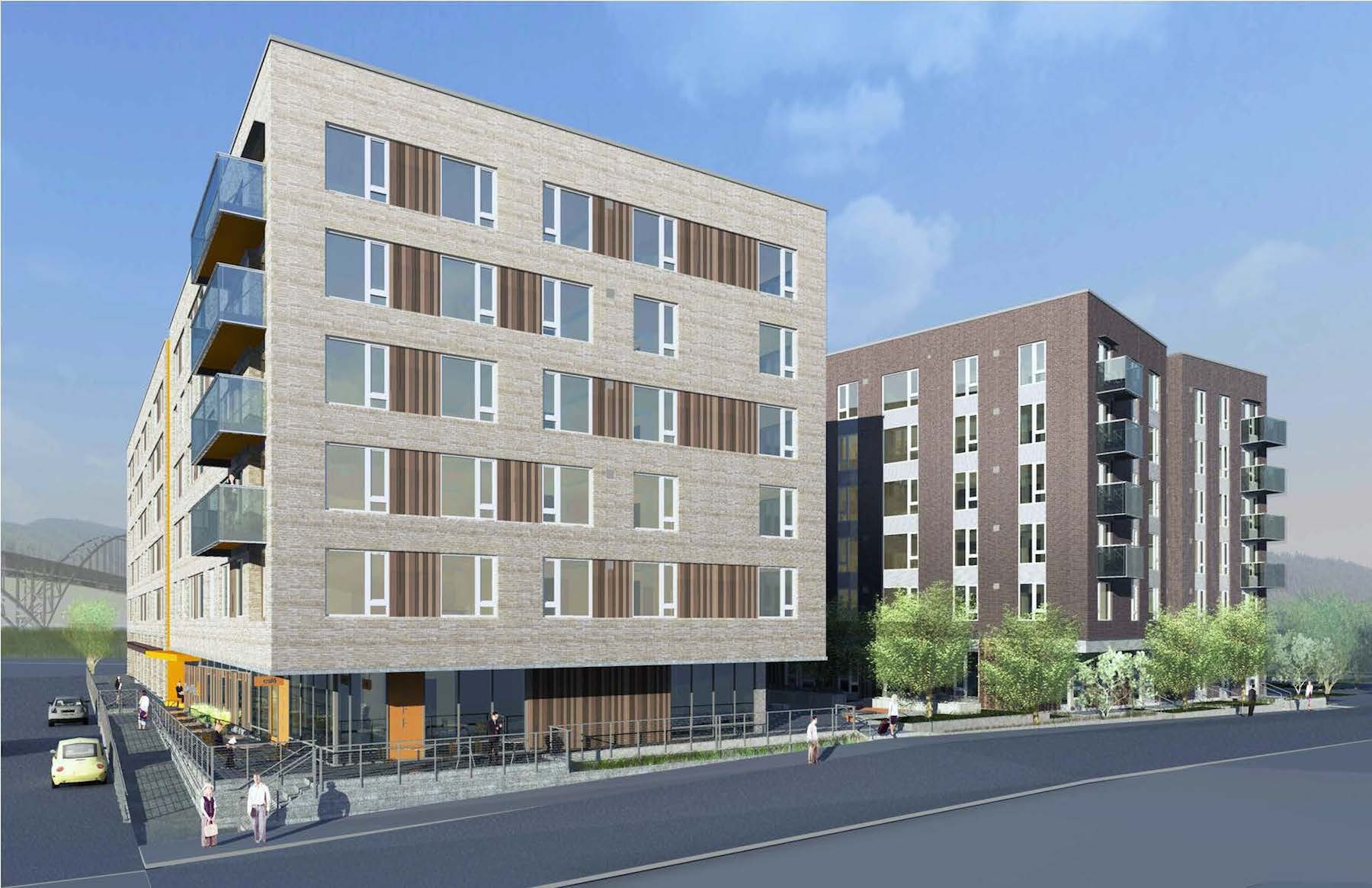 The project will require the extension of both NW 13th Ave and NW Raleigh, neither of which currently exist at the project site. NW Raleigh will be built in a temporary narrower configuration until the block to the south of it is developed. The building will have have a raised loading dock along NW 13th Ave, as a number of other projects will also have. A small cafe will located at the corner of NW 13th and Raleigh.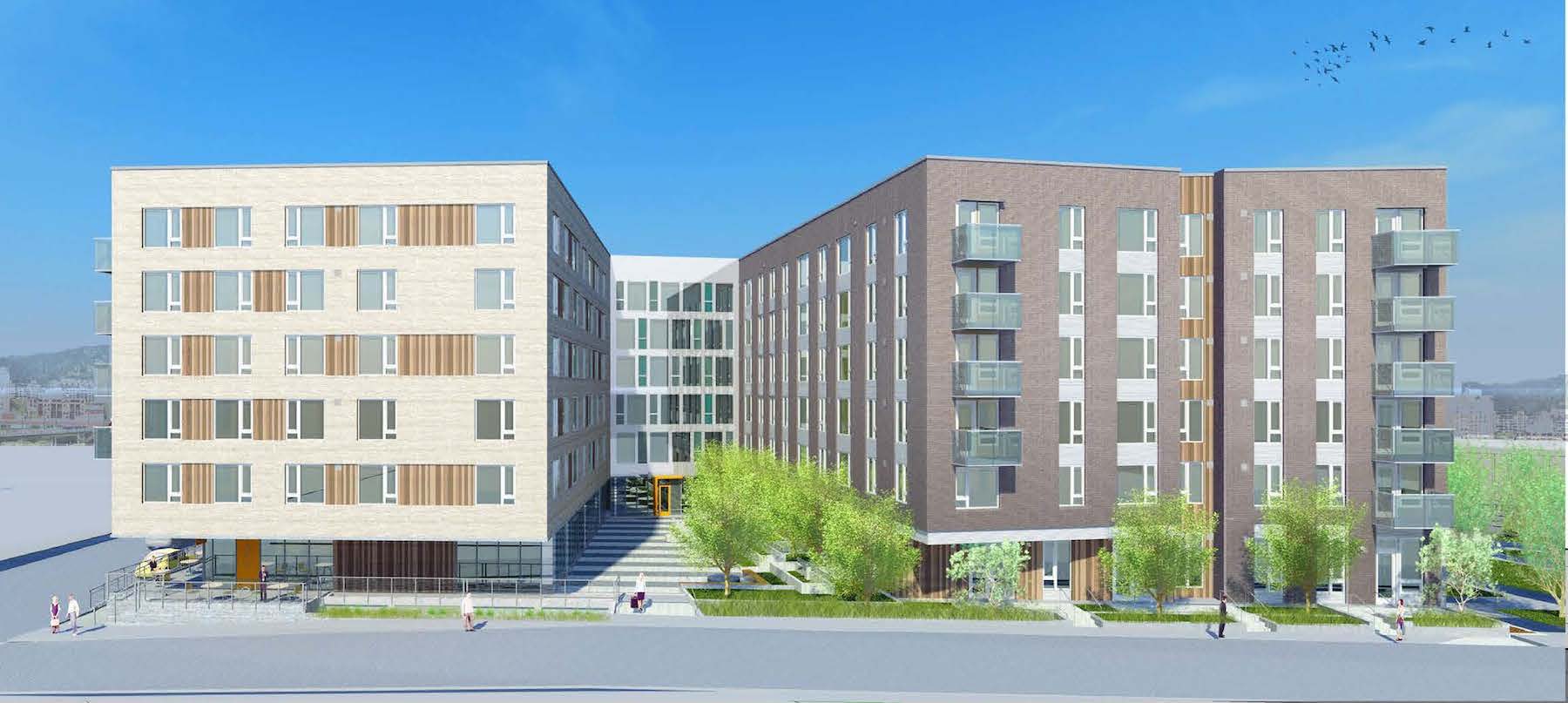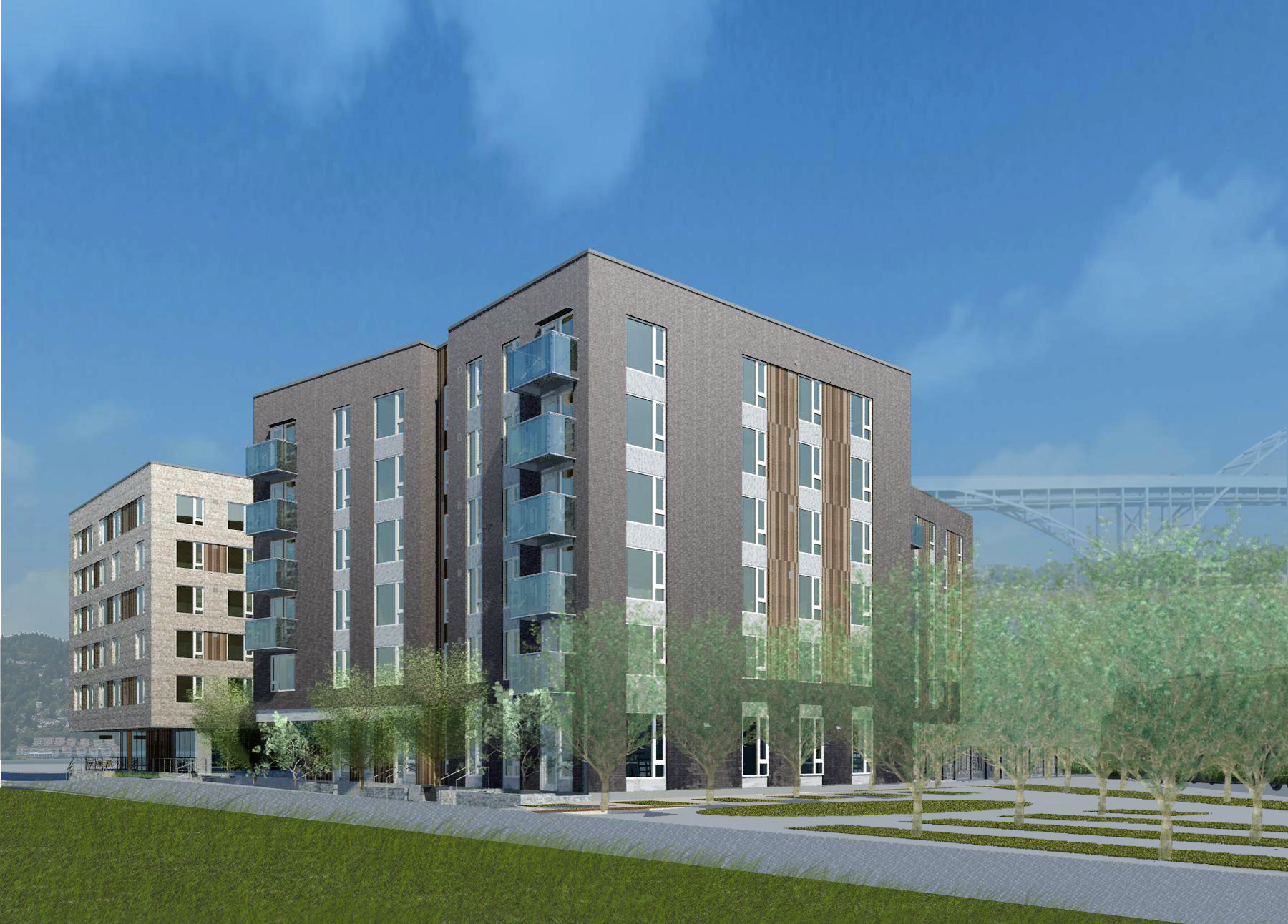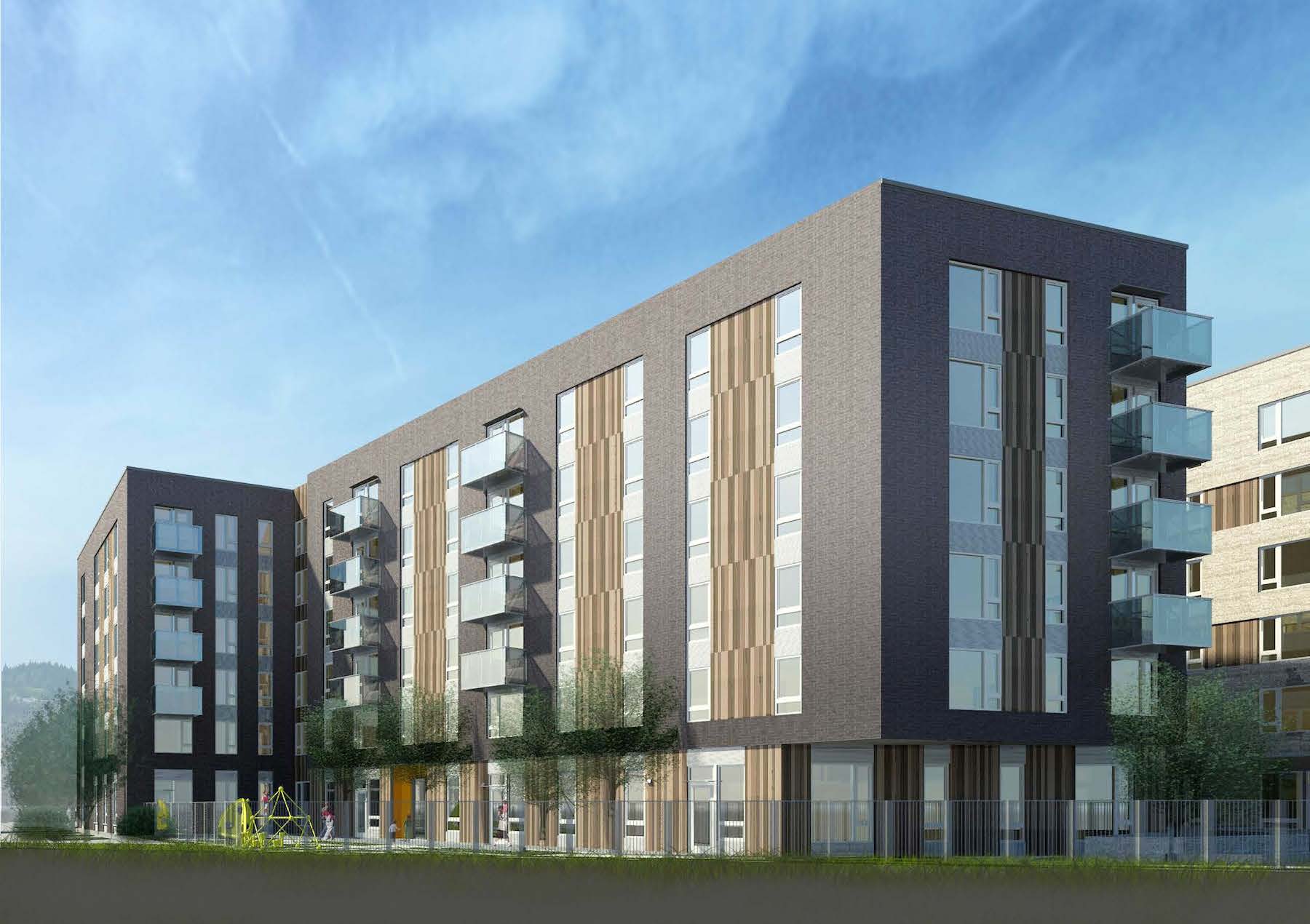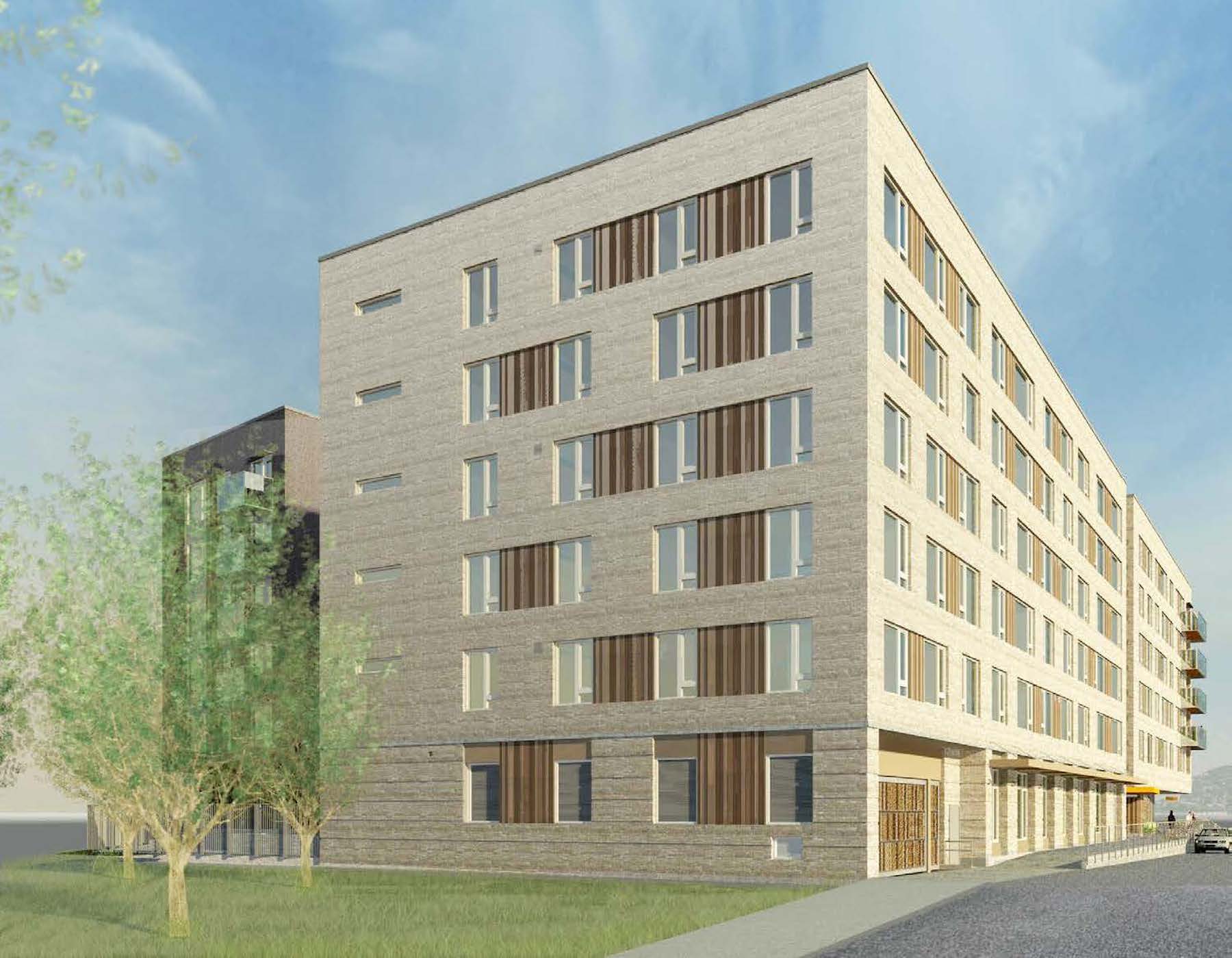 The project is due for completion in the Spring of 2016.
Existing Context
The site was previously vacant land owned by Hoyt Street Properties.
Plans, Sections, Elevations