The first images of the proposed mixed-use development at Conway Blocks 294 and 295 have been published in a Notice of a Pre-Application Conference [PDF]. The project at NW 21st and Savier is being developed by Cairn Pacific and designed by GBD Architects. The notice describes the project as follows:
Pre-Application Conference to discuss a Type III Design Review for two new mixed-use buildings with approximately 370 new units including underground parking spaces for 600 vehicles and 500 bikes on the Conway Master Plan (LU 12-135162 MS) site. See site plans, utility plans and building massing drawings.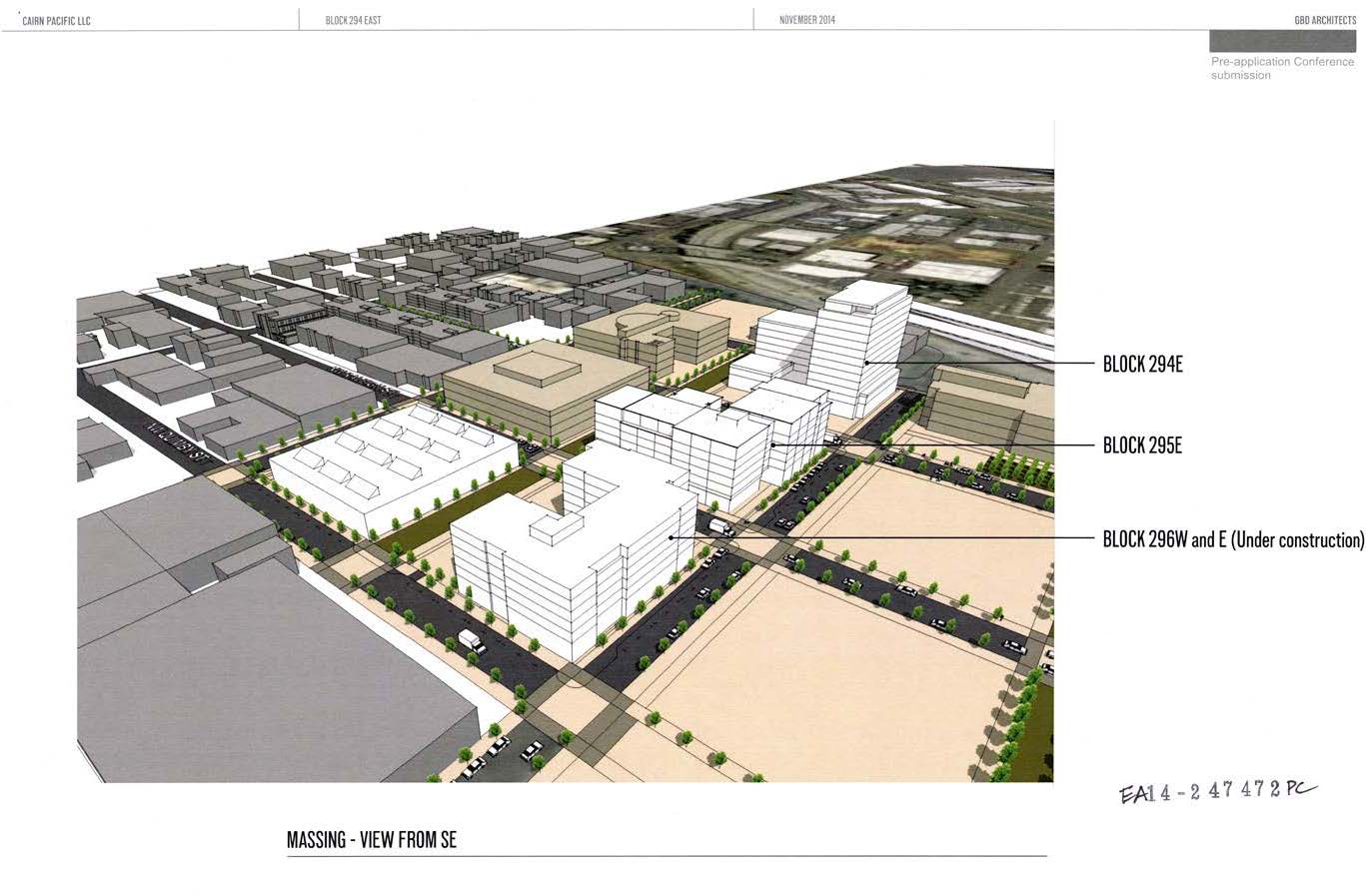 An article in the Oregonian confirmed that the northern-most building would be 14 stories tall, while the southern building would be 6 stories tall.
The site is currently surface parking, used by Conway employees. NW Savier is currently vacated between NW 21st and 22nd. It would be reinstated as part of the project.
The Pre-Application Conference is scheduled for January 20th.
Plans