BY KURT SEVITS
The Design Commission has approved 1400 Raleigh, a 6-story apartment building at the corner of NW 14th Ave. and Raleigh St. at the far north end of the Pearl District. The building by Encore Architects and Alliance Realty Partners will include 136 apartments on the upper floors and 11 live/work units and a retail space on the ground floor.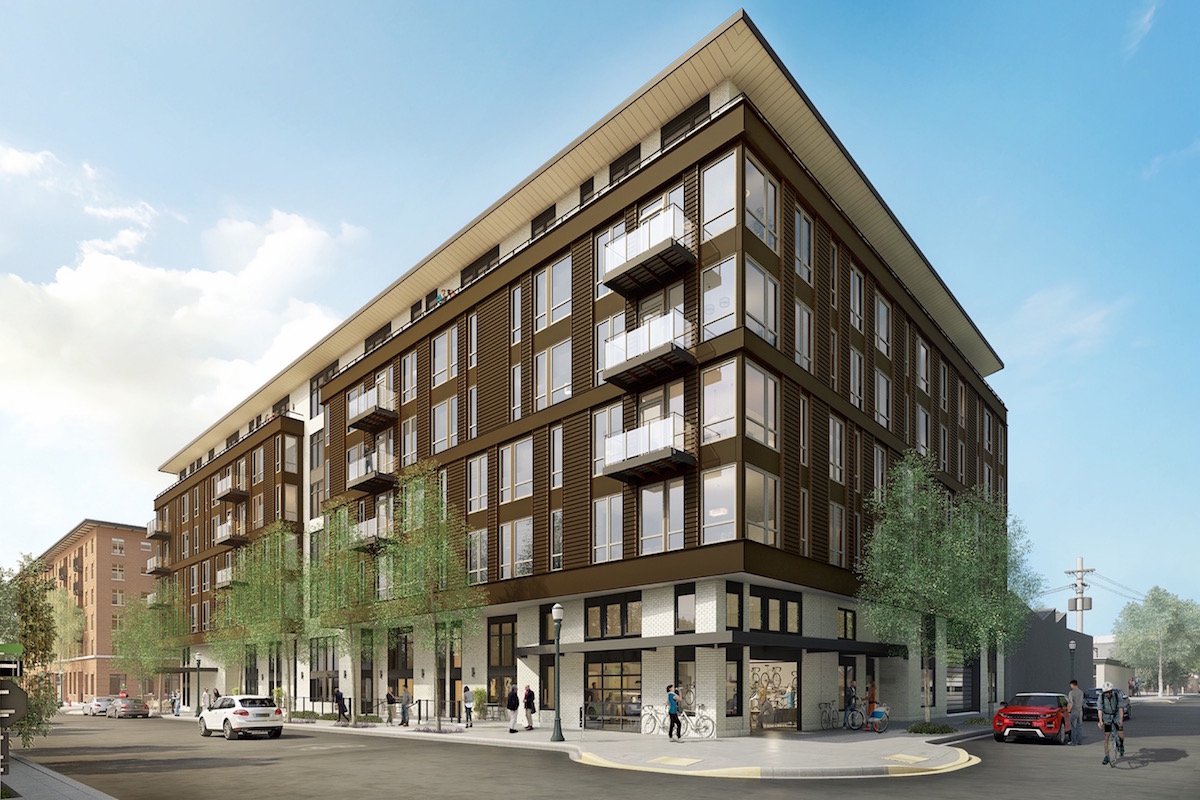 The L-shaped building will take up three-quarters of the block bounded by NW Quimby and Raleigh streets and 14th and 15th avenues. The site is currently occupied by a 20,000-sq. ft. single-story warehouse built in 1929 and a surface-level parking lot, both of which will be demolished to make way for the new construction. The main apartment entrance is situated on the southeast corner of the lot, while the retail space is located at the northeast corner.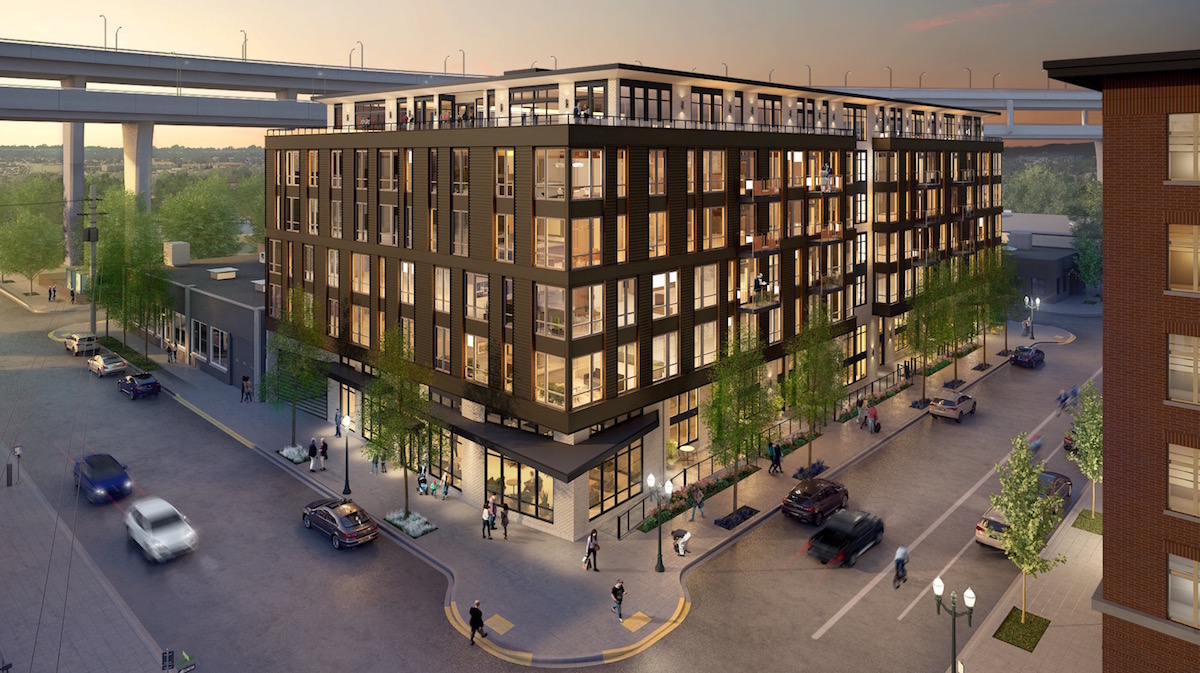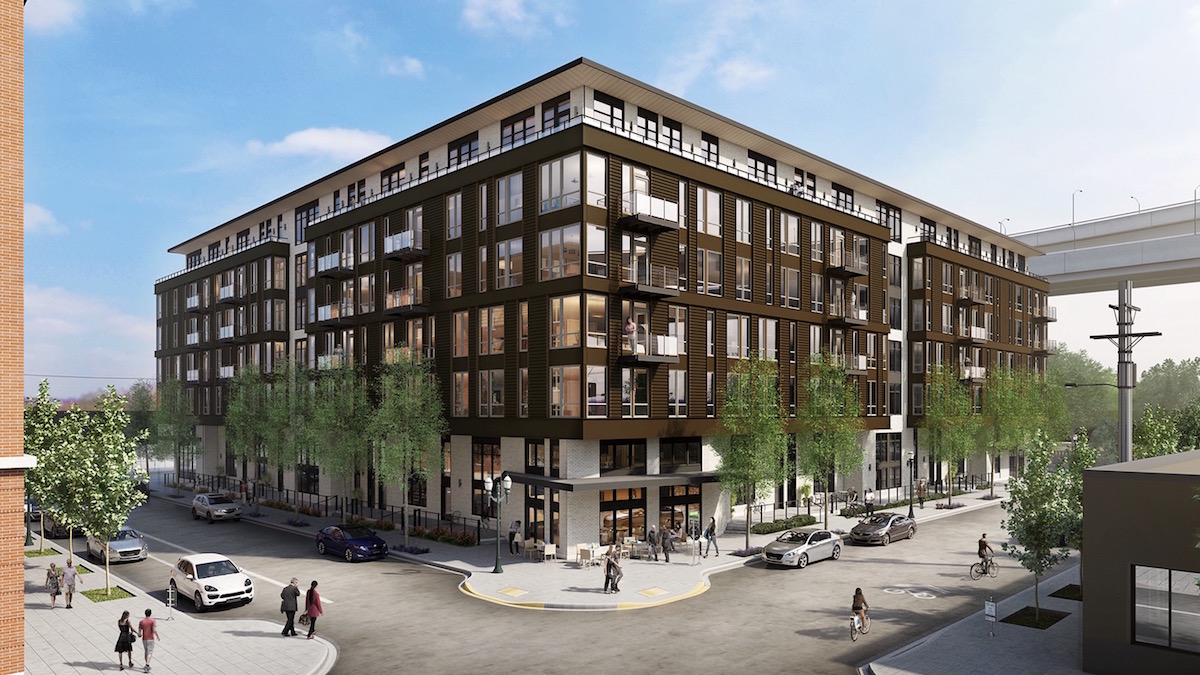 The building has undergone a number of significant design changes since it first went before the Design Commission last year. The project now has a more cohesive look and different building materials than the initial design.
The ground and sixth floors are both recessed in relation to the core of the building and feature pewter-colored brick veneer. The units on the sixth floor all have rooftop terraces that are about 130 sq. ft. each. For the middle four floors, the architects have chosen to use dark brown metal panel on the exterior. Some of the units have balconies that extend out from the building. All levels have floor-to-ceiling windows.
1400 Raleigh will include parking for 73 cars in addition to long-term parking for 231 bikes. The parking is located partially underground, and can be accessed from both Quimby St. and 15th Ave.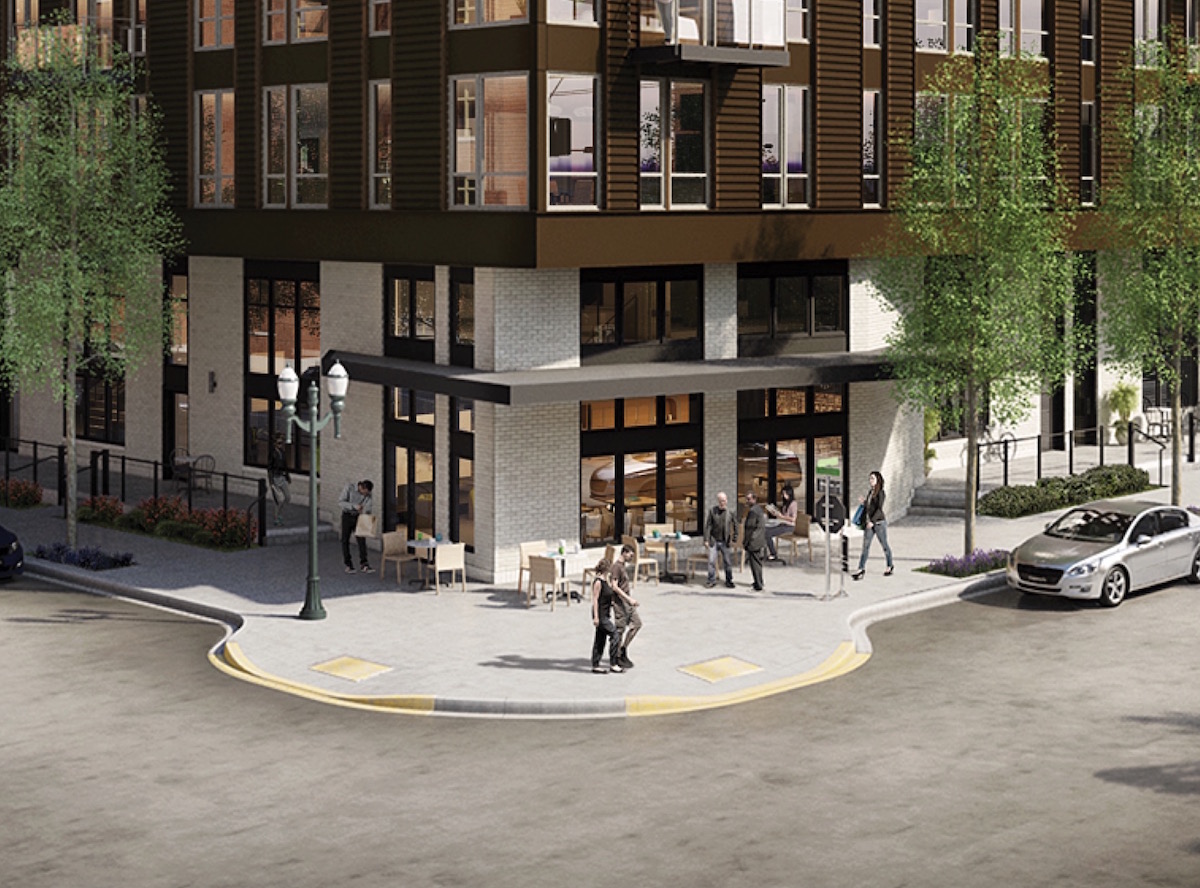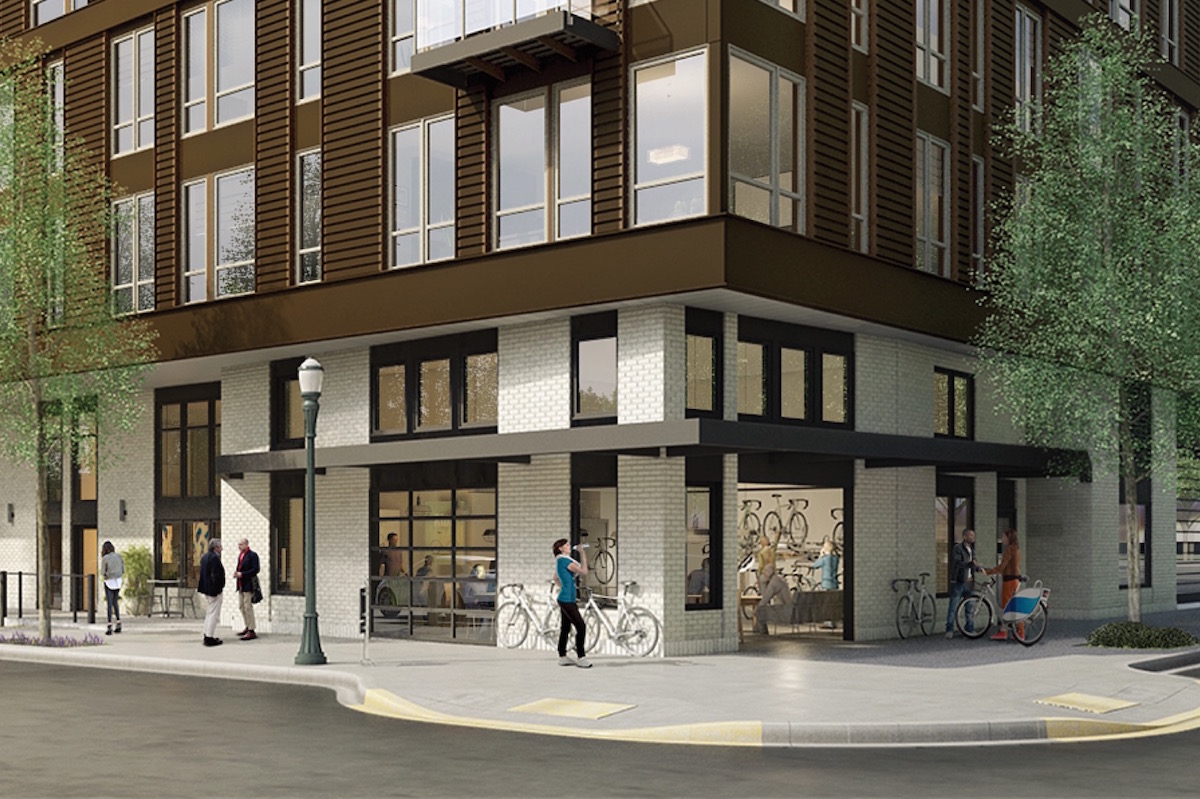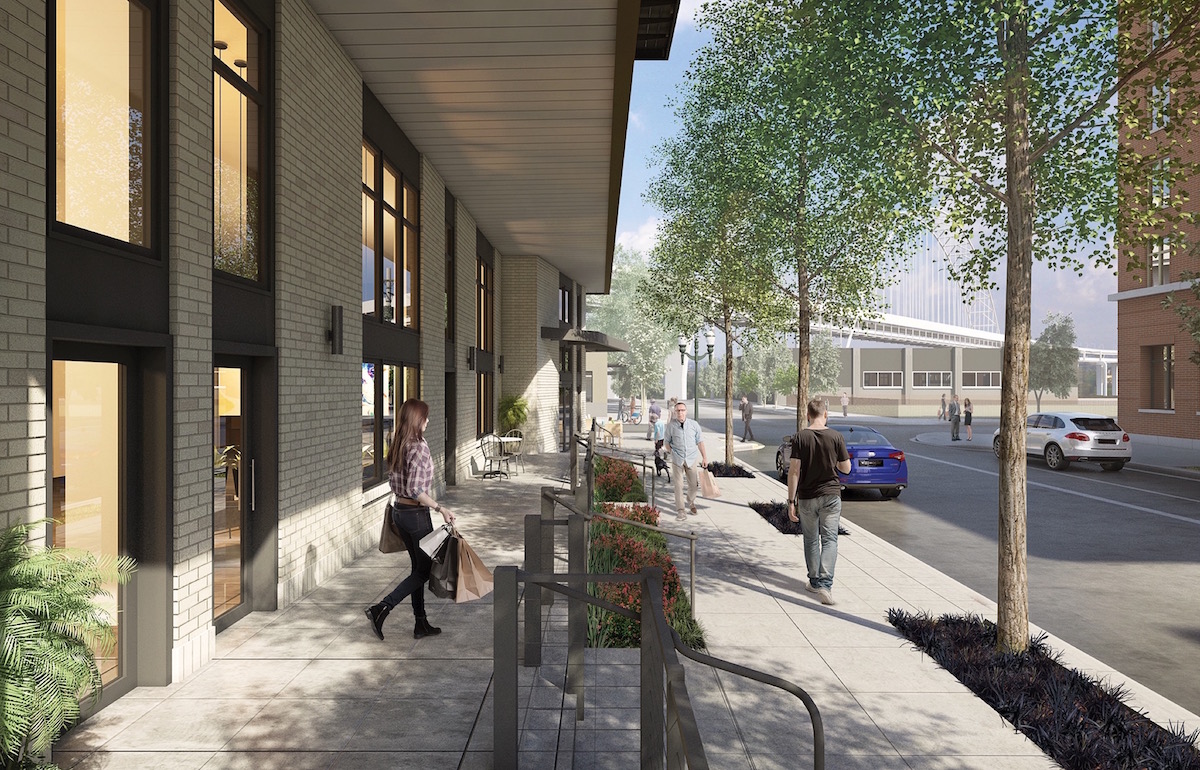 At their January 7th hearing the Design Commission voted to approve the staff report, which stated that previous concerns about the design had been addressed:
"The applicant has addressed most major concerns expressed by Staff and designed a building that partially embodies the spirit intended by the applicable design guidelines, and responds well to the natural, cultural and built context."
The proposal will now need obtain building permits before work can begin on site.
Plans, Elevations and Sections