Encore Architects of Seattle and Alliance Realty Partners have received Design Advice from the Design Commission for the Broadstone Pearl, a proposed apartment building at 1400 NW Raleigh St. The 6 story building would include 146 apartment units and 93 parking stalls, with garage access from both NW Quimby St and NW 15th Ave. A 709 sq ft retail unit is proposed at the corner of NW 14th Ave and Raleigh St.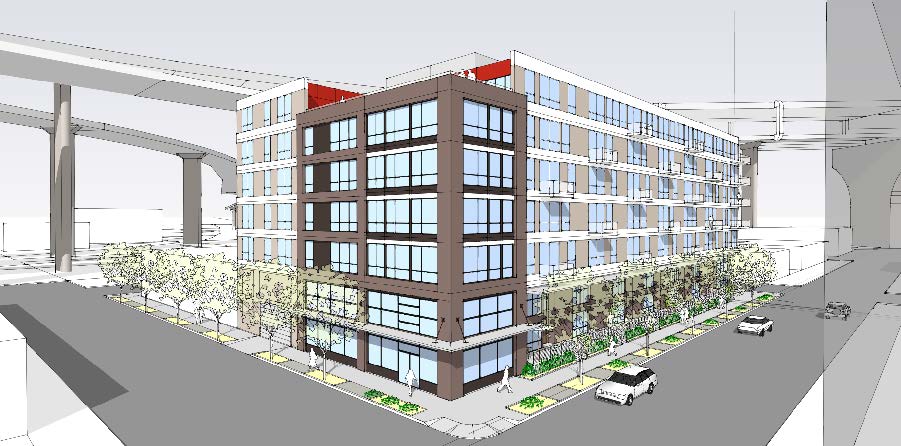 The proposed building would occupy three quarters of a block at NW 14th & Raleigh, at the far north end of the Pearl District. The site is currently occupied by a 20,000 sq warehouse, built in 1929, and a 10,000 sq ft garage, built in 1947. Both would be demolished.
The primary material proposed for the building is fiber cement panel, with brick veneer at the ground floor and the retail corner.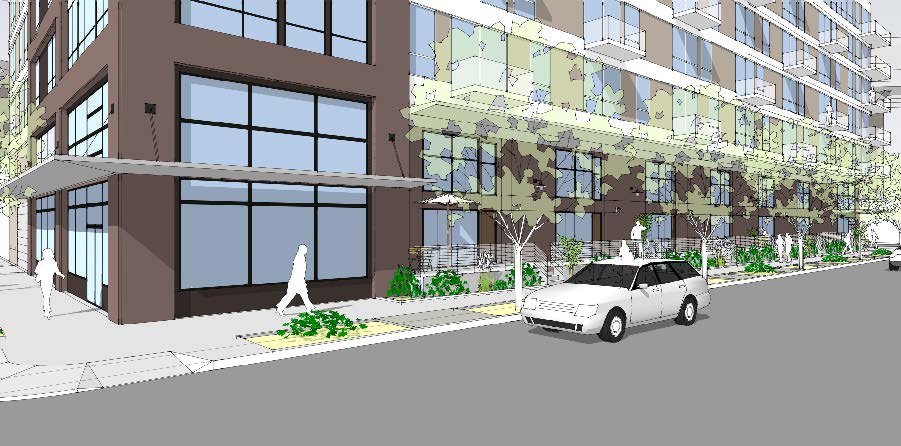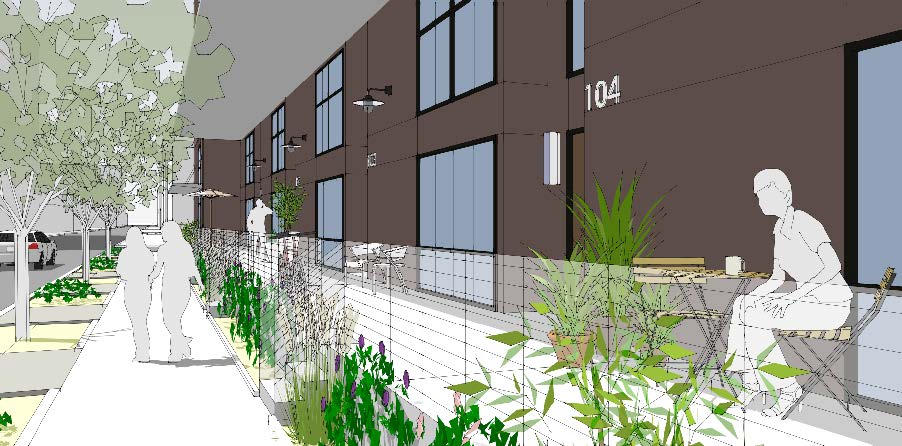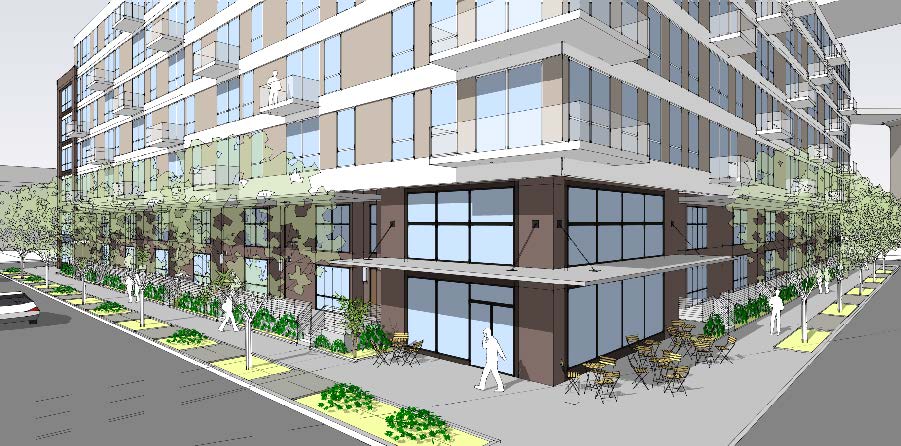 A memo [PDF] to the Design Commission published before the hearing expressed significant concerns about the choice of materials, the lack of ground floor active uses, the design and location of parking garage entrances and the overall coherency of the design.
The project will be required to go through a Type III Design Review, with public hearings before the Design Commission.
Plans and Elevations