This is an updated version of a post originally published on April 22nd 2015. 
Construction is well underway on the Modera Pearl apartments, at the north end of the Pearl District. The project will include 290 rental apartments, including live/work spaces at the ground level.  Two level of below-grade parking will provide 220 car parking spaces. The design of the building is by SERA Architects for Mill Creek Residential Trust.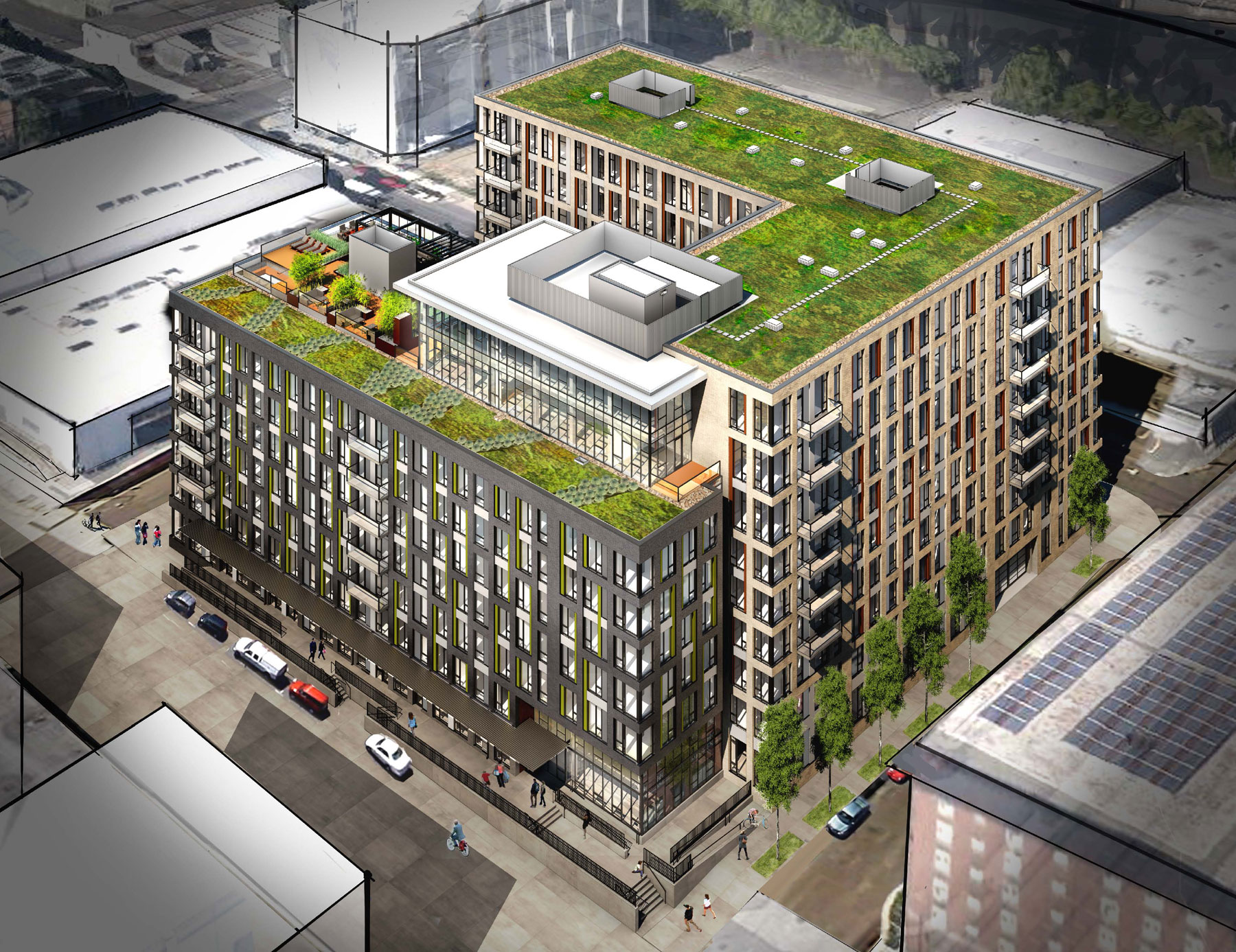 The site at 1420 NW 14th Avenue was previously the location of a Cash & Carry store, built in 1991. The store, seen below in April 2014, relocated in April 2015. Demolition of the existing single story building began shortly afterwards.
The U-shaped building is divided into two primary masses: a 7 story volume along NW 13th Ave, clad in a dark ironspot brick; and a 9 story volume along NW Quimby St and 14th Ave, clad in a lighter Mediterranean brick. An at-grade courtyard will face onto NW Pettygrove St, which will be improved to the Pettygrove Green Street standards. A loading dock made of board formed concrete will be located on NW 13th Ave. The primary building entrance will be a the corner of NW 13th Ave and Quimby St, marked by a double height volume clad in aluminum storefront glazing. The residential units will use vinyl windows, recessed 7″ into the brick facade.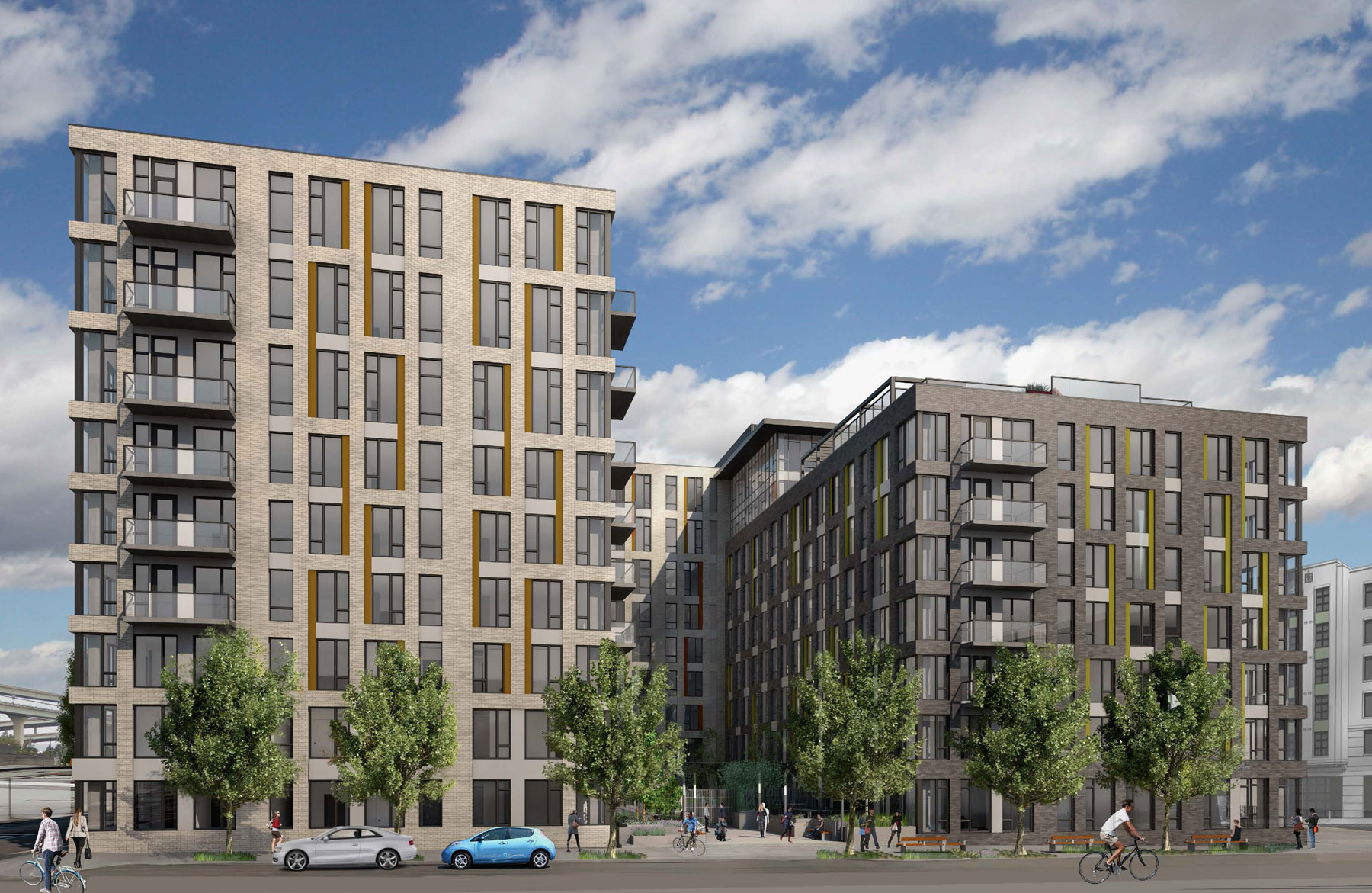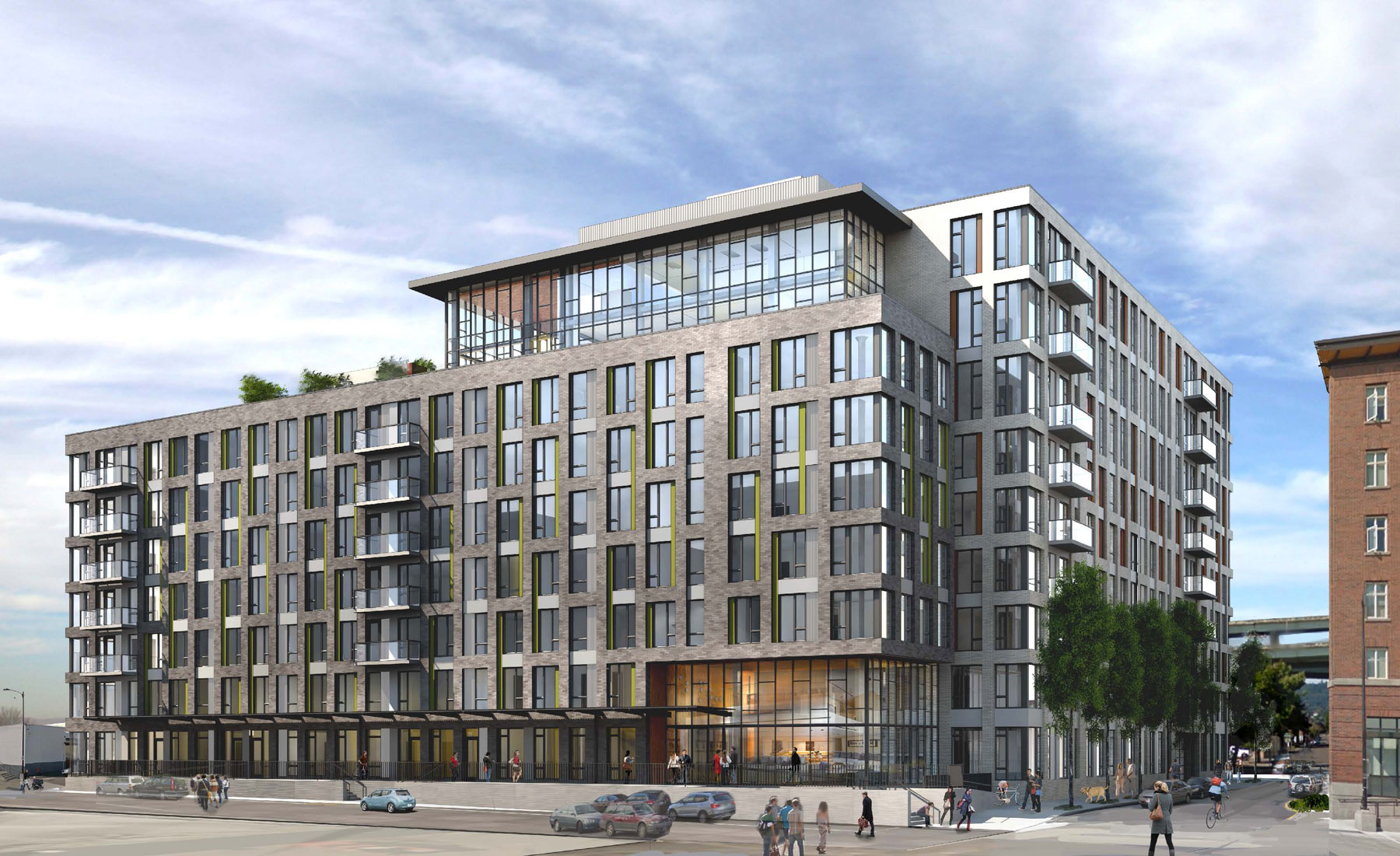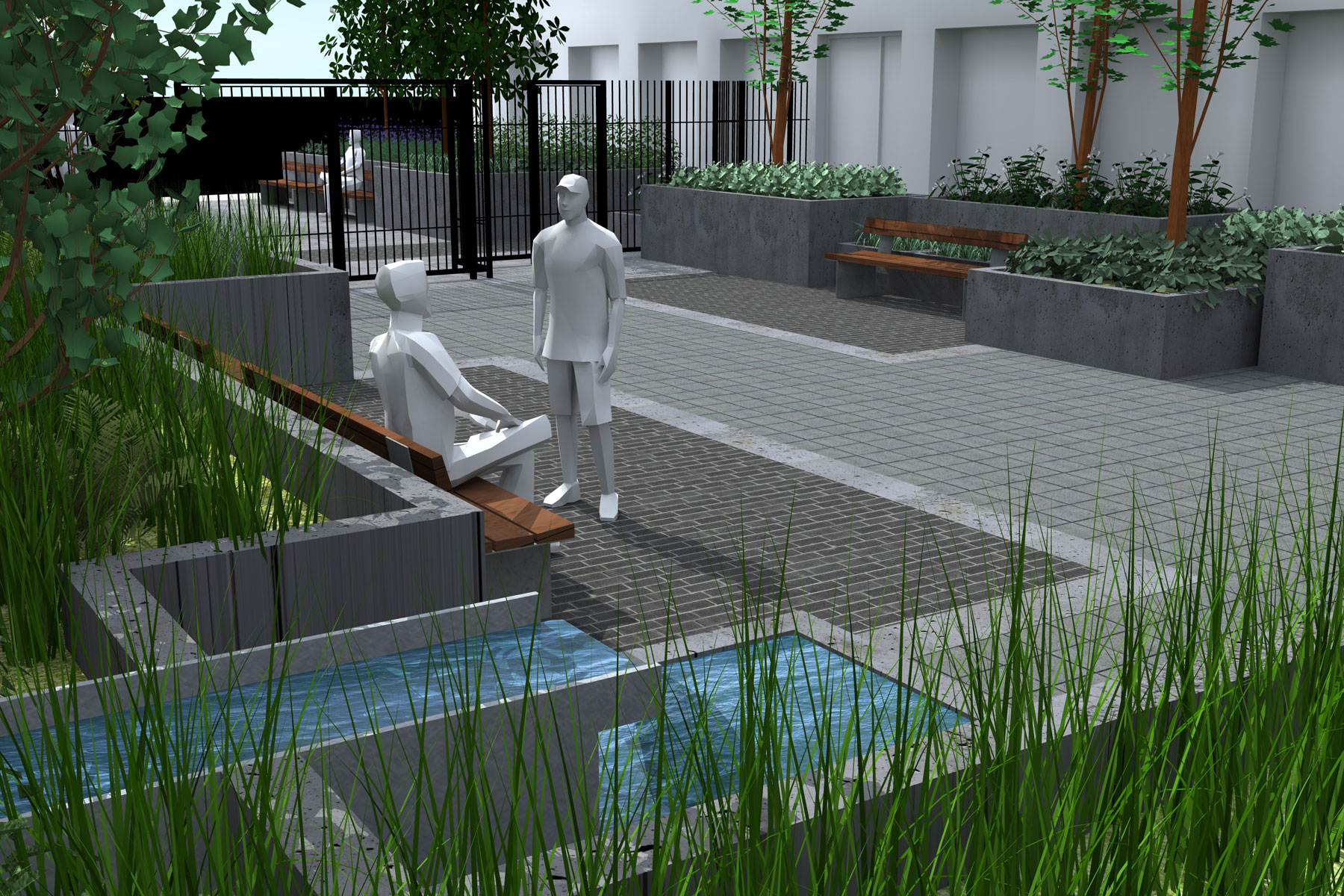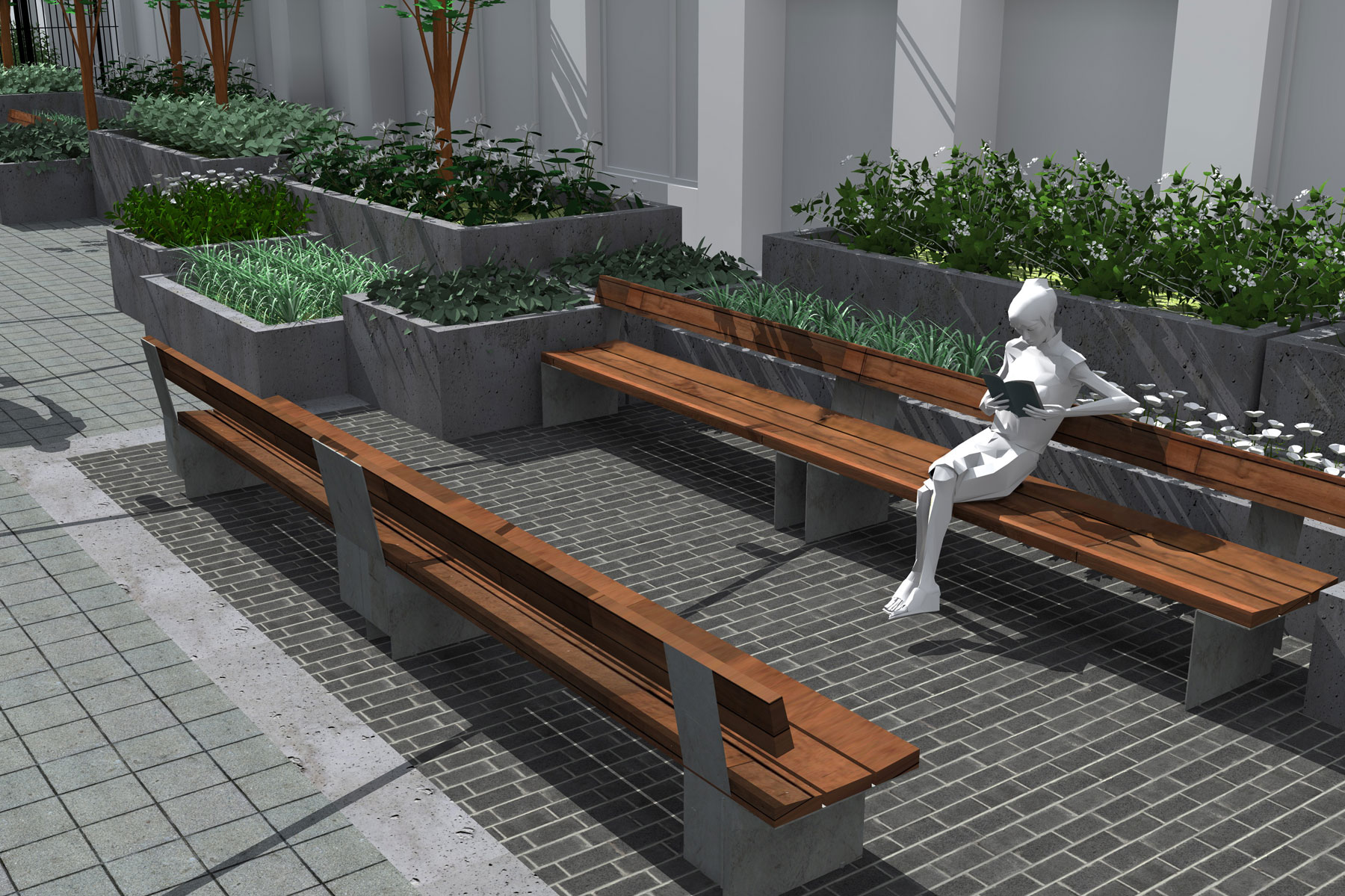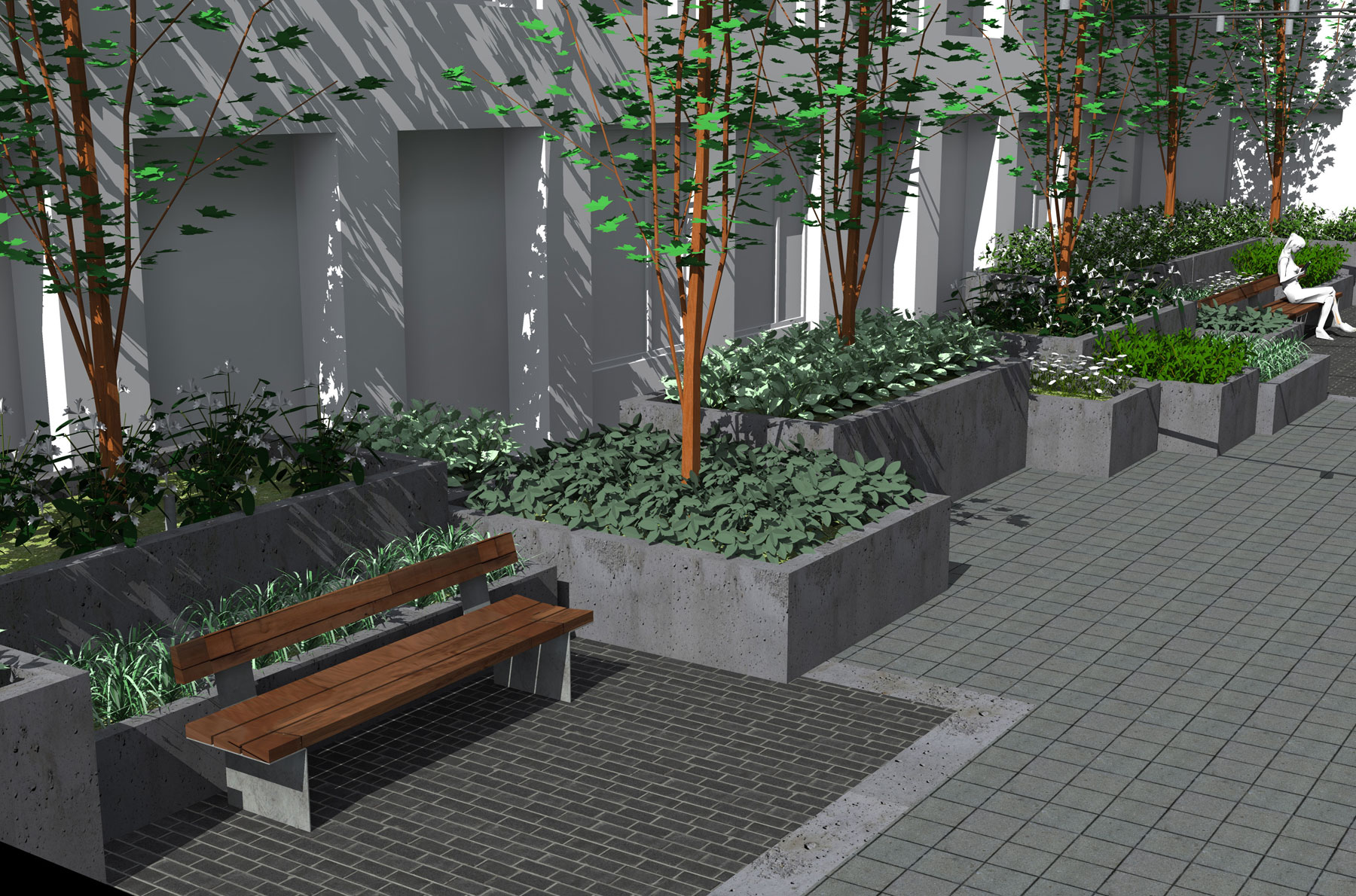 Amenities for the residents will be located at the top of the building. At the 8th floor a game room and sky lounge will open out onto an roof terrace with a fire pit, bbq and spa. A fitness center and wine room will be located at the 9th floor.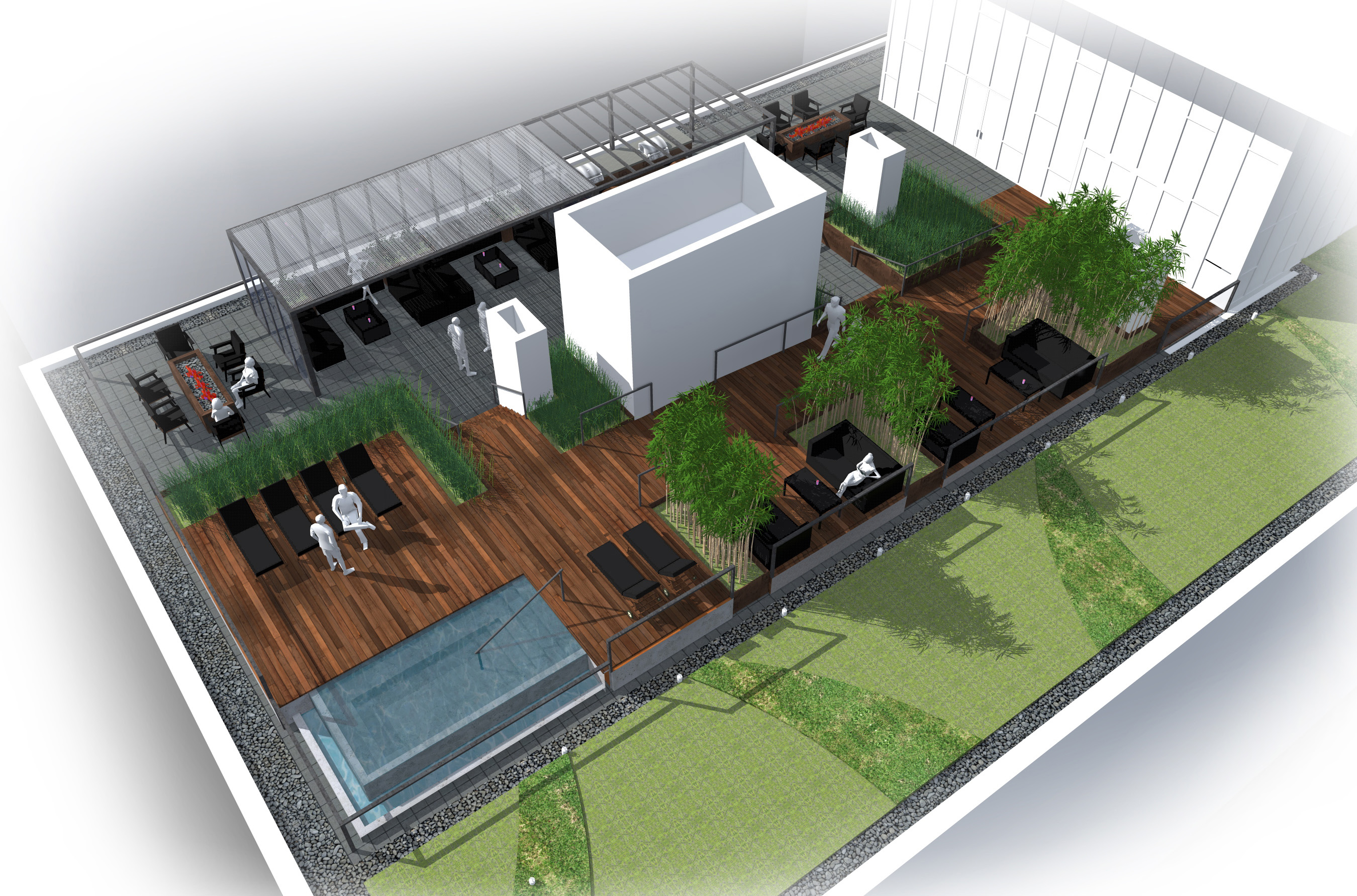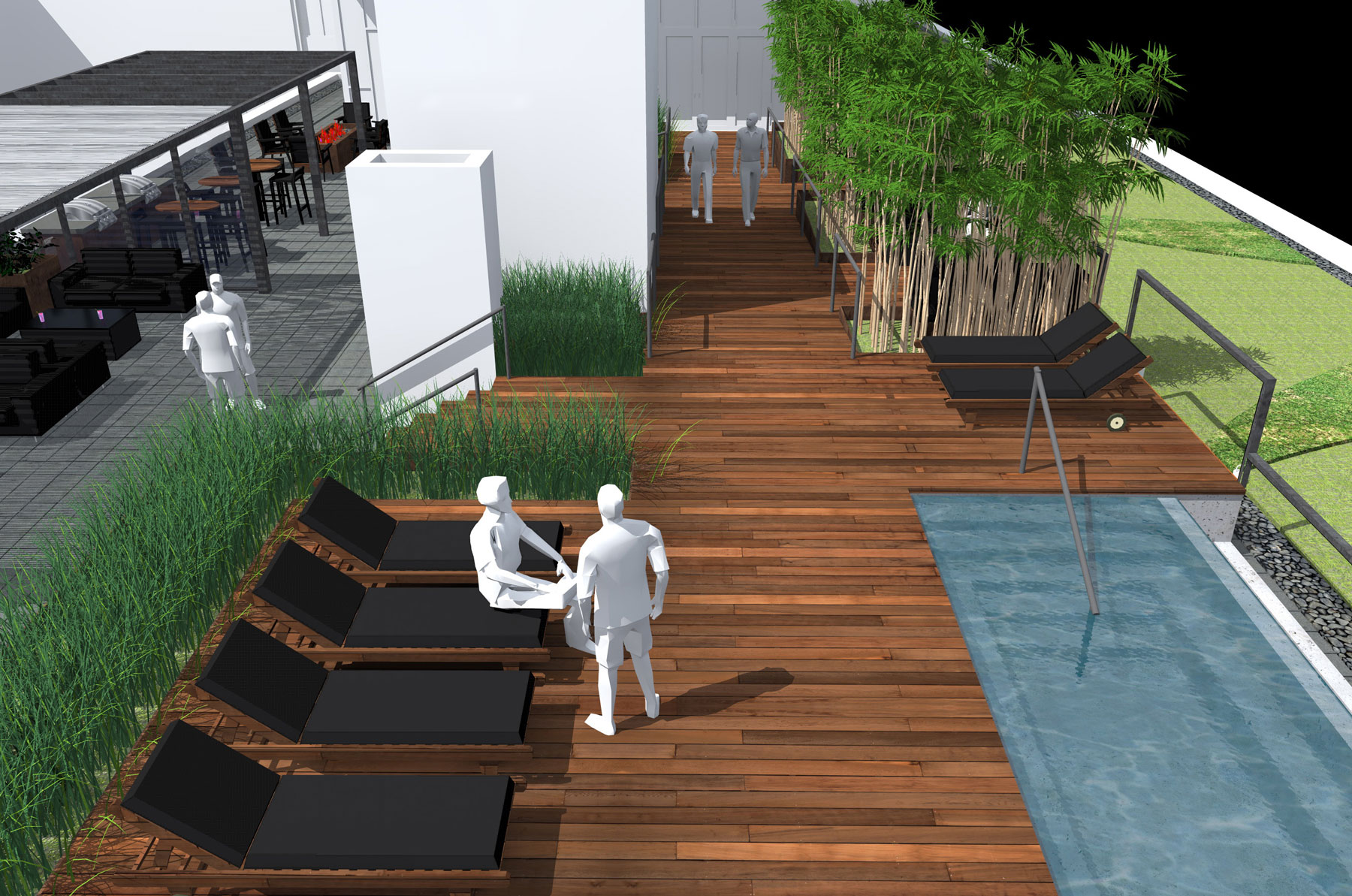 The project was approved through a Type III Design Review in May 2014. In the Final Findings And Decision By The Design Commission [PDF] the project was praised for its composition:
The design review process exists to promote the conservation, enhancement, and continued vitality of areas of the City with special scenic, architectural, or cultural value. The overall design results in a composition that is interesting to view and generally enhances the urban environment. This includes integration of the slot between the two brick masses, integration of the roof forms, the west façade massing and activation of NW 14th Avenue, wall profile and depth at the windows, and the experience of the courtyard both inside and along the sidewalk. Building elements and site design features such as the raised dock and rooftop amenity spaces create environments that enhance the resident and pedestrian experience. The modifications to parking space widths and bicycle parking dimensions allow for more of these on-site amenities, resulting in a site layout that creates a building better able to fit within the neighborhood. The proposal meets the applicable design guidelines and modification criteria and therefore warrants approval.
An excavation and shoring permit for the Modera Pearl was issued in May 2015. The building is scheduled for completion in 2017.
Plans, Elevations and Sections