The Design Commission has approved a new hotel at SW 10th & Alder. The 12 story hotel, designed by DLR Group for Graves Hospitality, will be operated as a Moxy Hotel, a new brand by Marriott International. The building will rise to a maximum height of 140′-4″, and will include 197 guest rooms. No vehicular parking is proposed.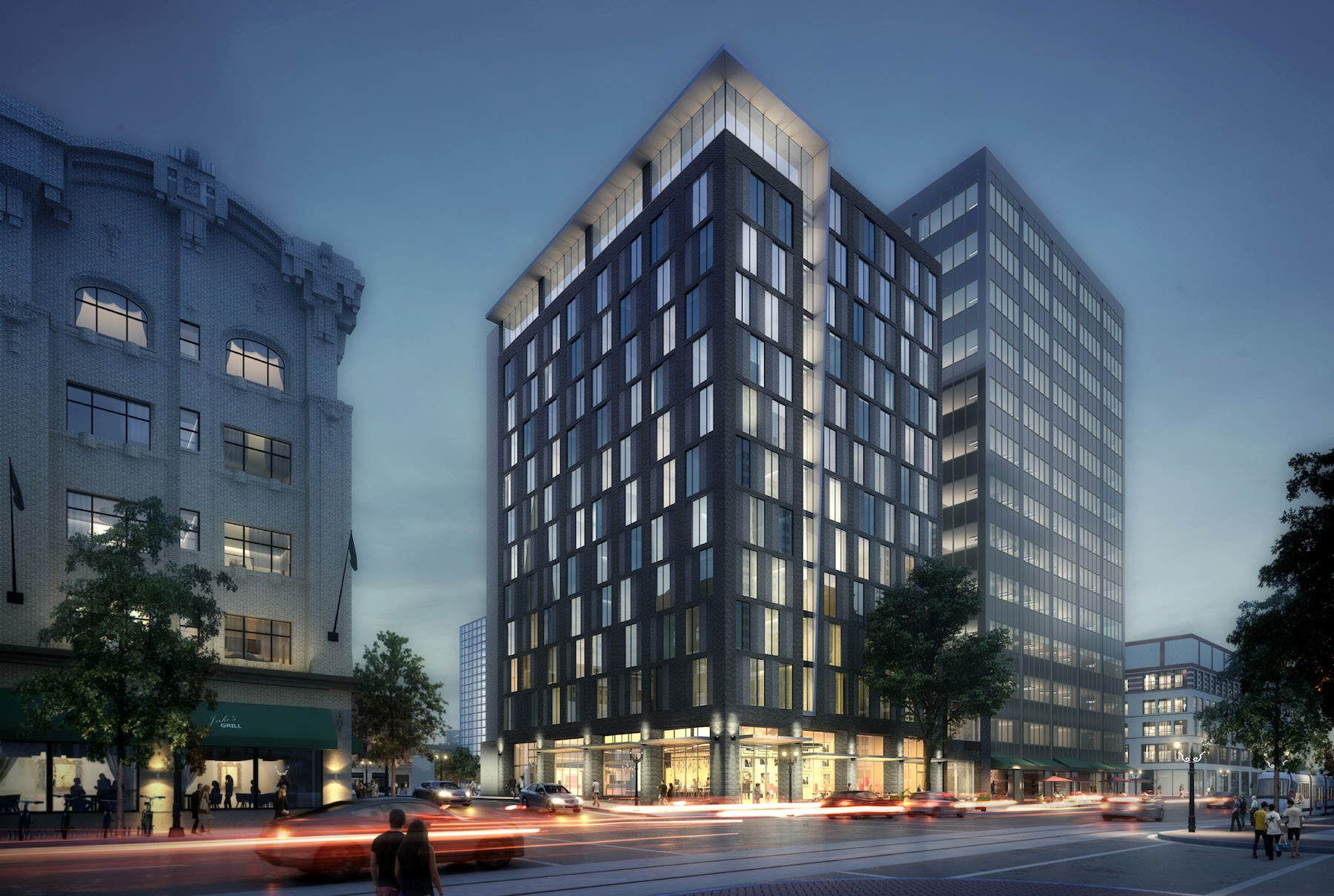 The project will be located on a site occupying slightly less than a quarter of a block at 539 SW 10th Ave. The site, owned by Downtown Development Group, is currently used for surface car parking with food carts lining the perimeter of the site. In April of this year news broke that there are separate plans for development on the full block to the east, home to Portland's largest collection of food carts.
Two other hotels are currently under construction in close proximity to the site along Alder: the SW 11th & Alder hotel and The Woodlark Hotel.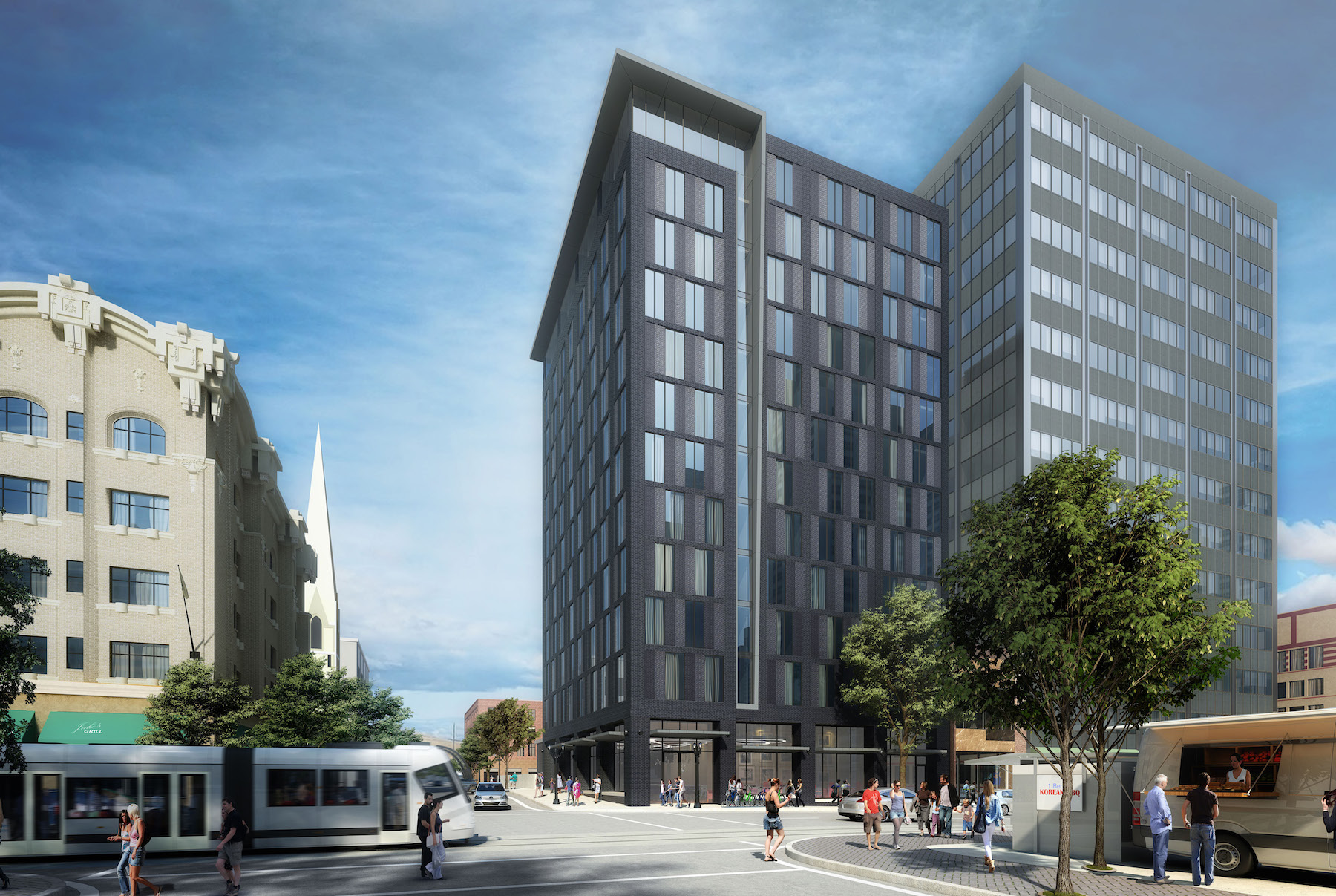 The hotel would not have a traditional full service restaurant, but instead proposes to create room for food carts at the ground level, adjacent to the code required loading dock. Use of the dock for loading purposes is proposed to be limited to early mornings, enabling it to be used for seating during the daytime. Hotel check in would be performed at the bar / lounge, located at the corner of SW Alder and 10th Ave.
Exterior materials proposed for the building include dark iron spot brick in three textures, aluminum composite material panel, fiberglass windows and aluminum sliding doors and storefront.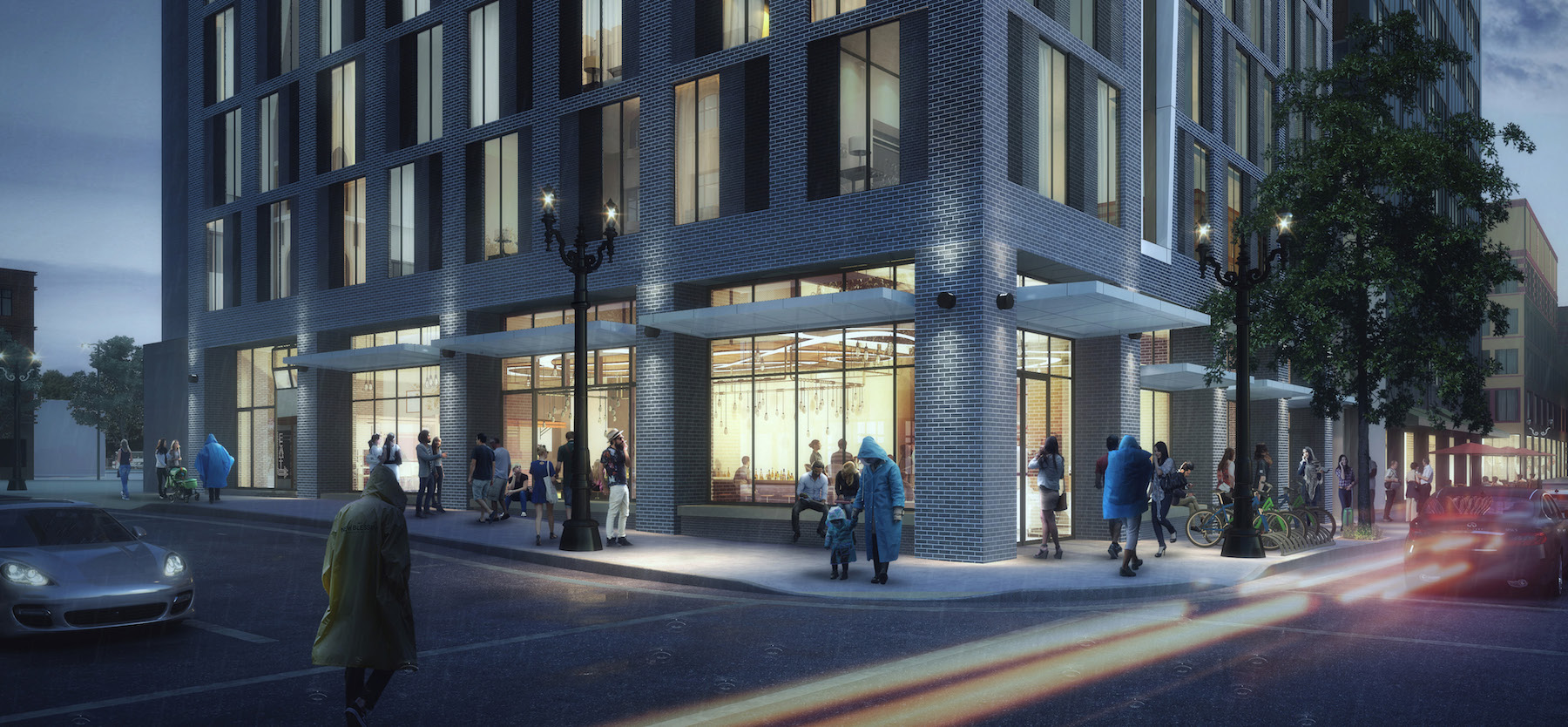 The Moxy Hotel was approved by a unanimous vote of the Design Commission, on February 15, 2018, following two previous design advice hearings, held in August and October 2017.  In conclusion to the Final Findings And Decision By The Design Commission to the project was praised for its active ground floor:
Utilizing high-quality materials and a restrained, timeless architectural style, this proposal strives to incorporate many of Portland's notable characteristics, including an active public realm along its exterior, deep canopies to protect pedestrians, large windows to foster connection with the interior, and subtle architectural detailing to provide visual interest. The overall massing and palette are designed to respond to, and compliment, the surrounding context.
Building permits for the Moxy Hotel are currently under review.
Drawings