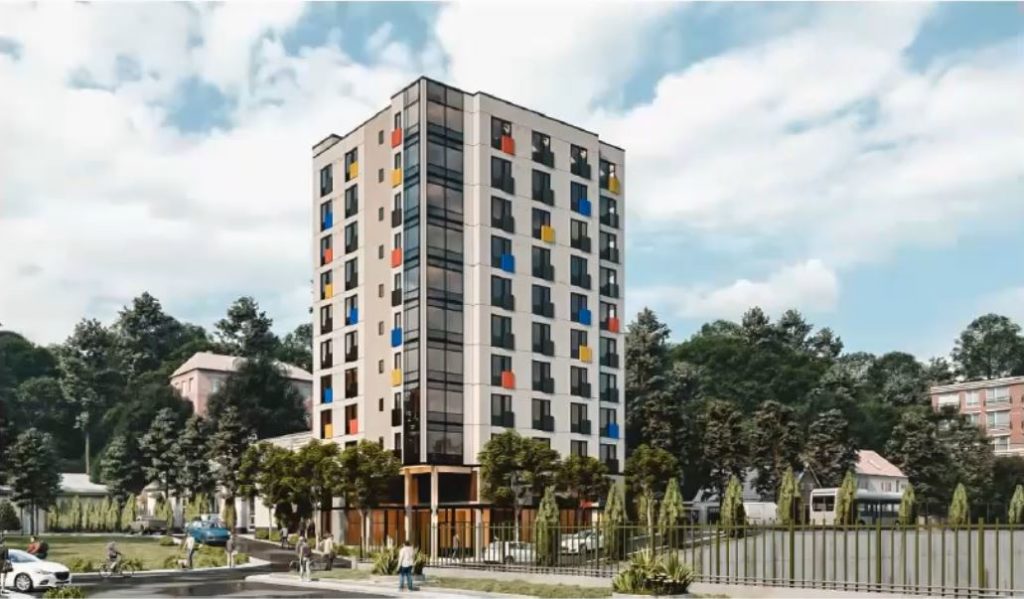 Every week, the Bureau of Development Services publishes lists of Early Assistance applications, Land Use Reviews and Building Permits processed in the previous week. We publish the highlights. This post covers October 18th, 2021 to October 24th, 2021.
Early Assistance has been requested by YBA Architects for a project South of 9330 SE Harold St:
The project consists of two buildings. Building A is a the 129,095SF 5-story, Type IIIB with 162 units of varying in size. The building fronts SE 92nd Avenue and creating an ¿L¿ shape around a residential green. Building B consists of seven 2-story town homes totaling 7,452SF. The main building will house a commercial gym at the SE corner, commercial co-working space in the center on 92nd, and a commercial office at the NW corner. Stormwater will be disposed through drywells , located either in the parking lot, or the landscape area in middle of the site.
Early Assistance has been requested for a project at 6698 NE MT St Helens Ave:
Applicant wishes to develop a car dealership, which may include (a) sales and leasing office (b) interior vehicle display (c) vehicle storage (d) vehicle repair facility and (e) other accessory uses such
as car wash on one or more of the development sites.
A Pre-Application Conference has been scheduled to discuss a project at East of 12395 SW Clara Ln:
52-bed residential care facility on a vacant property in the R10 zone – Conditional Use Review
A project at 1460 NE Prescott St has been submitted for building permit review by Koble Creative Architecture:
PDOX PS – new 3 story mixed-use building with basement. Basement storage, first and second story retail spaces, and 3rd story dwelling unit. Includes associated site work.
A project at 4961 SE 73rd Ave has been submitted for building permit review by McGuirl Designs & Architecture:
PDOX PS – Building A – new 3-story, 16-unit apartment building with associated site with/ w/ 21-092509-CO

PDOX PS – Building B – new 3-story, 14-unit apartment building with associated site with/ w/ 21-092506-CO
The SW Park Apartments at 2059 SW Park Ave have been submitted for building permit review:
SW PARK APTS – New 11-story, 89-unit prefabricated modular building utilizing mass plywood panels and light gauge steel; no parking; includes associated site work *** w/21-069768-MT ***
A building permit was issued to Mithun for Building A, a part of the Pop Blocks Phase 1A:
PEPSI BLOCKS – BUILDING A – New 8-story mixed-use building with 219 apartment units, residential amenities, retail spaces, and underground parking; includes new Woonerf, plaza, and associated site work. Project does NOT use Type III Code Guide. *** w/20-129212-MT ***