The Design Commission has approved a 5-story, 64' tall mixed use building in the Kerns neighborhood, designed by C2K Architecture for Green Light Development. The project, currently known as the Glisan Street Apartments, will include 86 residential units as well as ground floor retail. 22 vehicular parking spaces will be provided in an at-grade garage, accessed from NE 15th Ave. 132 long term bike parking spaces will be provided, split between 88 spaces in a bike room, 42 spaces in the residential units and 2 spaces in the retail area.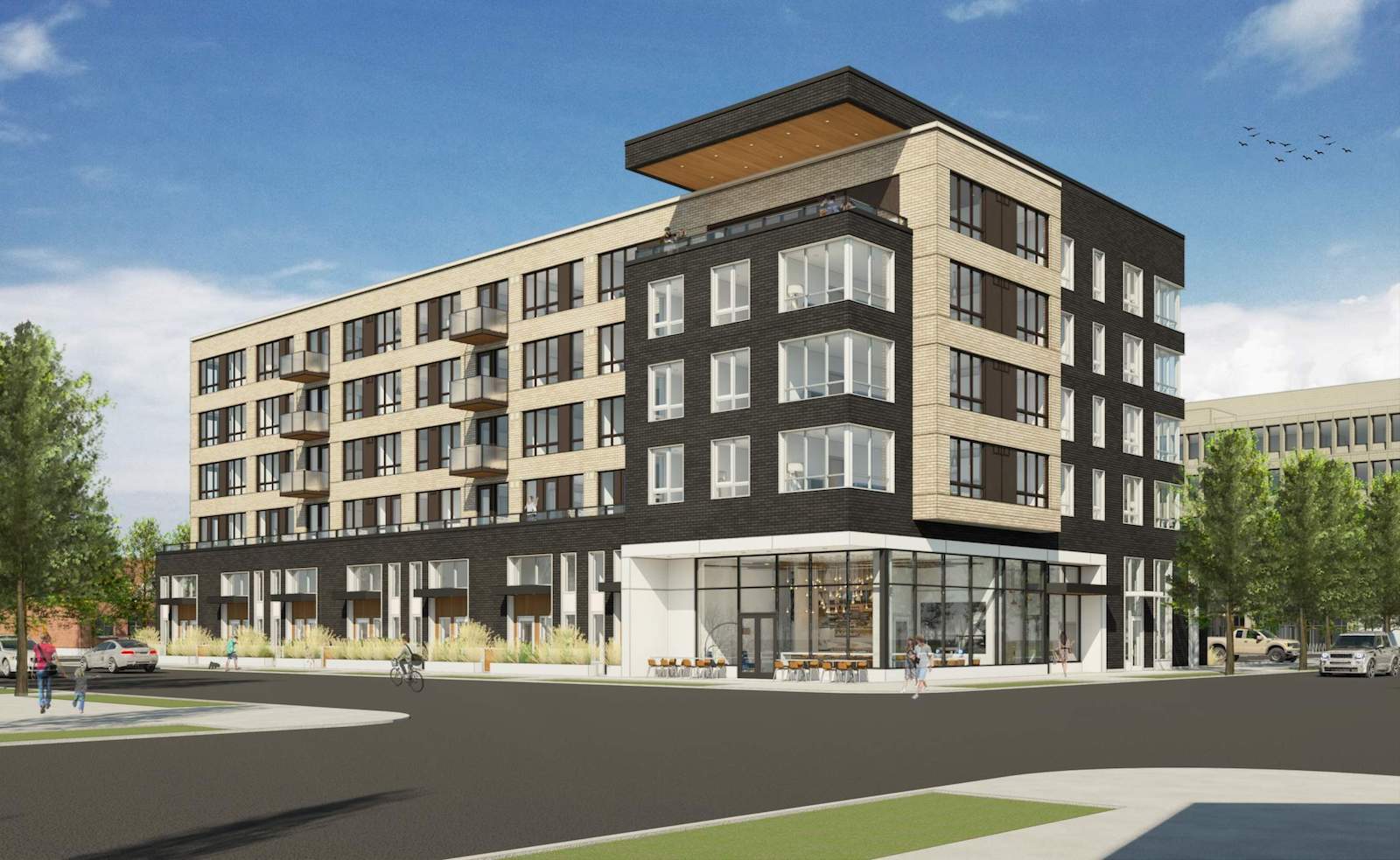 The project will be located on the southernmost portion of a parking lot serving a 1965 office building at 1500 NE Irving St. A separate renovation of the Skidmore, Owings & Merrill designed building is planned in the future.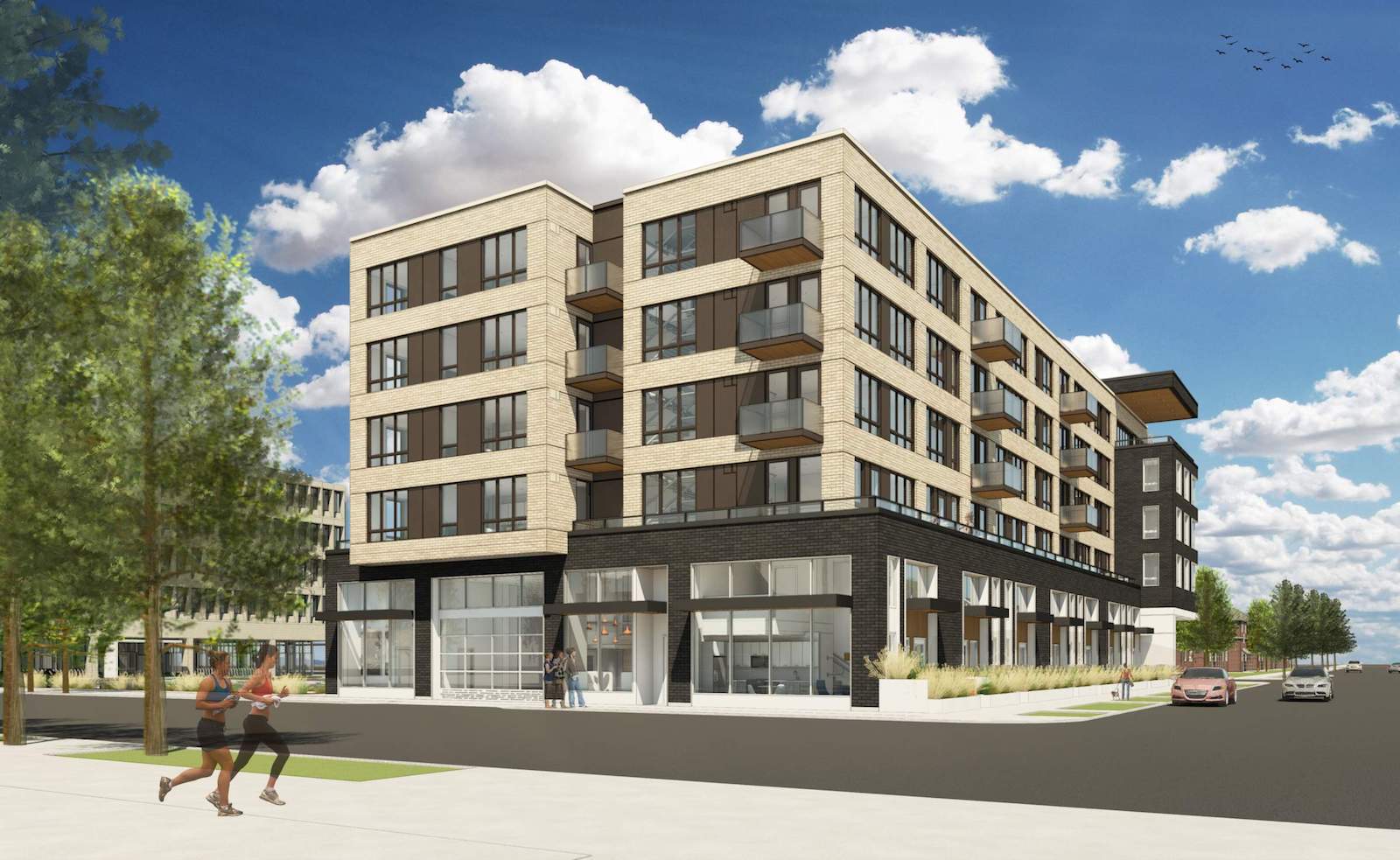 The building is arranged as a bar shaped mass. At the ground level fronting NE Glisan St there will be seven units with mezzanine bedroom lofts. A small retail space is proposed at the corner of NE Glisan St and 16th Ave. An amenity room for building residents will be provided at the fifth floor.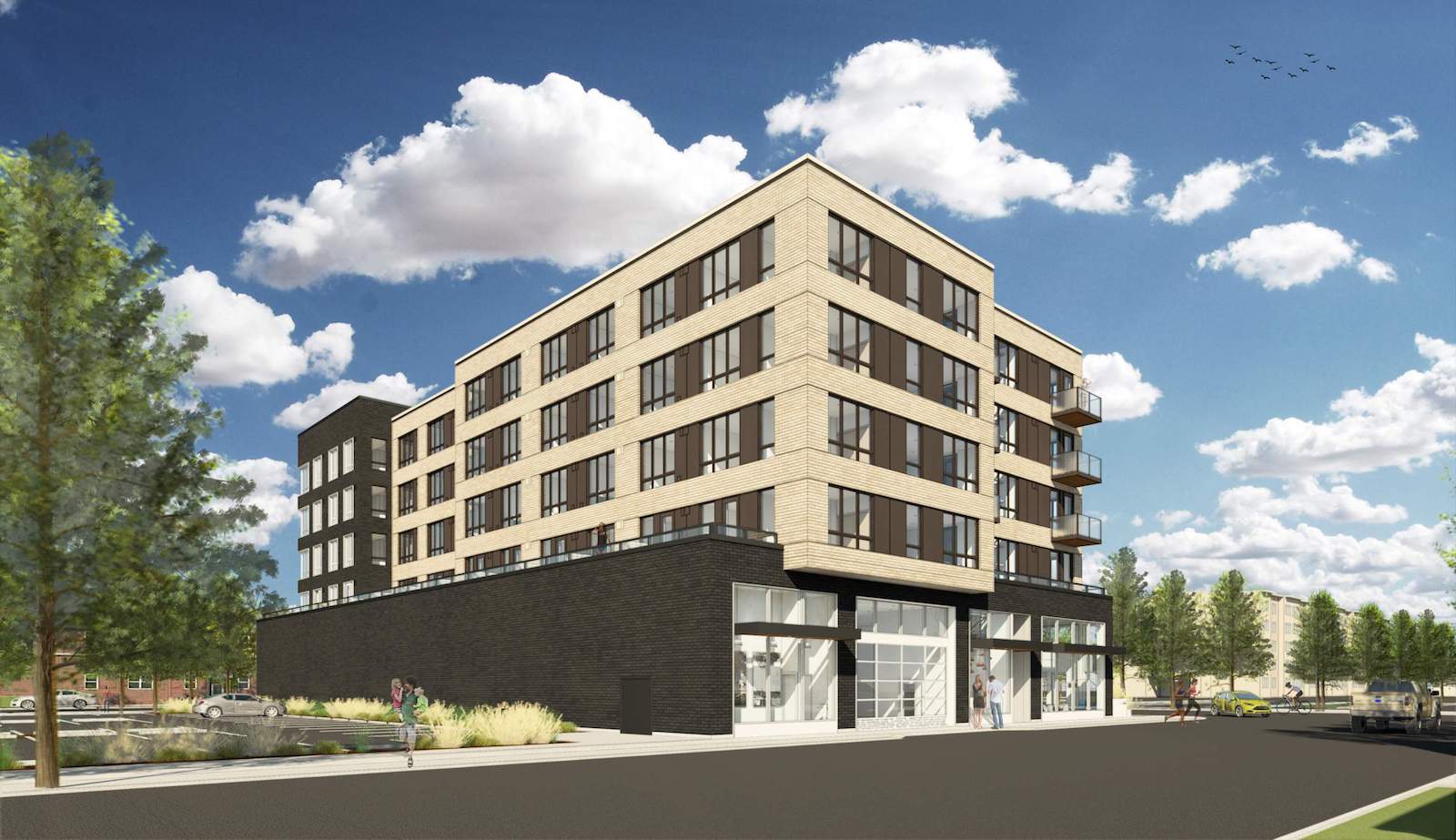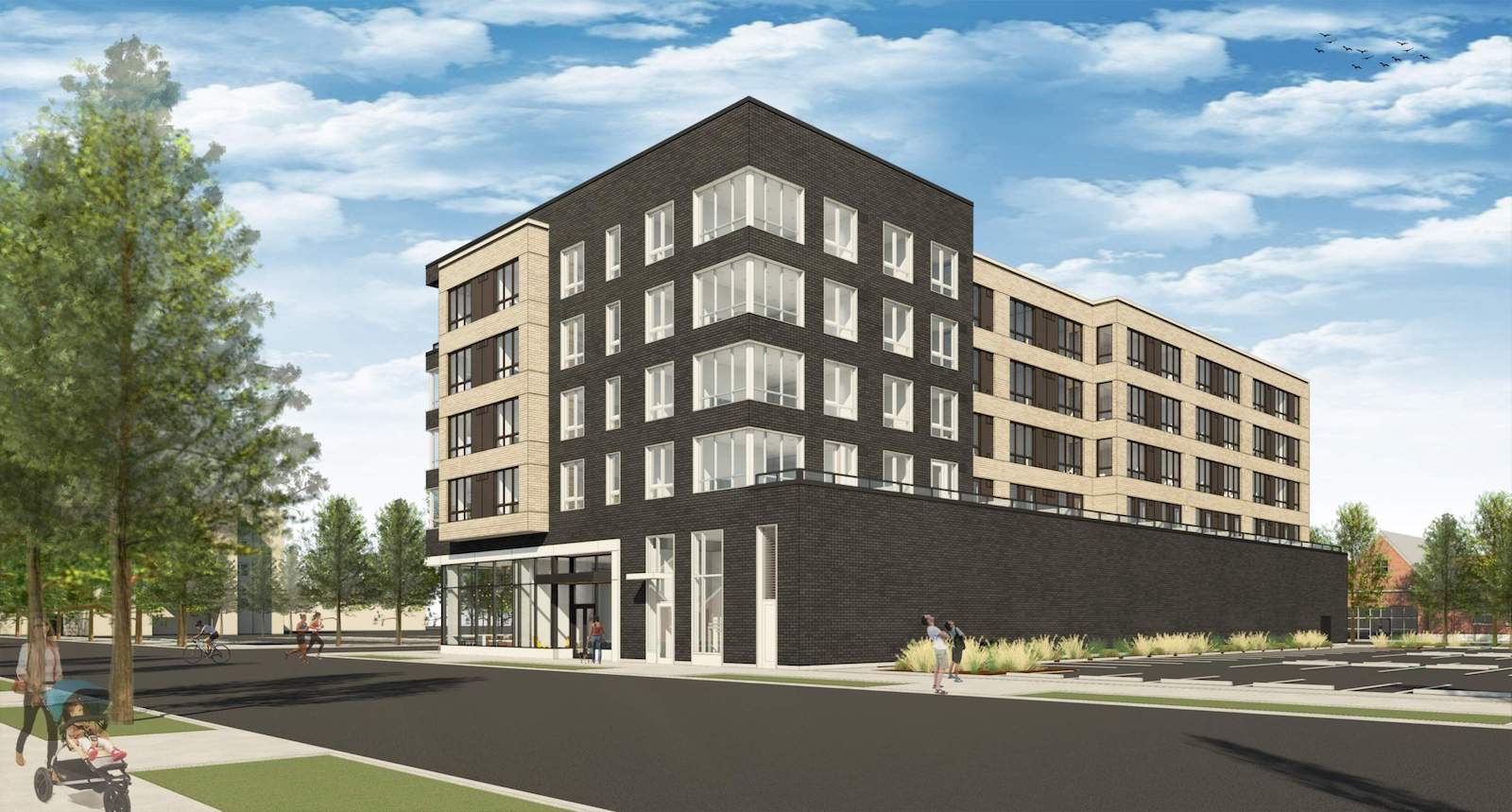 The primary exterior material for the building will be brick in coal and almond colors. Other materials proposed include metal panel, wood veneer, aluminum storefront system, and vinyl windows.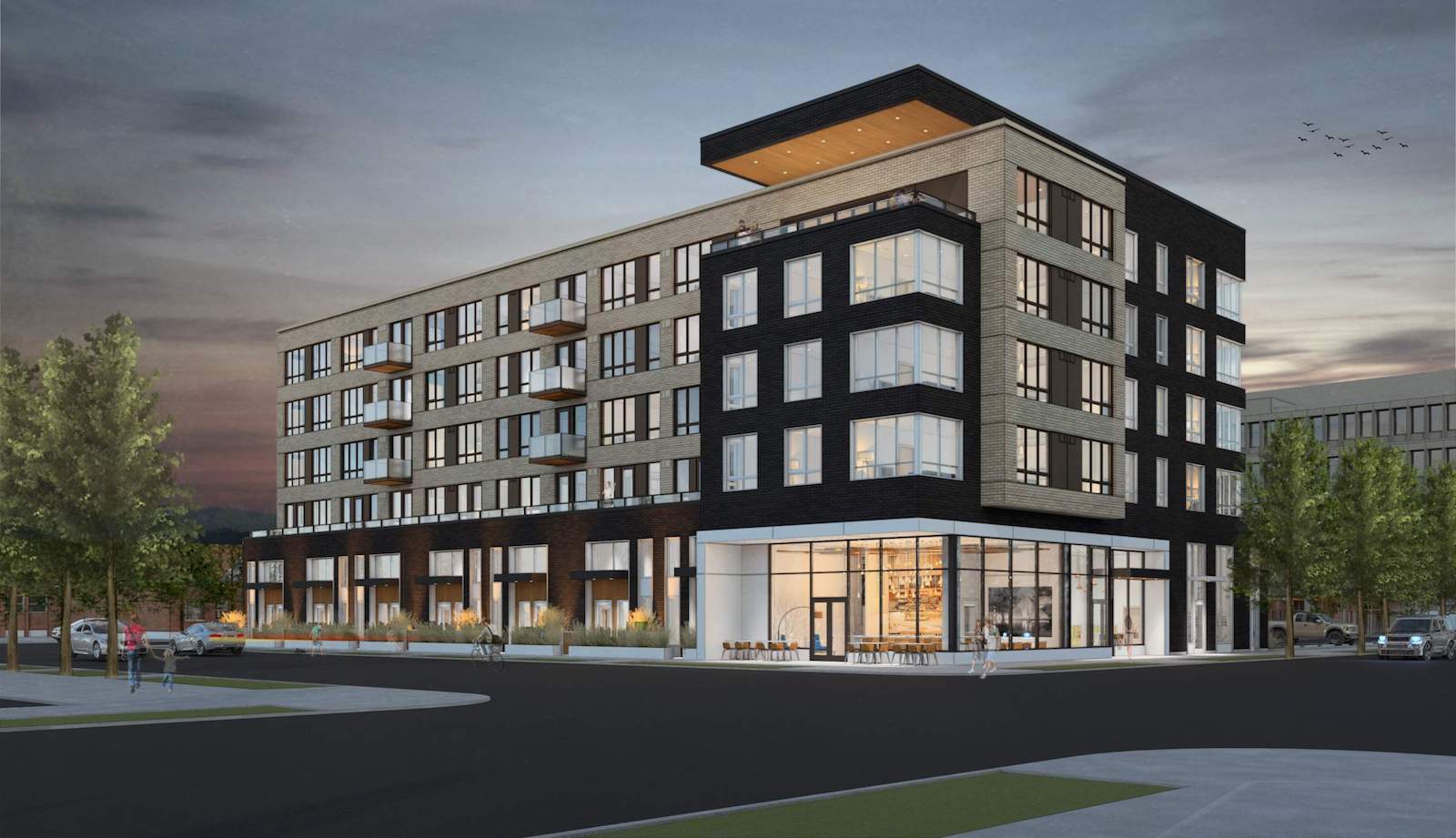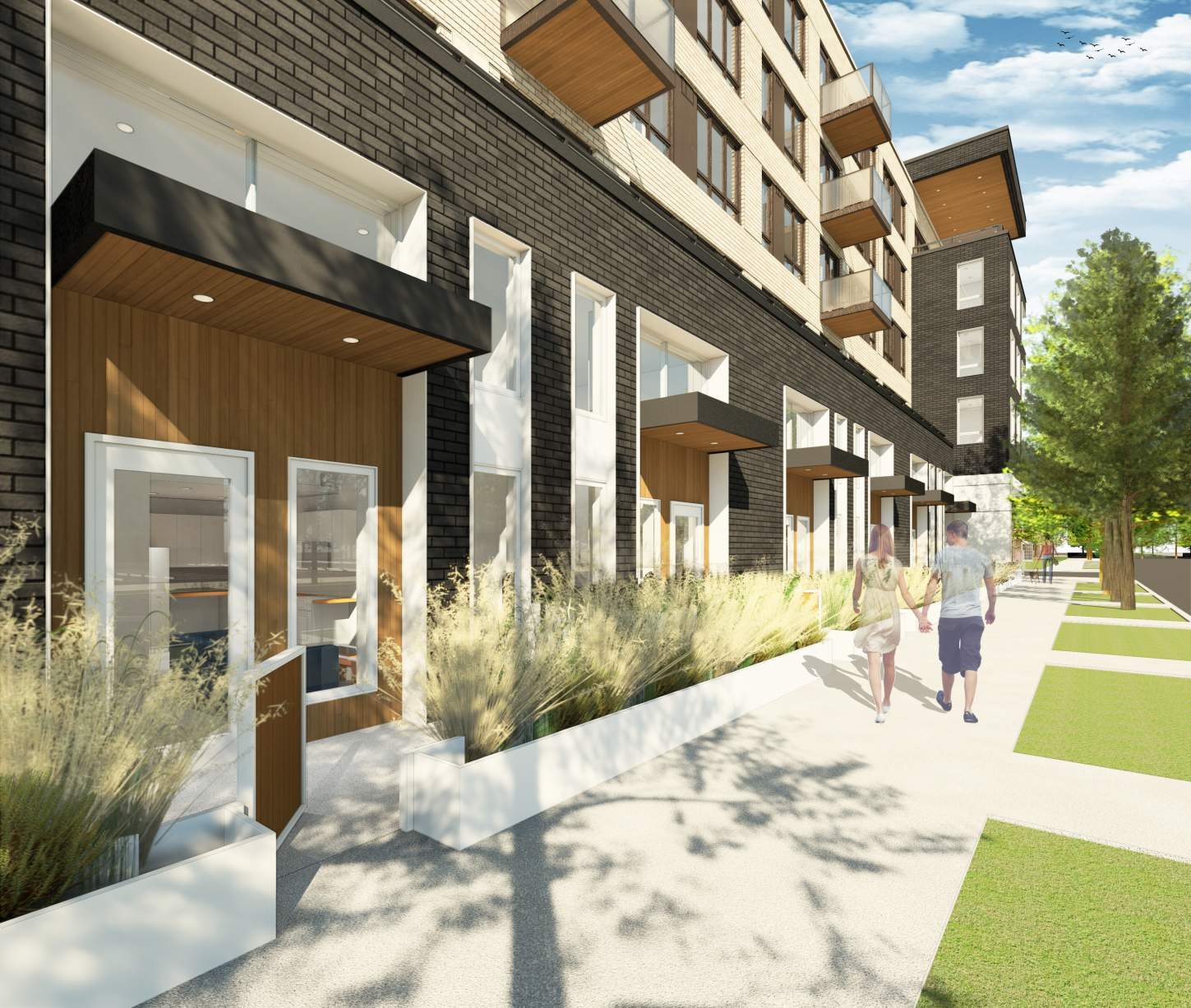 The Glisan Street Apartments were approved by unanimous vote at the project's third Design Review hearing, held on November 2nd 2017. In the Final Findings and Decision by the Design Commission the development was praised for its "simple and well composed design":
The Glisan Street Apartments is an infill development that provides transition between the institutional and office uses on the north and west, and the multi-family residential uses on the east and south east. The simple and well composed design responds to the context and helps provide this transition by scaling down the mass and bulk of the building with vertical breaks, façade setbacks and material differentiation. The ground level of the street facing façade have been articulated with stoops and planters, corner retail and higher level of transparency to address the pedestrian emphasis guidelines. Good quality and well detailed material palette that is sensitive to the historic context have been provided.
Building permits will need to be obtained before construction can begin.
Drawings