The Design Commission has approved designs for full block, 20 story mixed use tower at 140 SW Columbia St, designed by GBD Architects. The project for Texas-based developer Alamo Manhattan will include  349 residential units, 15,000 sq ft of ground floor retail space within the ground floor. An above grade garage will include 236 vehicular parking spaces. 521 long term bicycle parking spaces are proposed.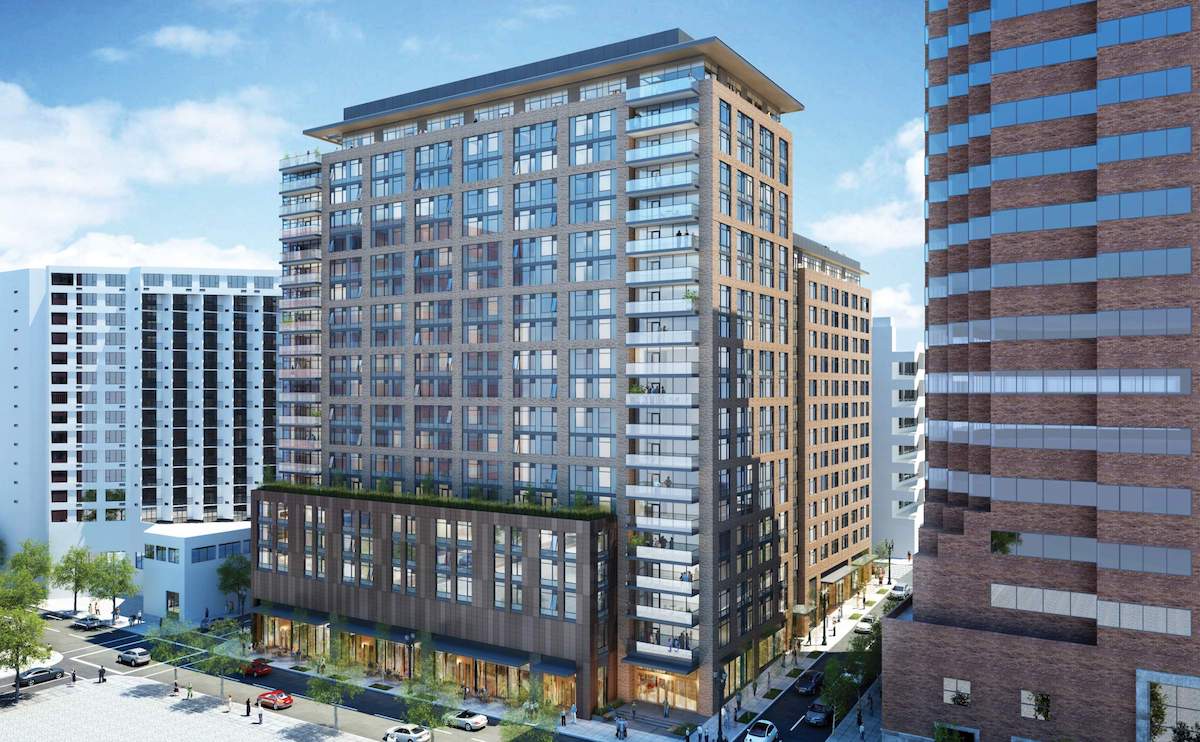 The full block site was once occupied by KOIN, who planned to sell their building to KOIN Tower developers Olympia and York, in exchange for the rights to move into the new tower being built one block to the west. Early 1980s plans envisioned construction of a 15-story office building to replace the demolished KOIN studios. Today, the southern portion of the block houses a "bunker", used as the sole parking and loading access for the KOIN Tower.  The northern portion of the block is used for surface parking.
In 1999 Louis Dreyfus Group, by then the owner of the KOIN Tower, announced plans to build a 15 story office building on the block. The site was eventually sold by KOIN's parent company to the Goodman family controlled Downtown Development Group in 2013. In 2015 it was one of the candidate sites for the new Multnomah County Central Courthouse. Construction is nearing completion on The Porter hotel, located kitty corner from the site.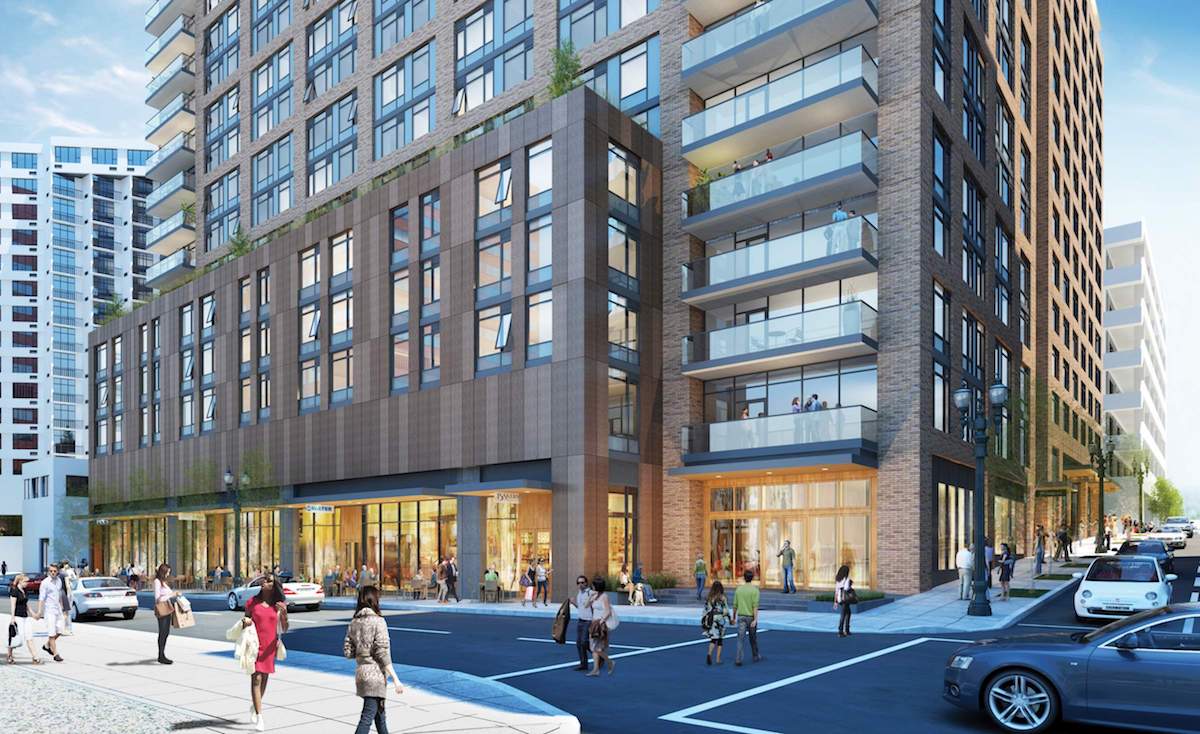 The building is massed as a five story podium, with an L-shaped tower above it. The podium contains the building's parking, which is wrapped with residential uses on the north and west elevations. A single garage entry on SW Clay St will provide access to both the existing KOIN tower parking garage and the new parking for 140 SW Columbia.
At level 6 a landscaped terrace is proposed, oriented to the southeast of the block. Outdoor space is also proposed at levels 16 and 20. Building amenities shown include a fitness center, spin room, library and conference room at level 6, and a community room at level 20.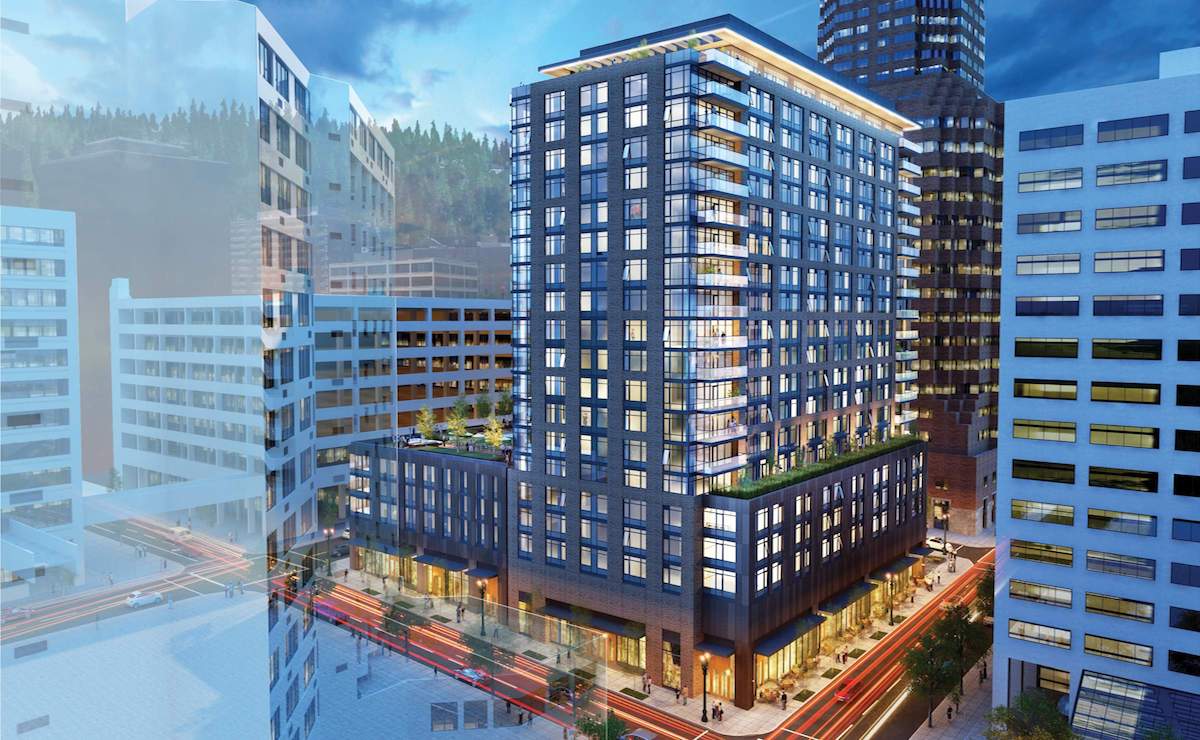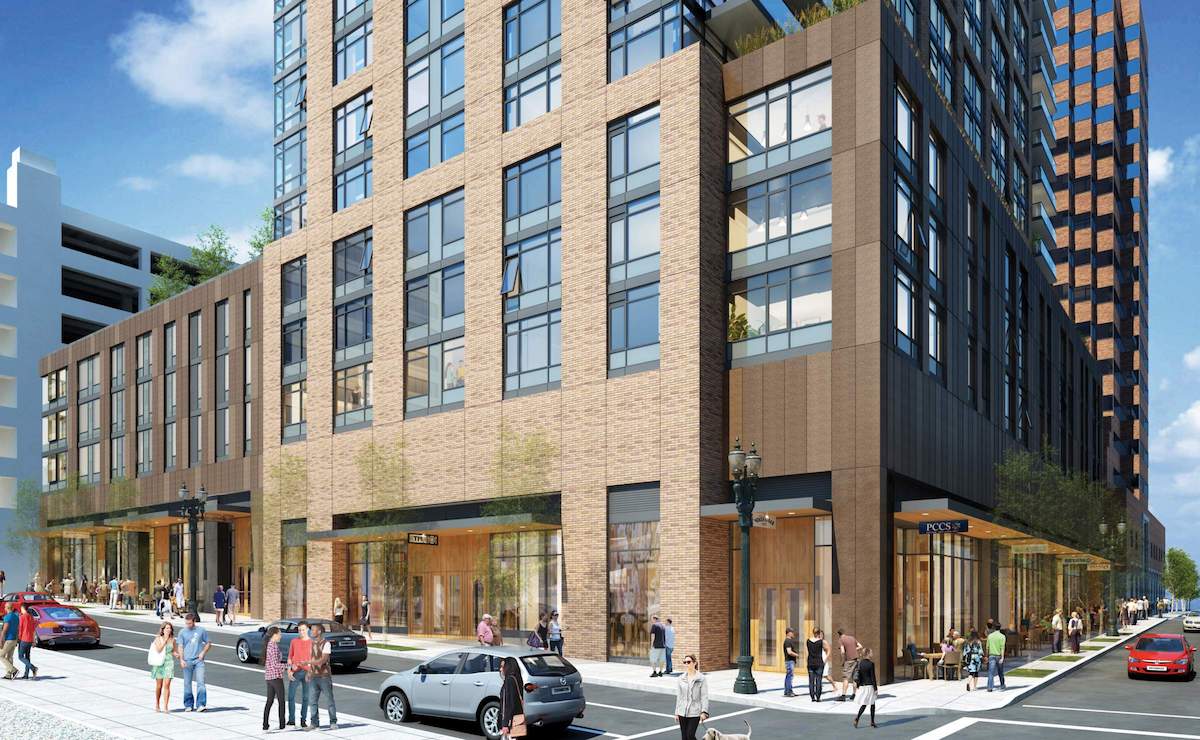 Materials proposed include brick in a running bond pattern, precast concrete, glass balcony guardrails, composite metal panel, aluminum window wall with vision and spandrel glass, aluminum storefront and metal canopies with wood soffits.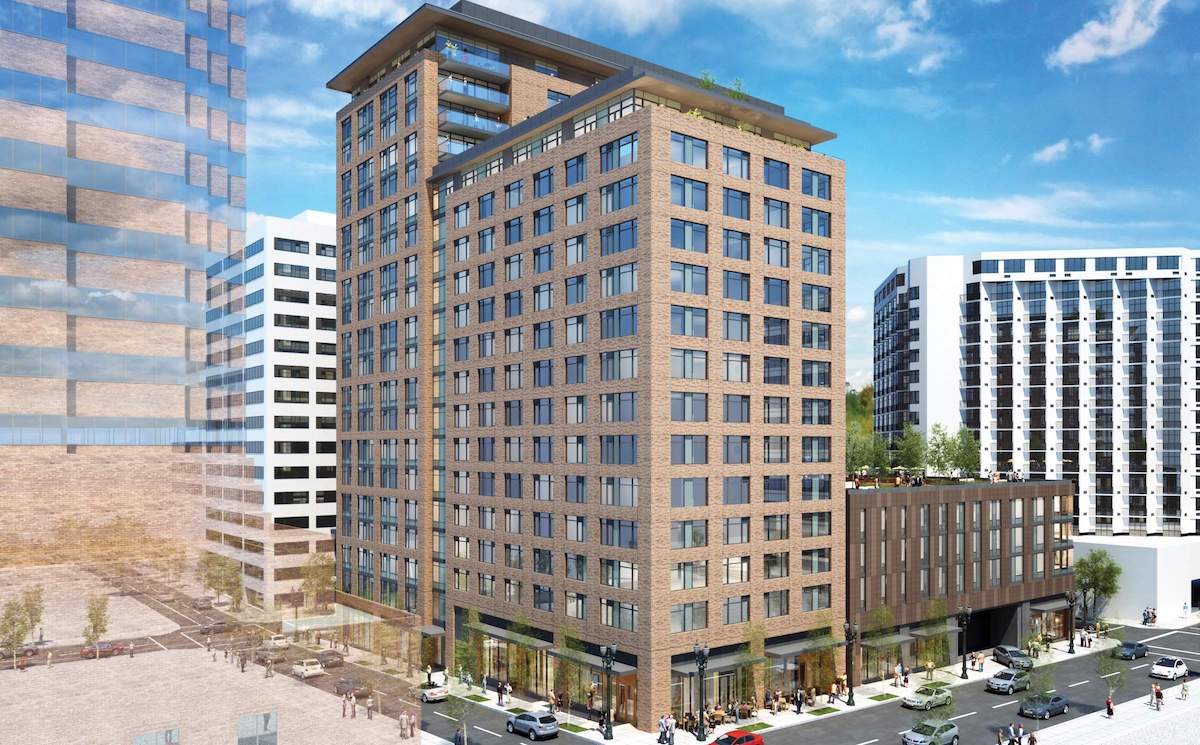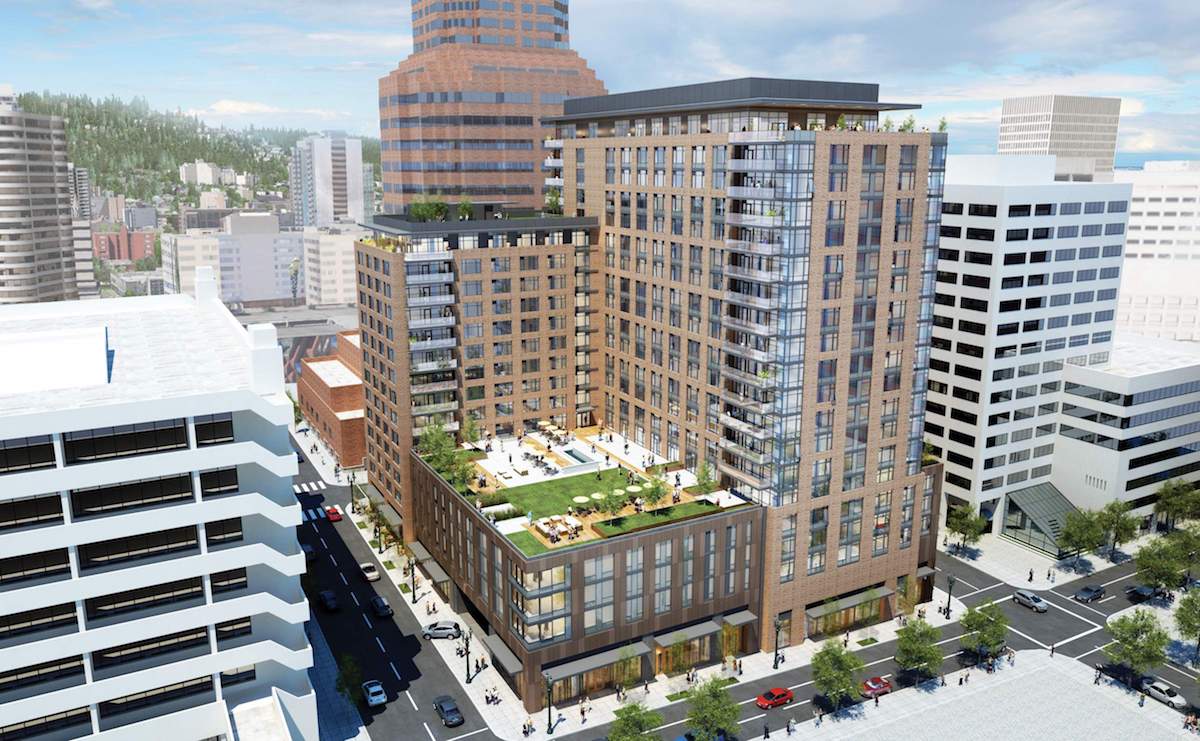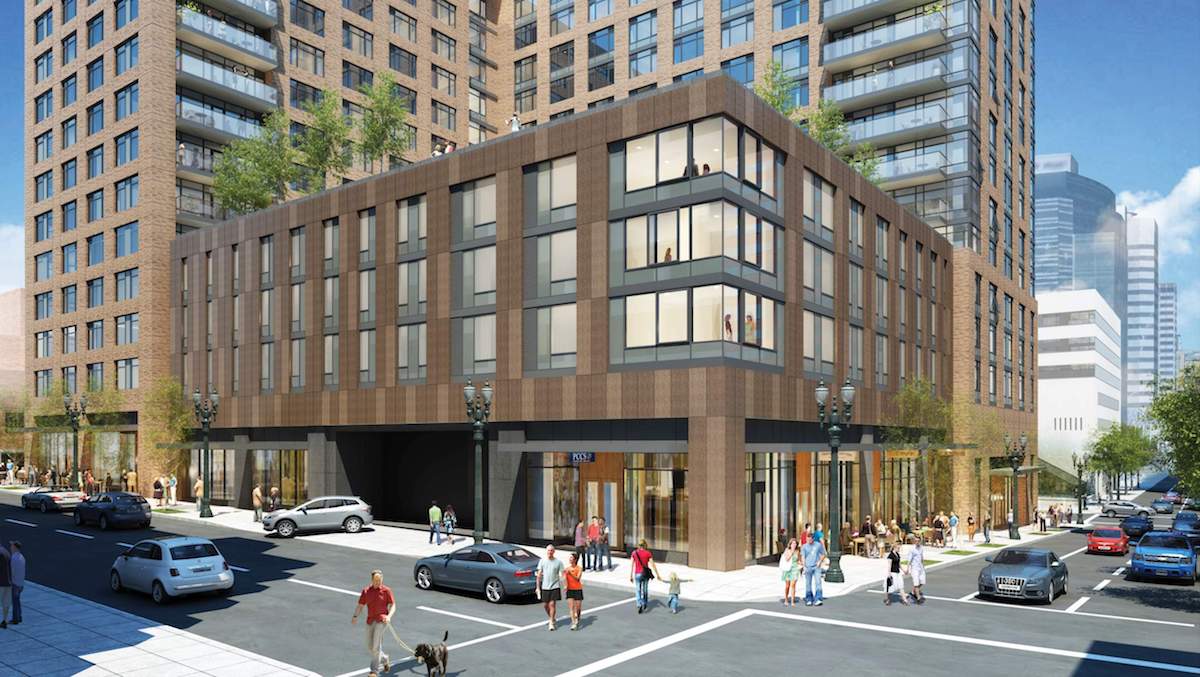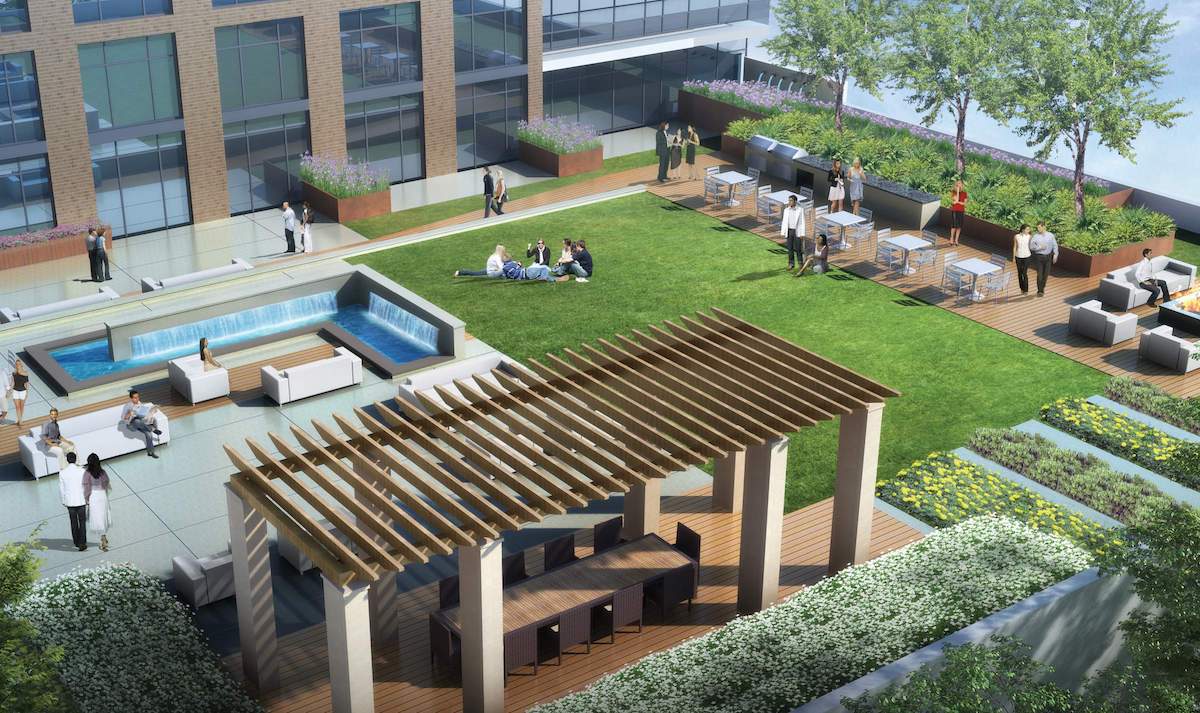 140 SW Columbia went in front the Design Commission four times in total, for design advice in October 2016 and for design review hearings held on in August, September and November 2017. At the project's final hearing on November 2nd it was approved by a unanimous vote of the Design Commission. Before casting her vote, Commission Chair Livingston praised the project for the impact it will have on the adjacent neighborhood:
This is a remarkably strong proposal for this neighborhood. The greatest strength of this building is that it is doing some neighborhood repair. There is such a strong ground floor. Such nice building massing. Great materials. Our primary guidelines around public realm, context and quality and permanence are just so well exemplified in the design work that GBD has brought to us for this.
Building permits will need to be obtained before construction can begin.
Drawings