Design Advice has been offered to GBD Architects for a full block, 20 story mixed-use building at 140 SW Columbia St. The project for Texas-based developer Alamo Manhattan would include 306 residential units in the upper 16 floors and 12,205 sq ft of retail and 3 live/work units on the ground floor. Parking for 269 vehicles would be provided in a three story above grade parking podium structure. Exterior terraces are proposed at levels 5, 13 and 20. The building would reach a height of 200′, despite earlier indications that it could be as tall as 260′.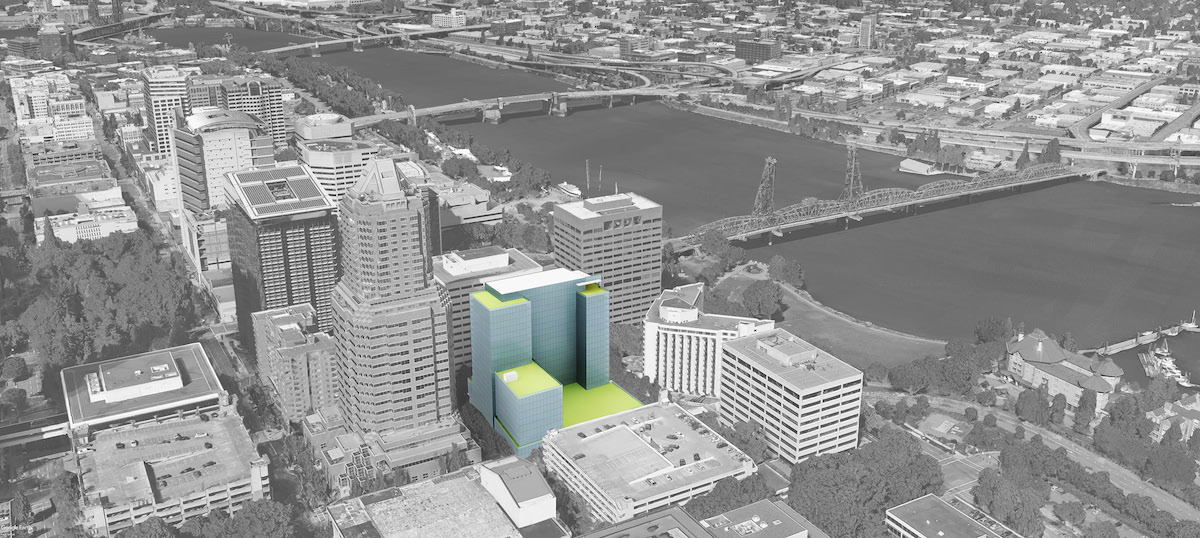 The full block site was once occupied by KOIN, who planned to sell their building to KOIN Tower developers Olympia and York, in exchange for the rights to move into the new tower being built one block to the west. Early 1980s plans envisioned construction of a 15-story office building to replace the demolished KOIN studios. Today, the southern portion of the block houses a "bunker", used as the sole parking and loading access for the KOIN Tower.  The northern portion of the block is used for surface parking.
In 1999 Louis Dreyfus Group, by then the owner of the KOIN Tower, announced plans to build a 15 story office building on the block. The site was eventually sold by KOIN's parent company to the Goodman family controlled Downtown Development Group in 2013. In 2015 it was one of the candidate sites for the new Multnomah County Central Courthouse.
The main body of the tower is oriented in an east-west orientation in order to maximize views to the south. From level 5 up the tower is set back 22′ from the property line, to create separation from the Columbia Square office building across the street.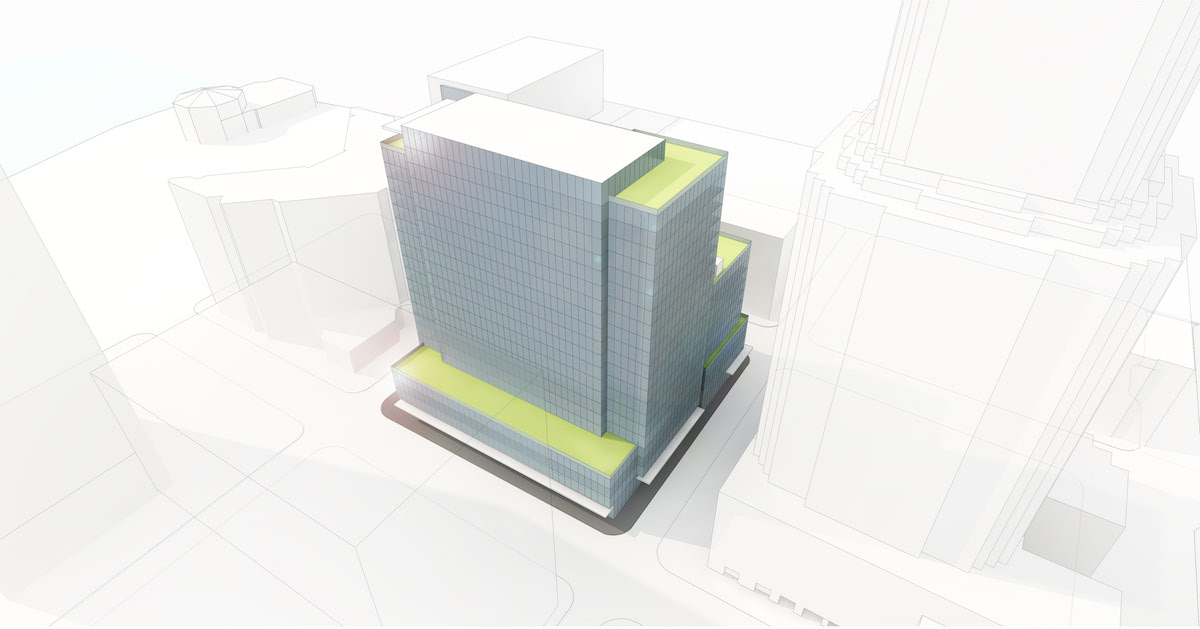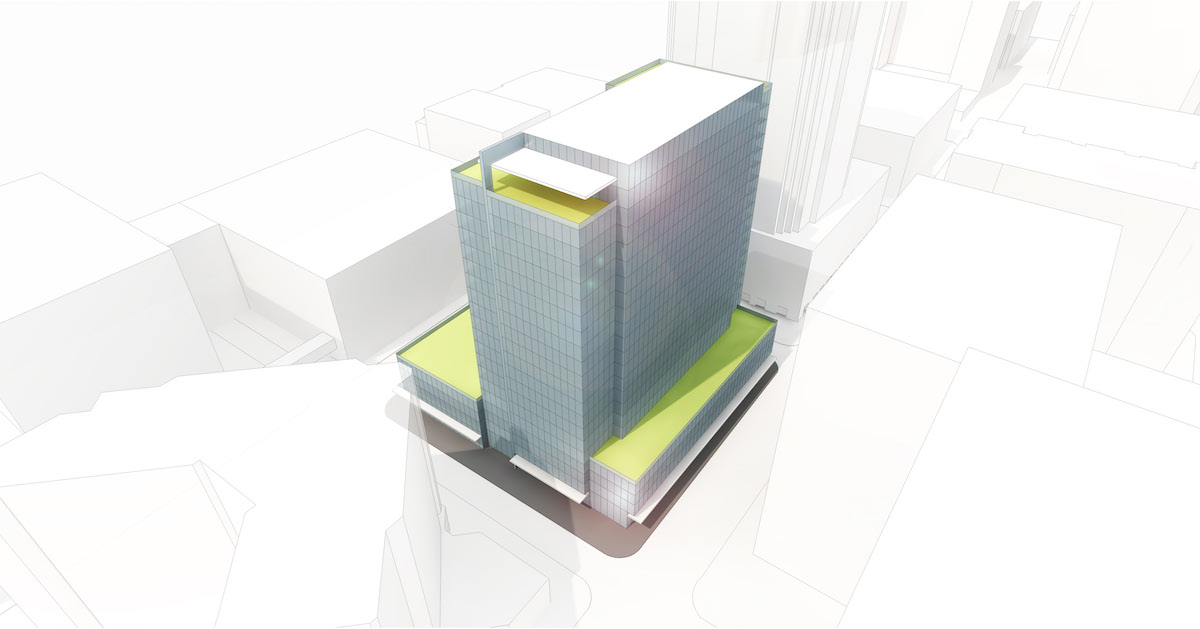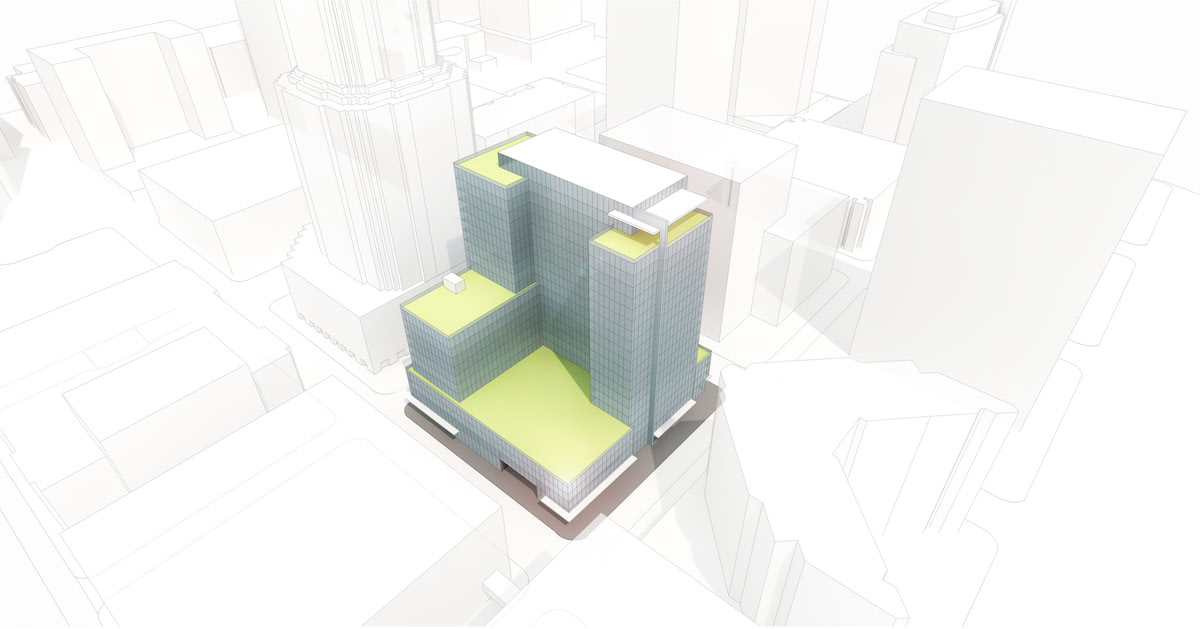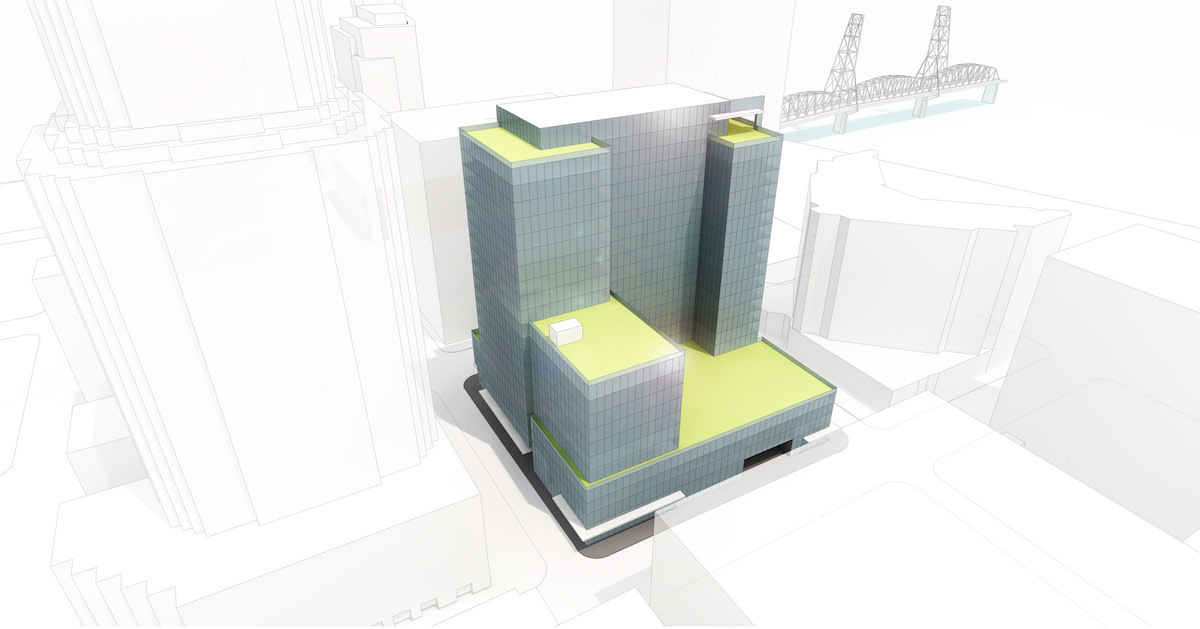 The project received Design Advice on October 27th. A Memo to the Design Commission, published before the advisory hearing, outlined topics for discussion, including: massing; the above-grade parking; parking access; the live-work units at the ground floor; and the building materials (which were not yet identified). Much of the discussion centered on the parking strategy, given that both multiple garage entries on the same block and above-grade parking are typically discouraged in the Central City. The architects explained that below grade parking adjacent to the existing "bunker" would theoretically be possible, but would create life safety risk during construction, given the need for the parking access to remain in operation 24 hours a day. Other areas of discussion included where the new garage entry should be located, in order for the new retail space to best respond to the retail spaces planned on SW 2nd at the cater-corner Porter Hotel.
In order to gain approval the project will be required to go through a Type III Design Review, with public hearings before the Design Commission.
Drawings