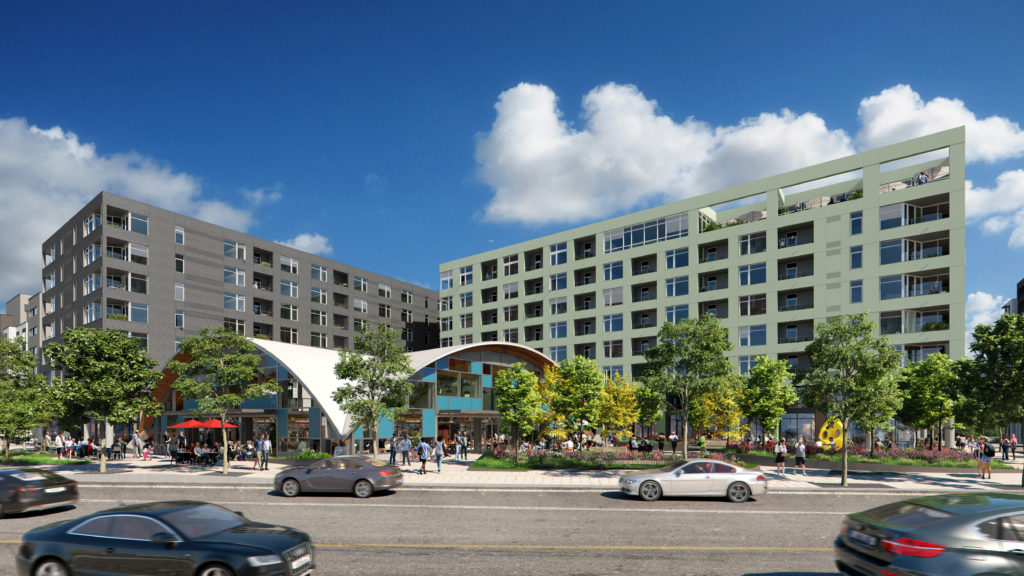 Every week, the Bureau of Development Services publishes lists of Early Assistance applications, Land Use Reviews and Building Permits processed in the previous week. We publish the highlights. This post covers April 20th, 2020 to April 26th, 2020.
Early Assistance has been requested by Edge Development for a project at 1139 SW Gibbs:
New 12-unit, 3-story multi-family residential building. No on-site parking proposed.
Early Assistance has been requested by Scott Edwards Architecture for a project at 2757 NE Pacific St:
Project proposes a re-development of existing site for a new 4 story office building with some ground level retail spaces and partial below grade parking.
Early Assistance has been requested by Minarik Architecture for a project at 1427 N Bryant St:
The project proposes to demolish and remove an existing single family residence and replace it with a small 15 unit multifamily building.
A project at 6485 SE 128th Ave has been submitted for a Pre-Permit Plan Check by Scott Edwards Architecture:
The project consists of 15 units with 5 tuck-under parking spaces, the main floor with office, restroom, laundry, bike storage, trash receptacles, and three units (two studios, one 1-bedroom). The second and third floors include six units with (2) 1-bedrooms and (4) studios on each. All units are affordable (4 at 30% AMI, 12 at 60% AMI) and will comply with the voluntary inclusionary housing requirements of Chapter 33.245. The existing site is a vacant flag lot consisting mainly of lawn and two evergreen trees which will be removed to construct the project. Private storm water from the development will be infiltrated on-site with the use of a private drywell and pervious asphalt pavement. Additional site work includes a driveway, pedestrian walkways, site lighting and landscaping. The building is sprinklered with an NFPA 13R system.
The Westwind Apartments at 327 NW 6th Ave have been submitted for a Type III Design Review by Works Progress Architecture:
100-day Review Timeline. Construction of a new, 7-story, mixed-use building on a quarter block site. Project includes 100 deeply affordable units of permanently supporting housing, including 72 transient housing units (SROs) with PHB funding, and 28 studio apartments. It will also contain ground and second floor CCC Office space and community functions. There will be a small retail space at the northwest corner. Adjustment to 33.510.263 is requested to allow loading area access on NW Flanders.
The Pepsi Blocks Phase 1A has been submitted for building permit review:
PEPSI BLOCKS – BUILDING A – New 8-story mixed-use building with 219 apartment units, residential amenities, retail spaces, and underground parking; includes new Woonerf, plaza, and associated site work *** w/20-129212-MT ***