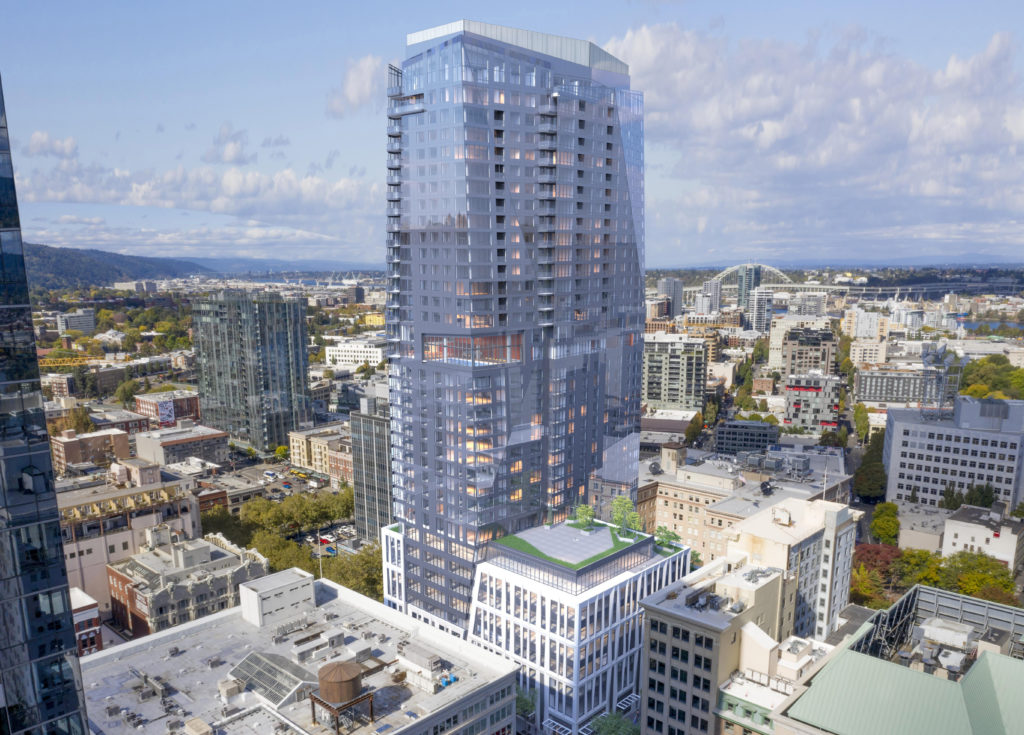 2019 was the fifth full year that Next Portland has been in operation. Over the course of the year 145 articles were published.
In contrast to 2017 and 2018, the most popular articles of the year were generally ones published this year. The lone article in the list published before 2018 was about Eleven West, which was approved in 2017 but only recently submitted for permit.
Four of the most popular post were about high rise towers: Block 216; Eleven West, Toyoko Inn; the Hyatt Place and Allison Residences; and the Holden of Pearl. Two posts in the list were about large site master plans, the Broadway Corridor and OMSI Masterplan.
In reverse order, here are our 25 most popular posts of the year:
25. 1634 SW Alder St Receives Design Advice (images)
24. Moxy Hotel Approved by Design Commission (images)
23. Design Commission Approves 1715 SW Salmon Mixed Use (images)
22. Modera Morrison Receives Design Advice (images)
21. 3000 SE Powell Receives Design Advice (images)
20. Morningstar at Laurelhurst Returns in Front of Design Commission (images)
19. Lincoln High School Replacement Approved by Design Commission (images)
18. Holden of Pearl Senior Housing Approved (images)
17. Hyatt Place & Allison Residences Goes in Front of Design Commission (images)
16. Pepsi Blocks Phase 1A Approved by Design Commission (images)
15. Dairy Apartments Receive Design Advice (images)
14. Live Nation at Zidell Yards Receives Design Advice (images)
13. PAE Living Building Approved by Landmarks Commission (images)
12. Design Commission Approves 140 SW Columbia St (images)
11. Approval of 5020 Condos Upheld (images)
10. Saltwood Development in the Con-way Masterplan Approved (images)
09. Broadway Corridor Masterplan Receives Design Advice (images)
08. Unbuilt Projects From The First Five Years of Next Portland
07. Holden of Pearl Receives Design Advice (images)
06. OMSI Masterplan Receives Design Advice (images)
05. The Landing at Macadam Receives Design Advice (images)
04. Pepsi Blocks Phase IA Receives Design Advice (images)
03. Toyoko Inn Receives Design Advice (images)
02. Design Commission Approves Eleven West (Images)
01. Design Commission Approves Block 216 Tower (images)