Design Advice has been offered for the Dairy Apartments, a development proposed on the site of the former Sunshine Dairy in Kerns. The 7-story building is being designed by Hacker Architects for developer NBP Capital. 274 residential units are proposed, with the potential for a small amount of ground floor retail. 93 vehicular parking stalls are proposed in a below grade parking garage. 303 bicycle parking spaces would be provided, with 42 proposed in bike room and remaining spaces provided in the units.
The building will be subject to the city's inclusionary housing rules, which require the provision of affordable housing or the payment of a fee-in-lieu.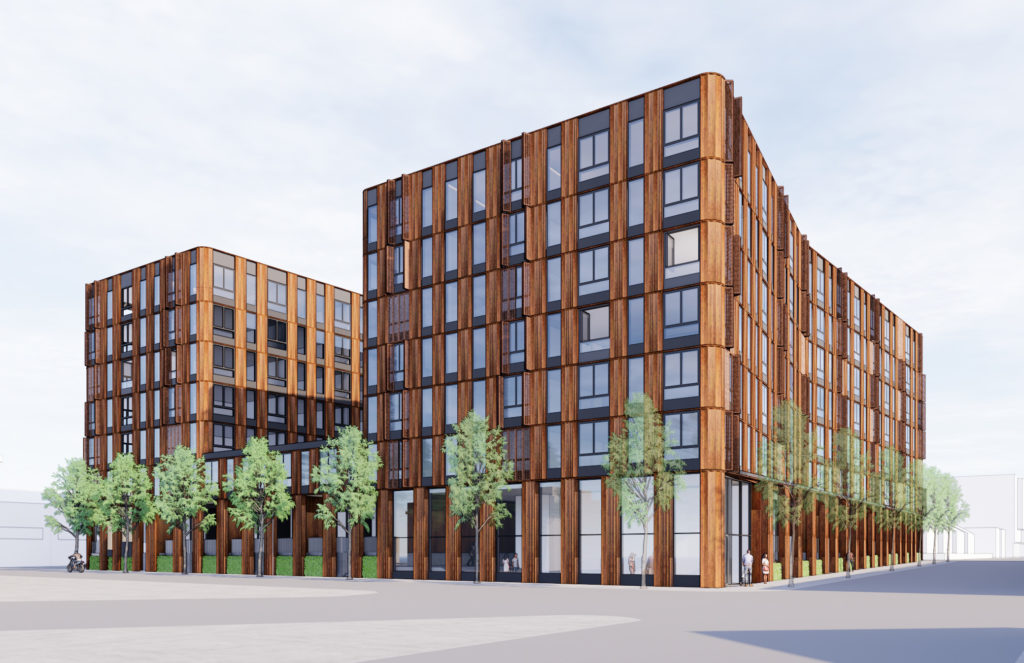 The project site is the full block bound by NE 20th Ave, Pacific St, 21st Ave and Oregon St. The site was home to the Sunshine Dairy operation, which filed for bankruptcy in 2018. The 1928 Emergency Dispatching Center building at the intersection of NE 20th and 21st was included in the bankruptcy sale to NBP Capital, but does not form part of the site to be redeveloped.
Nearby developments include the proposed Pepsi Blocks, the first phase of which has a pending design review; the under construction Jantzen Apartments and Glisan Street Apartments; and the Hygge Apartments, completed in 2018. The TwentyTwenty Apartments, also designed by Hacker, are located on the other side of the NE 21st Ave bridge across I-84.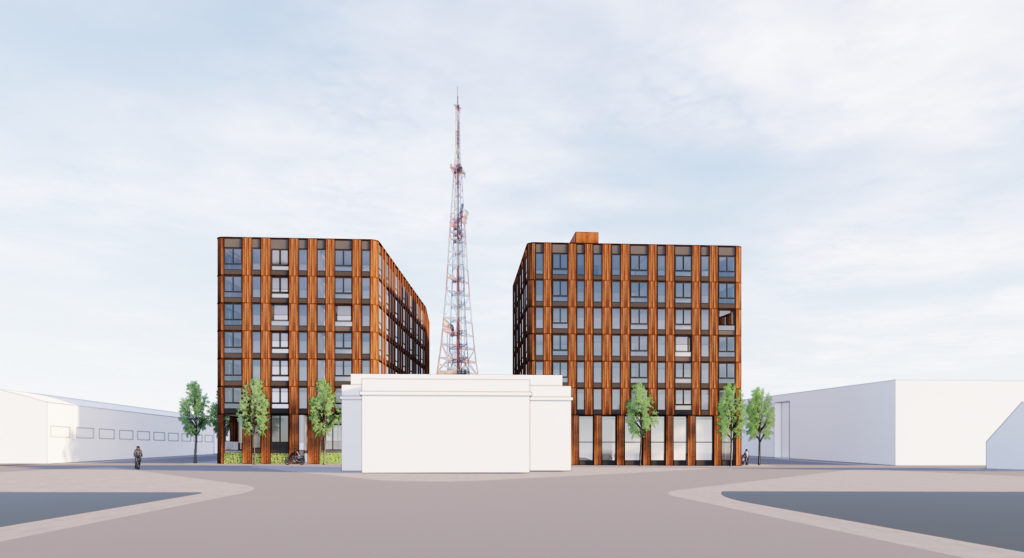 At the lower two floors the building is arranged in a donut shaped plan, with an interior courtyard. At levels three and above the building is massed as two parallel north-south bars. Interior amenity spaces would open onto the ground level interior courtyard. A small roof deck is proposed on top of the west bar.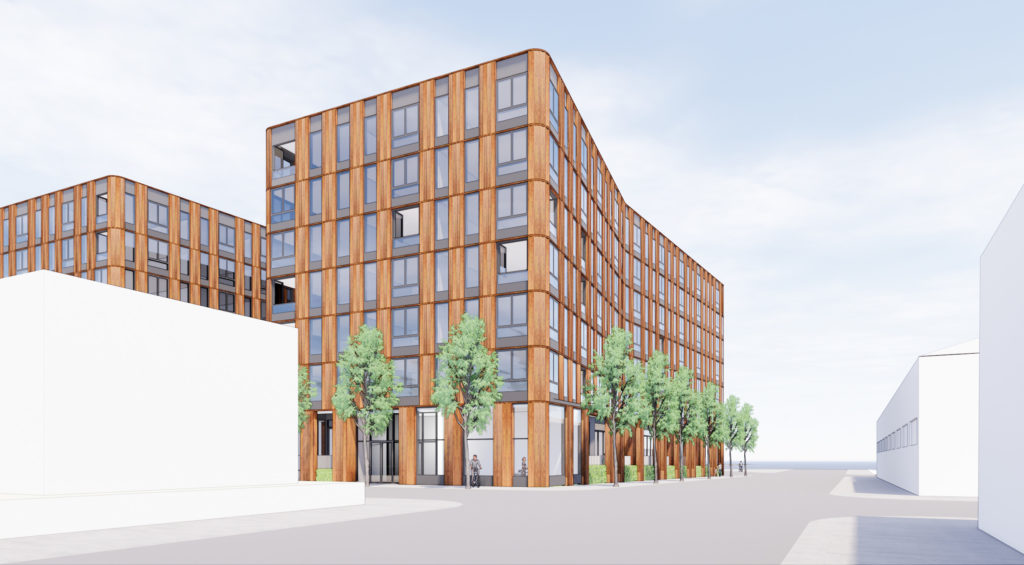 The primary material for the building would be folded weathering steel, with operable exterior metal shutters.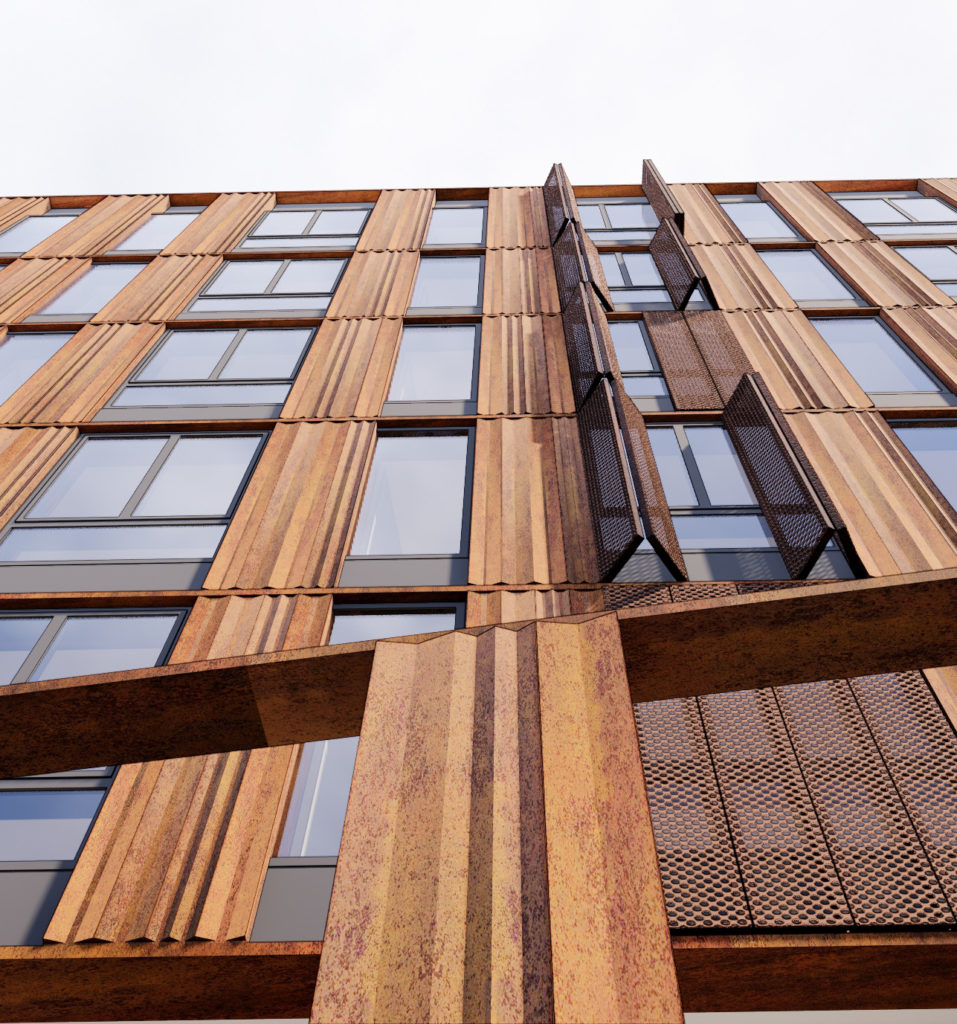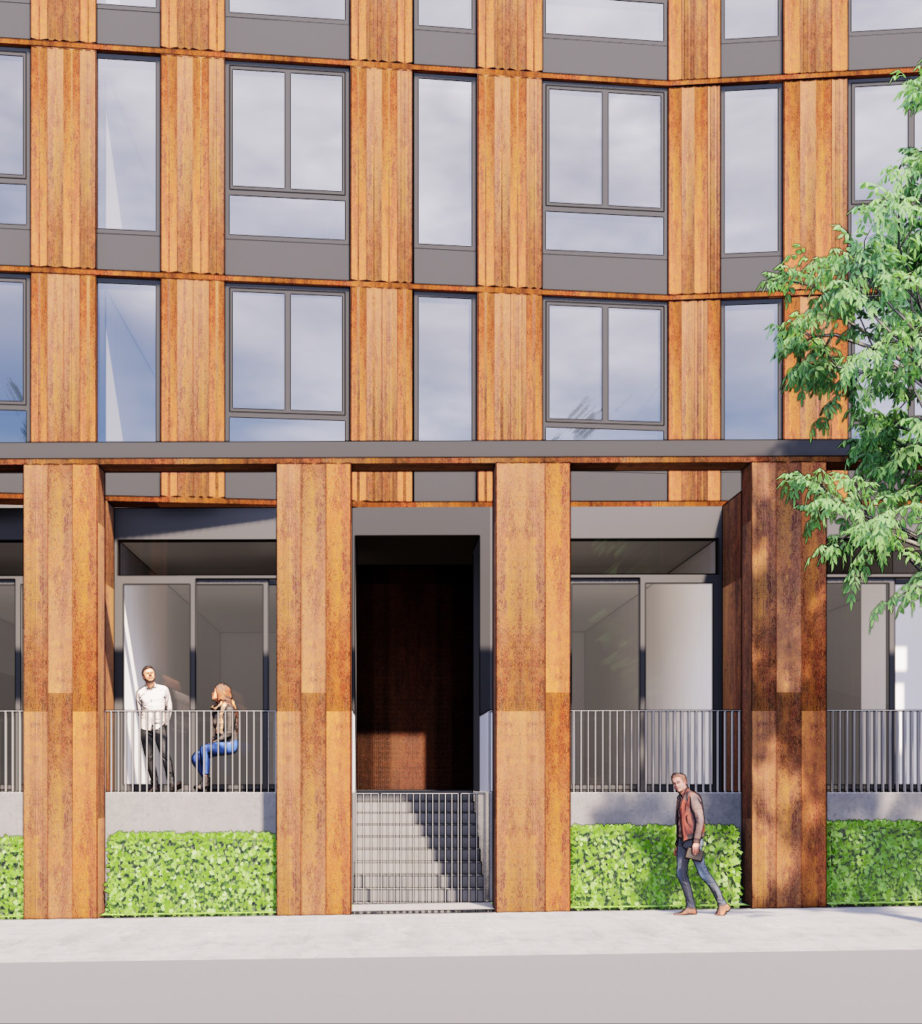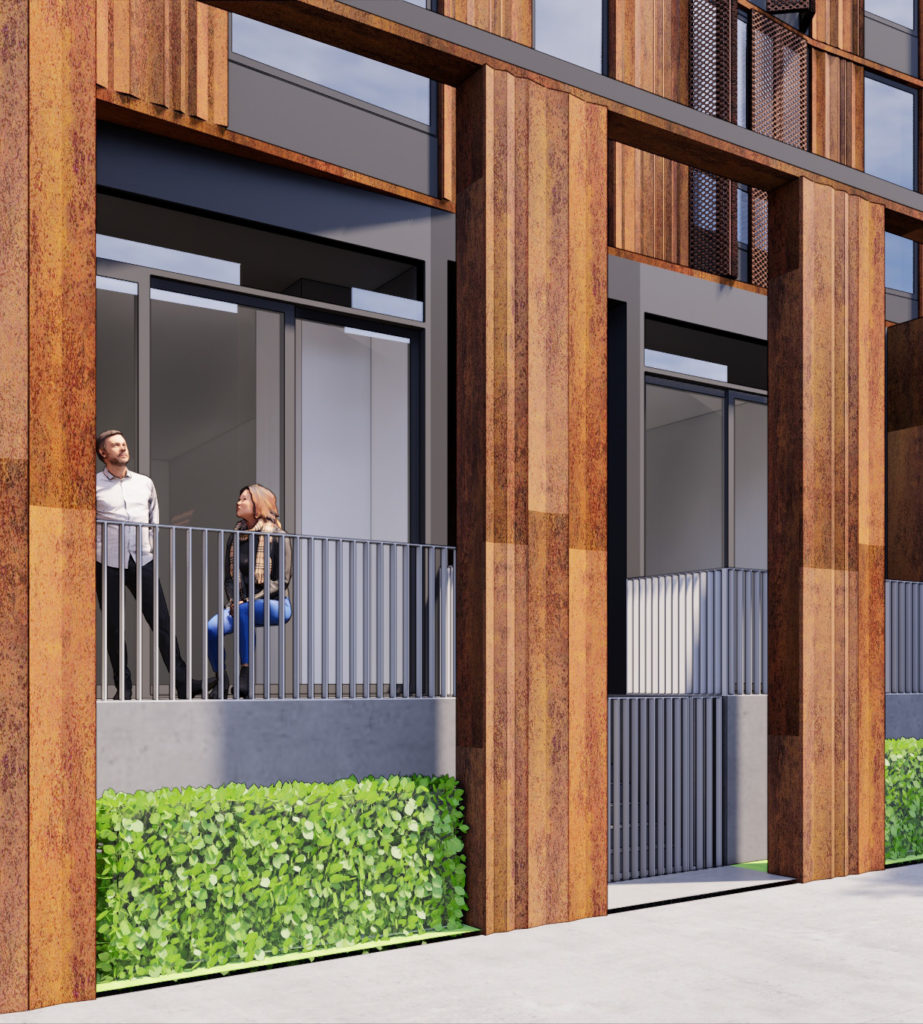 The Dairy Apartments were presented to the Design Commission at an advisory Design Advice Request meeting on June 27th. The project was generally well received. Topics of discussion included the design of the ground floor units, and whether they are raised too high from the sidewalk level; the use of the weathering steel in an area where most of the residential buildings are stucco; and a potential adjustment to the amount of parking required, given that the site does not qualify as being close to transit, per the definition in the zoning code.
In order to gain approval the Dairy Apartments will need to go through a Type III Design Review, with public hearings in front of the Design Commission.
Drawings
Plan | Basement

Plan | Ground

Plan | Ground (Option 1)

Plan | Ground (Option 2)

Plan | Level 2

Plan | Level 3

Plan | Levels 4 to 7

Plan | Roof

Elevation | North (NE Pacific St)

Elevation | West (NE 20th Ave)

Elevation | South (NE Oregon St)

Elevation | East (NE 21st Ave)