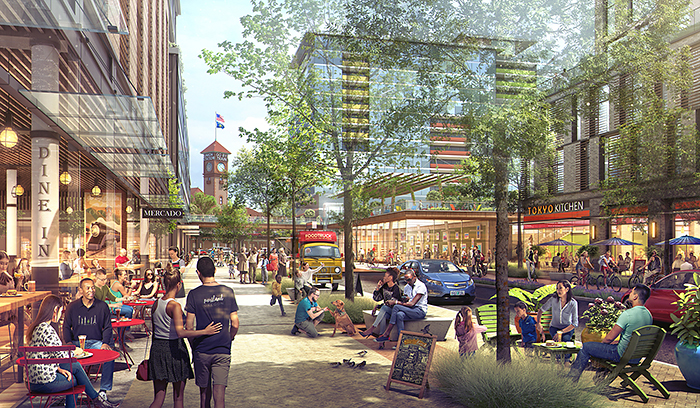 The long awaited Hyatt Regency at the Oregon Convention Center opened last week, reports the Oregonian. The new hotel includes 600 guest rooms and 39,000 sq ft of meeting areas.
The Daily Journal of Commerce wrote about how NW Johnson will become the main street* of the Broadway Corridor.
The Portland Business Journal took a look inside the KEX Hotel, which brings a slice of Iceland to Portland's Eastside.
*This article will be unlocked for the rest of this week. After this week it will only be viewable by DJC subscribers.