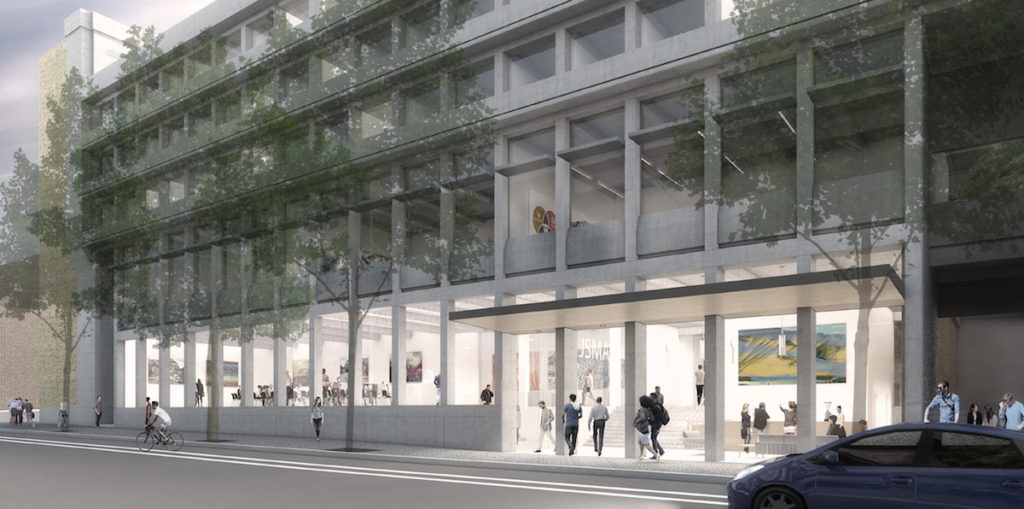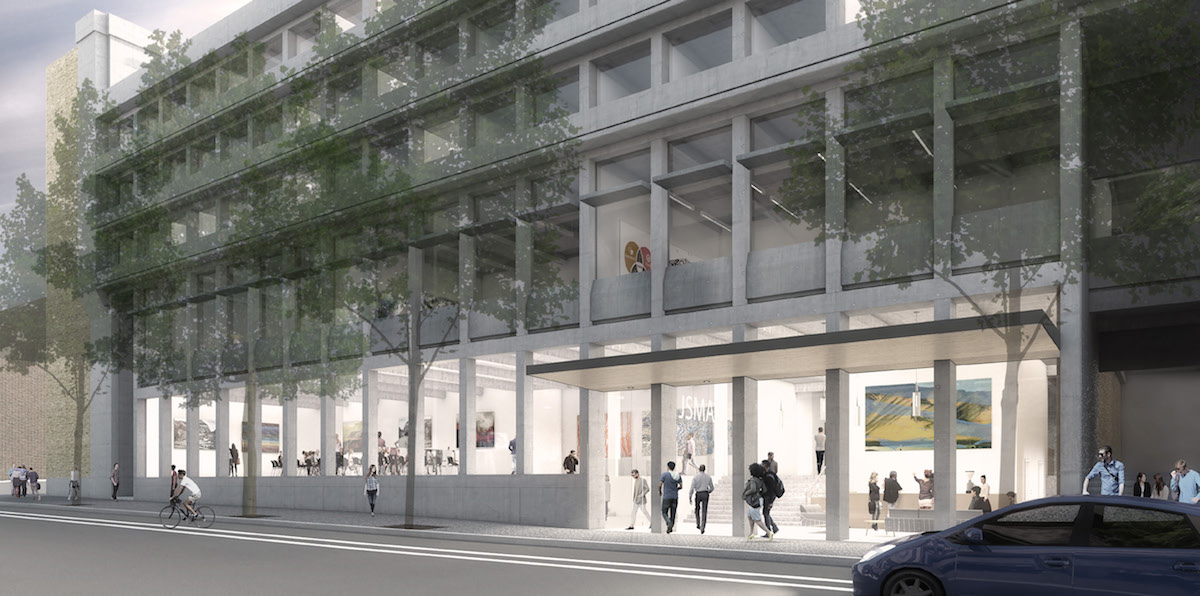 Portland Architecture wrote about the winners of this year's American Institute of Architects' Portland Architecture Awards. The Redfox Commons received a Honor Award; Tillamook Row received a 2030 Award for sustainability; the River District Navigation Center and Jarrett Street 12 were among the projects that received Merit Awards; Silica, the OHSU Center for Health and Healing South and the Oregon Conservation Center received Citation Awards; while 7 Southeast Stark received a Citation Award for an unbuilt project.
The Daily Journal of Commerce wrote about another structural investment in education* at the Kellogg Middle School, where construction crews recently placed the first of 27 concrete tilt panels.
The Portland Business Journal took a look inside the Jordan Schnitzer Museum of Art at Portland State University, which is now open in Fariborz Maseeh Hall (formerly known as Neuberger Hall).
Portland Public Schools may wait until 2021 to ask for new construction bond, reports the Oregonian.
The Portland Mercury checked out KEX Portland, the "brand new design-focused social hotel."
*This article will be unlocked for the rest of this week. After this week it will only be viewable by DJC subscribers.