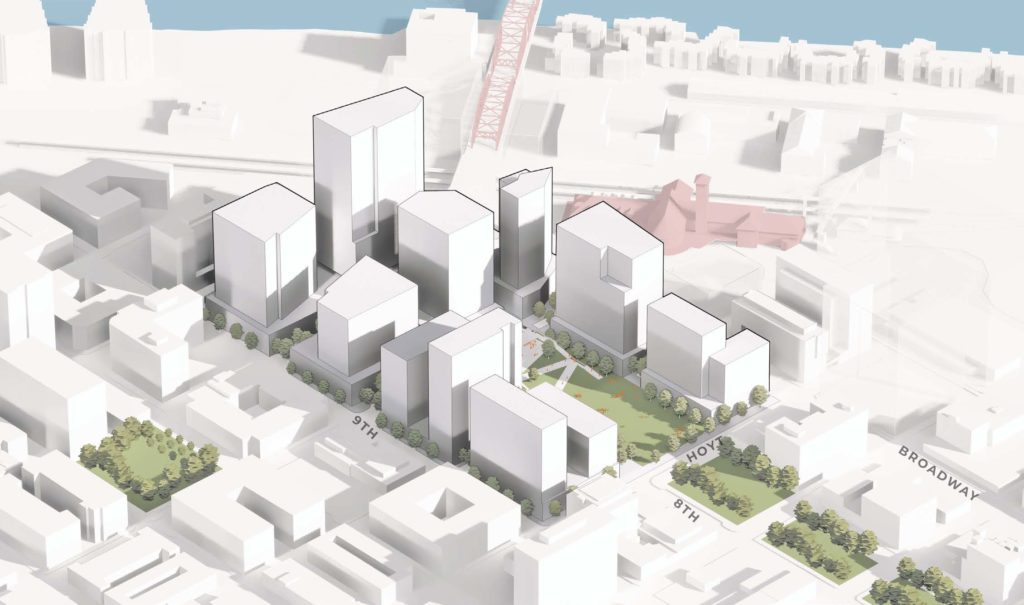 Kerns neighbors are protesting a three-story, 19-unit apartment building planned for 823 NE 29th Ave, reports the Hollywood Star News.
NW Labor Press wrote about a roadblock in plans for the Broadway Corridor. Negotiations over a Community Benefits Agreement, between the Healthy Communities Coalition, Prosper Portland and developer Continuum Partners, are reported to have "ground to a halt".
The trust behind the Albina Vision has selected architecture firm El Dorado to move forward with planning work, reports the Portland Tribune.
An op-ed in the Daily Journal of Commerce asked "whose story and who decides?"* when it comes to historic preservation.
A noose was discovered at the construction site for the PSU Fourth + Montgomery Building, reports the Portland Business Journal.
*This article will be unlocked for the rest of this week. After this week it will only be viewable by DJC subscribers.