A staff level approval of a new mixed use building has been upheld by the Design Commission, following an appeal by the Overlook Neighborhood Association. The four story building, designed by Works Progress Architecture, will include 36 residential units over ground floor retail. The building will be subject to the city's inclusionary housing rules, which require the provision of affordable housing. 42 long-term bicycle parking spaces, mostly in a secured ground floor bike room. No vehicular parking is proposed.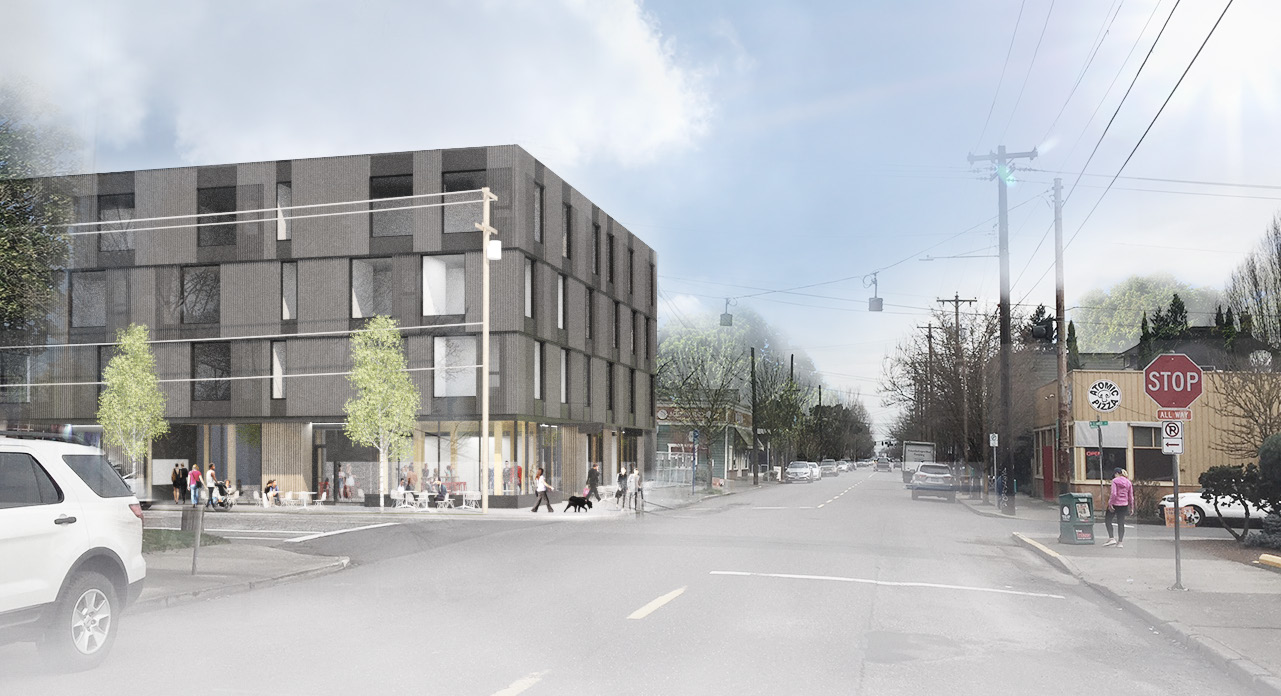 The project site is a 10,000 sq ft lot at the corner of N Killingsworth St and N Denver St, currently occupied by a former gas station.
The building is arranged in a L-shaped plan, which wraps around an interior courtyard at the ground level. The building is set back 6′ from the property on N Killingsworth, as required by the zoning code. The setback will be paved as an extension of the sidewalk, creating a spill out area for the retail spaces.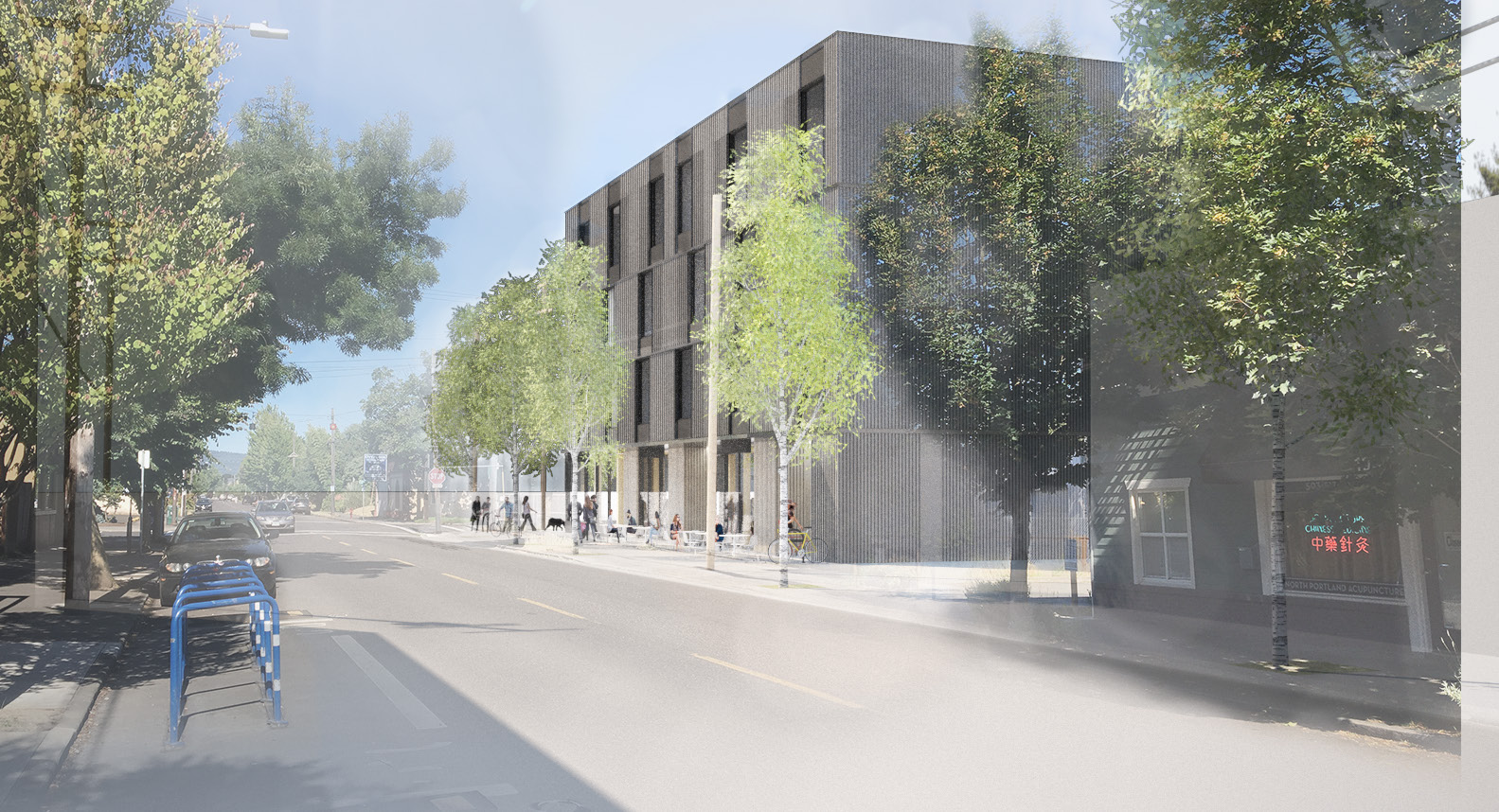 Materials proposed for the building include vertical box rib metal panel, flat metal panel, vinyl windows, aluminum storefront glazing and vertical cedar cladding. The box rib metal panel will be perforated in the areas where it sits in front of the staggered upper story windows. The second floor platform will be framed with cross-laminated timber, the underside of which will be visible at the street level through the storefronts.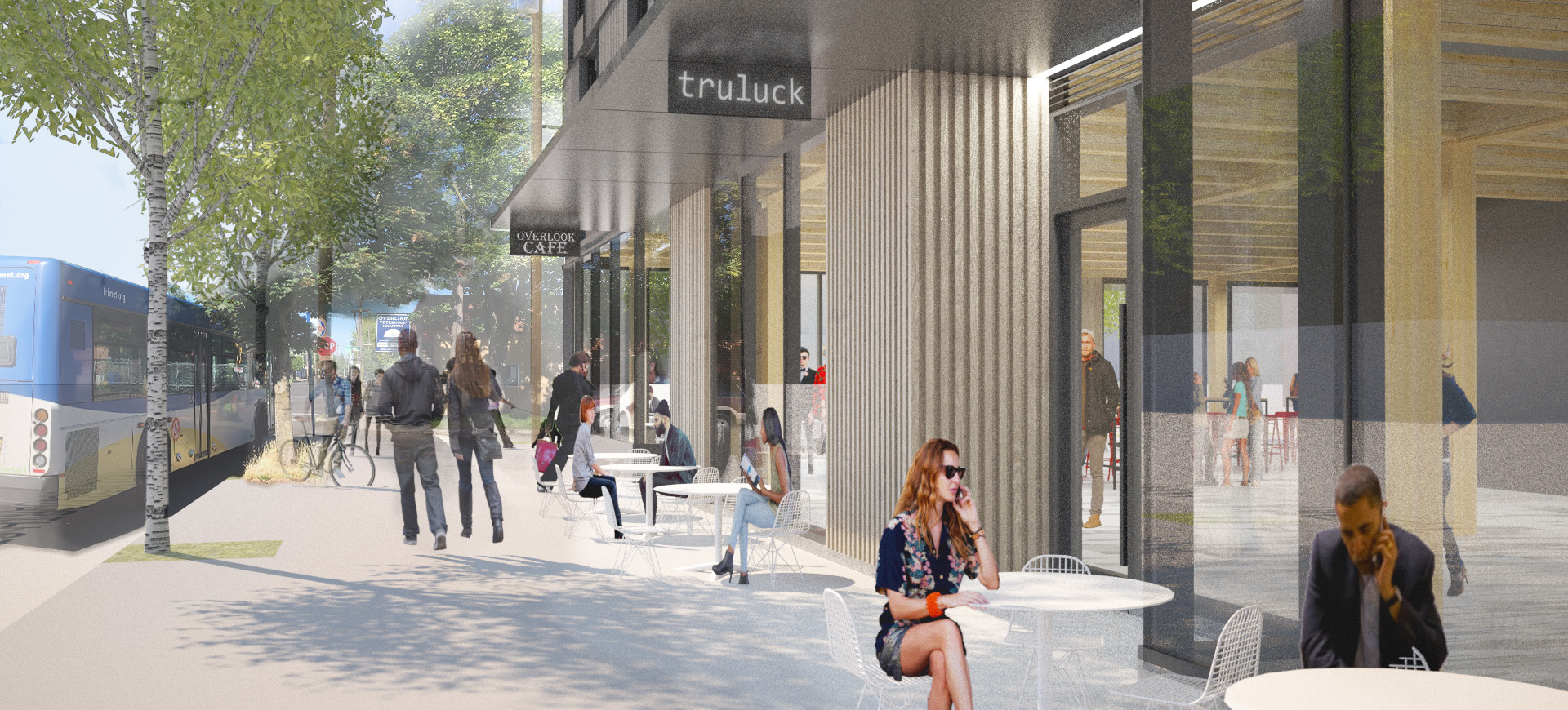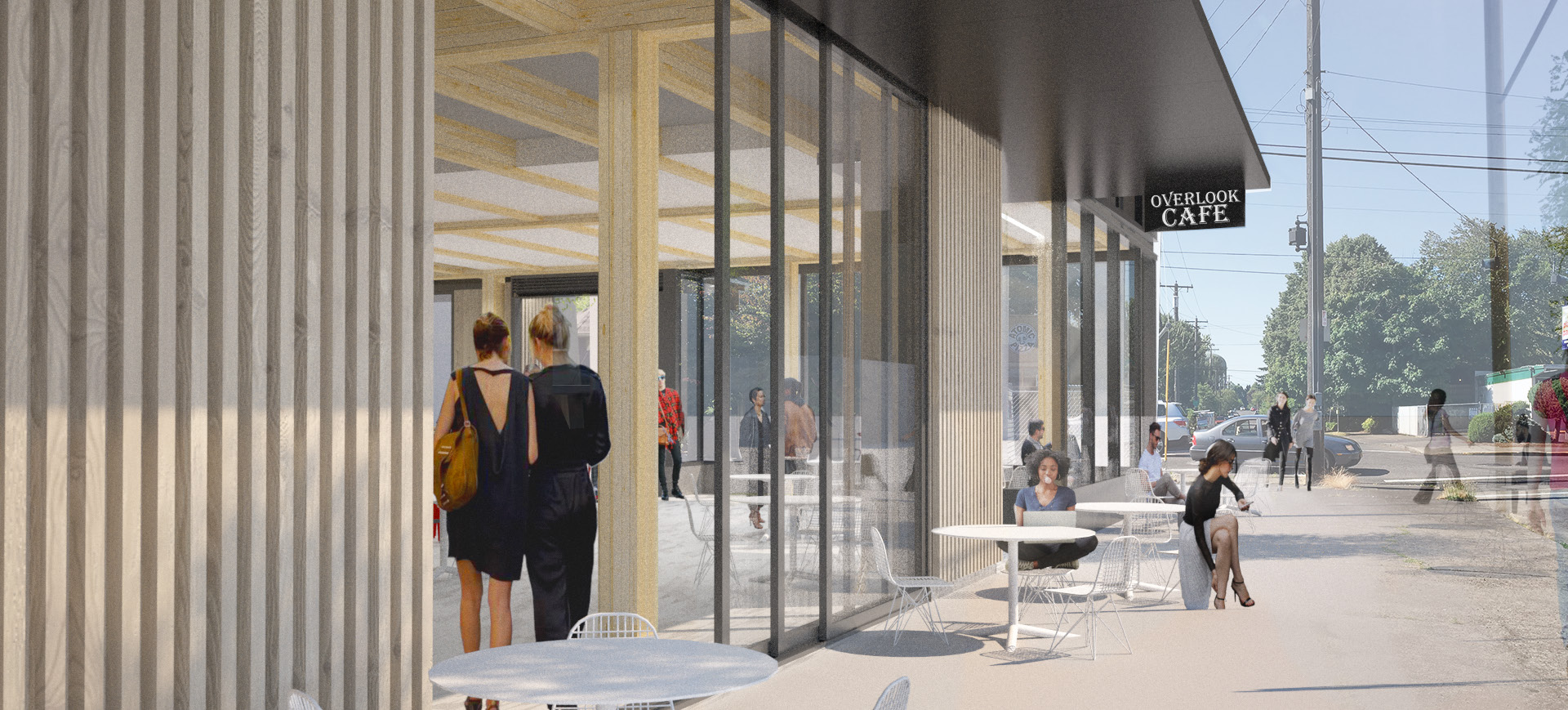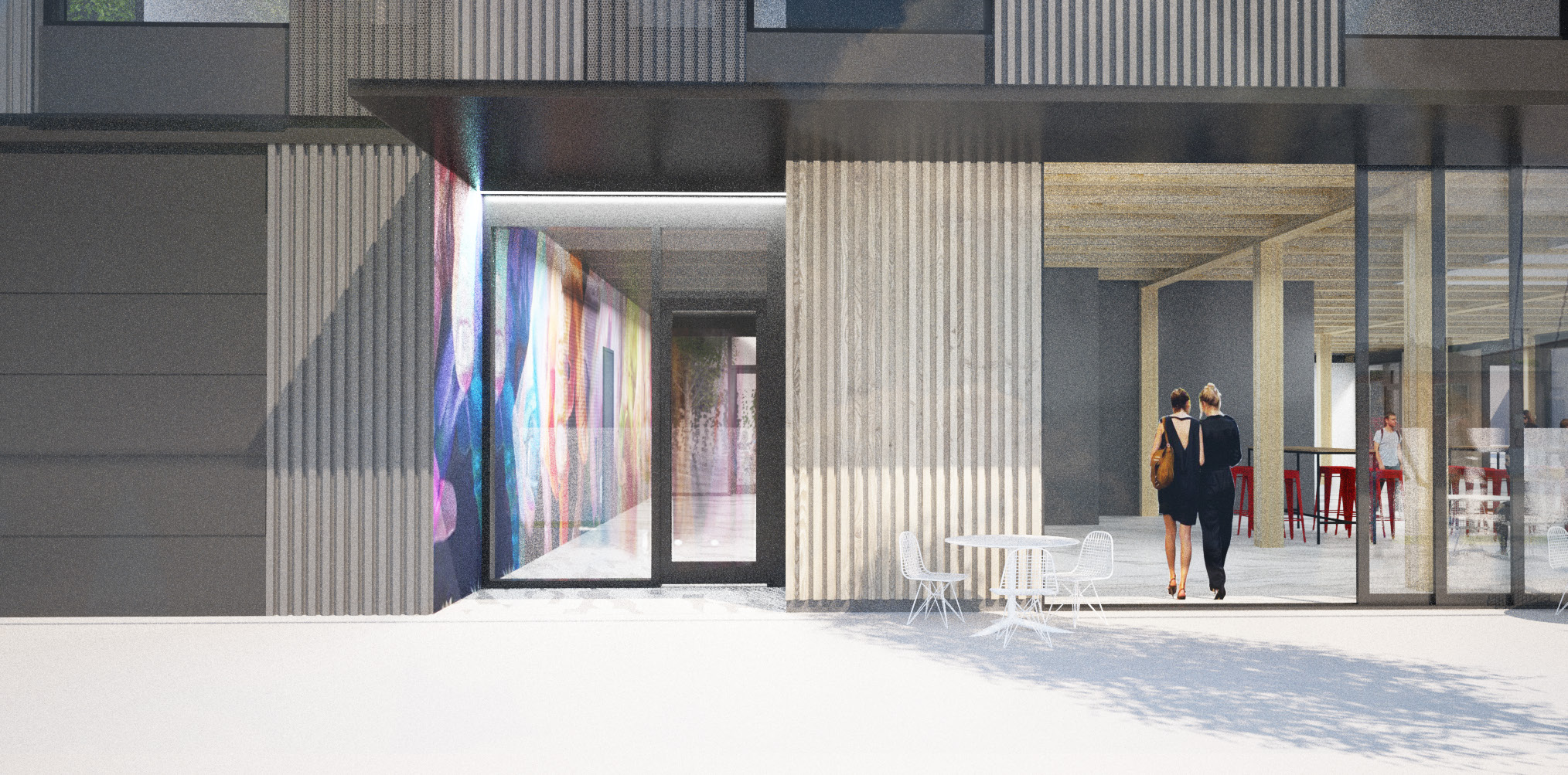 1935 N Killingsworth was approved on October 23rd, 2018, through a Type II Design Review, where the decision is made by Bureau of Development Services staff. In the conclusion to the notice of the decision the project was found to be create "vibrant" street level activity:
The proposed ground floor commercial along North Killingsworth, with its deep, publicly accessible setback, will contribute a vibrant, visually interesting and accessible place for the neighborhood. The building's simple expression of residential over retail relates to the street's historic streetcar era development through a contemporary architectural expression.
The approval was appealed to the Design Commission by the Overlook Neighborhood Association, who felt that the project had not met guidelines D7 "Blending into the Neighborhood" and D8 "Interest, Quality, and Composition".  At a November 15th appeal hearing the Commission agreed with the original decision, and unanimously voted to uphold the staff findings.
A building permit will need to be obtained before construction can begin.
Drawings