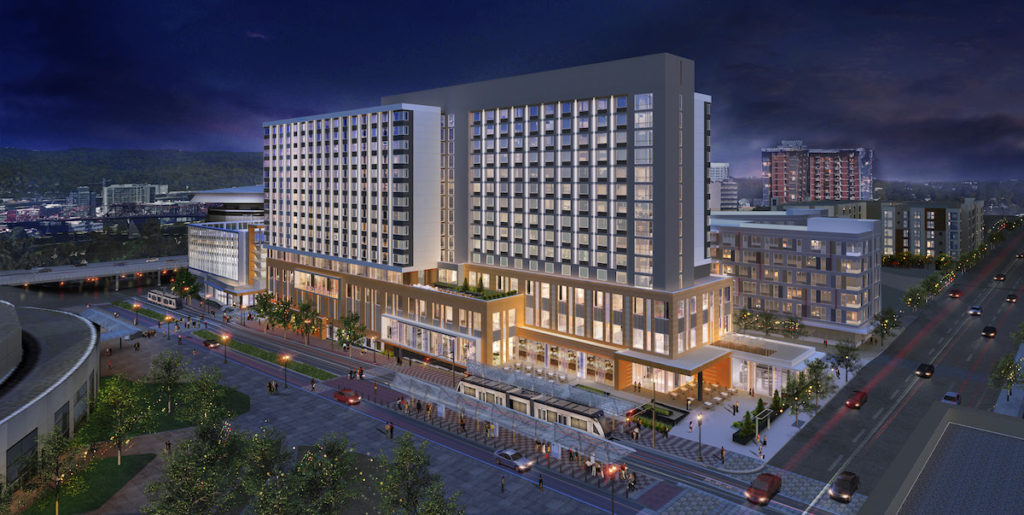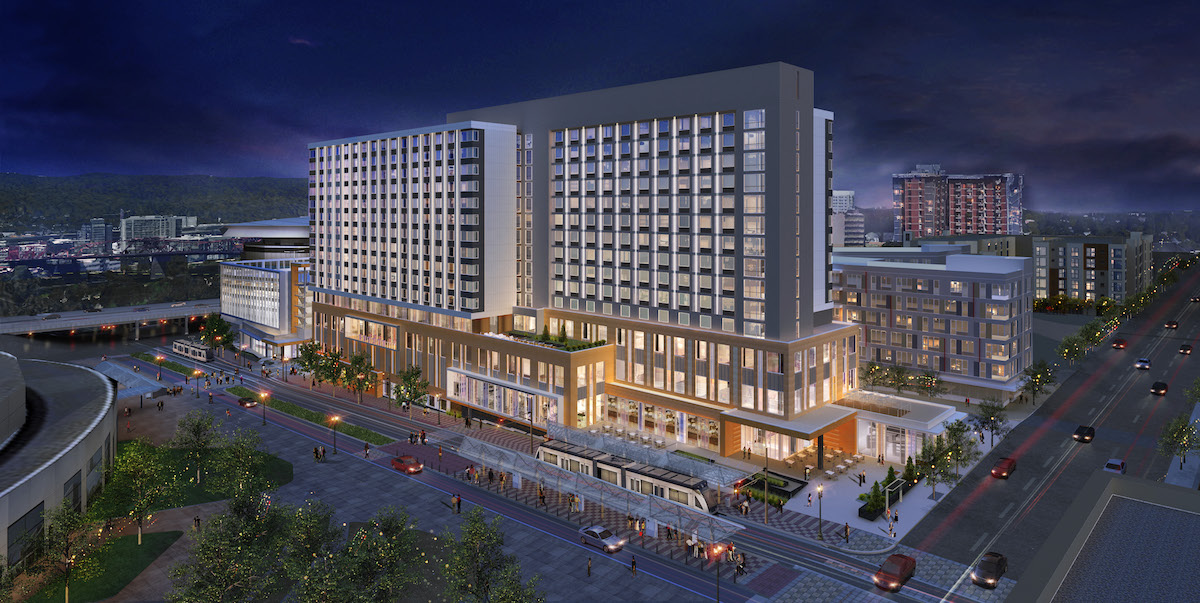 It's been a month since we last published a 'weekly' roundup. The news in March was almost entirely focused on COVID-19, with few stories of the kind we normally link to published. This roundup mostly includes stories from last week, as well as a few that we missed in the previous weeks.
The Daily Journal of Commerce wrote about SERA Architects' slightly different proposal* for 306 SE 8th. While the project was approved in 2017, the approval will expire before construction can start.
Portland Architecture visited the reconstructed Portland Building, where the interior changes are so significant that "one can hardly believe this is the same place." A grand re-opening ceremony that was scheduled for March 19th was canceled, according to the Business Tribune.
The Hyatt Place at the Oregon Convention Center sold in December for $190 million, reports Willamette Week. Despite public investment in the project, none of the profit returned to the taxpayer.
Construction is "chugging along like it's still 2019," reports Willamette Week, and "some workers say that's dangerous".
The Northwest Examiner wrote about the Hyatt Place and Allison Residences and, in something of a new concern for the paper, wondered whether "available building sites that could have been used for permanent housing will instead be reserved for tourists and business travelers". The paper also reported that plans for the Forest Park Entrance and Nature Center have been canceled, with only a parking lot now set to be built at the site on NW St Helens Rd.
Willamette Week looked at why so many huge self-storage complexes have cropped up in Portland.
Portland Architecture visited Tree Farm, where they found that color and whimsy enliven and ordinary office.
*This article will be unlocked for the rest of this week. After this week it will only be viewable by DJC subscribers.