Tahran Architecture & Planning has scheduled a Pre-Application Conference to discuss a proposed 5-story wood framed apartment building at 10506 E Burnside St in the Gateway Plan District. The building would contain approximately 40 dwelling units with 21 on-site car parking spaces.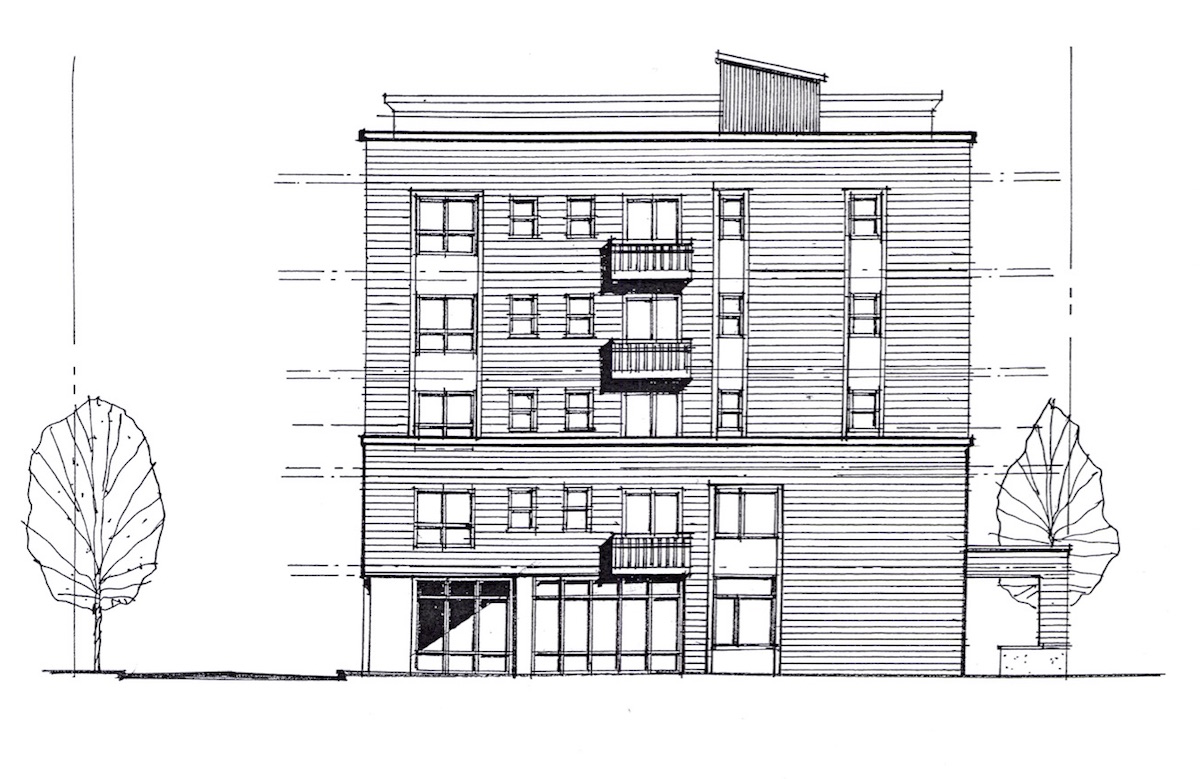 The 18,500 sq ft site currently has a single family house dating from 1944 on it. The property was sold for $210,000 in 2014.
The Pre Application Conference is scheduled for March 17th at 8:30 AM. A Type III Design Review before the Design Commission is expected to be required.
Plans and Elevations