Design Advice has been offered to Allied Works Architecture for the expansion of Providence Park. The $50 million privately funded project would add 4,000 seats to the stadium, bringing its capacity to just over 25,000. The roof of the new structure will reach a height of 92′-10″ above the sidewalk and 124′-1 1/2″ above the field.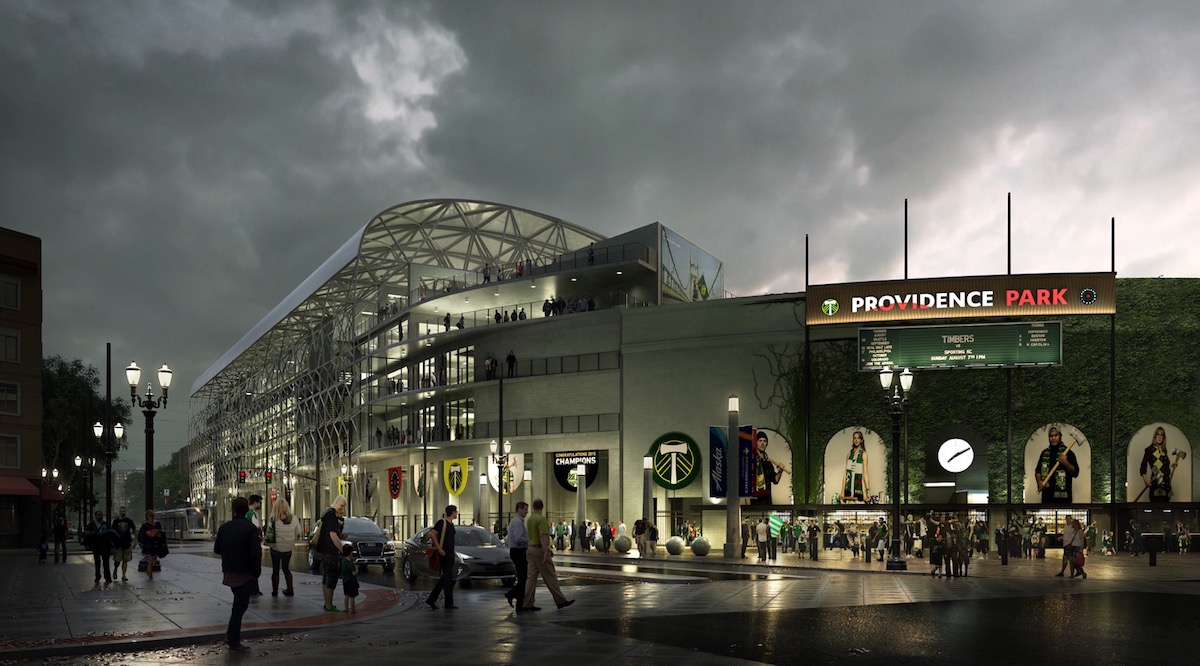 The history of Providence Providence dates back to 1893, when the site was known as Multnomah Field. The stadium seen today was designed by AE Doyle, and opened in 1926. In 2011 the stadium for renovated and expanded for use by the Timbers, to designs by Ellerbe Becket, with new seating added at the east side of the pitch. The roof that was added as part of the 2011 expansion will be removed to make way for the additional seating proposed as part of the latest remodel.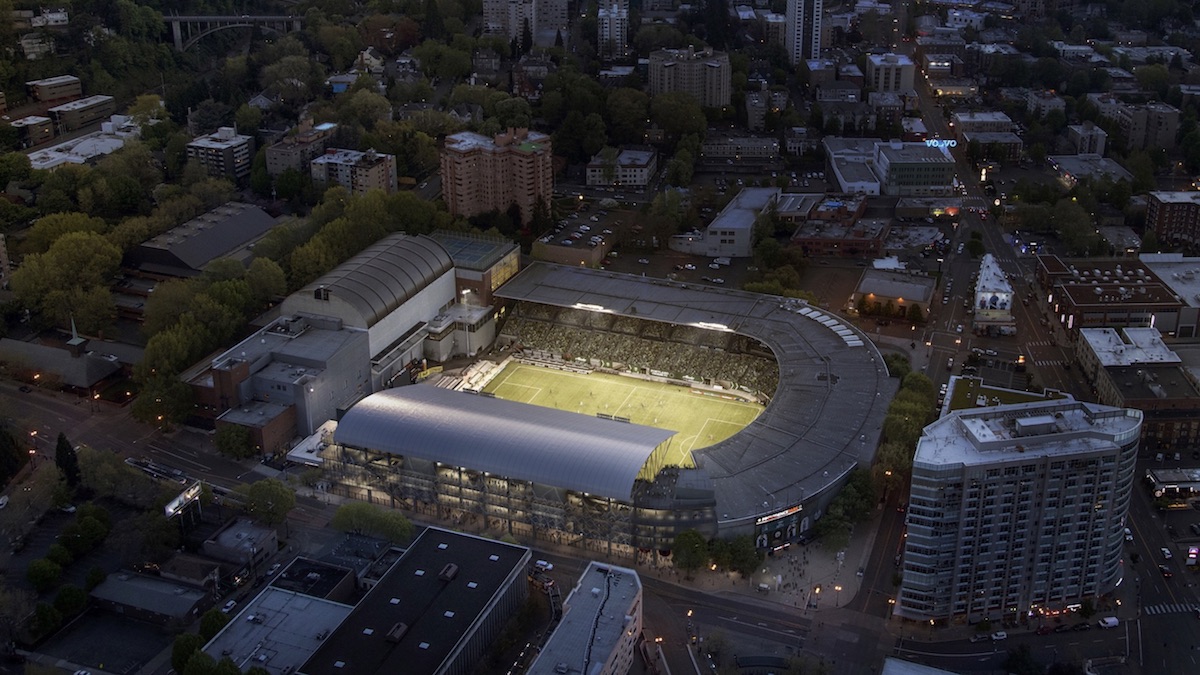 The new structure will extend over the sidewalk on SW 18th Ave, creating a covered arcade. In order to get sufficient width for the arcade the sidewalk will be widened, with existing on-street parking removed. The seating will be arranged in a stacked vertical configuration, inspired by venues such as Buenos Aires' La Bombonera and London's Shakespeare's Globe.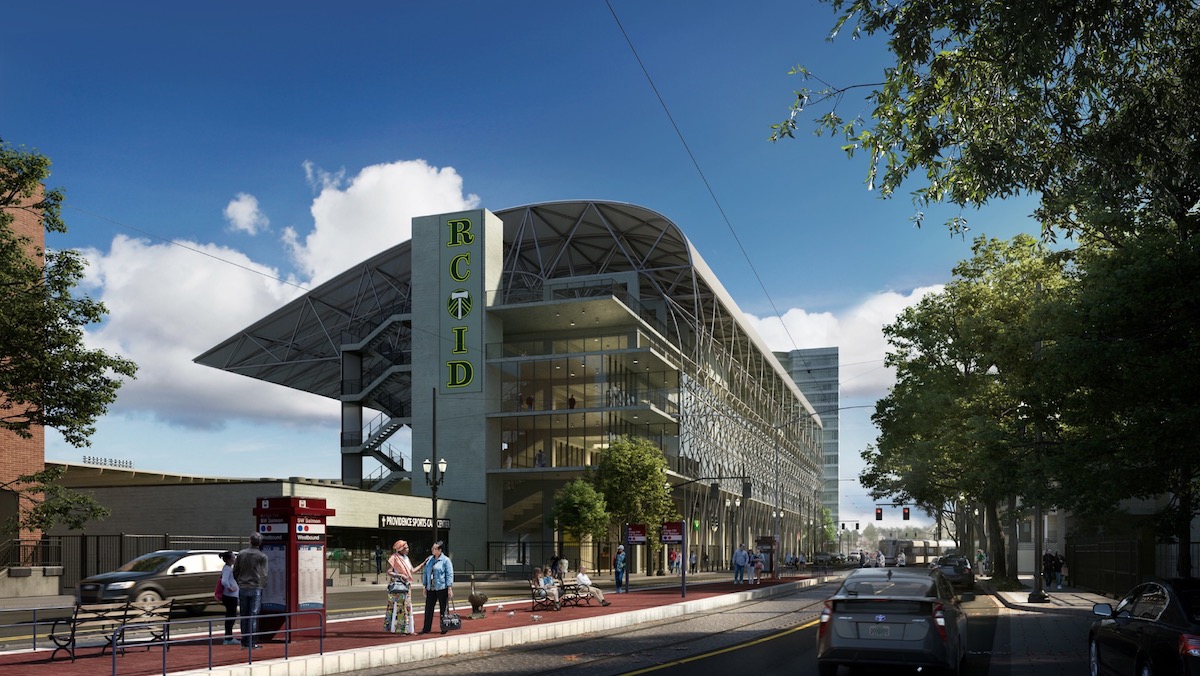 The street facing facade will have a "lacework" pattern, constructed with tensile tube steel. Other materials will include exposed concrete, glazing, and steel guardrails. A fabric material is being investigated for the roof covering.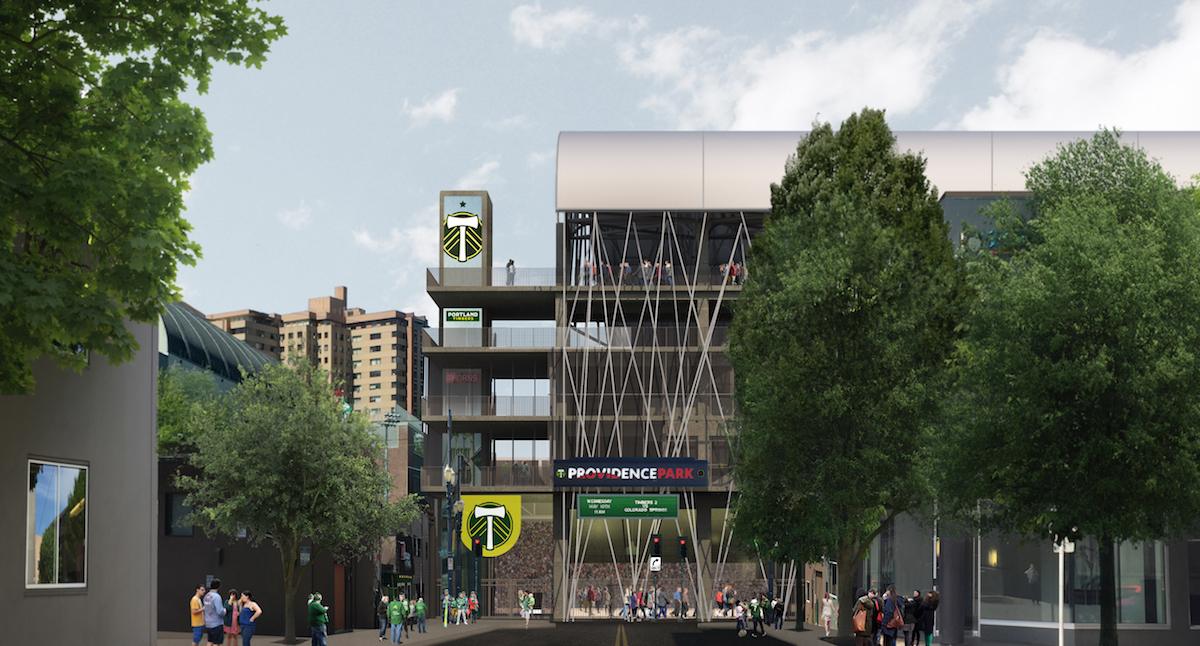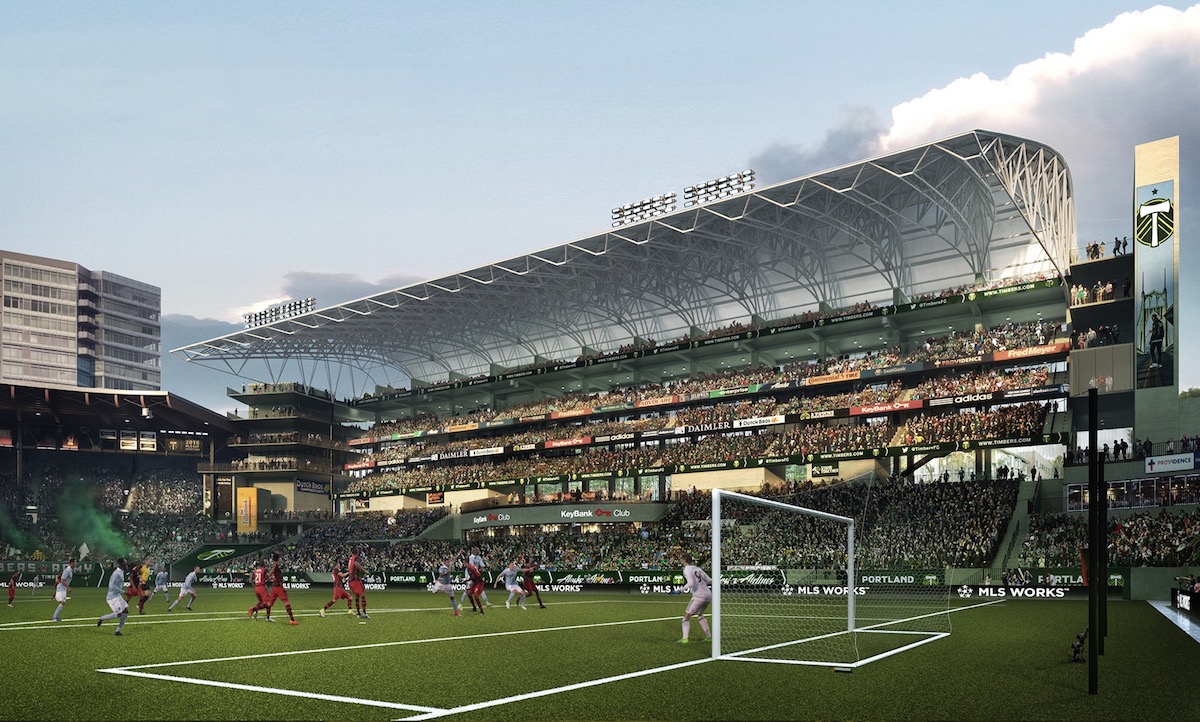 At the May 11th Design Advice hearing the Design Commission was generally very supportive of the project as a whole. Areas where the Commission encouraged further investigation, summarized in a memo, included: the width of the arcade and pedestrian experience along SW 18th Ave; the design of the southern stair tower element; and how right-of-way elements such as street lights and catenary poles would be integrated into the design.
In order to gain approval the Providence Park expansion will be required to go through a Type III Design Review, with public hearings before the Design Commission. Because the building will extend over the right-of-way it will also required to go through a Major Encroachment Review, which requires City Council approval. Construction is expected to happen over two off-seasons, with work beginning this year or early next year, for a 2019 or 2020 completion.
Drawings