Design Advice has been offered to Vallaster Corl Architects for the Burnside Delta, a new mixed use building at the intersection of Burnside and Sandy. The 7 story building will include 84 residential units and 2,000 sq of ground floor retail. 22 vehicular spaces would provided, along with 126 bike spaces for the use of the residents. The developer for the project is Urban Development Group.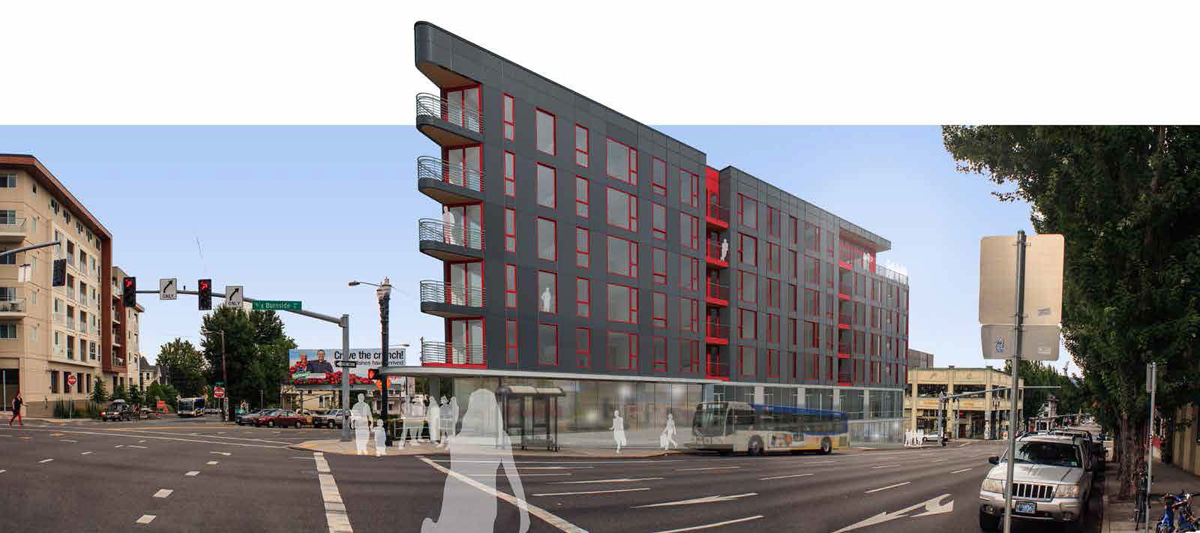 The site for the project is bound by E Burnside, SE 11th Ave and SE Sandy Blvd. A large Clear Channel billboard is currently located on the triangular block. Michael's Italian Beef and Sausage Company occupies a small portion of the block, and will remain. Another Vallaster Corl building, the Lower Burnside Lofts, were recently completed one block to the west.
The proposed building is roughly triangular in plan, in response the shape of the block which is diagonally cut by Sandy Blvd. At the intersection of Burnside and Sandy the two major facades will come together at an acute angle, expressed by balconies accessed from the corner residential units. The primary material for the building would be metal tread plate. High quality vinyl windows and balconies would have a custom red color, to create accents on the facade.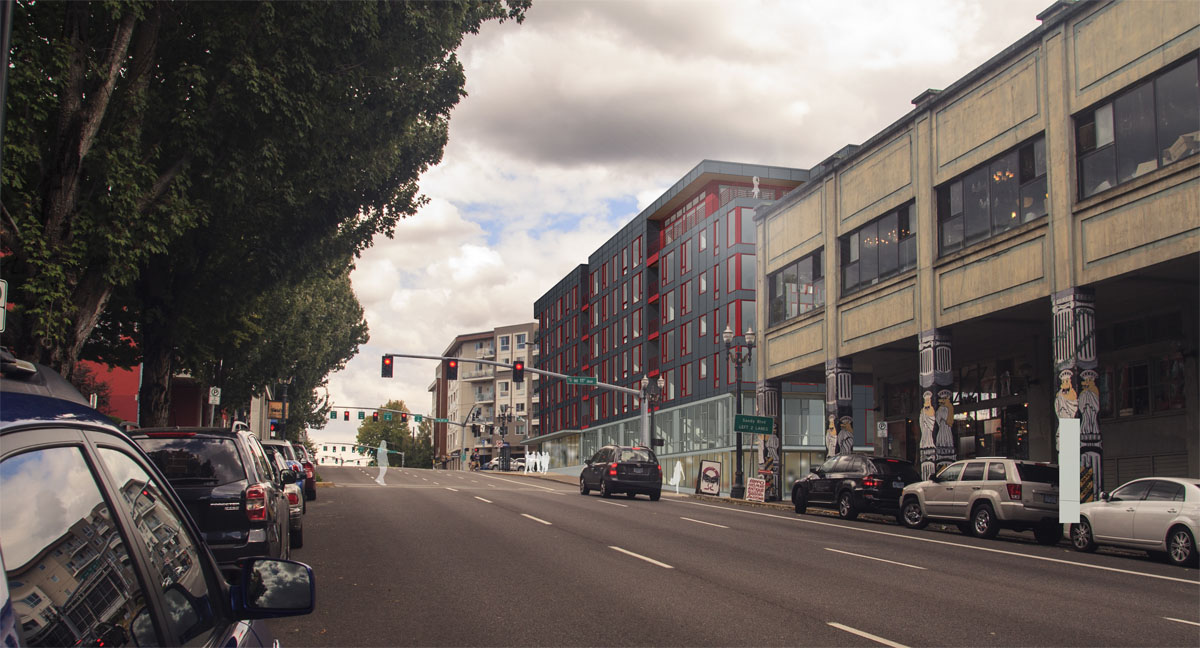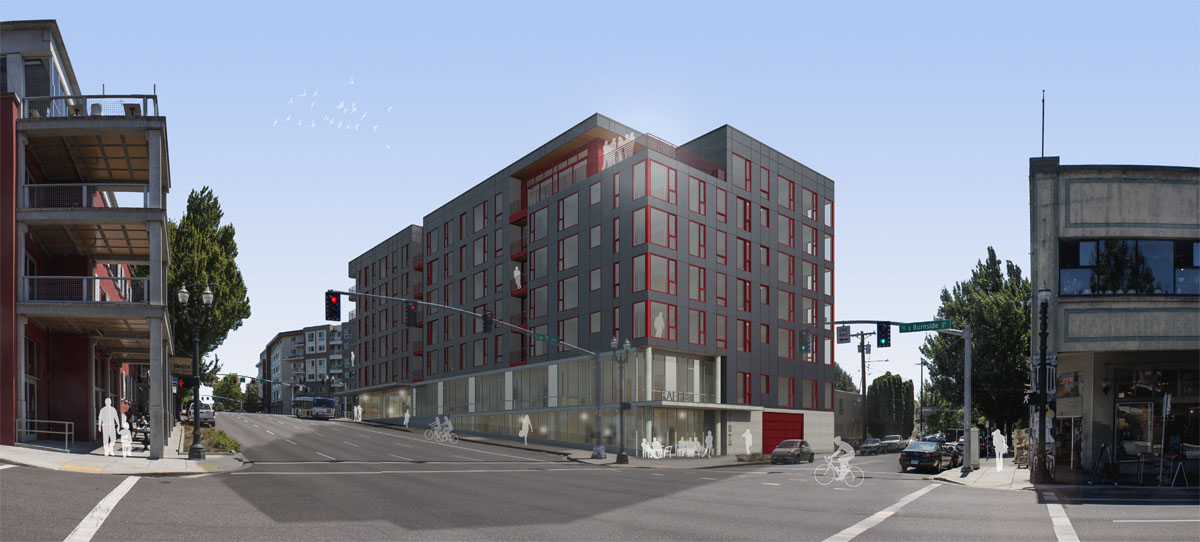 A memo [PDF] to the Design Commission, published before the hearing, identified potential areas for discussion. A major area of discussion during the advisory hearing was how the building design responds to the lower Burnside arcade district, where a number of historic and recently built / approved buildings project over the sidewalk. The applicants explained the difficulty of creating an arcade at this site, due to the TriMet bus stop and layover directly in front of the building; the large difference in the height of the existing grade between 11th & 12th; and the fact that Burnside widens at 11th, pushing the proposed building further back than the nearby buildings. While acknowledging the difficulties of the site, the Commission pushed the architects to consider a way to make the building function as a gateway into the arcade district. Suggestions included adding large oriel windows at the upper residential levels, or adding an arcade along a portion of the facade. Other areas of discussion included the extend to which the ground floor residential units would be successful.
The applicants have the option to return for a second Design Advice hearing, though are not required to do so. The applicants will need to return before the Design Commission for a Type III Design Review in order to gain approval.
Plans, Elevations and Sections