The Nomad mixed use development at N Interstate and Church St has gone in front of the Design Commission to receive optional Design Advice. The 7-story building is being designed by Works Progress Architecture for Ethos Development, and will include 130 residential units over ground retail and building amenity spaces. 22 at-grade parking stalls and 145 bicycle parking spaces are proposed. The building will be subject to the city's inclusionary housing rules, which require the provision of affordable housing or the payment of a fee-in-lieu.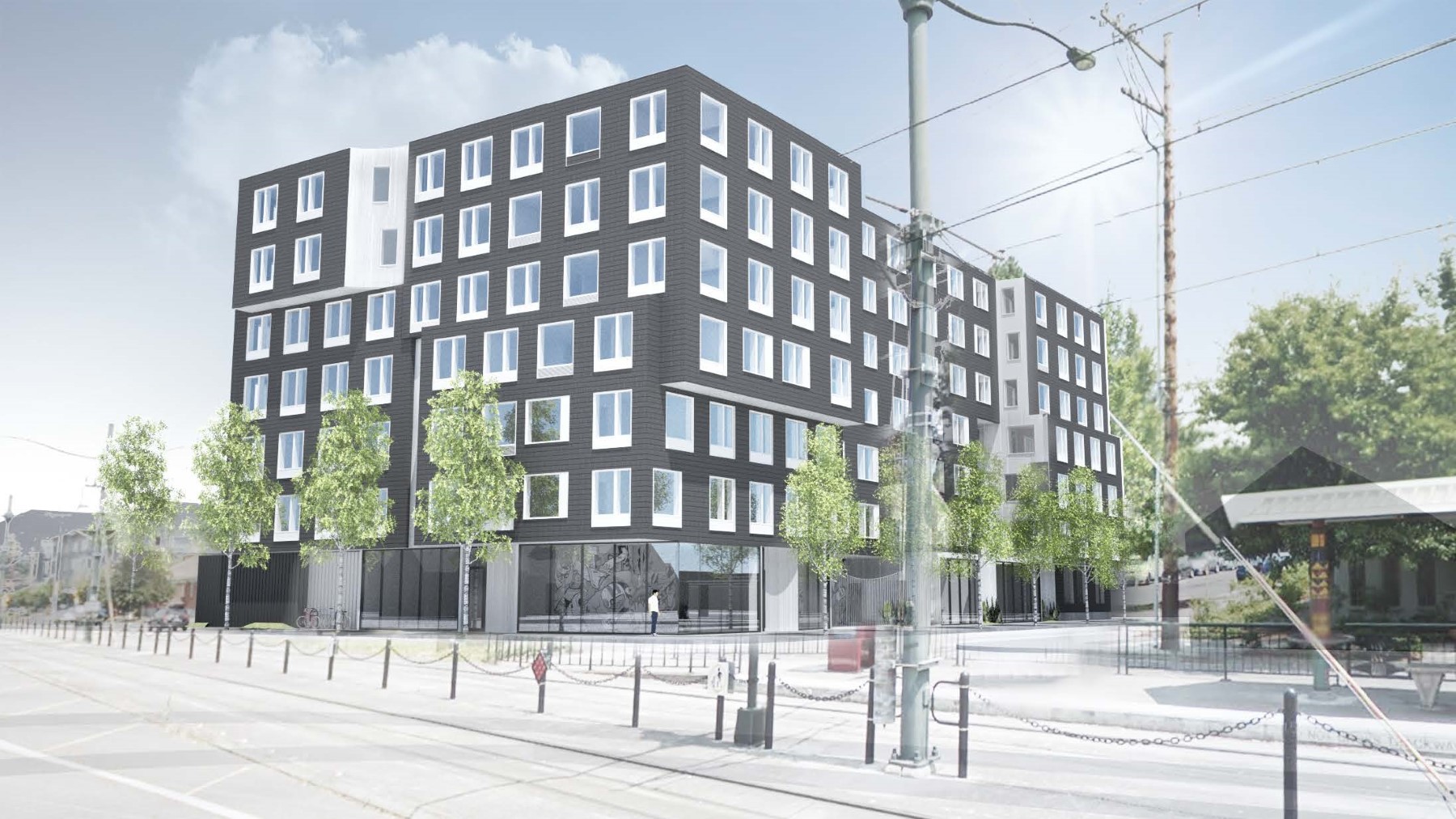 The project site includes three parcels, at 1431 N Church St, 5605 N Maryland Ave and 5615 N Maryland Ave. All three parcels are currently developed with single family houses, built in 1892, 1907 and 1902 respectively. The site is one block north of the N Killingsworth St MAX station and the Killingsworth Station condominiums, built in 2012.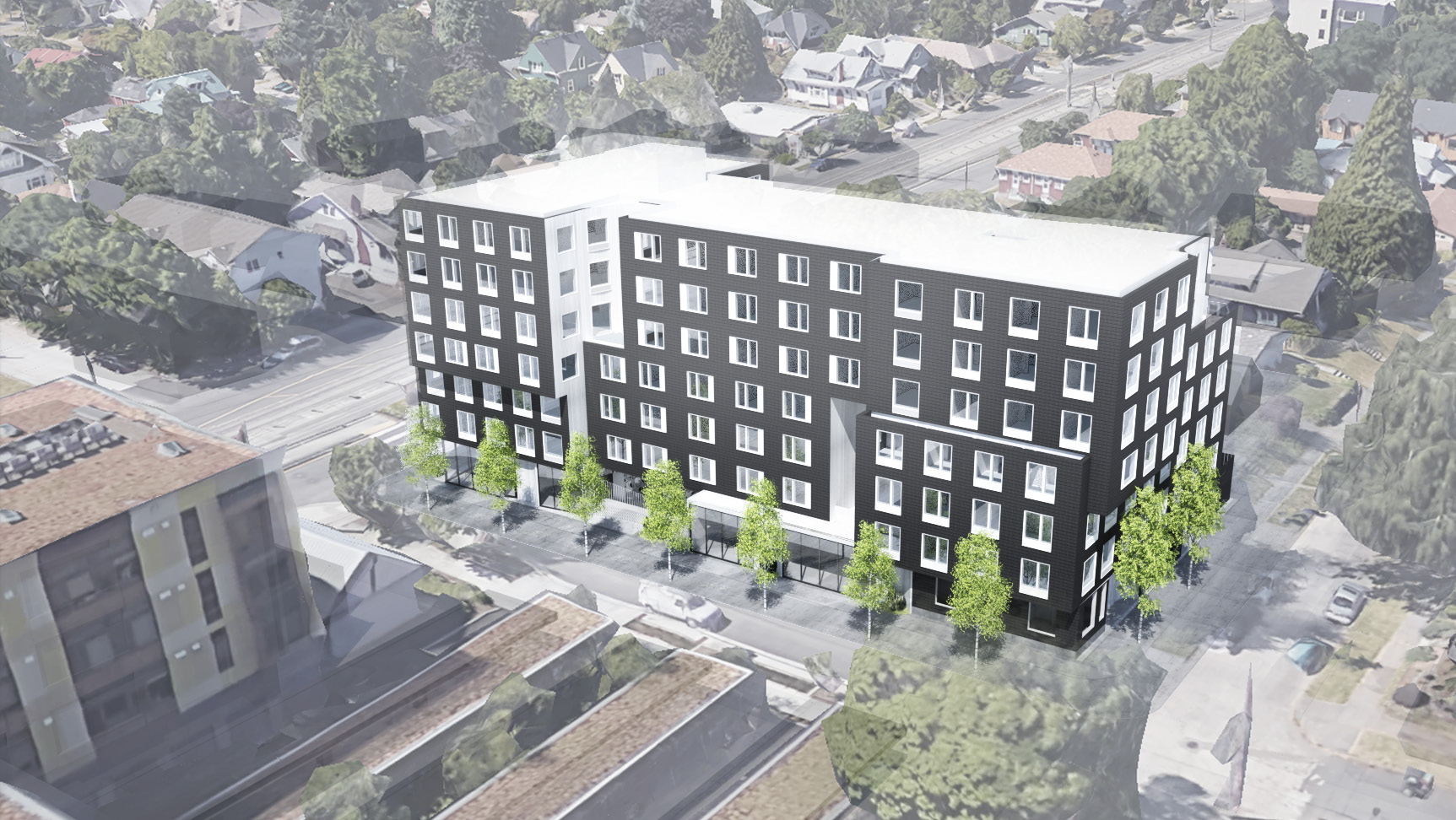 The building is arranged in an undulating U-shaped plan. The mass steps down to five stories at the northeast corner, where an exterior roof terrace and amenity room will be located.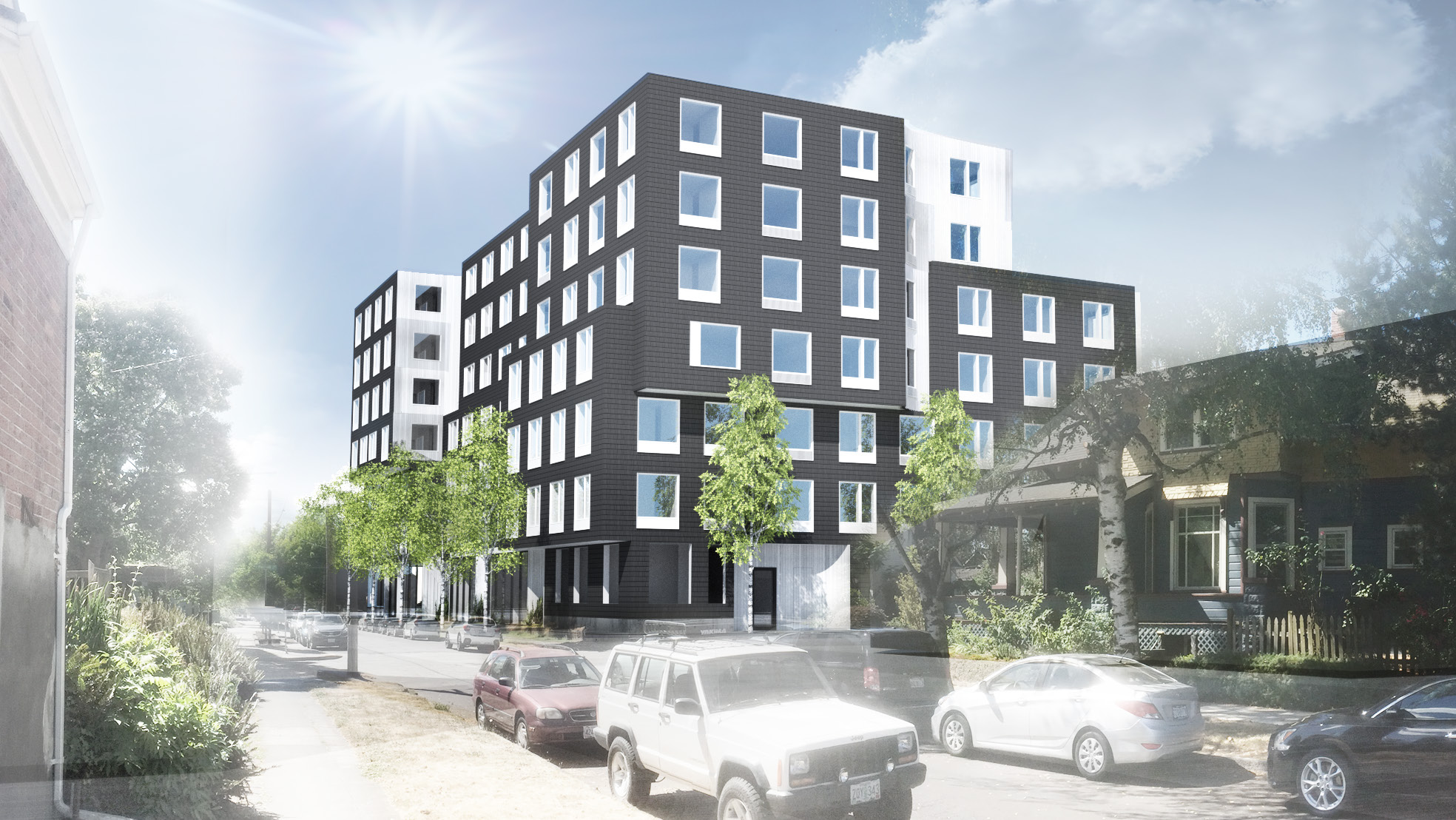 The primary materials proposed for Nomad are dark grey fiber cement shingles, with accents of white corrugated metal panel, smooth metal panel and vinyl windows.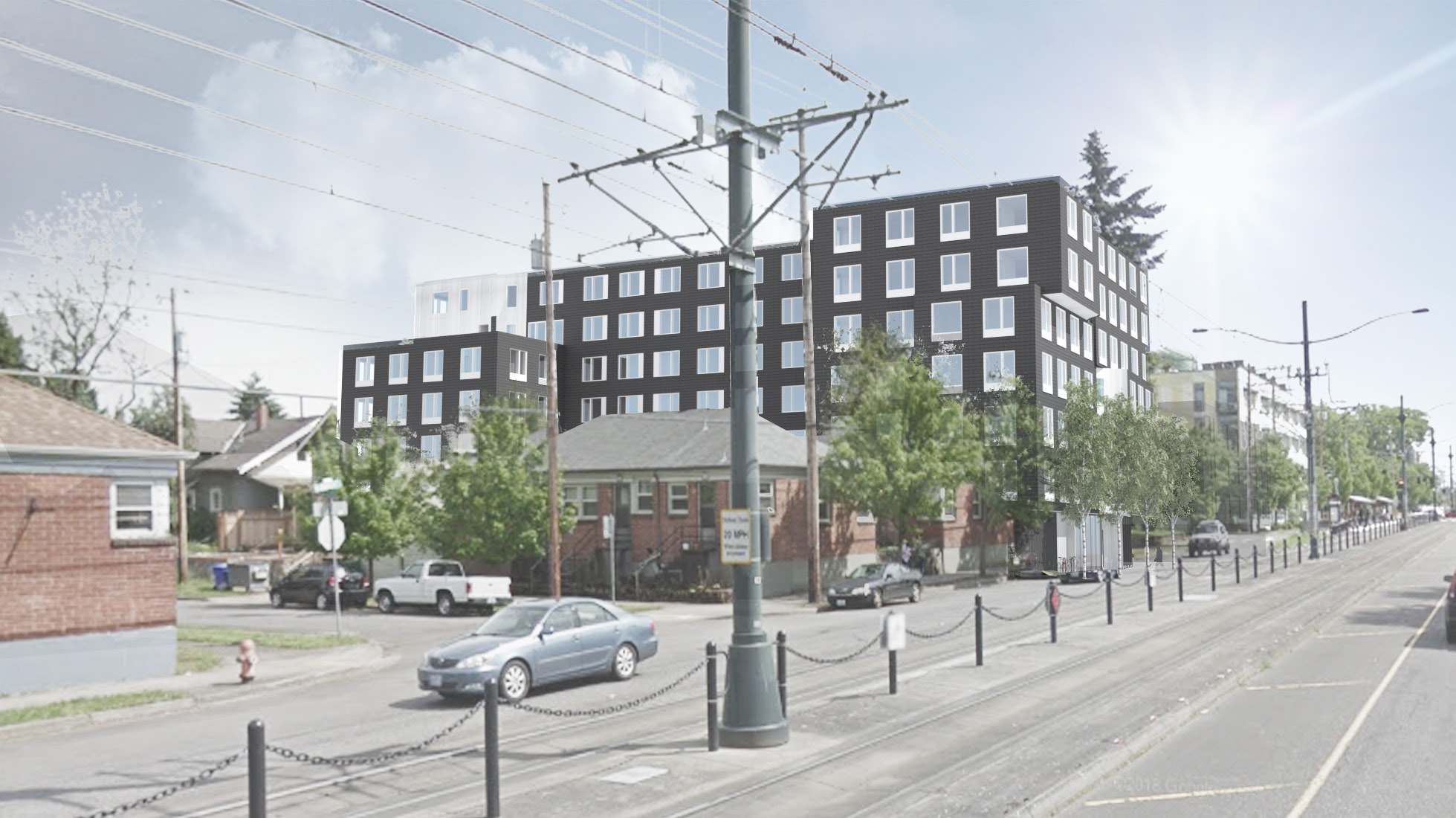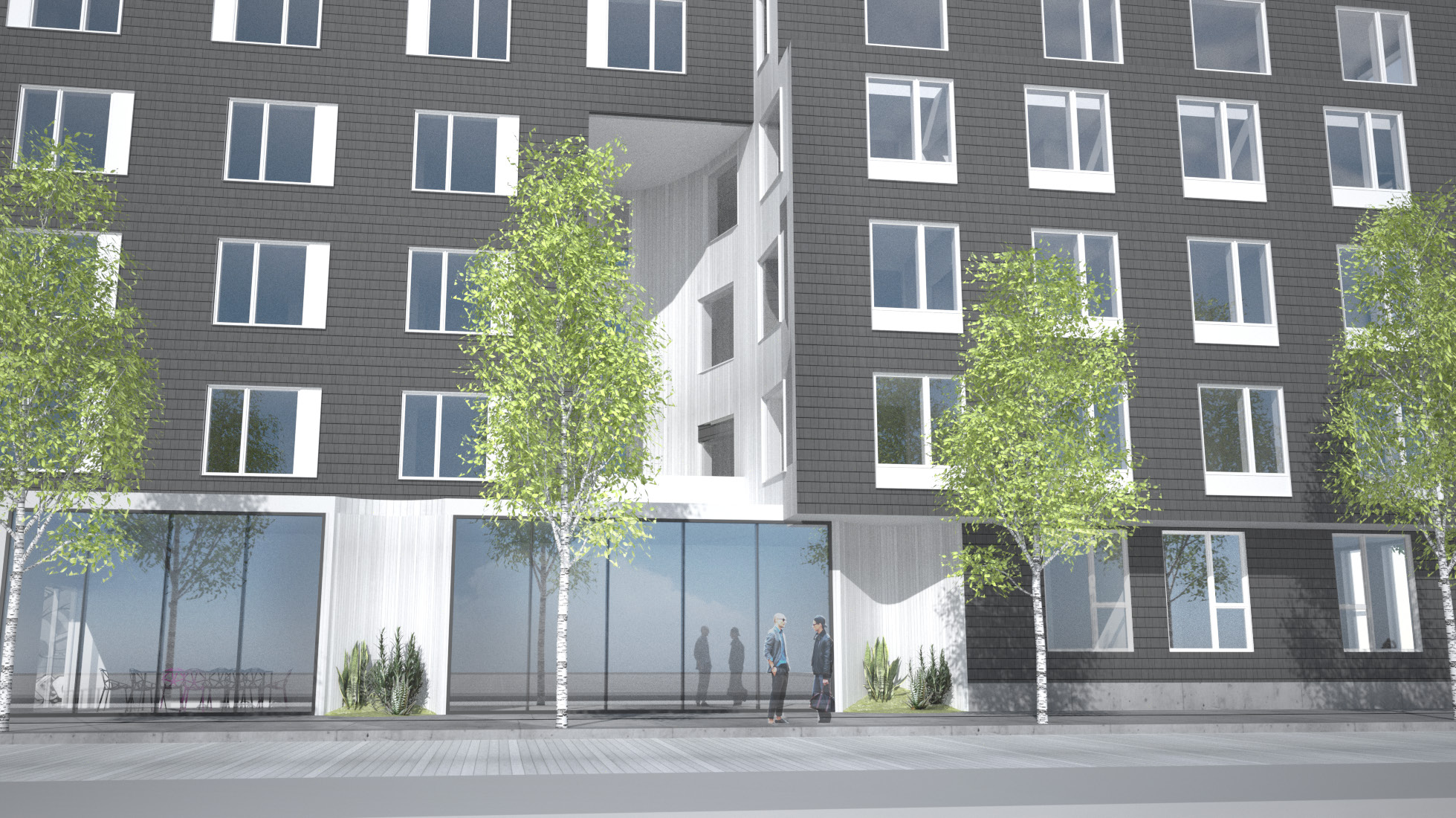 The project went in front of the Design Commission on September 20th. As noted in a summary memo the "commission was generally supportive of the project concept, massing, and scale" of the project. Most of the discussion was focused on the organization of the ground level, which the Commission felt did not yet meet the public realm related guidelines. In particular the Commission noted the need to better activate the full frontage along N Interstate Ave.
Nomad has now been submitted for a Type II Design Review, where the decision is made by Bureau of Development Services staff.
Drawings