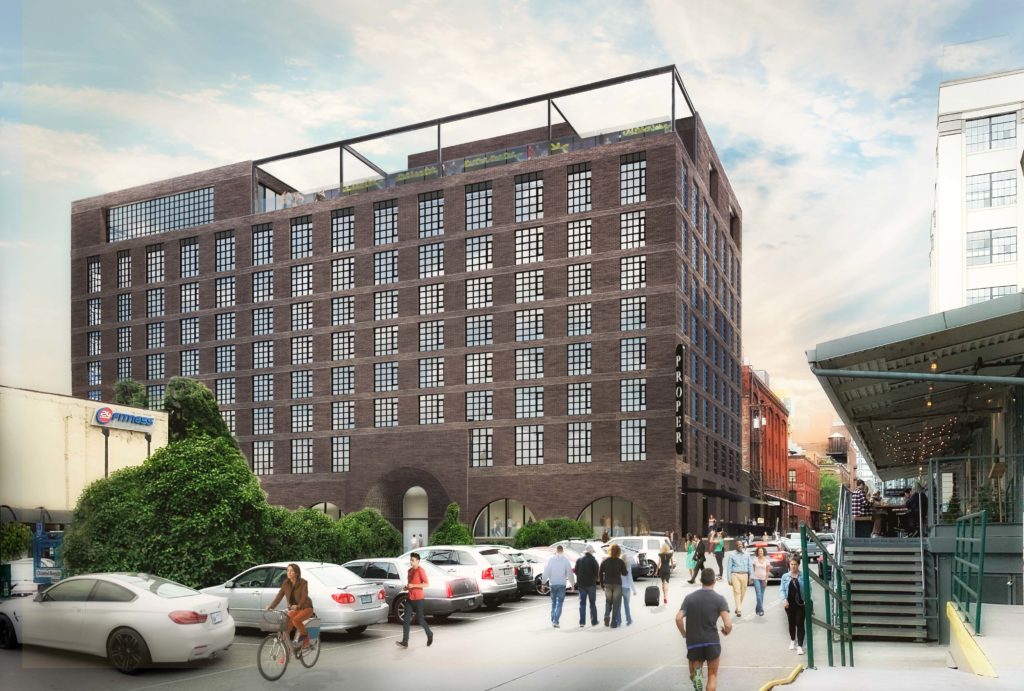 The Portland Proper Hotel had its first presentation to the Design Commission*, with the brick cladding drawing particular praise, reports the Daily Journal of Commerce.
The University of Portland has unveiled the latest addition to its campus, the "$34M stunner" Dundon-Berchtold Hall, writes the Portland Business Journal.
The City of Portland declared that it's on track to meet housing bond's goals, according to the Oregonian. At a press conference it was announced that nine projects will receive funding through the bond: 115th at Division Street in Powellhurst-Gilbert; The Susan Emmons in Northwest; Anna Mann House in Kerns; Cathedral Village in Cathedral Park; The Joyce Hotel in Downtown; Las Adelitas in Cully; NE Prescott in Cully; the Stark Street Project in Glenfair; and the The Westwind in Old Town.
*This article will be unlocked for the rest of this week. After this week it will only be viewable by DJC subscribers.