The Design Commission has approved the Abernethy Flats, a 45'-0" tall mixed-use retail and residential building in the Central Eastside. The building by Hacker architects for Urban Asset Advisors will include 34 residential units and 1,800 sq ft of ground floor retail. No vehicular parking is proposed. 54 long term bicycle parking spaces will be provided.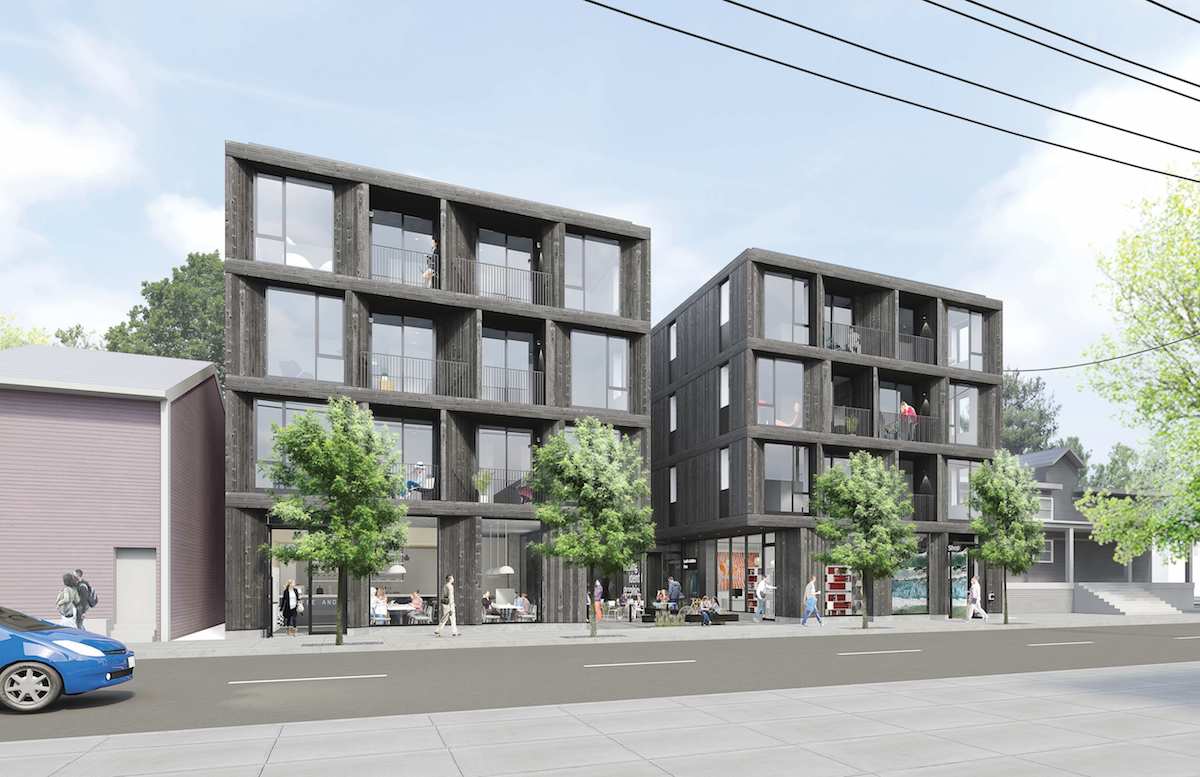 The building will be located on a 100′ x 100′ at the center of a block in the Hosford-Abernethy neighborhood. Two existing residential structures, located at 2014 SE 11th Ave and 2026 SE 11th Ave, will be demolished. The houses were built in 1906 and 1905 respectively.
The building will be arranged in a C-shape plan, with an open courtyard facing the street. The courtyard will serve both the adjacent retail spaces and the residential lobby.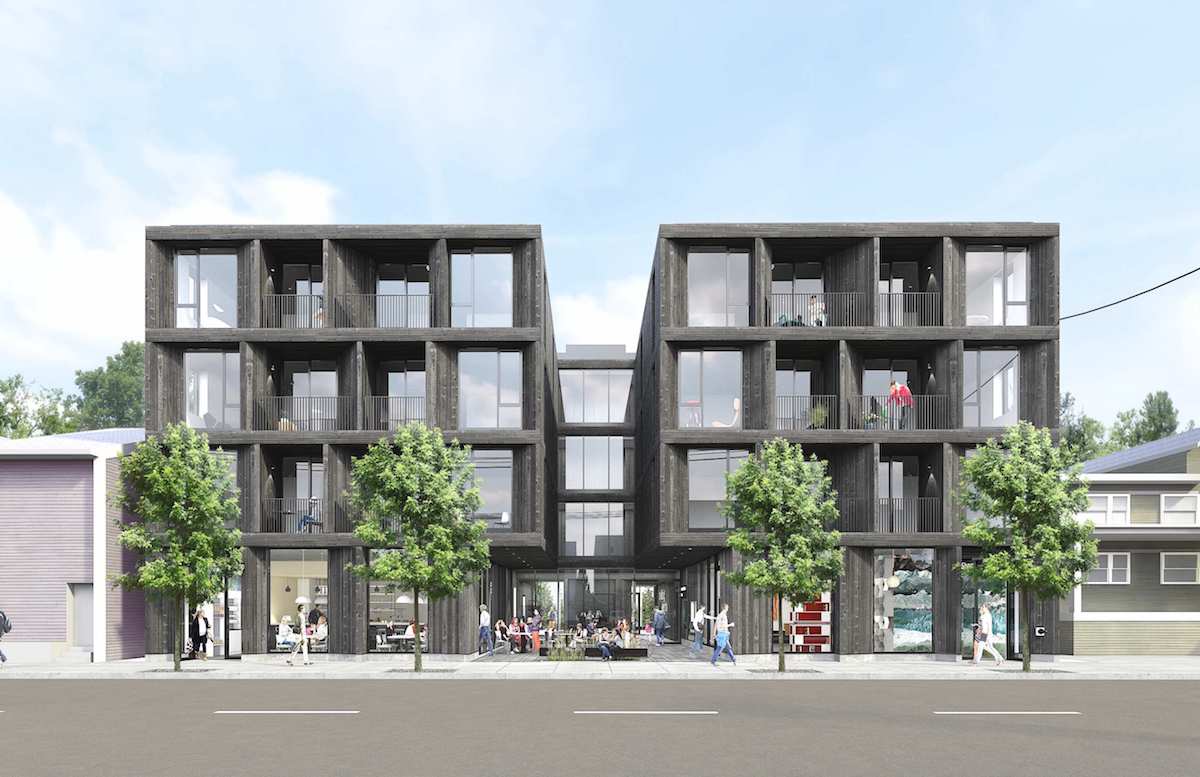 The primary material for the building will be a dark stained wood siding. Other materials include fiber cement panels, vinyl windows, aluminum storefront glazing, and painted steel guardrails.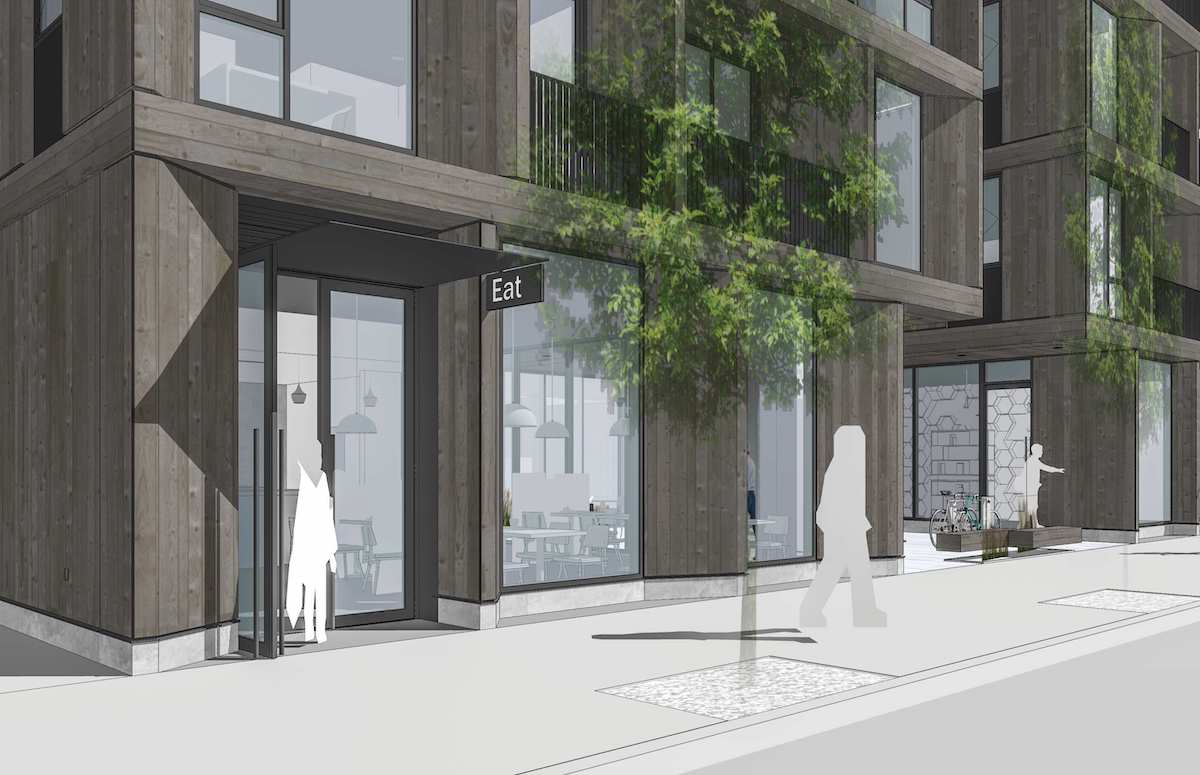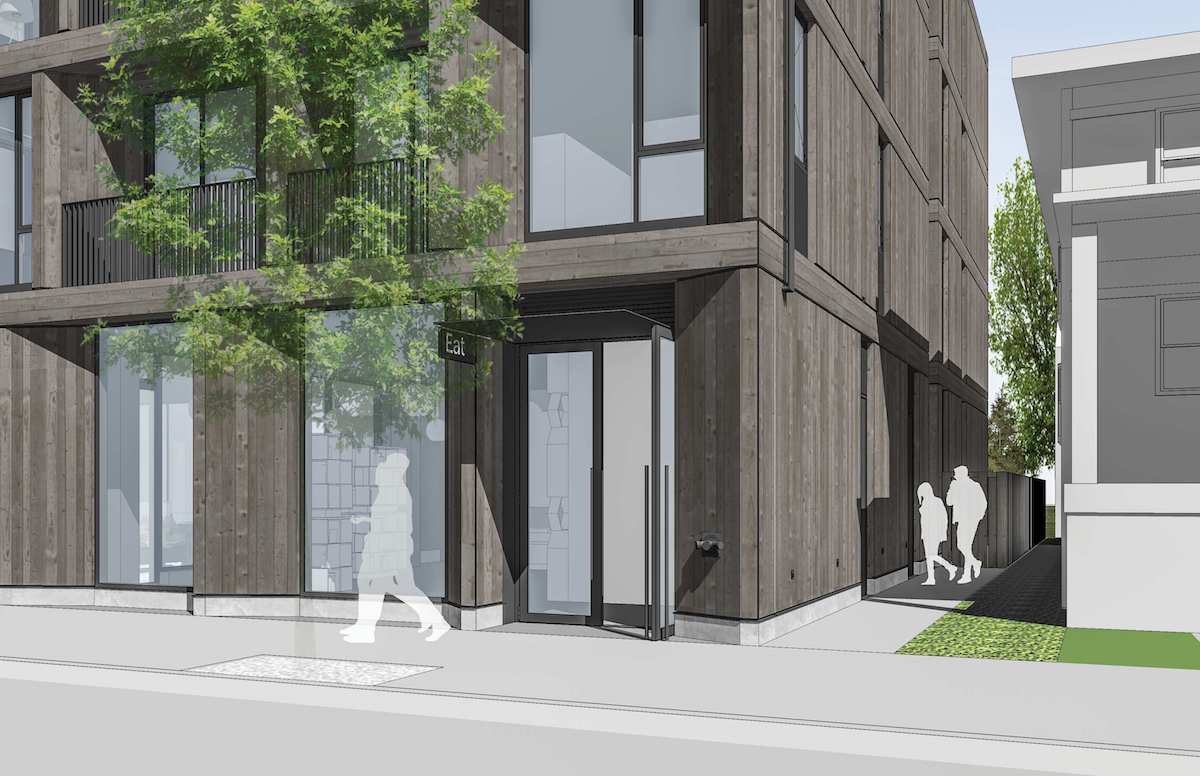 The project went before the Design Commission on April 6th, 2017 for its first hearing. With one abstention, the Commission unanimously voted to adopt the Staff Report and Recommendation to the Design Commission and approve the project. In the conclusion to the report it was found that the Abernethy Flats help "mediate the transition" between the Central Eastside and the adjacent residential areas:
The proposed four-story, mixed-use retail/residential building in the Central Eastside Subdistrict of the Central City Plan District incorporates a massing strategy, articulation, and patterning that add to the eclectic character of development along SE 11th Ave, and the dark stained cedar cladding helps to mediate the transition between the more-industrial uses to the west of the site and the residential uses to the east, south, and north of the site.
Building permits will need to be obtained before construction can begin on site.
Drawings